Building the perfect cheese charcuterie board is I realize a highly subjective concept. What may be perfect for you may not be for me, and vice versa. I mean, I know persimmons are one of those weird fruits people sometimes bristle at ha! But I want you to consider that there are a few key principles that involve putting together a cheese & meat masterpiece, many of which I covered in our last post, where I showed you how to make a spooky themed board for Halloween. Let's review below, shall, we, and then we'll get started on making our own perfectly beautiful and delectable cheese charcuterie board.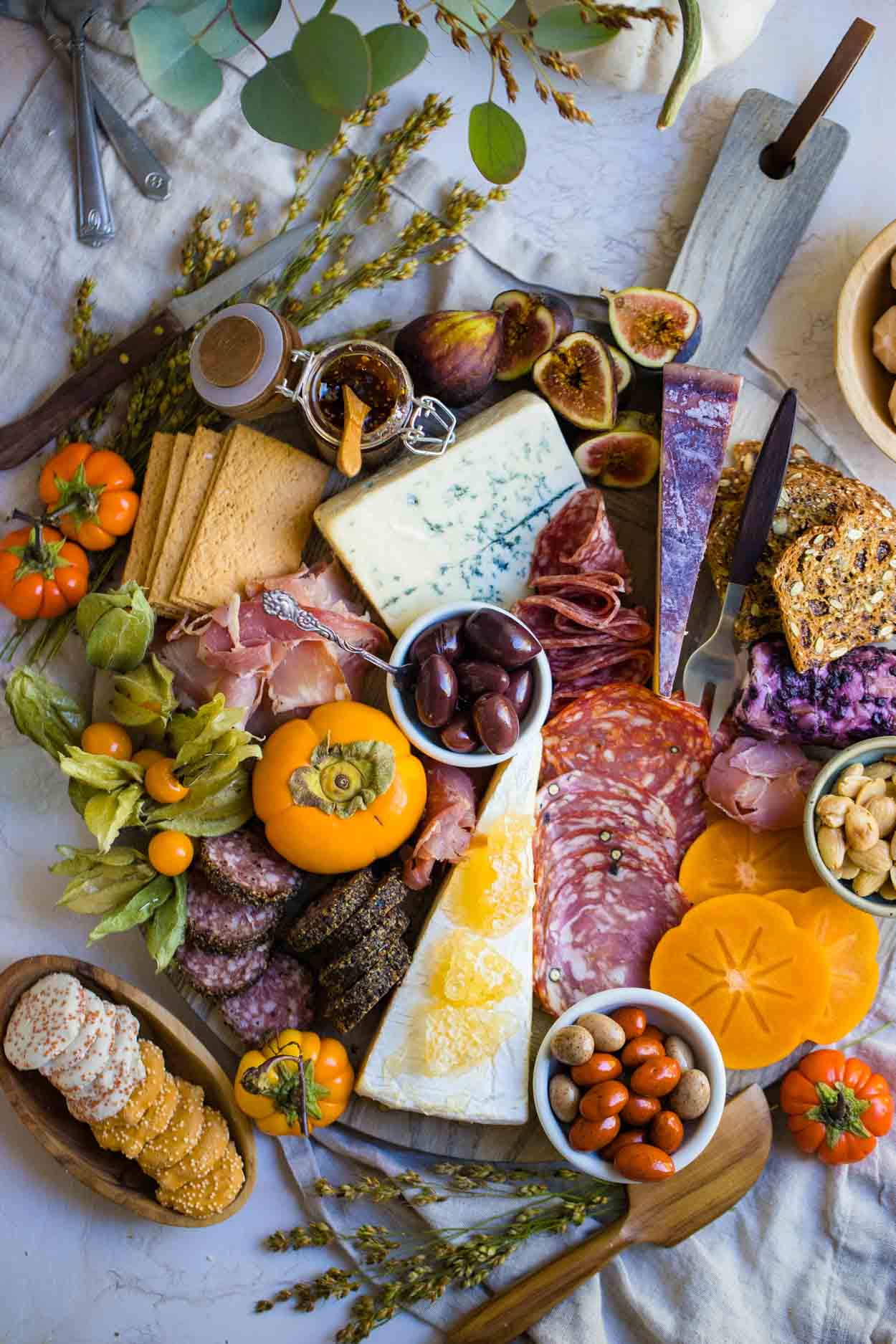 Key Principles to Building the Perfect Cheese Charcuterie Board
Sorry vegans, but you've first gotta have cured meats, because that's what charcuterie literally means! Of course you can skip the meat, but then you can't call it charcuterie haha! I mean, I'm sure there's no charcuterie board police out there, but if there were, you'd be arrested for calling a meatless board charcuterie! 😉
Second, you've got to have a mix of 2-3 types of cheeses, typically a hard and soft, like brie and manchego, plus a third funsies pick, like goat cheese or Humboldt Fog.
Third, have a mix of crunchy options. Of course crackers, but also consider adding in a type of nut (Marcona almonds are my faveeee). This added texture will jazz the textures up a bit so you don't feel like you're just eating soft cheeses and deli meats like a geriatric.
Lastly, I always love to add in something fresh! Berries, grapes, apples, maybe even a raw veggie! The fresh fare helps to cleanse the palate and I personally feel like it eases my tummy a bit since the cheese and cured meats can get heavy after noshing down half the board 😉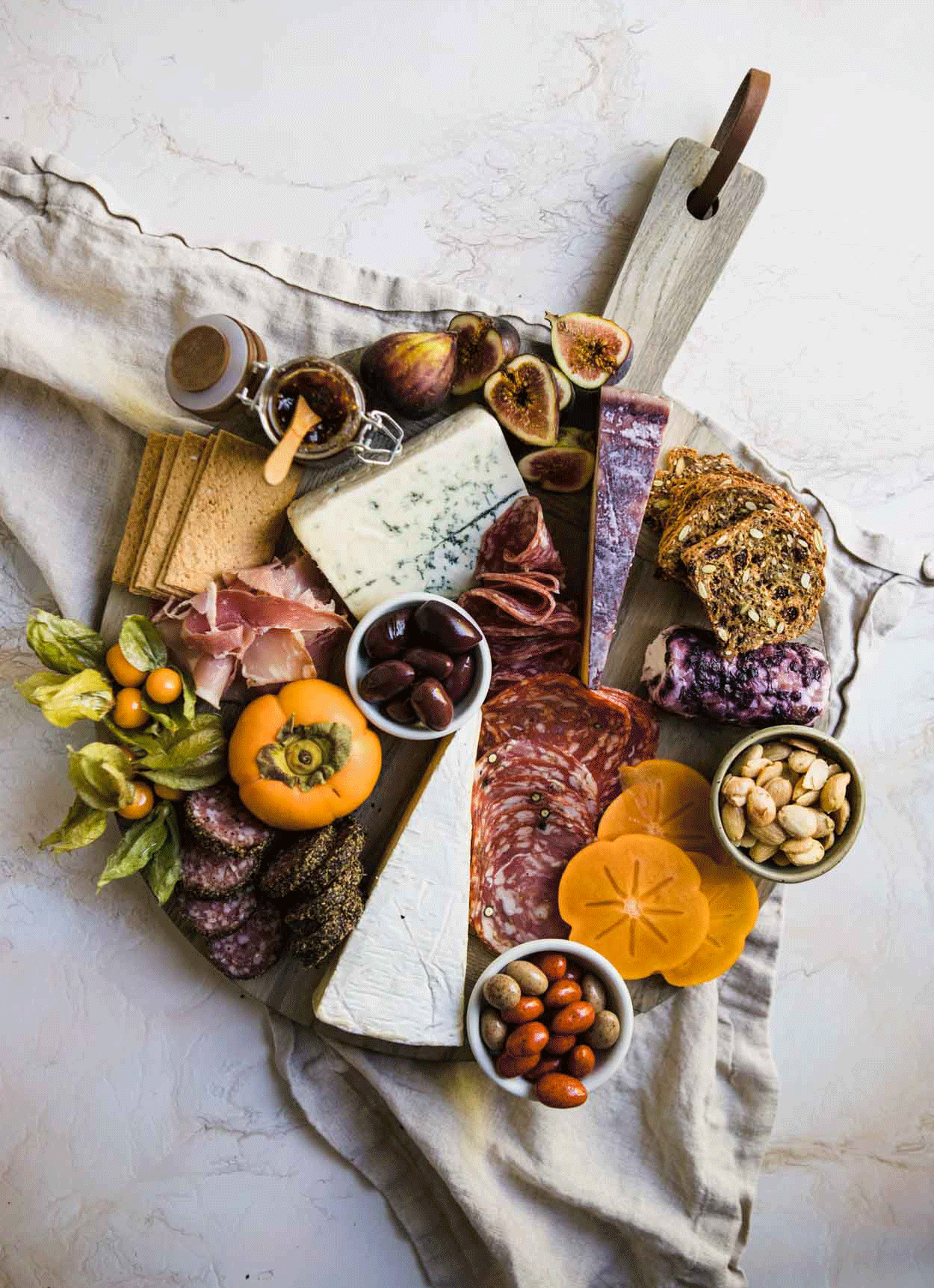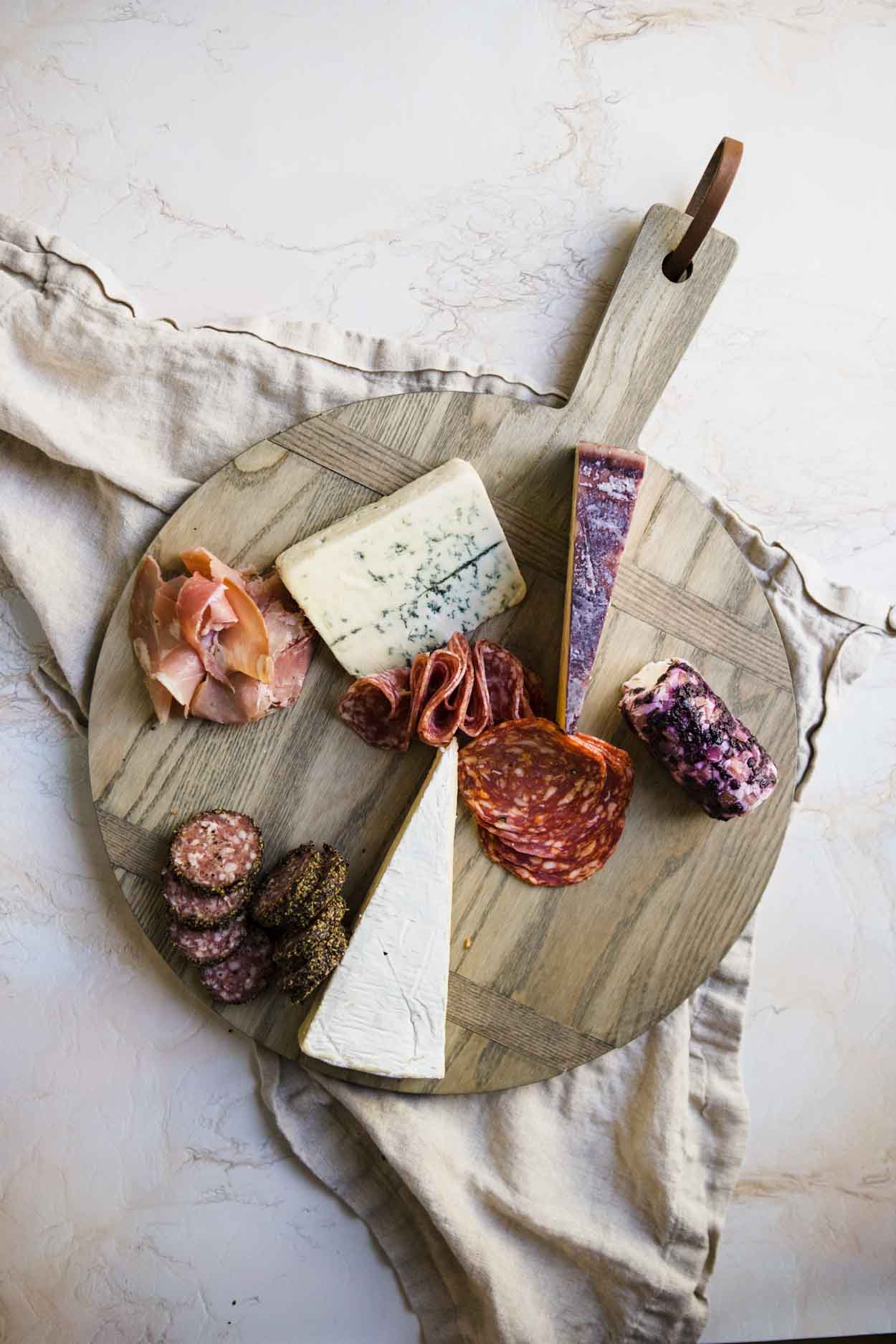 I like to start with my cheeses first, then add in the cured meats, and then layer in all the other fun accouterments, from fruits, nuts, olives and sweet treats. I always put crackers out just before serving to prevent them from getting stale and/or soggy, especially if they're sitting very close to a cheese or fruit.
Make sure you set out a few small plates for guests to serve and go, because just like with my loaded hummus dip, no one likes a food hoverer, standing over the food and not letting anyone else get to it!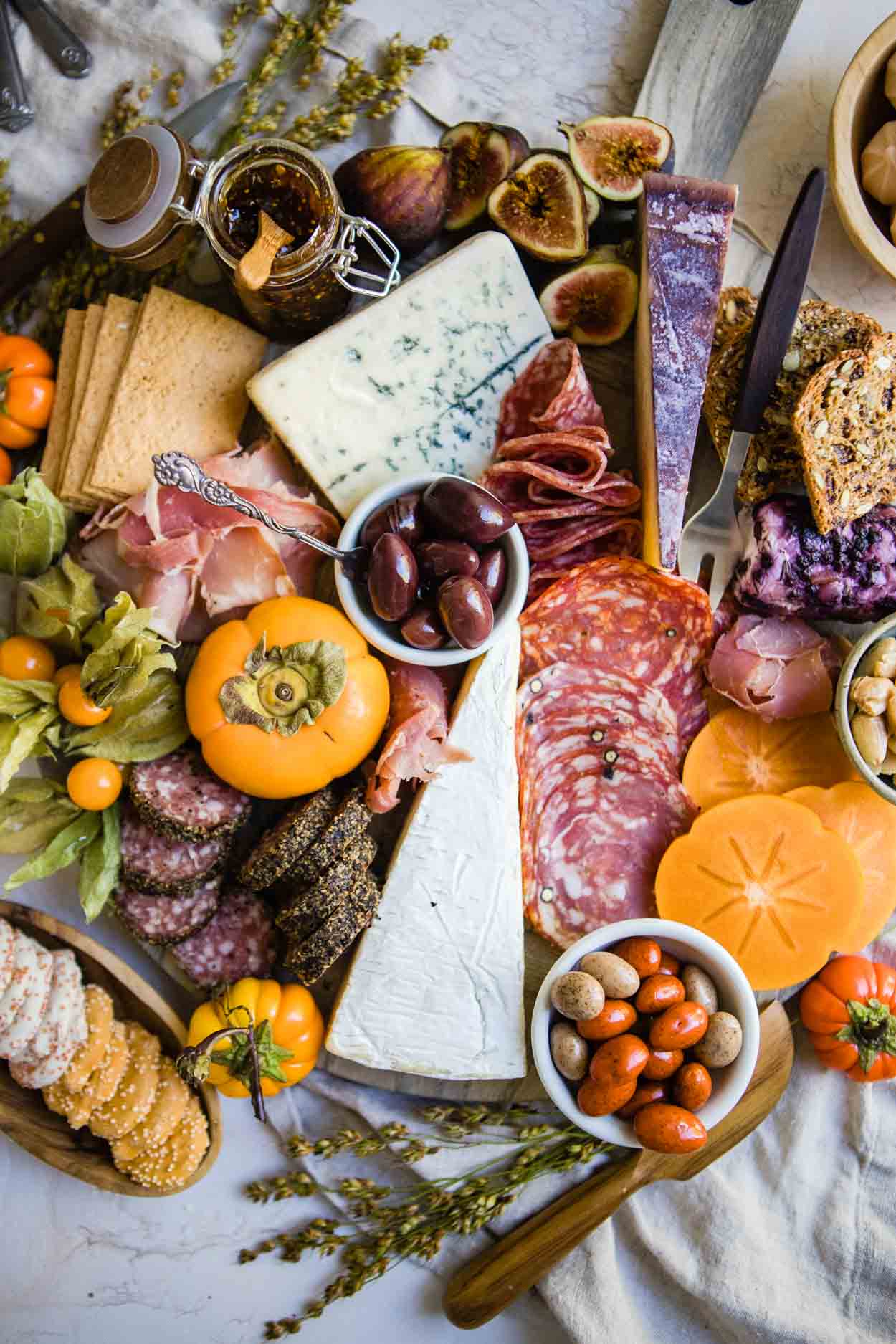 I hope you all have a wonderful Thanksgiving. I know holidays can be hard, with the stress and possibly strained relationships. Also, if you've recently suffered a loss and this is the first holiday without your loved one, you may not feel much like celebrating. Whether you decide to go through the motions or opt out completely, I pray you find some peace and joy this week and the weeks leading up to all the big celebrations. I am so so thankful you are here, in this world and here, reading this blog. Let me know how your day goes, and of course, if you decide to make this for yourself or for guests.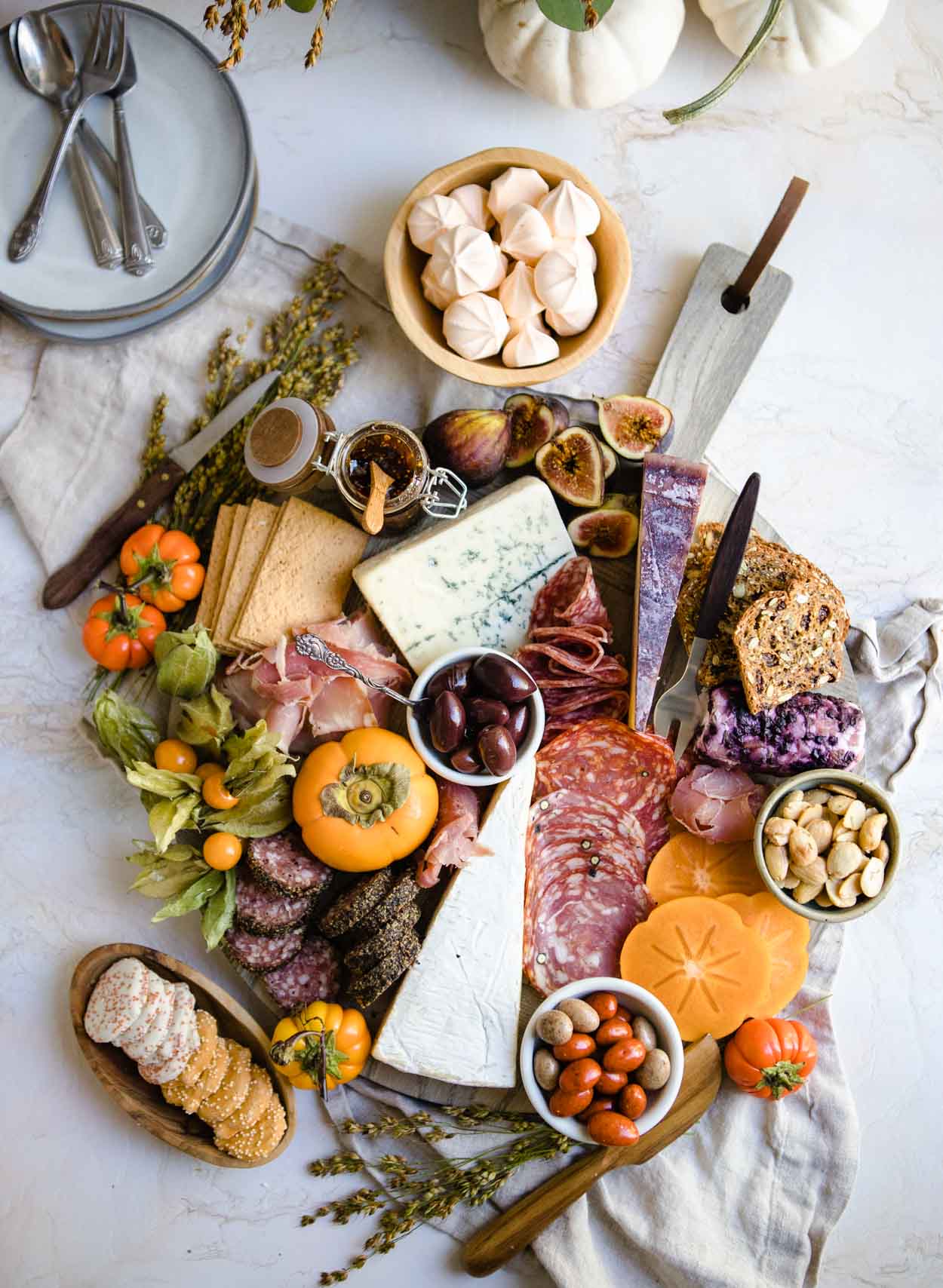 In good health,
Andrea