It seems that we're always fiddling with pancake recipes over the weekend, sometimes getting it right, other times failing miserably and landing up with soggy flying discs. And over the years we've tried no less than a dozen box and bag mixes a well, many times with underwhelming results. But because my family are such huge fans of pancakes and waffles, I wanted to get a basic every day recipe nailed down that we could always rely on to yield consistent results, especially during the week when time is of the essence.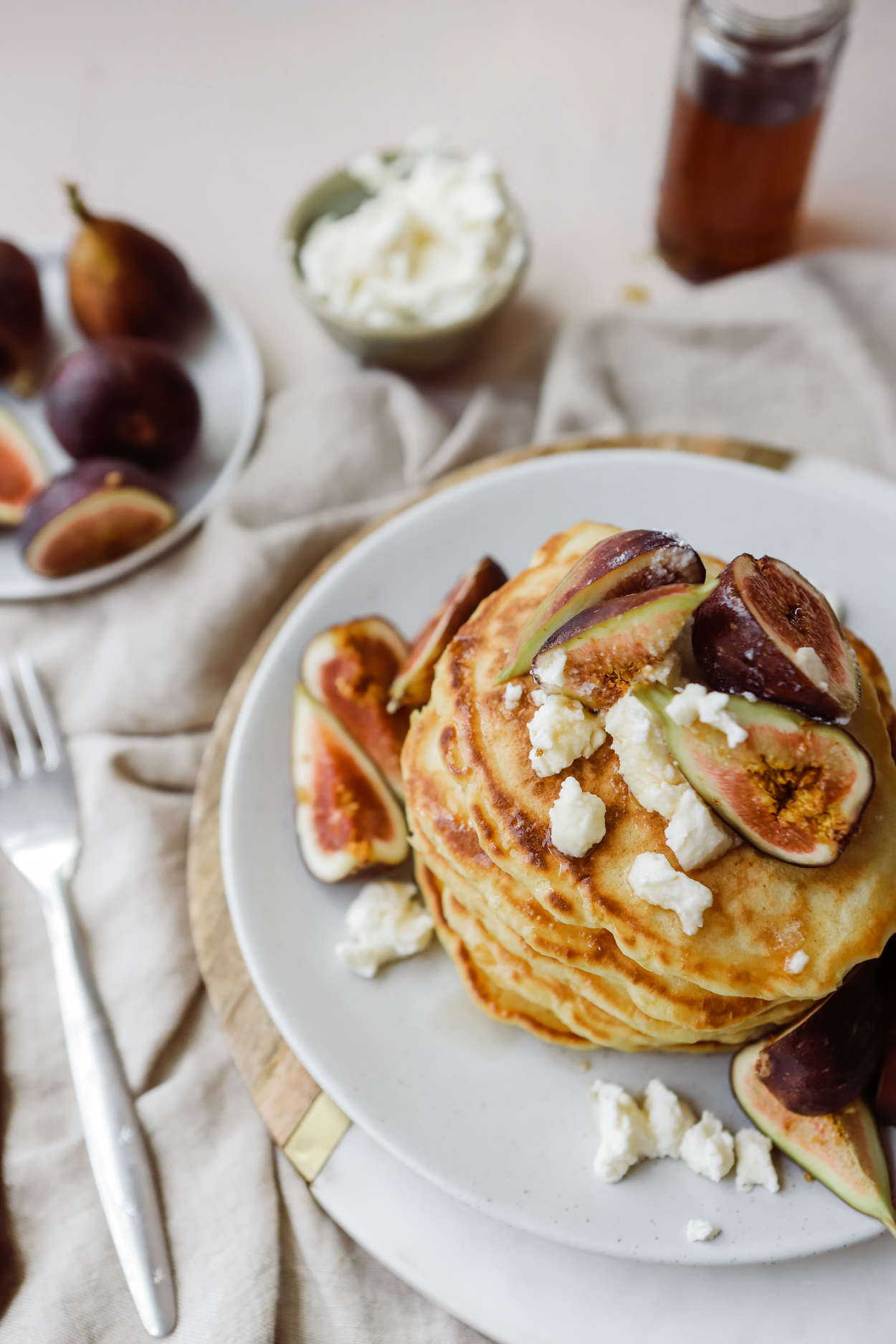 Well folks, I think I've found our simple every day pancake recipe. The key we've found to great pancakes is a mix that has plenty of fat so that they brown up nicely and don't stick to the griddle, a good amount of baking powder (or baking soda if you decide to swap out milk for buttermilk) so that they rise baby rise, pastry flour so they stay nice and fluffy, and a nice hot griddle that has plenty of warm oil or butter skimming the surface. Being generous with the sugar also helps flavor them so that they feel like an actual breakfast food and not just another baked good that could easily sub in for a savory meal using pita or flatbread.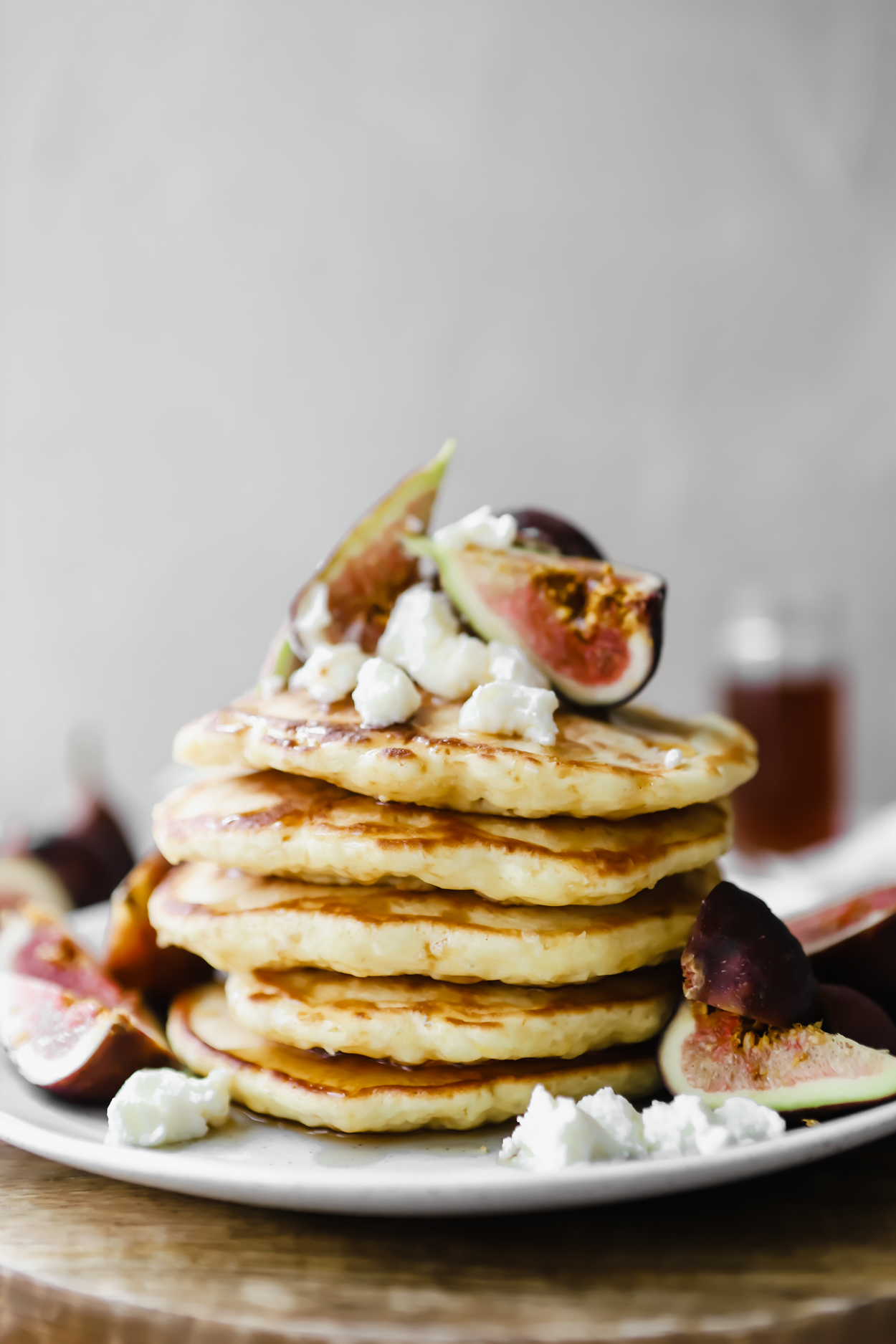 This mix has all the key components and produces wonderful results. I love the brown bits of surface area all over the pancake, and the nice height. When you nibble off a bite, they have a slight crispness to the outside thanks to the butter, but the inside is lightweight but also substantial. I like my pancakes to actually have a bit of substance to them as opposed to tasting super airy, and these achieve that perfect balance of fluffiness and substance.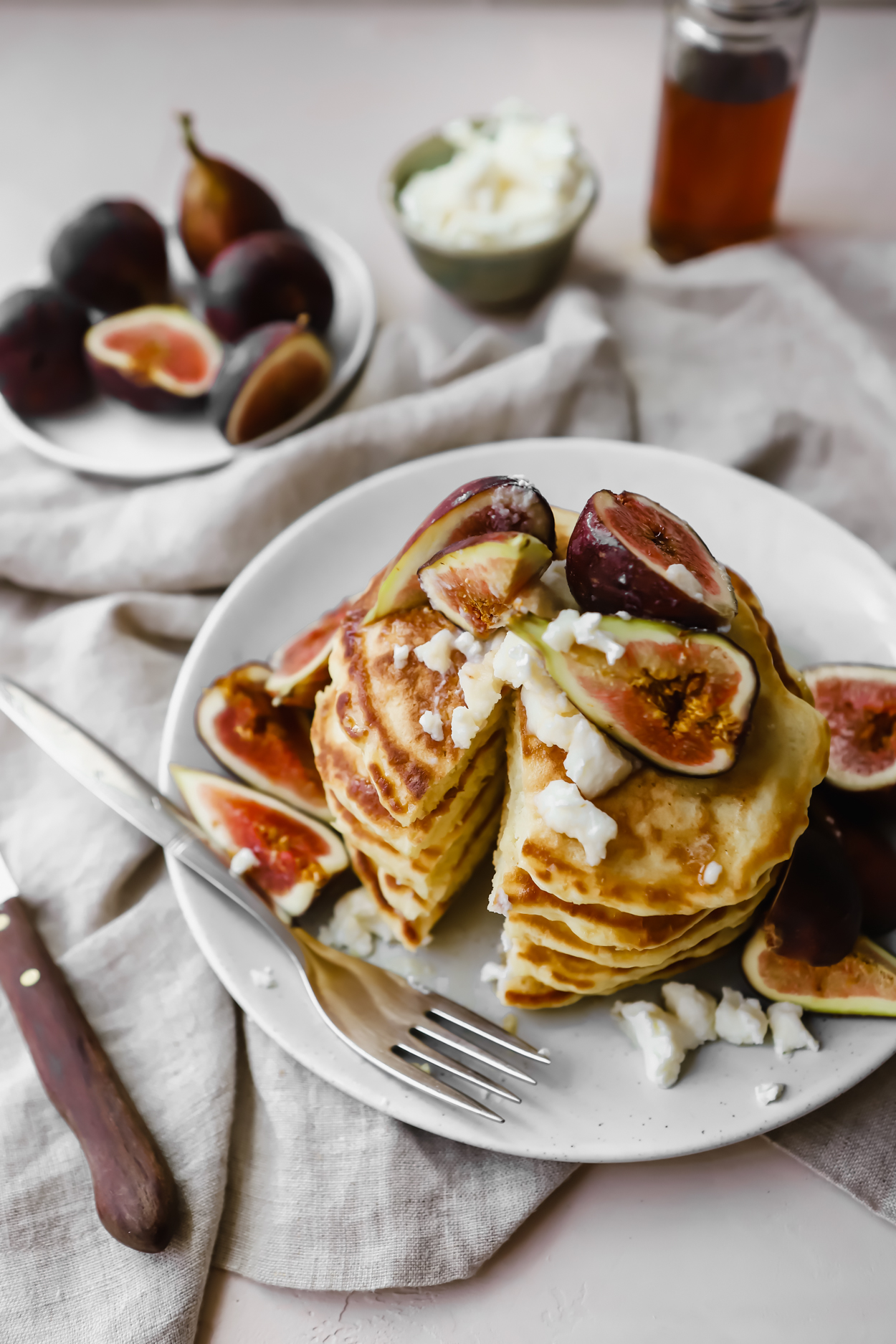 You can definitely toss in some protein powder or ground flax seed to make these healthier-ish, but then you'll be in the tinkering stage and you may not get the exact same results, in terms of texture, but they'll still surely taste great. The boys love their pancakes the old fashioned way with butter and syrup, while the girls prefer to mix it up, usually topping them with yogurt and some honey. Today though I added dollops of ricotta because I had a tub on hand from another dish I made and it was pretty much a genius move on my part. Mixed with the figs and it definitely felt like I was eating at some fancy establishment rather than my kitchen counter.
See the recipe below and I highly suggest doubling or tripling the dry ingredient mix to have on hand for quick weekday stacks. Simply add in the wet ingredients and you're good to go. A couple of other notes: the mix will keep in the fridge for a couple of days if covered, so definitely hold onto unused mix and make the rest in the next couple of days. Or alternately, you could make the whole batch and freeze or store in the fridge. They keep nicely in the freezer for up to 3 months and in the fridge for a few days. Reheat in either the microwave or toaster. We do it all the time with fantastic results. Good luck and if you make these please tag me using the #howeweeat tag on Instagram.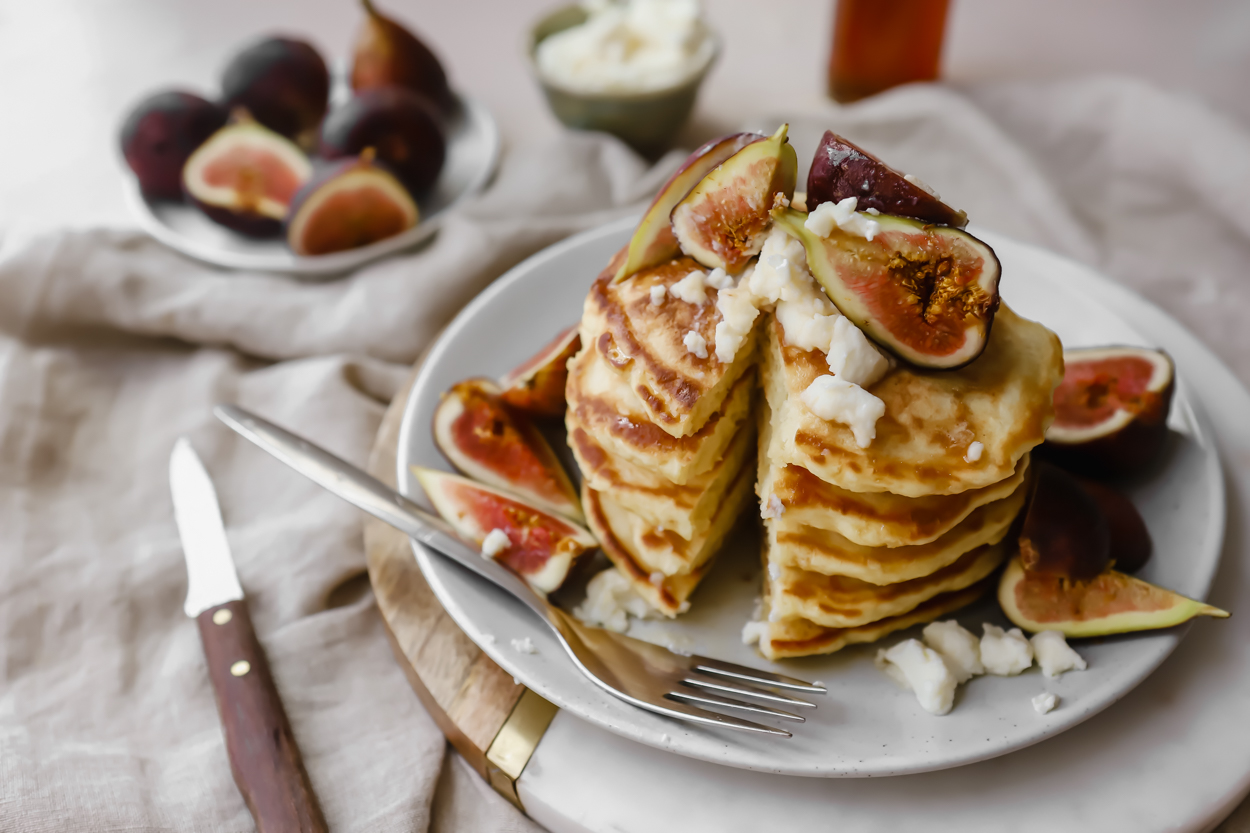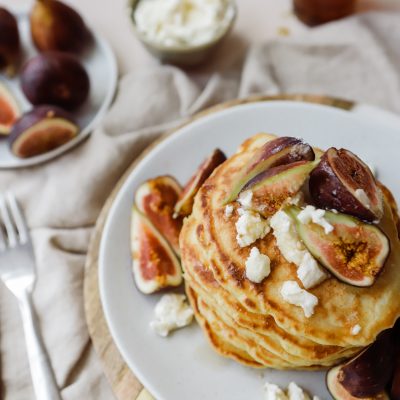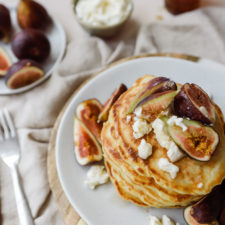 Print Recipe
Everyday Basic Pancake Recipe
These buttery pancakes rise beautifully and come out fluffy yet hearty. Simple enough to make everyday, especially if you you whip up a big batch of the dry mix to always have on hand
Servings:
10
-12 5" pancakes
Ingredients
2

C

Pastry Flour

2

tsp

baking powder

1/4

tsp

salt

3

tbsp

sugar

3

tbsp

butter

2

large eggs

1.5

C

milk

1/2

tsp

vanilla
Instructions
Combine the dry ingredients in a medium bowl.

Melt the butter and allow to cool for a few minutes.

Lightly beat eggs in a medium size bowl, and add the milk, vanilla & cooled butter.

Add the wet mixture to the dry mixture and gently fold ingredients together until just combined, not worrying if there are a few lumps in the batter. Allow to sit for up to 30 minutes to allow mix to rise a bit, but not necessary.

On a warmed greased griddle add apx 1/3 cup of batter and cook until bubbles appear on up side of pancake. Flip and cook through on the other side.

Serve with syrup and fresh fruit, adding in dollops of ricotta if have on hand.