Create these adorable heart jeans for yourself or your little girl. Full step-by-step tutorial shows how easy it is to DIY this fun heart craft! Just in time for Valentine's Day!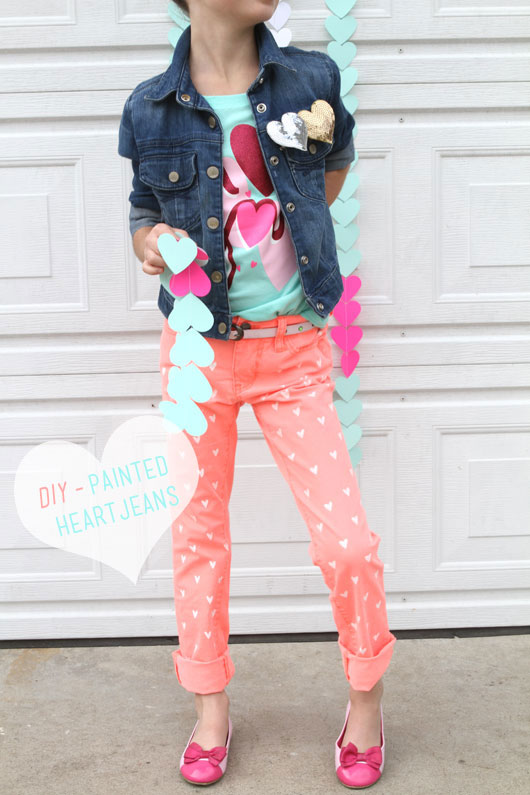 It doesn't look like brightly colored denim is going away anytime soon, especially for the little ones, and so I recently bought another pair on sale last week. I was struck by a bit of inspiration over today and decided to add some stenciled hearts to them. They're great for Valentine's Day, but of course ladies can get away with wearing hearts on their pants all year long!
Supplies needed for this heart craft
Heart stencil – you can create your own with some thick card stock or the cardboard from a cereal box
Fabric paint – I really like the Tulip brand
Sponge brushes
Denim jeans, or any piece of clothing you want to try this on!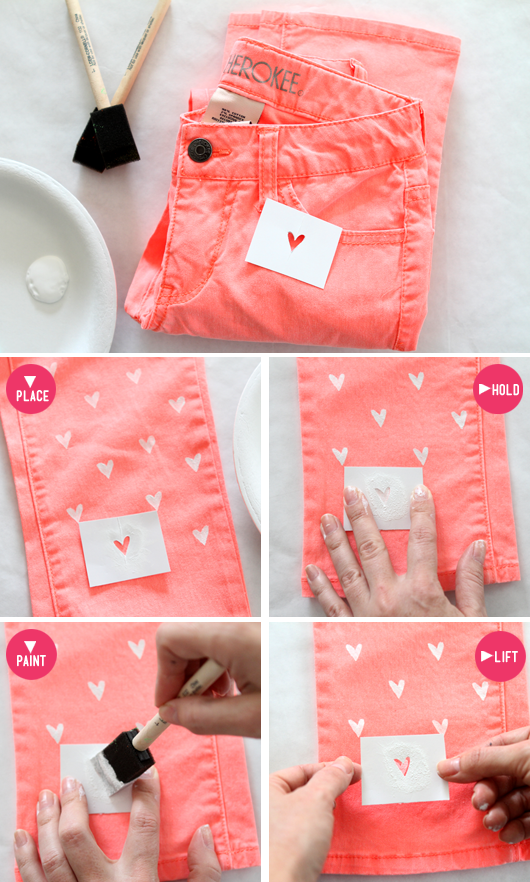 How to DIY these Heart Jeans
Gather your supplies and cut out your heart stencil.
Hold your stencil firmly in place, then apply paint in a blotting motion. Don't try to "brush" it on.
Lift your stencil up in one fell swoop and move to the next section you want to paint. This will prevent smudging.
You can eyeball your stencil placement, or plan it out perfectly. Try not to overthink it though!
Tips and tricks to for this DIY project
You'll want to make 2 stencils because you'll notice that after you complete the first leg, the paper will start to break down a bit from the moisture of the paint. This will cause some bleeding and smudging to occur, so try to swap out before this happens.
Keep a moist rag on hand for mess ups.
Use the stencil as the guide and place it corner to corner so you get somewhat even hearts.  If you notice, there are four rows of hearts just staggered but going straight down the entire length of the pant.
You can paint hearts on both sides, but it's just as easy and cute to paint on the single front side.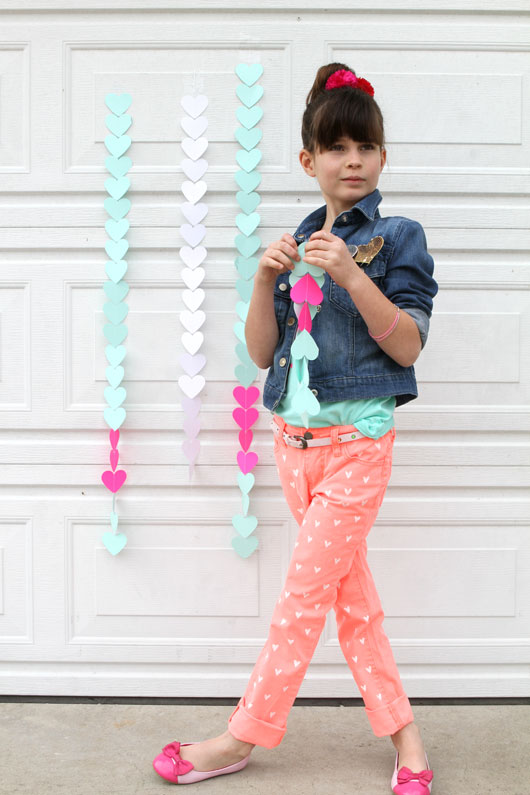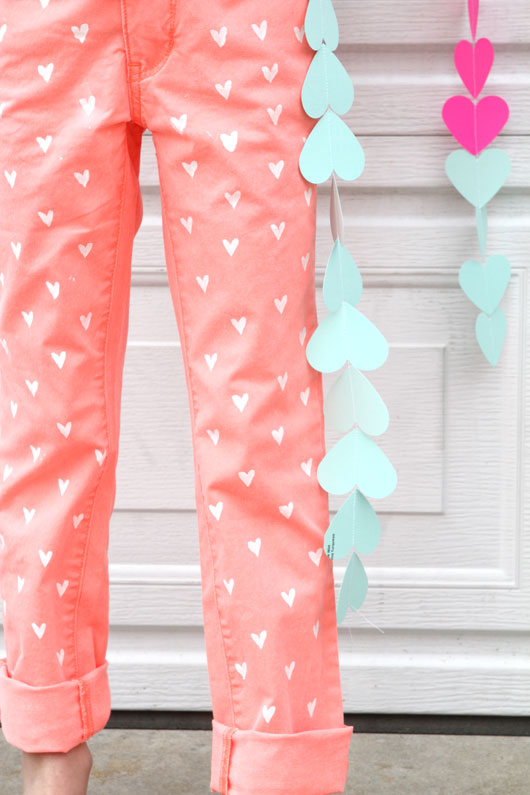 Taylor is pretty much in love with her heart jeans, and I pretty much want a pair for myself now. Because honestly, the only thing better than faded neon denim, is faded neon denim with hearts painted on them. Am I right, or am I right? Enjoy, and please let me know if you follow this heart craft and make a pair!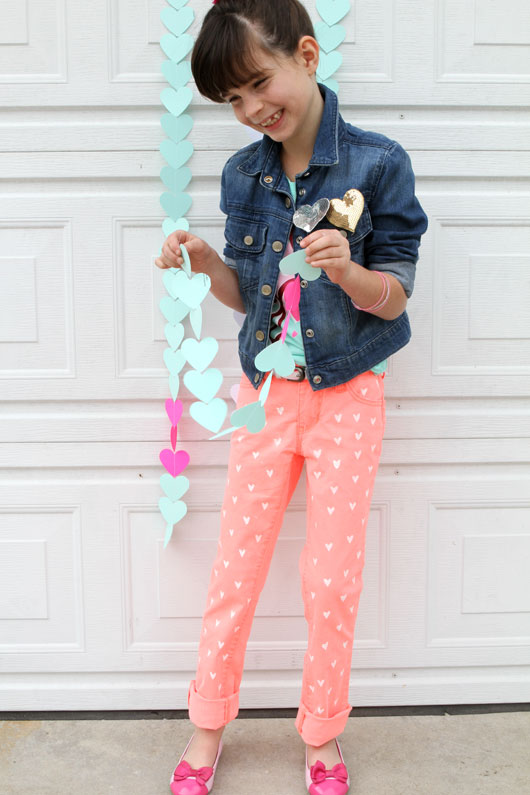 Check out these other great DIY crafts!