We all have guys in our life who are hard to shop for, which is why I'm putting together this Gifts for the Impossible Man to shop for ha! It may be your dad, father in law or partner. For me, it's all of the above. This year though I have compiled a gift guide of some of the best gifts to get for the impossible man. These would make cool gifts for any special occasion too, from birthday gifts to anniversary gifts, bookmark this page for the next time you need a unique gift idea at any price point.
The best thing about this list is that you can still get them in time for a father's day gift if you're a last minute type of shopper. It's often hard finding unique gifts for the guys in your life, so we resort to buying a boring old gift card. But all of these ideas would make a perfect gift for any impossible guy on your list. From practical gifts that would help out the whole household (hey cool cordless mini vac!), to more fun novelty gifts, rest assured these are all great gift ideas for all the family members on your list. And the best part is, the list was mostly compiled by the favorite guy in my life, my husband. So you know it's dude approved!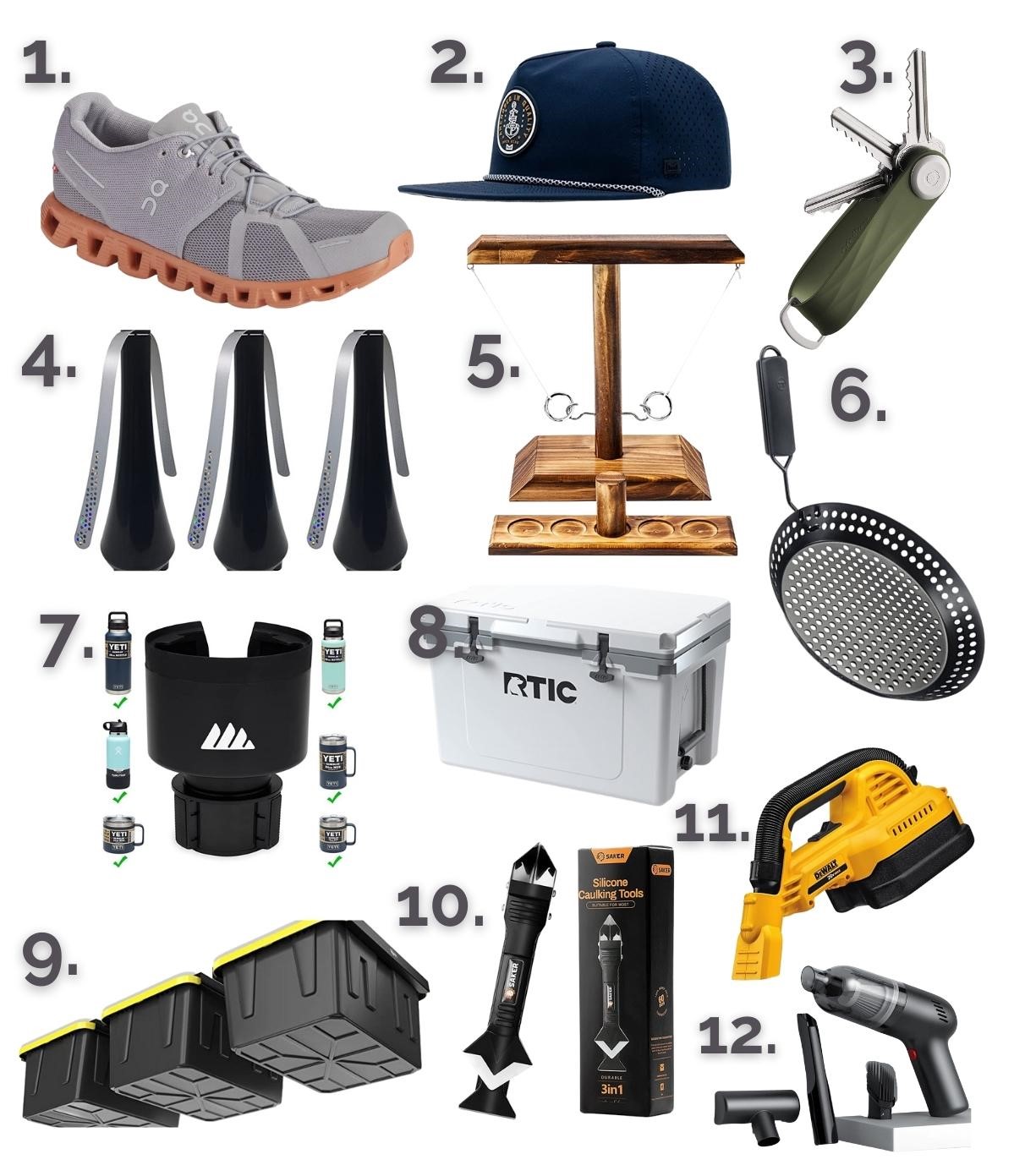 I hope I've given you some good gift suggestions and you find something on this list that your guy will love! Happy shopping!