Autumn in Vermont is one of the most special places in the US! Here's our list of 15 amazing things to do in Vermont in the Fall that you will want to add to your list when planning your visit!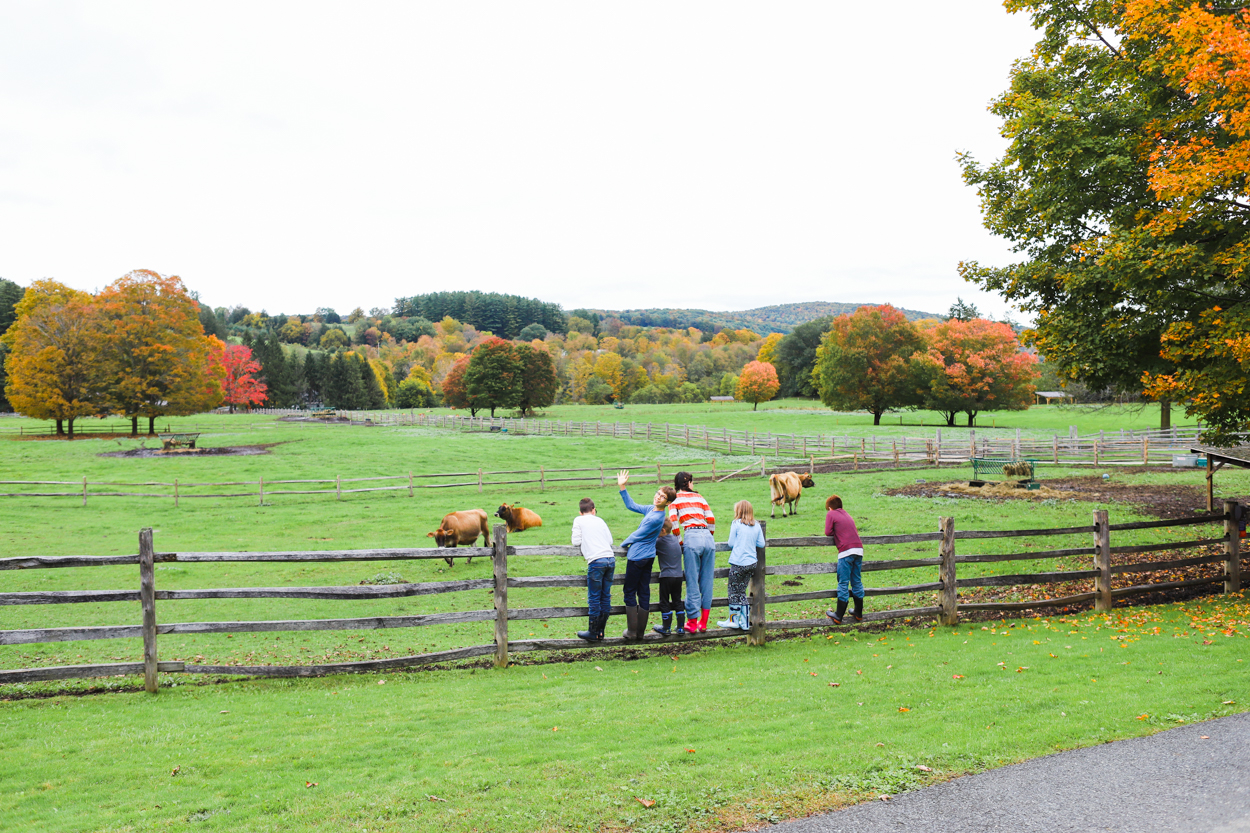 Two years ago when we visited New England for the first time, we traveled through 3 states, staying 2 nights in each one, and Vermont was by far our favorite. The towns felt quainter, the cheese was fresher, the leaves were more colorful and the Fall decor was taken very seriously. Pretty much everywhere we went felt like we were walking through Stars Hollow, and it didn't feel forced or contrived for tourists, but was just something the locals did because they loved it. When we decided to head back to New England again this year, we knew we wanted to spend more time in Vermont, so we made it our home for the week.
This year we also traveled with our neighbors who have become great friends, and we all stayed in a house we went in on at our school auction this past year. It just so happens that one of the parents at our school grew up back East and they had a family home in Ludlow, Vermont, the perfect home base to travel around the state for the week. So we bid on the house and split the costs, an all around win-win situation since we got to visit one of our favorite places again, and donate to the school while doing so.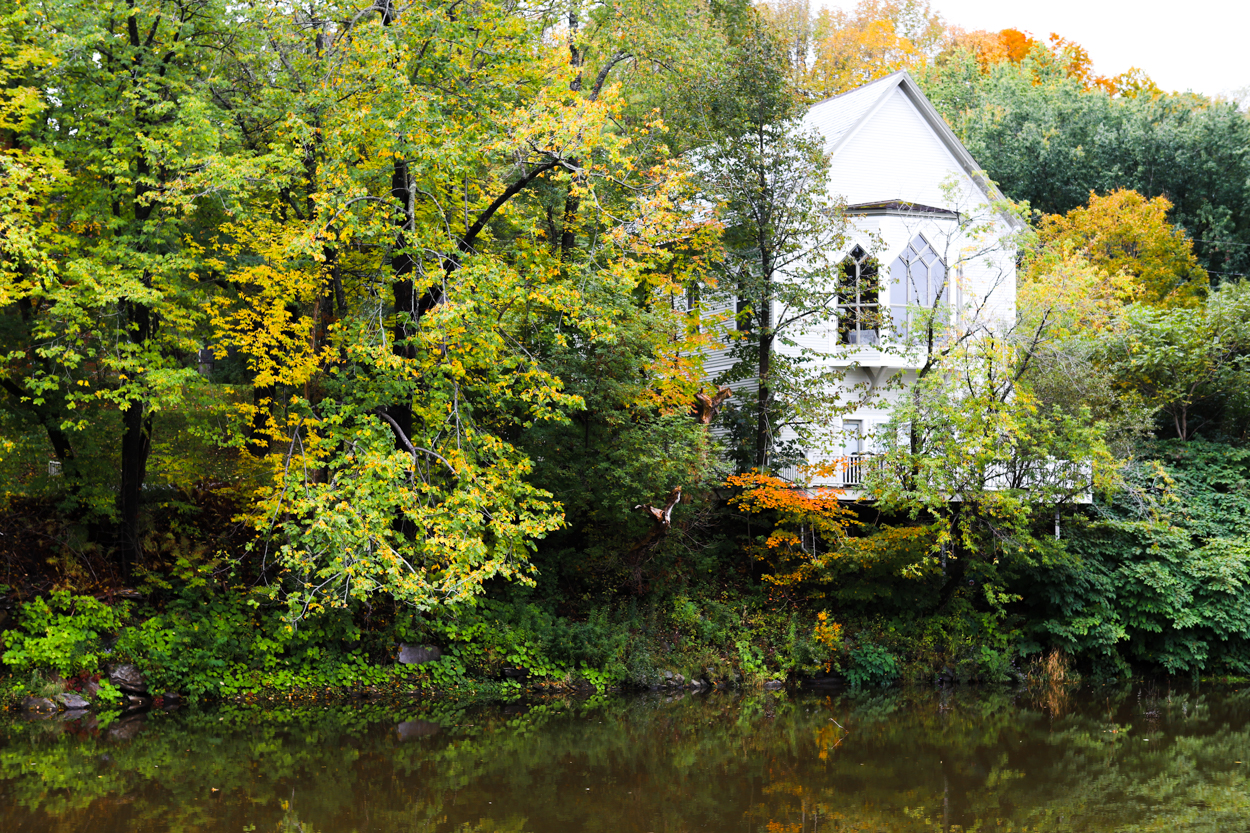 Ludlow is better known as a ski town since it's at the base of Okemo Mountain and is located in the lower half of the state almost smack dab in the middle. It was also within 2 hours of just about every place we knew we wanted to visit that we hadn't had a chance to visit on our last vacation.
Now the first thing you typically need to determine on a vacation is geographically where you're going to stay, and while I'm no expert, from an outsiders point of view and our own experience traveling there twice, I'd say you either want to stay in the southern half of the state in Ludlow, Manchester or the Woodstock area, or up in the Northern part of the state by Burlington. Depending on how much you want to or don't want to drive, what activities you're interested in and what you want to see, making either of these locales your home base will allow you to find plenty to do & see either close by or within a 1-2 hour drive.
For us Californians who never get to experience a true change of seasons, we knew we wanted to see plenty of fall foliage, cute & quaint towns, spend a lot of time outdoors and in the wide open spaces, especially since we had 6 kids with us, and visit the local farms to get a taste what the region had to offer.  We also didn't mind driving up to 2 hours away to visit an attraction, but didn't want to do that everyday. With that in mind, here is a list in geographical order starting in the lower part of the state and working our way up, of 15 favorite places we visited & loved. Everything was under 2 hours away from where we were staying, and many places are located near each other, or are interesting enough that you could make a day of visiting, so you can maximize adventures each day. Let's get started in the beautiful town of Manchester.
Hildene Lincoln Family Home – nestled right alongside the gorgeous Green Mountains, plan a visit to the home of Robert Lincoln, son of Abraham Lincoln, and take a short self-guided tour of the home, making sure not to miss 1 of 2 remaining stovepipe hats belonging to Abe, visit a Pullman train car, watch a working goat dairy farm in action, walk miles of trails including a floating boardwalk, tour the immaculate gardens and purchase amazing goat cheese in the well-curated gift shop. We had visited Hildene our first time in Vermont and the kids loved it as much the second time as they did the first. If you're an animal lover, make sure to visit the goats since you can spend plenty of time brushing and petting, and if timed in the later afternoon, you can even watch them be milked.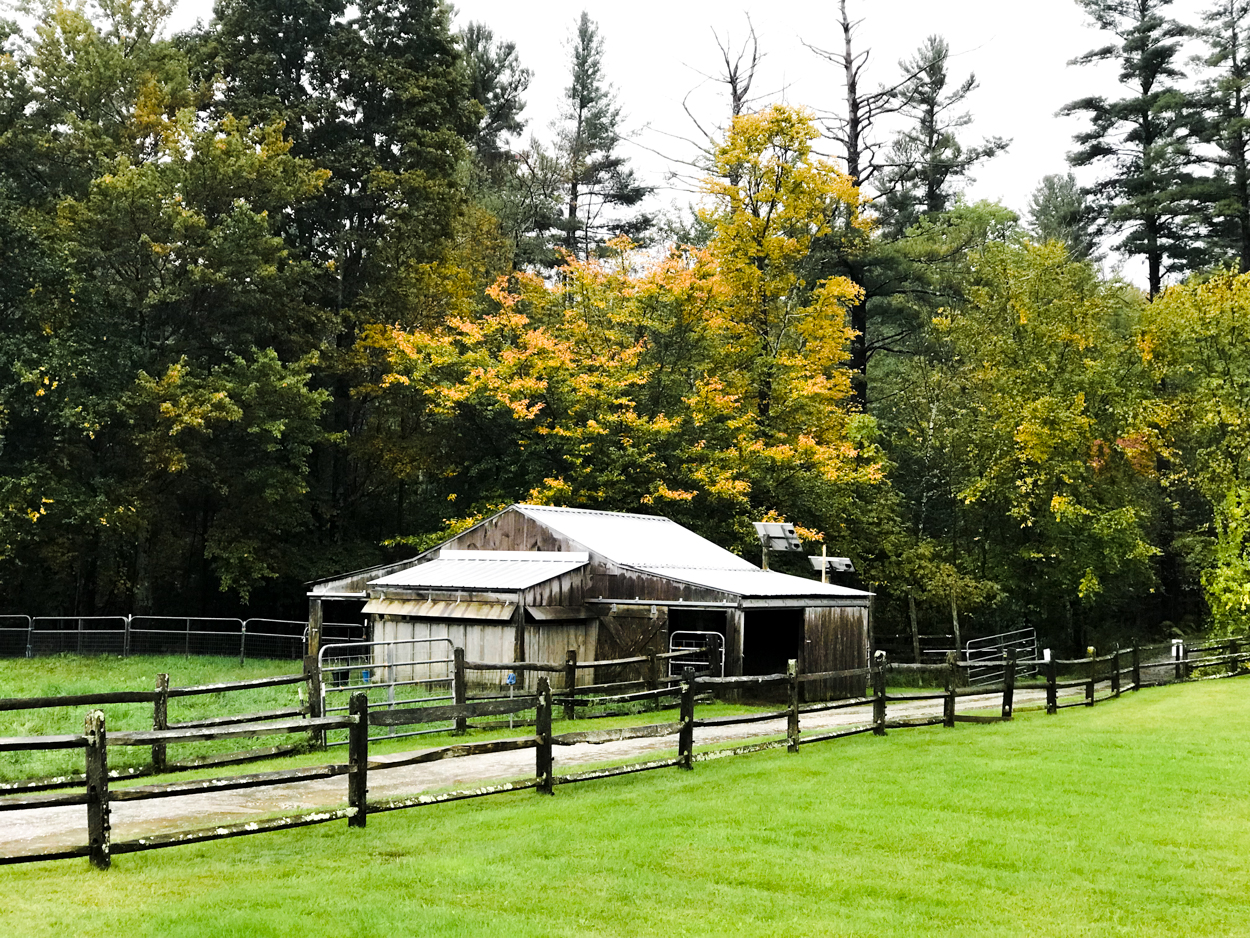 Equinox Resort – located in the heart of Manchester Vermont, just a couple of miles up the road from Hildene, the Equinox Resort is a 200+ year old hotel with gorgeous grounds to tour and allow kids to run around, a great bar and very cozy pub/restaurant. Make sure to enjoy a meal there and order their Sazarac, made with Vermont maple syrup, and nosh on the complimentary New England bread box that comes with each meal.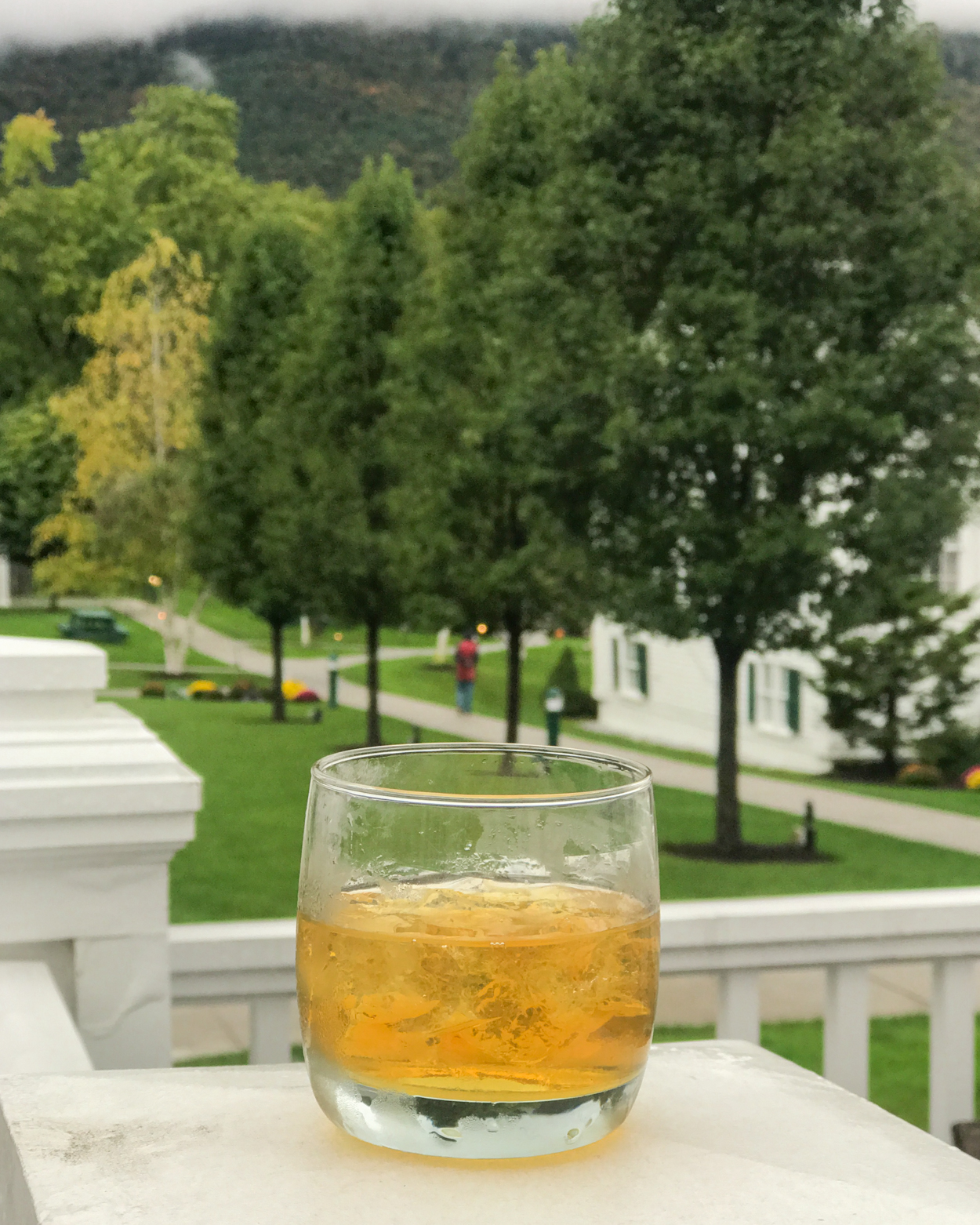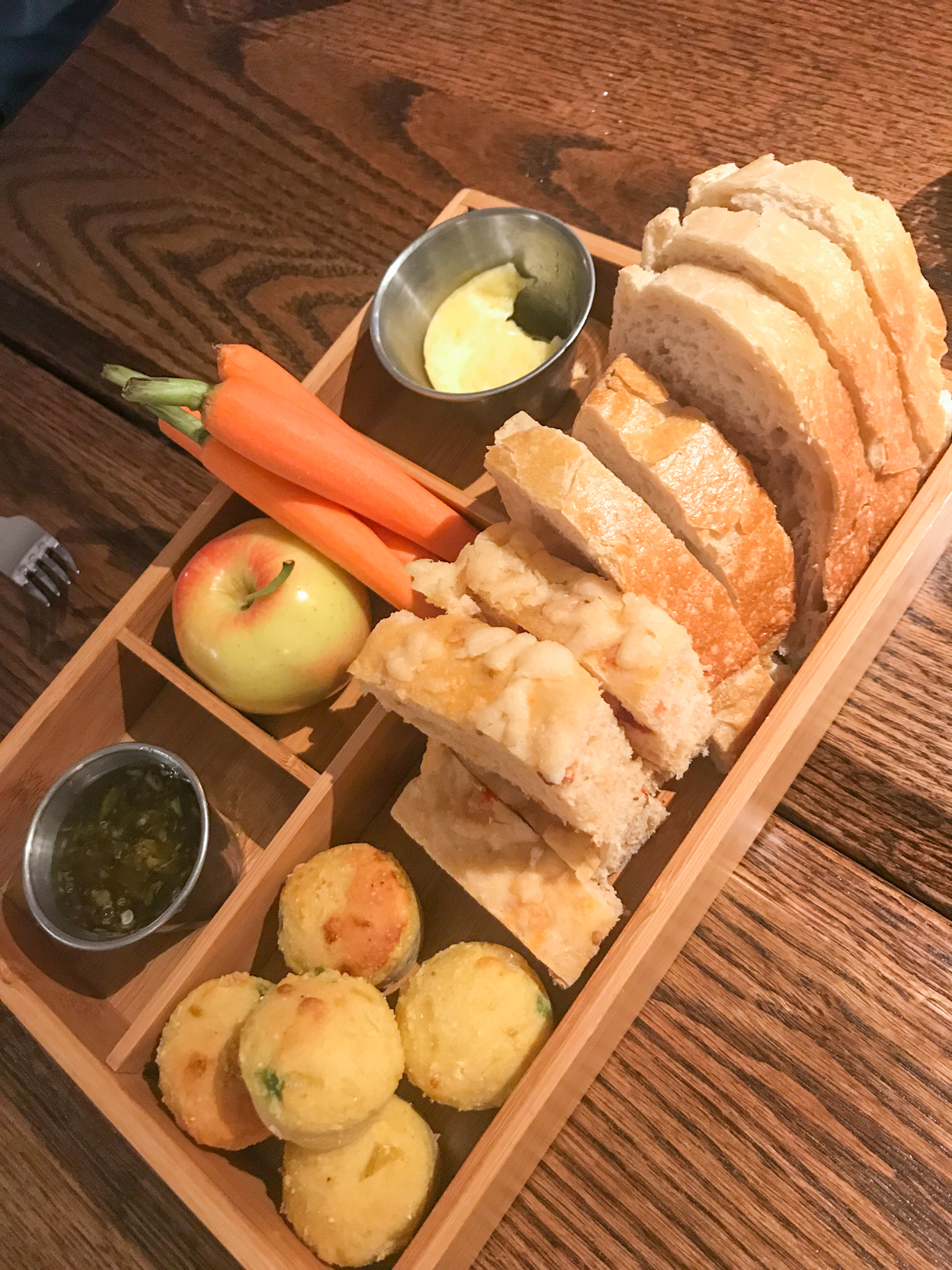 The Vermont Country Store – there are two Vermont Country Stores and the one we visited was in Weston, which was super cute and close to the town of Ludlow where we were staying. The drive from Ludlow into Weston by the way was gorgeous, so definitely worth the 20 minute jaunt. The store carries a plethora of items, from ktichy home decor, food goods, cleaning supplies, toys and bath and body products, all either made in Vermont, reminiscent of New England or made by the Vermont Country Store itself. A fun stop for all of us. Enjoy a maple ice cream at the Dairy Bar.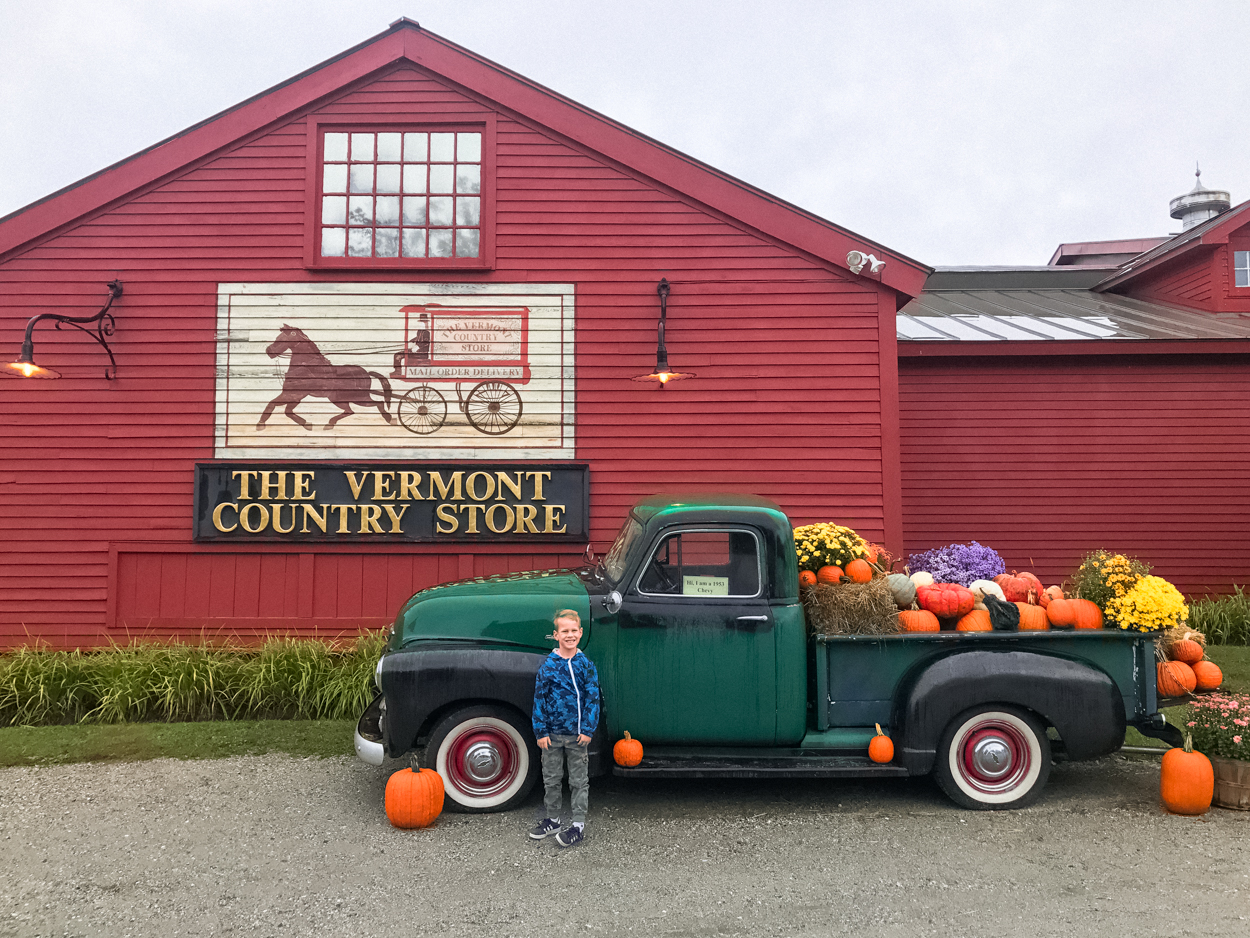 Town of Ludlow – this is where we stayed and found it to be a great home base, but if you're not staying there no need to make an unnecessary stop. If, however, you are passing through and are feeling hungry, I thought I'd mention 3 of our favorites for picking up some grub. Homestyle Hostel was amazing but is only open for dinner Wednesday – Sunday so plan accordingly and make a reservation. It's a small but cozy spot that specializes in craft cocktails and locally sourced food. Mojo Cafe was also a great place to grab a quick & casual bite to eat. Excellent taco selection and fun twists on classics like rice & beans.
The Hatchery was also yummy for breakfast, lunch and brunch, and we enjoyed it so much we visited it twice. They offer homemade pop tarts each day and their bloody Mary was ridiculous! The town is at the base of Okemo Mountain ski resort which also offers summer activities, but didn't offer much in the Fall when we were there.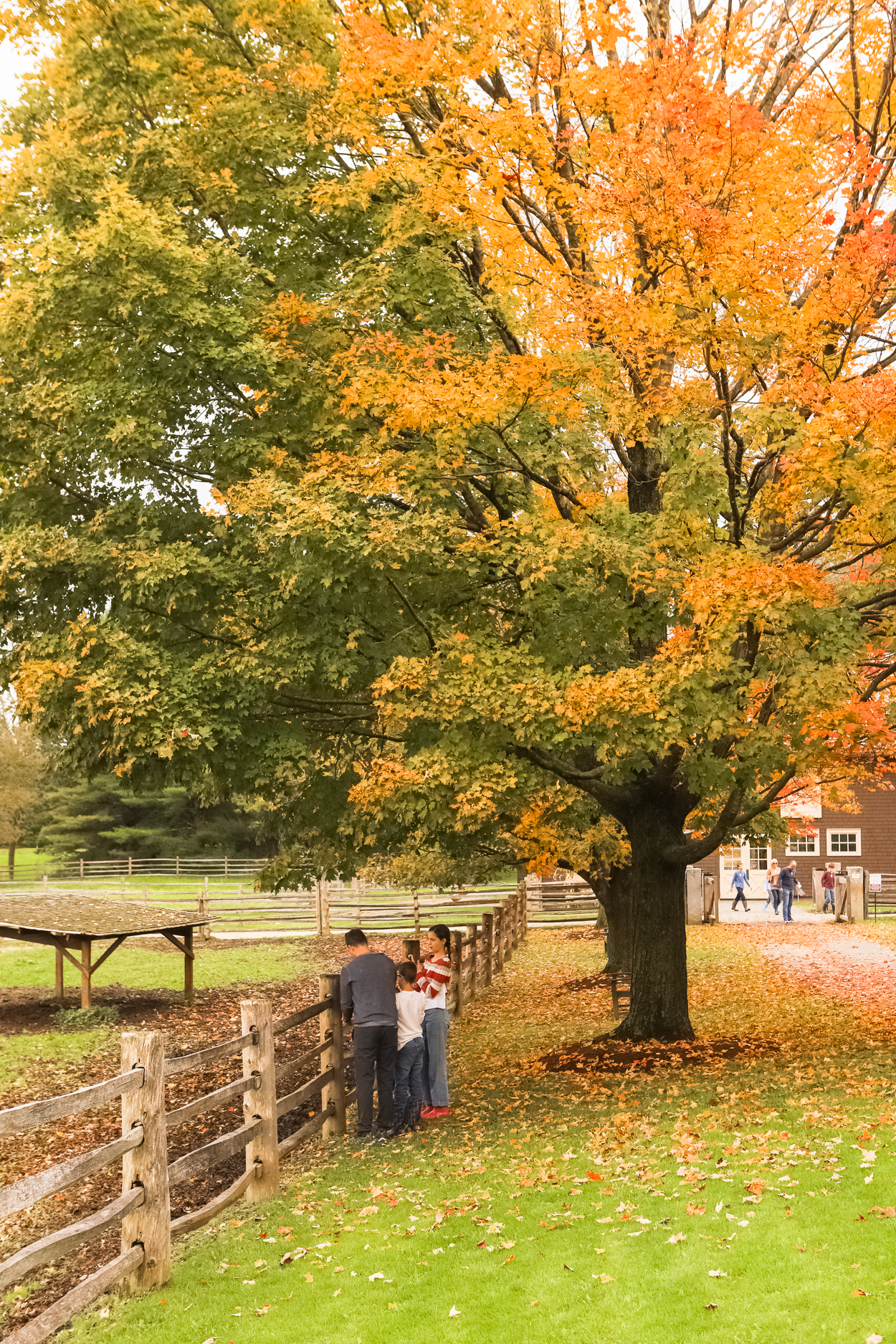 Town of Woodstock – there's a ton to do in and around Woodstock, and since it was pretty close to where we were staying we visited it a few times. But if you're just passing through, make sure to stop and just walk around the town and take in the quaint vibes. They really do it up for Fall and Christmas, so enjoy the decor, stop in the old general store Gillingham & Sons, and grab a quick bite to eat at the Woodstock Farmers Market at the edge of town, open year round.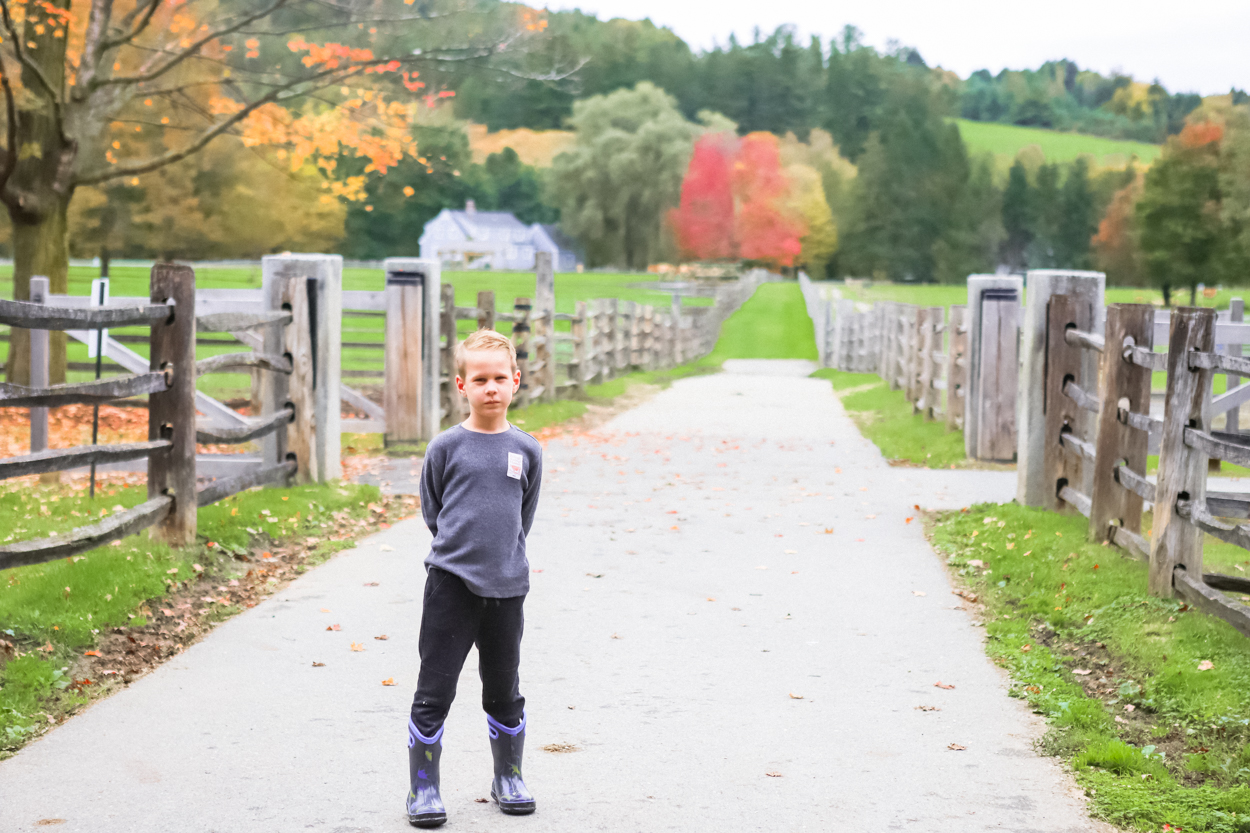 Billings Farm – oh my gosh we all loved Billings Farm so much! Located in Woodstock, it's a working dairy farm that provides milk for Cabot Creamery to make their award winning cheese. You can tour the entire farm, pet the animals including their gorgeous cows (we even saw a a few calves that were only a couple weeks old!), goats, chickens and horses, have an ice cream at their dairy bar, and just enjoy being outdoors surrounded by the gorgeous hills.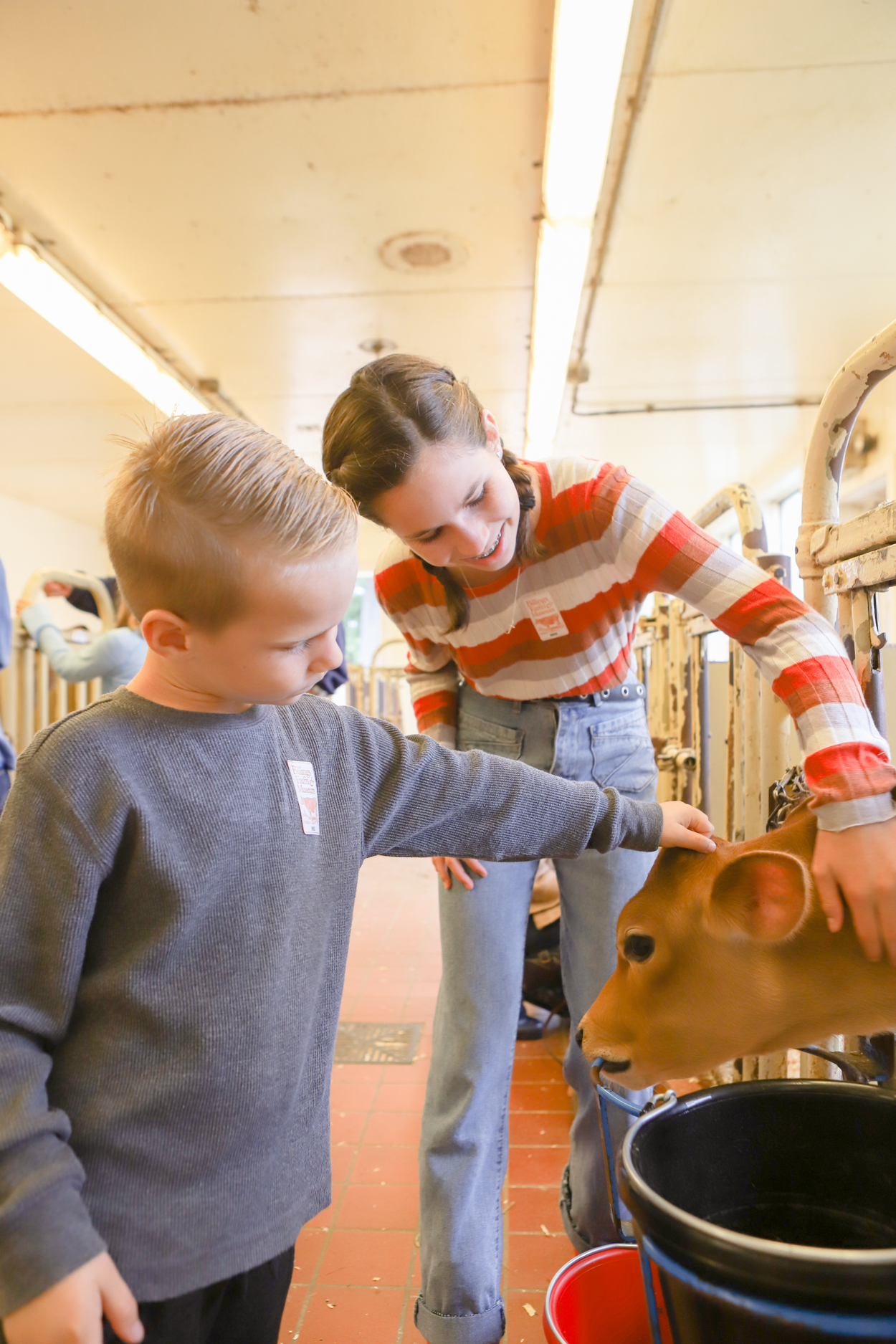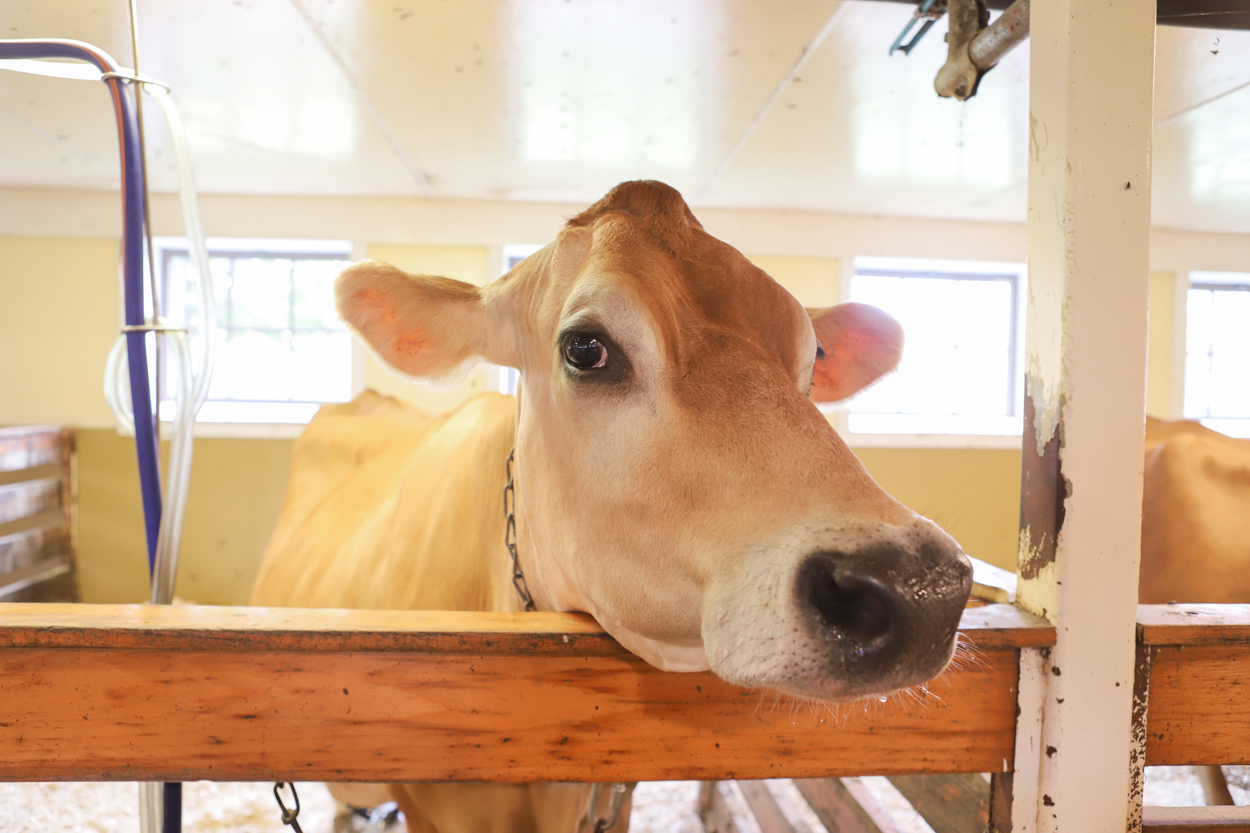 Sugarbush Farm – right next to Billings Farm, you can definitely visit both of these places in the same day. Sugarbush has a sugar house where you can see how maple syrup is made, walk through their maple forest and see how they tap the trees for syrup, as well as taste their amazing cheeses. They're foil & wax wrapped and can travel unrefrigerated for up to 5 days, so we brought a couple blocks home to enjoy.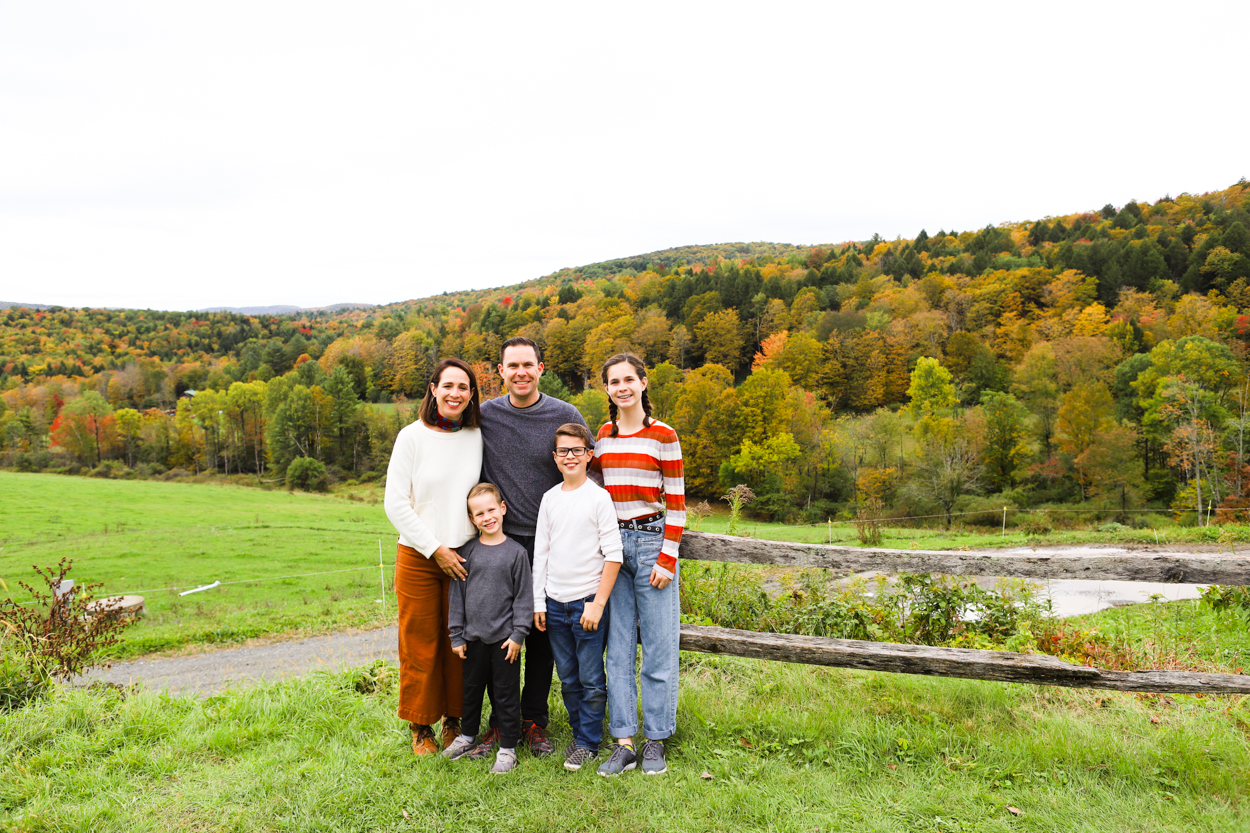 Farmhouse Pottery – gorgeous hand thrown pottery that you can drool over and aesthetically pleasing shop where you can soak in the minimalist Vermont mountain vibes.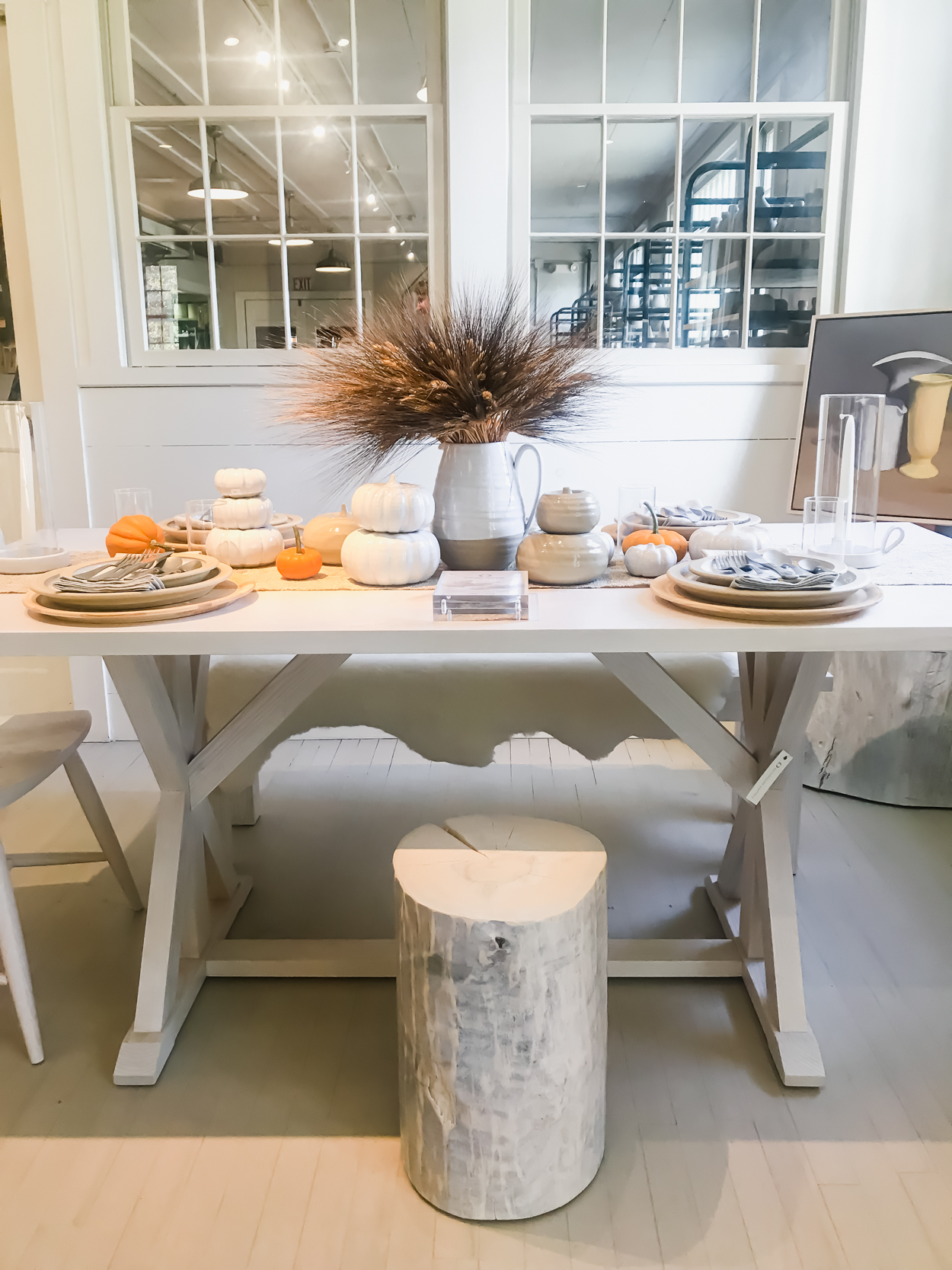 Longtrail Brewing Company – delicious craft beer tastings served in pretty glasses, set alongside the picturesque Ottauquechee River and Green Mountains, this is a must visit if you're in the area and enjoy tasting local beers. The kids can skip rocks and maybe get a little wet while you enjoy your beer.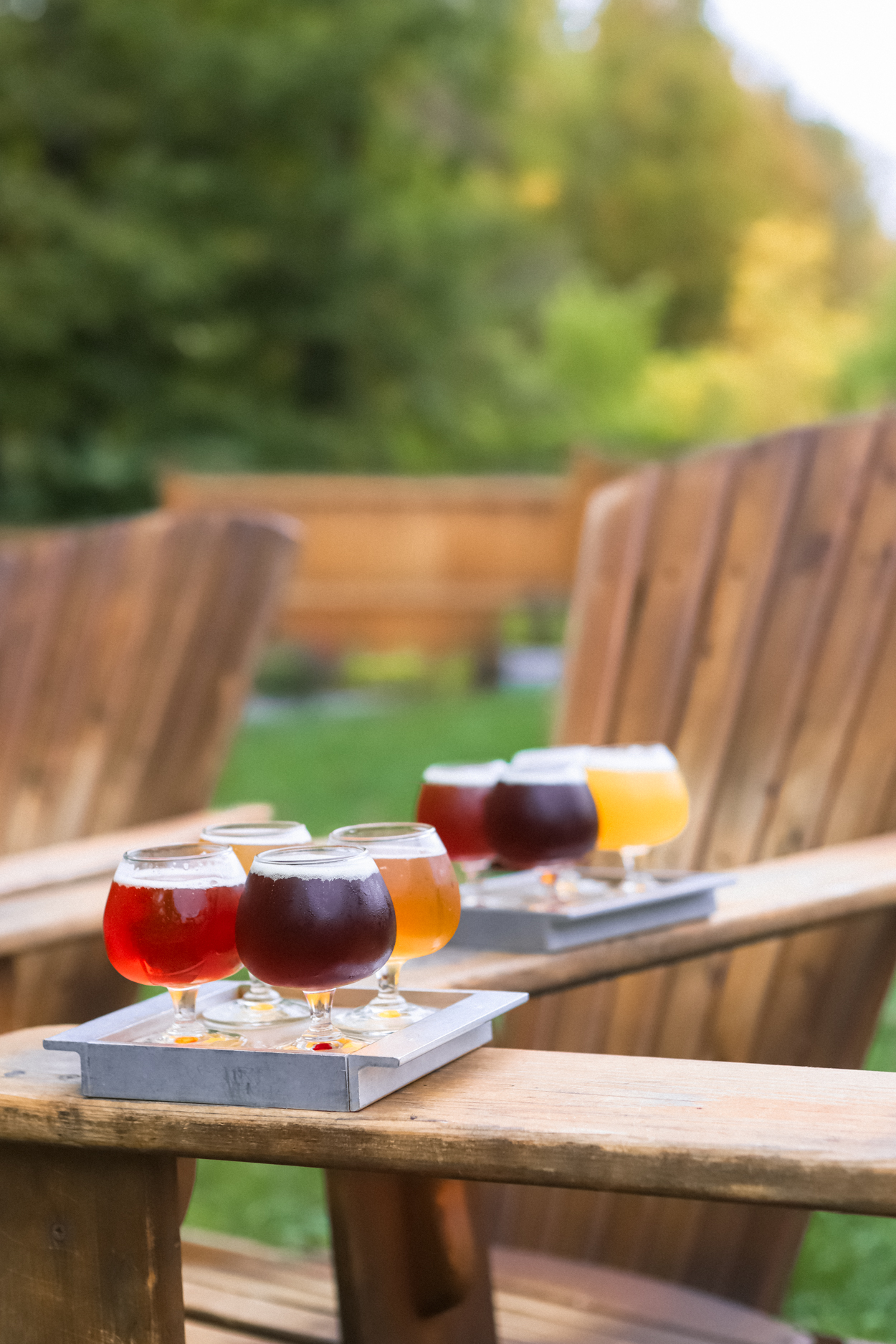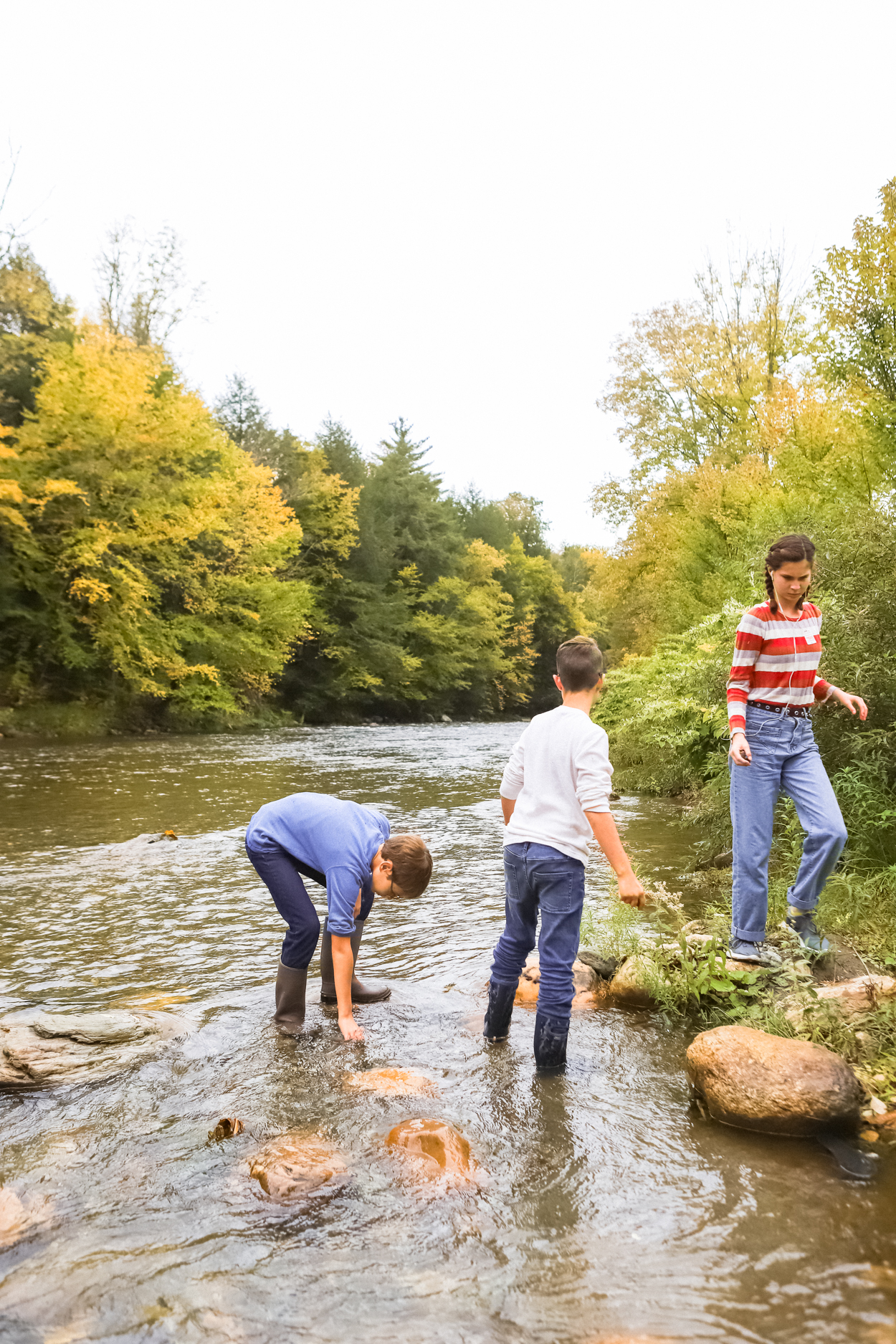 Simon Pearce – another must see in the town of Quechee is the Simon Pearce glass blowing factory, store and restaurant, located in yet another gorgeous and idyllic setting. The mill sits along the falls of the Ottauquechee River (the same river Longtrail is located), and runs on hydropower from the river. You can head downstairs and watch the artisans blow glass by hand and see just how the mill is run. There's also a perfect view of the covered bridge you take to come into town and visit the store. If you can swing it, grab a table and enjoy a meal at their restaurant, which features a seasonal locally inspired menu.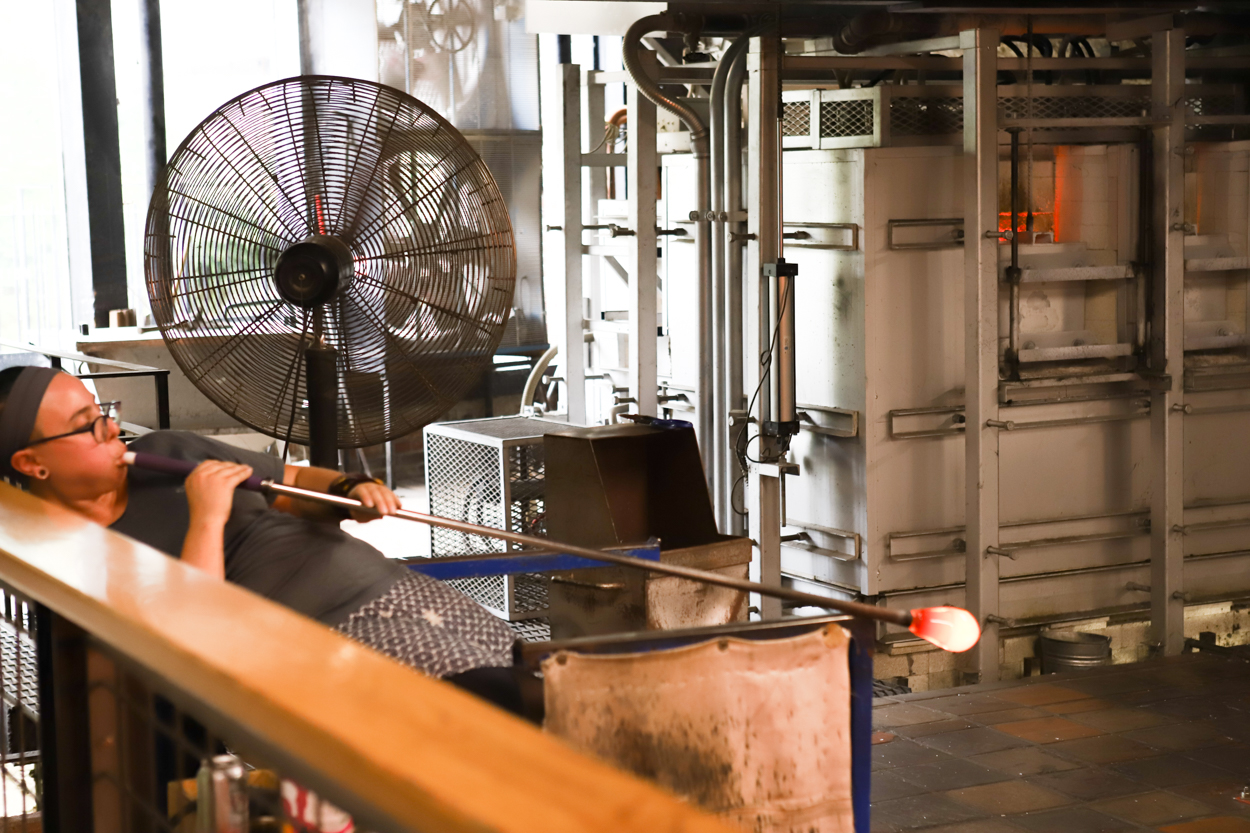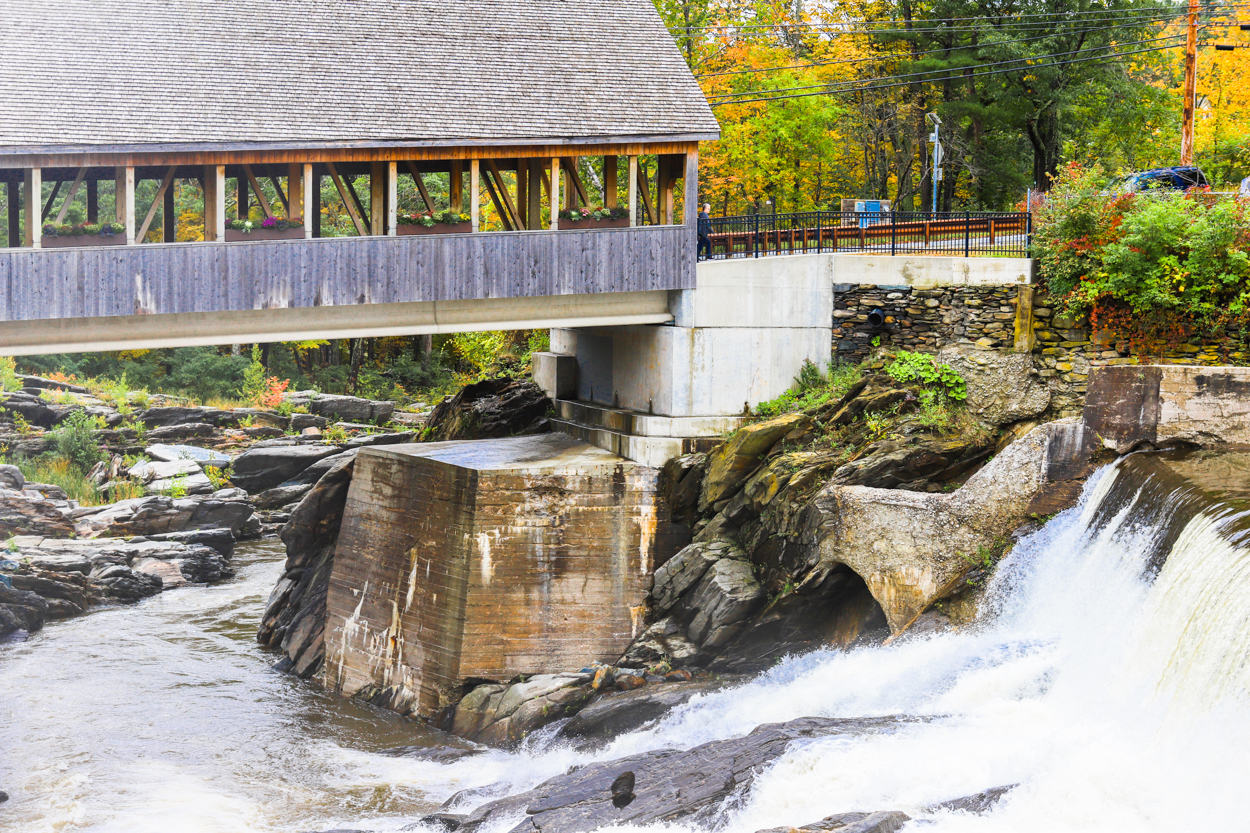 King Arthur Flour Company – located in Norwich, which was about an hour away from where we were staying and very close to the New Hampshire border, the KAF Vermont campus offers a store, bakery demonstrations, cafe and baking school. Taylor and I lucked out, as they had 1 spot left in their New England Desserts class on the day we visited, so we joined this 3 hour class and learned to make 3 classic New England desserts, including the Blackberry Crumb Cake I posted a couple weeks back. A gorgeous location and delicious treats makes this a great place to kill the time for a couple of hours.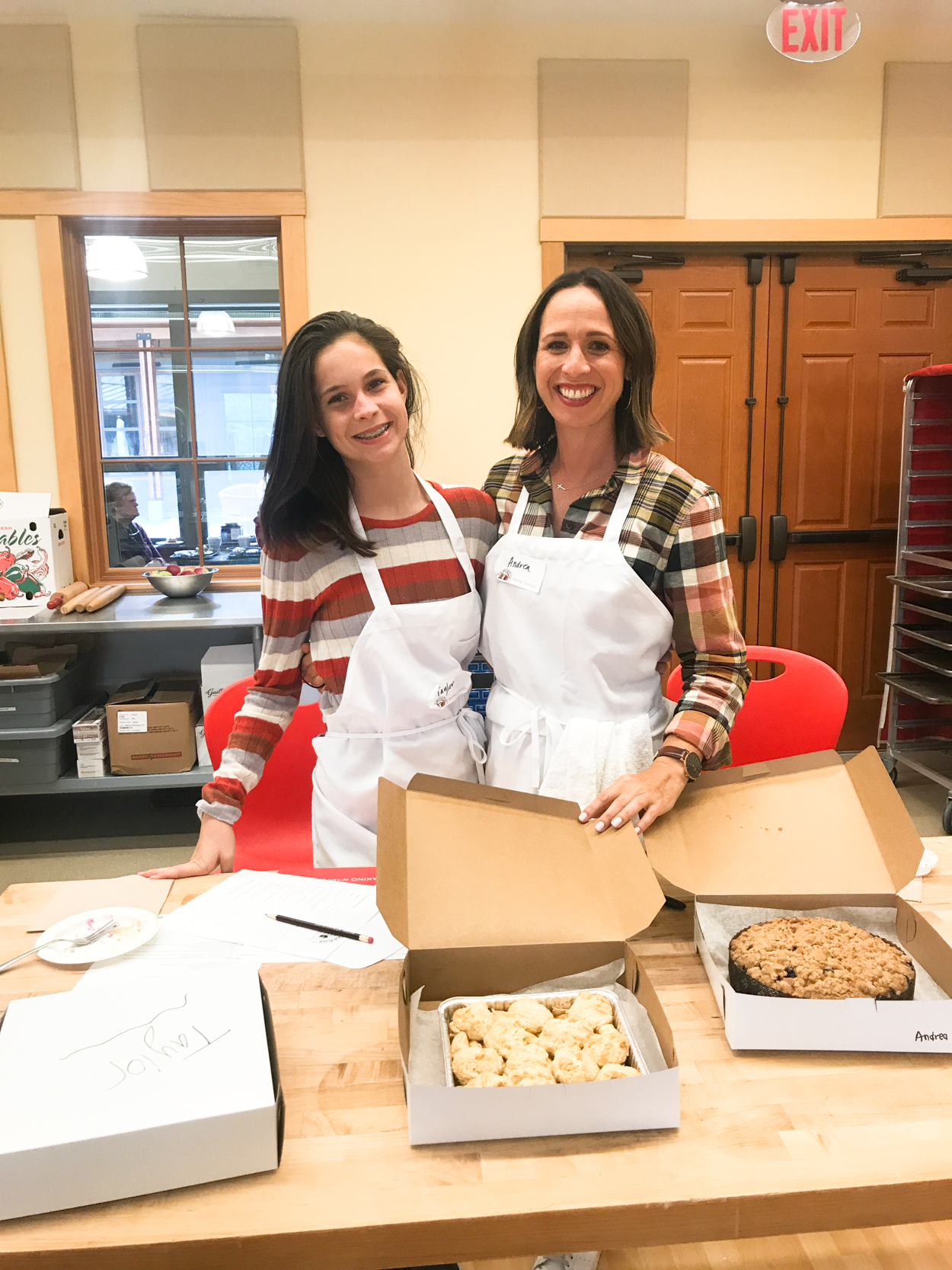 Montshire Museum of Science – While Taylor and I took our class, Art took the boys to the science museum located right next to KAF, and they had a blast. They enjoyed the huge bubble exhibit the most and I only wish it was somewhere we could have all visited together, as Taylor would have enjoyed it as well.
Hathaway Farm & Corn Maze – We decided to visit this place on a whim because we had gotten a late start that day due to the time change and the older kids having to get some homework done (the younger two kids had the week off from school but the older middle school kids were taking the week off and had several homework assignments that needed to be completed upon returning to school). Anyhow, we wanted to do something fun for the kids where they could run around and be outside, their favorite thing to do, but wasn't too far away or expensive. So we looked on the map and decided to visit this corn maze and it was a hit! We actually got stuck in a downpour so we couldn't complete the maze, but they did have a huge barn with a lot of animals and the owner was friendly and chatted with us for over an hour. When the rain finally subsided the kids went back out and played in the corn pit and other games they had at the farm, and just had fun being kids. It was a spontaneous adventure that turned out perfectly.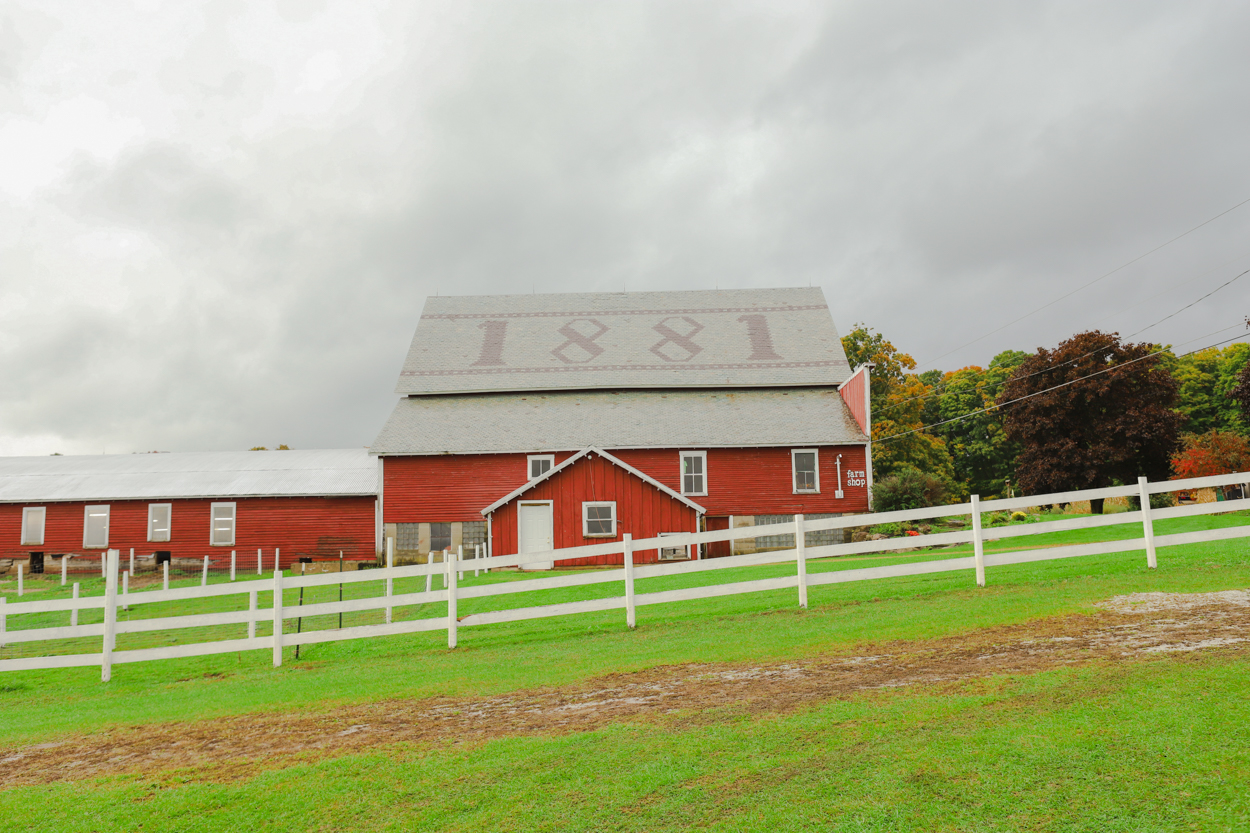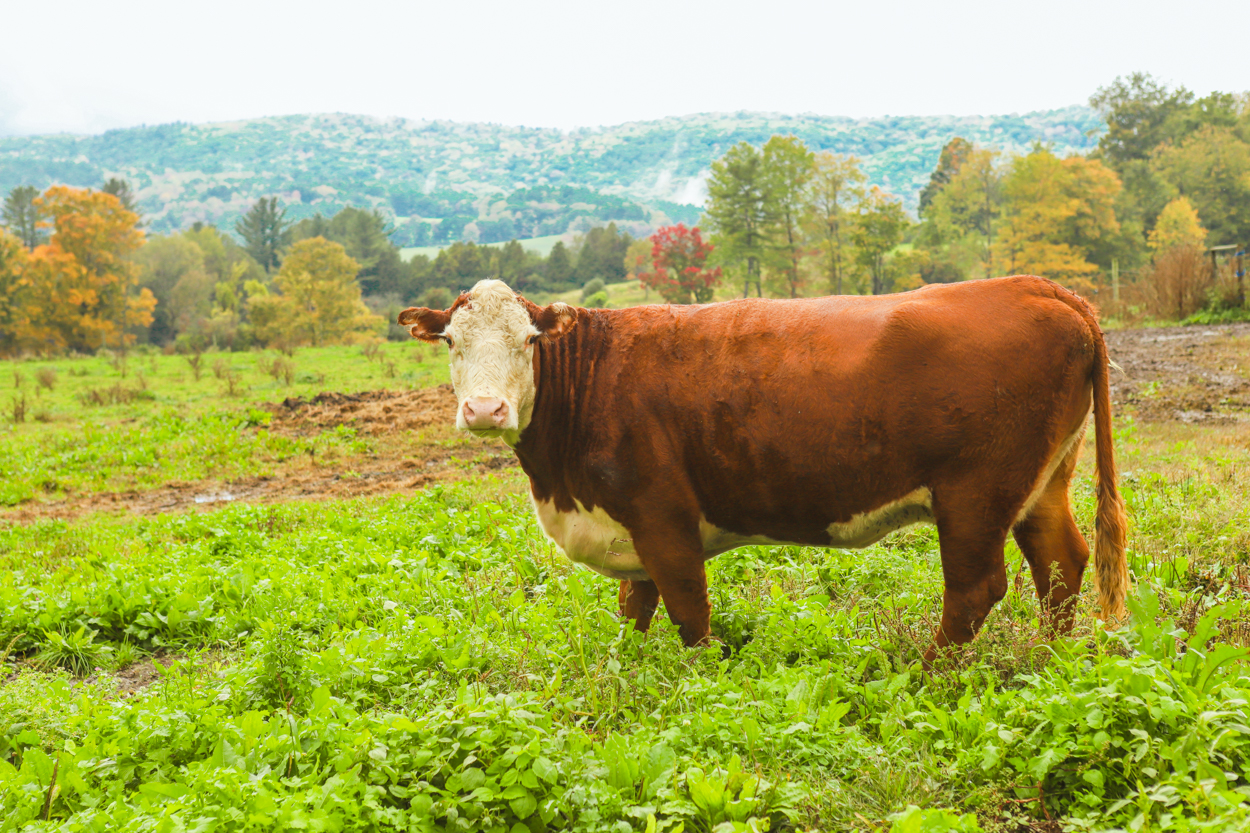 Shelburne Farms – on our final day of vacation we decided to make the almost 2 hour trek North and visit Ben & Jerry's (not worth it IMO, so save yourself the trip), and Shelburne Farms, which was definitely worth the trip. Not only was the farm obscenely gorgeous, like one of the loveliest places I've ever seen, but the philosophy of the farm allows for an interactive experience. We were able to milk a cow, pick up the chickens roaming around, walk the goats into their pens, and corral and feed the wild turkeys when it was time to turn in for the day. They also have a farm to table restaurant on the property, which we'd love to visit some day, as well as a cafe, cheese tastings and bakery. A truly magical place that the kids dubbed their favorite.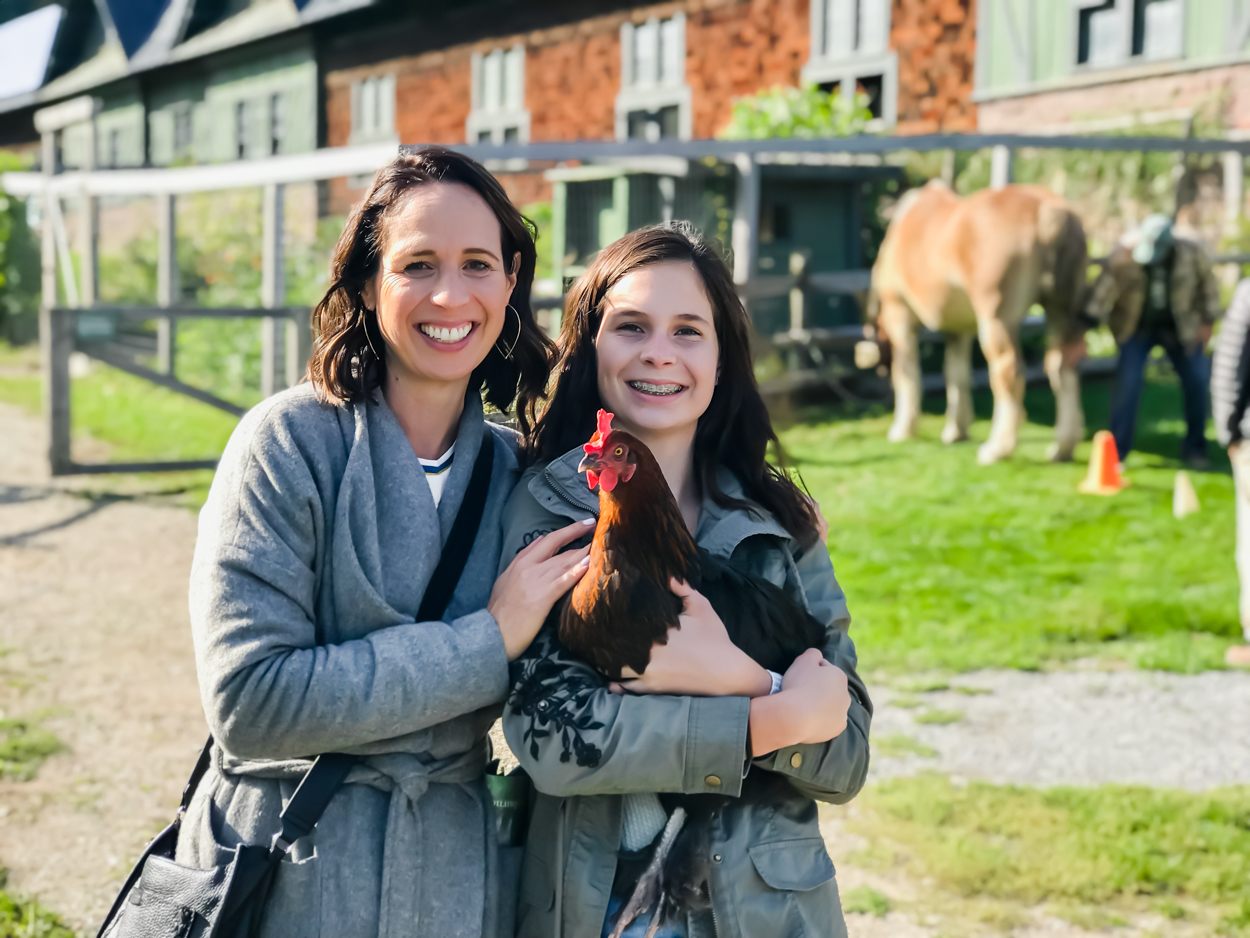 Danforth Pewter & Whistle Pig Tasting Room – so one night on a double date with our neighbors who we took the trip with, we tasted some fancy whiskey from Vermont and decided we needed to visit the distillery on our upcoming trip. Well, as luck would have it, the tasting room was just a short drive south of Shelburne Farms and on our way back to our place in Ludlow. The tasting room is located inside of a Danforth Pewter shop, in the cute college town of Middleberry, so not only did we get to taste some amazing whiskey, we also got to see another lovely Vermont town and take a look at all the handcrafted items at Danforth Pewter. If whiskey's not your thing, consider visiting the other Danforth Pewter storefront on the main street in Middleberry.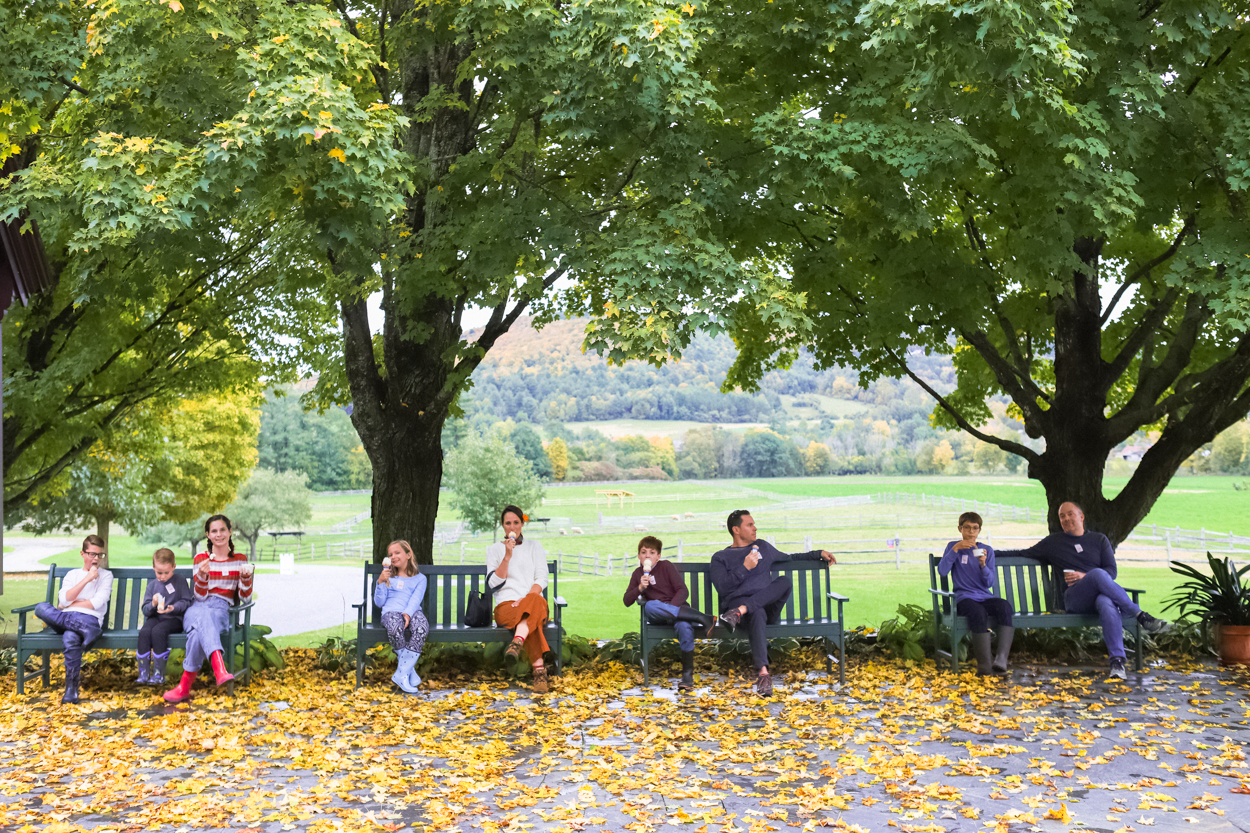 This is obviously such a fraction of what you can see and do in an entire state, but I think it's a great starting point for your Fall adventure, offering a little bit of everything including history, nature, animals, food and whiskey! And of course depending on where you're staying, you can often find different variations of the above activities all over the state. For instance there are several places that offer corn mazes, a variety of farms to visit no matter where you're at, and more covered bridges than you'd ever be able to see.
A must to pick up as soon as you hit the ground is the Official Road Map & Guide to Vermont Attractions, which you can pick up at just about any restaurant and/or tourist spot in the state (we seriously saw them everywhere we went), or you can order ahead of time if you're really into planning on the Travel Vermont website.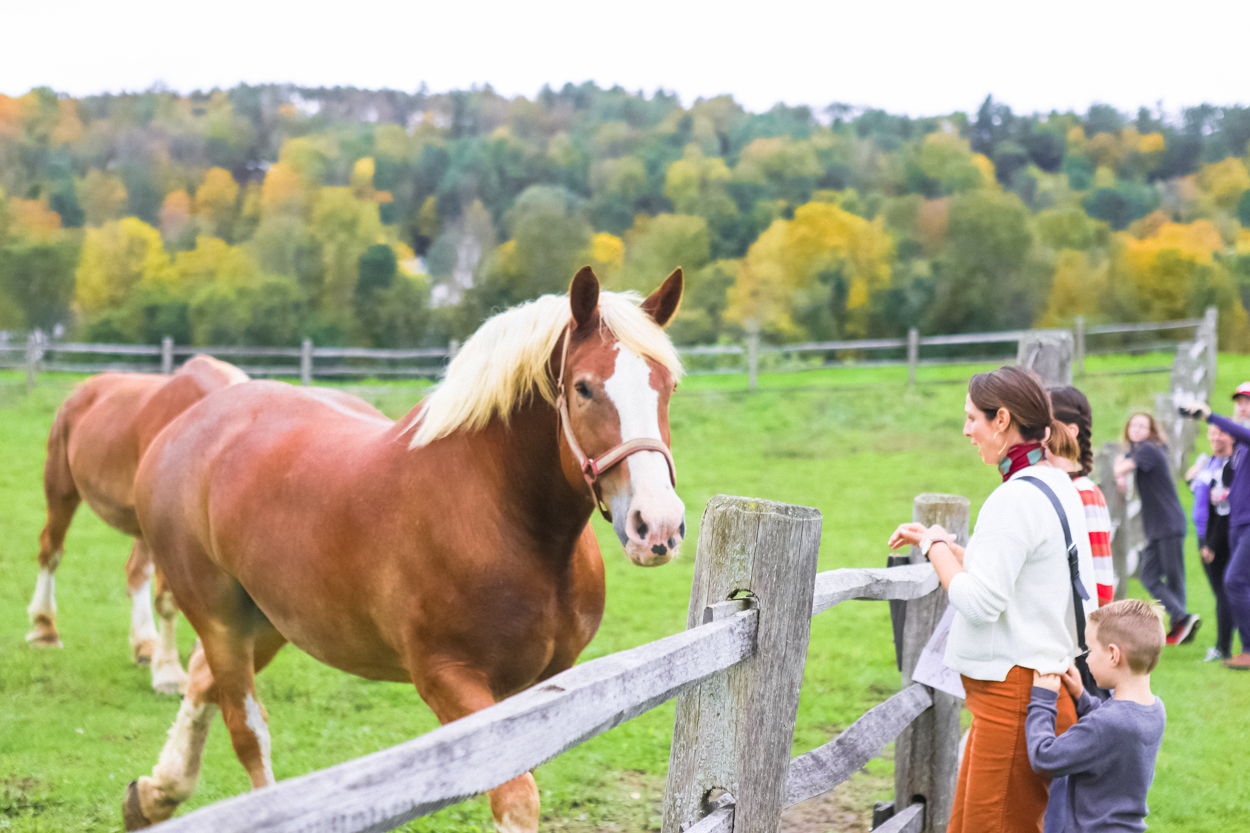 And a note about Fall foliage. As a native Californian, the entire purpose of us visiting New England for the first time two years ago was to go leaf peeping. I became pretty obsessed with researching *the perfect* route for seeing maximum fall foliage, but quickly realized that much of the charm of traveling to New England isn't even necessarily about the leaves, but about the all around environment. The first couple of days we spent in Massachusetts, where the leaves hadn't quite turned yet, was a bit disappointing for me because I had built up this whole trip around seeing red & orange leaves.
But as the days went on and we traveled further into Vermont and New Hampshire, seeing more changing leaves but still not a ton, I came to realize that even though we hadn't reached peek "leaf peeping" time, there was still so much to take in and enjoy and love, and we of course ended up having a fantastic time. The food, the landscapes, the unique architecture, the quaint small towns and of course the history was enough to leave us fulfilled even without colorful fall leaves.
So all that to say, don't be disappointed if your visit doesn't happen to coincide with mother nature's timing. Some years the leaves change early, and some years, like the past few years, they change later in the month of October. It's really a crap shoot.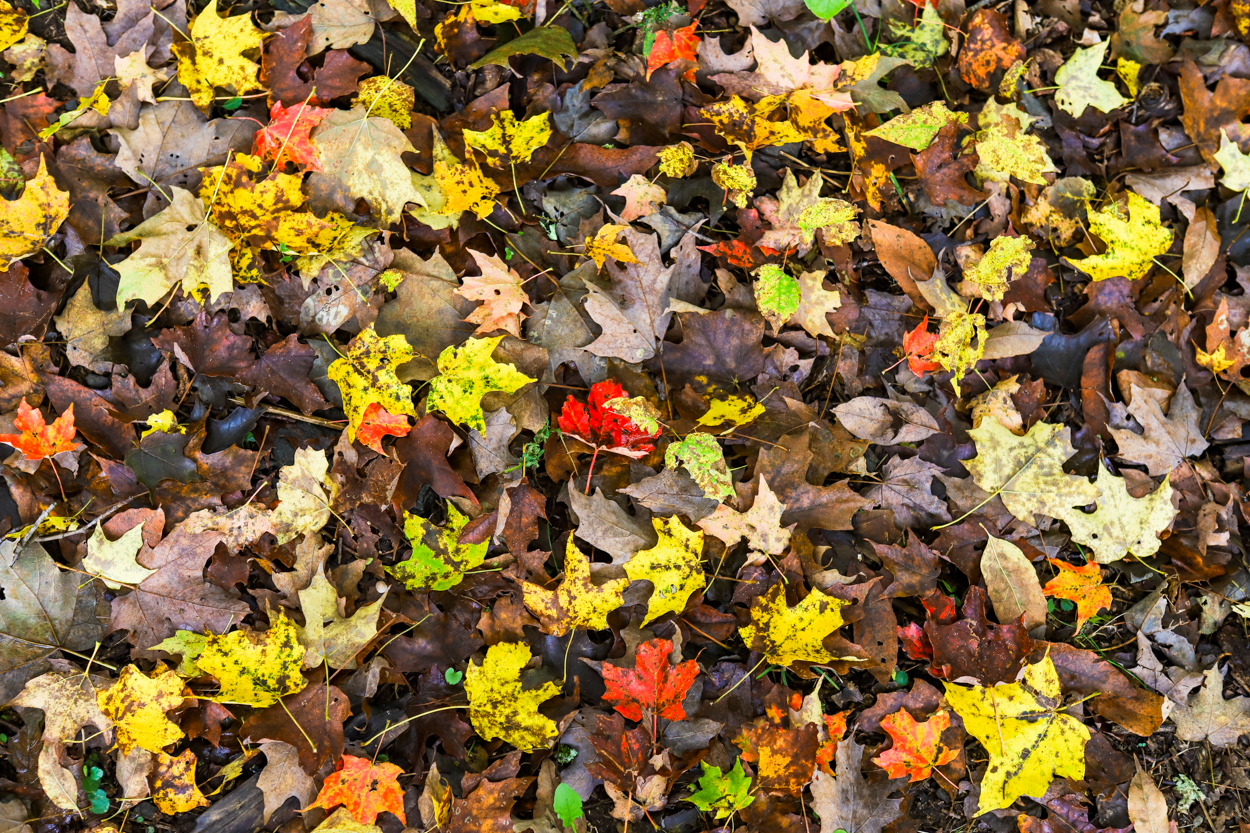 So if you're hell bent on maximum leaf peeping, plan to stay for several days and plan to travel North. The leaves change faster where there's warmer days and colder nights, so head up into Northern Vermont and Maine, steering clear of the coast because the water tends to keep temperatures more stable. When we visited Maine last year, we didn't see many changing colors at all, which was fine because Acadia National Park was spectacular on its own, speaking of which I should still do a blog post about that.
And no matter what the leaf changing environment is at the time of your visit, I encourage you to pay attention even if it doesn't seem like much is changing. Pick the same tree and take a photo of it each day you're there, and I can almost guarantee you'll see the leaves change as you swipe through your camera roll, that you probably didn't even realize was happening.
And with that, I'll wrap up this very long post! I hope you some day find it helpful if and when you visit the amazing Green Mountain state of Vermont! Please let me know if you've got questions 🙂