This pink lady cocktail is a classic vintage drink with a refreshing and sophisticated flavor that is not overtly sweet. The addition of an egg white creates a fluffy white foam top, making this cocktail both beautiful and delicious.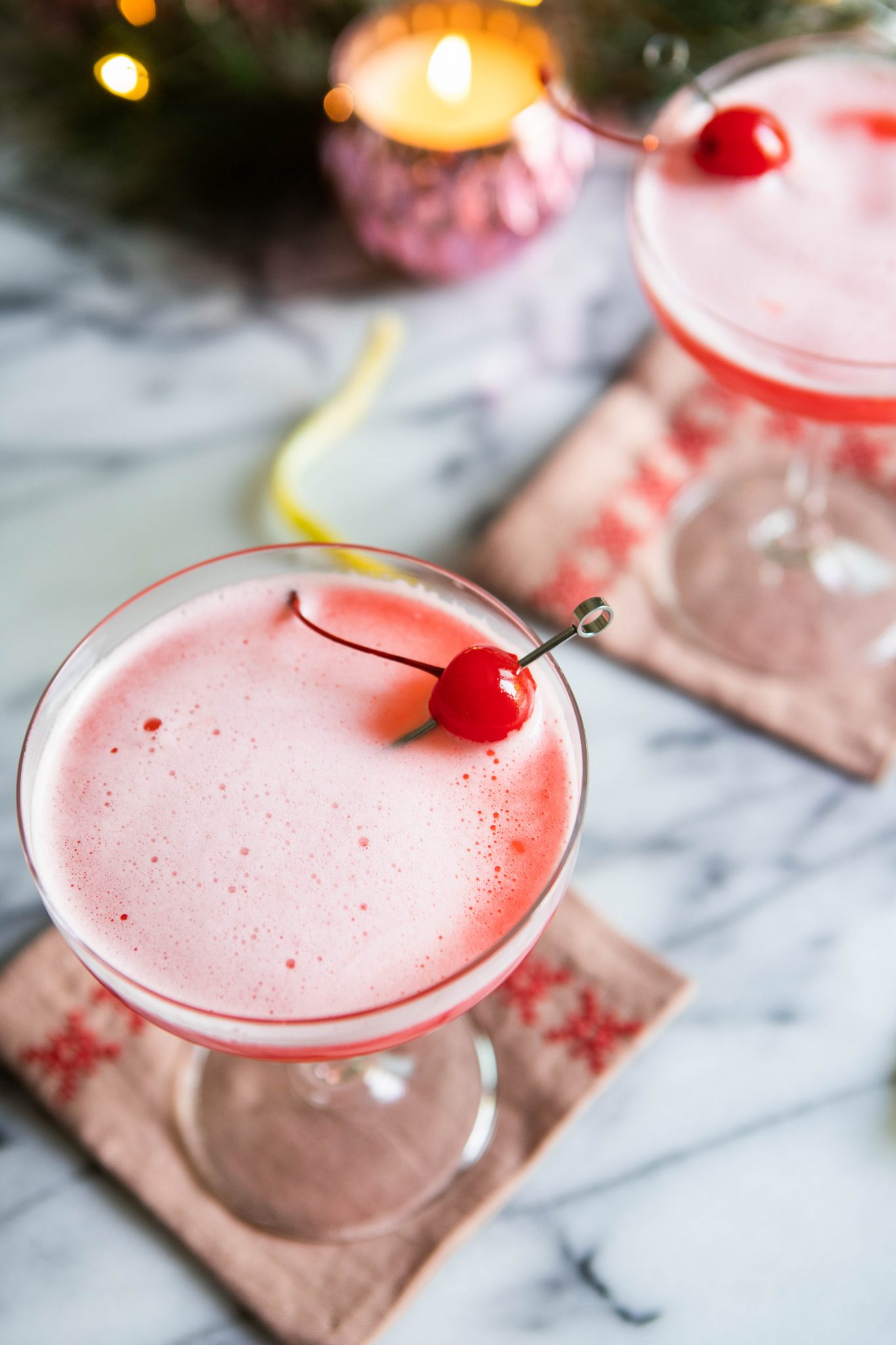 Several years ago, a friend gifted me a vintage cocktail recipe card from a now out of business liquor store in our neighborhood. I hadn't played around with it much since I tend to keep it simple; preferring a glass of wine or a classic margarita. But since we've been staying home a lot more this year, I decided to break it out and try a couple of cocktails on the card.
I decided to try this pink lady cocktail because it was made with an egg white, which made it seem extra fancy and unusual. I'm not one who likes sweet cocktails, so I was more than pleasantly surprised with how delicious this drink was. But fair warning, looks can be deceiving! Despite it's very girly appearance, this cocktail is surprisingly smooth, with just a hint of tartness.
Ingredients
1.5 ounces dry gin
¼ ounce fresh lemon juice
¼ ounce grenadine
⅕ ounce apple brandy
1 egg white
Ice to shake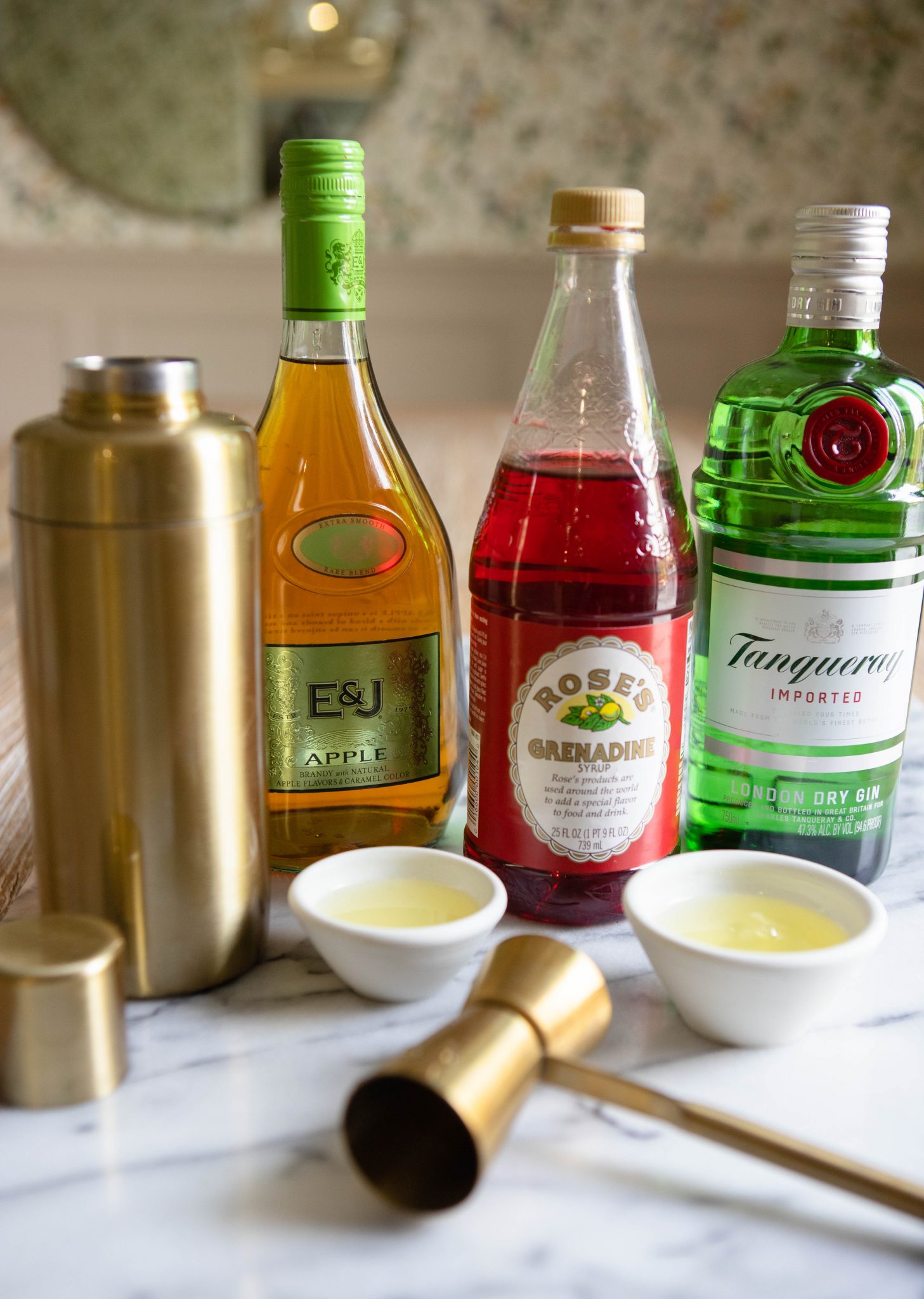 How to make
Grab a cocktail shaker with strainer, and add some ice. Pour in your ingredients one by one, and shake vigorously, for at least ½ minute. You'll want to shake this cocktail longer than you would a normal drink, as to incorporate the egg white and achieve a nice foam. When your cocktail is nicely shaken, strain it into a pretty glass that will show off the color and foam.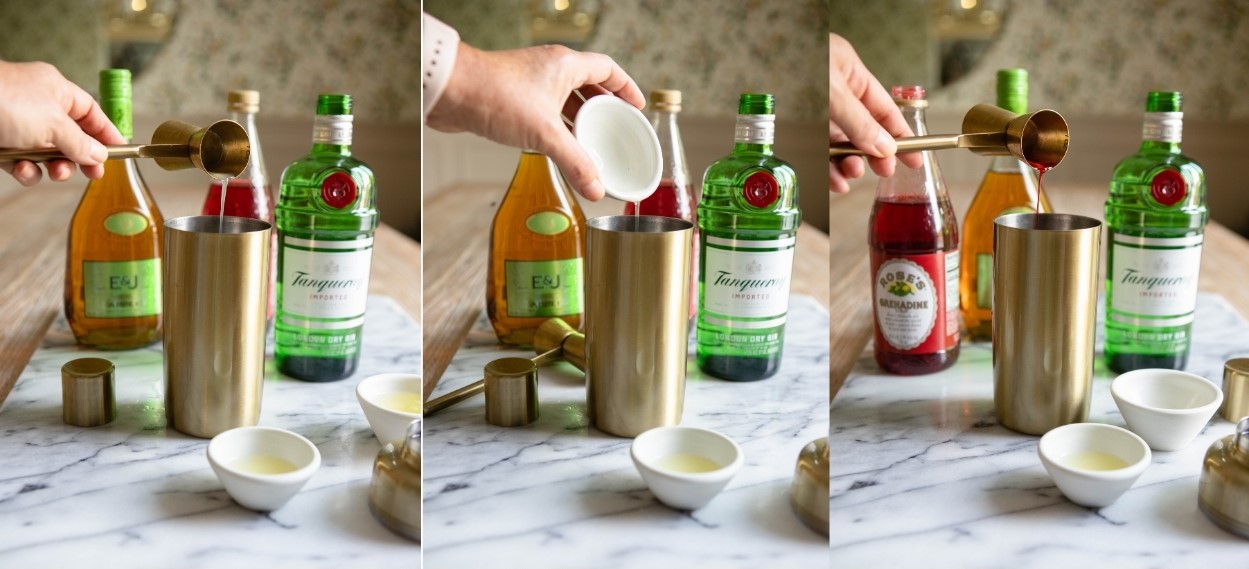 Traditionally a pink lady is served in a coupe or martini glass, but it would also work in a beautifully cut low ball glass.
If you wish, you can garnish the drink with a maraschino cherry or lemon peel.
These ratios are enough to make 1 cocktail, so obviously double the amounts if you're also making one for a friend.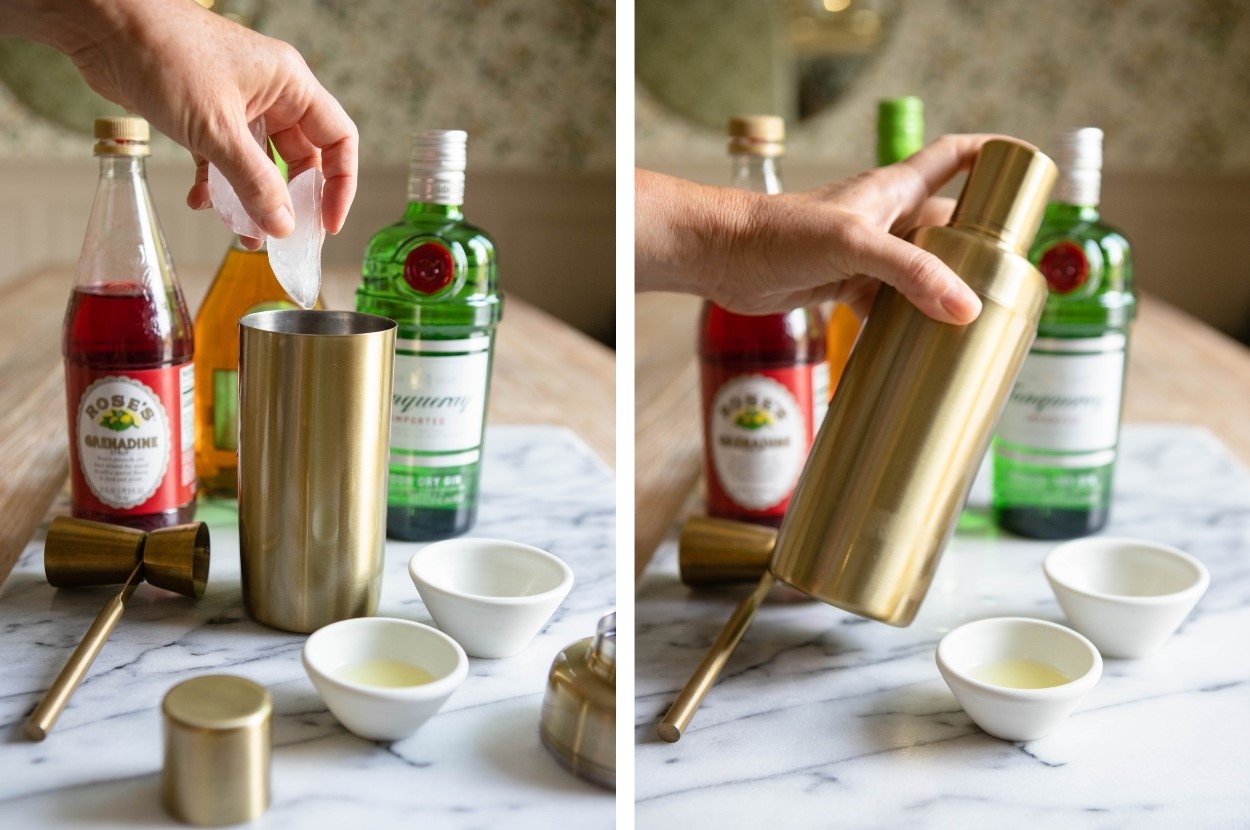 Do you Need to Use the Egg White?
The egg white adds no real flavor to the cocktail, so if you skip it, the drink will taste the same. However, you will definitely miss out on that pretty, silky foam top, which is part of the fun.
While there is always a bit of a risk when consuming raw eggs, it is generally considered safe to add raw egg whites to cocktails. Ask Adam explains, "The risks of consuming egg whites in cocktails are extremely minimal. That's because current food safety regulations require most chickens to be vaccinated against salmonella."
Furthermore, salmonella is typically found in the yolk or the shell. That's why if you're planning to consume raw egg whites, it's not a bad idea to wash the outside of your egg before cracking.
If you're still a little concerned about the egg white, or if you're vegan, you can substitute chickpea water. This is just the liquid found in canned chickpeas. You won't achieve quite the same type of silky foam as you would with an egg white, but it will be similar.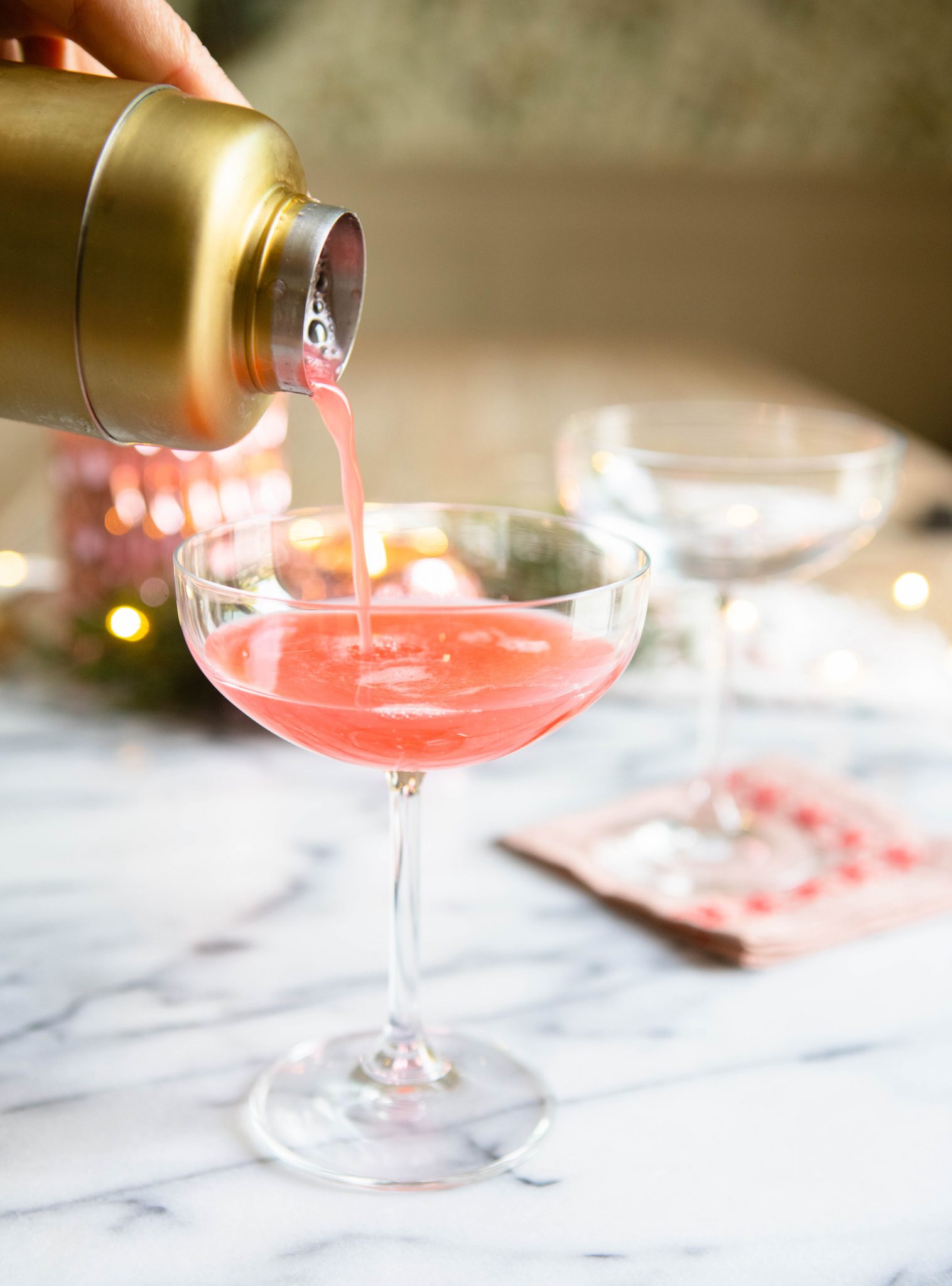 What If you don't have apple brandy?
Vintage pink lady recipes always call for apple brandy (often called Apple Jack). The apple brandy lends fruit-forward depth that complements the gin's botanicals and creates a double-spirit base. While I found several modern recipes that exclude it, I recommend keeping it in the recipe. When I omitted it from a batch, the cocktail tasted just a little less unique, and surprisingly sweeter.
Apple brandy is an affordable spirit, running about $10, and can be found at any liquor or grocery store. Even Target carries it!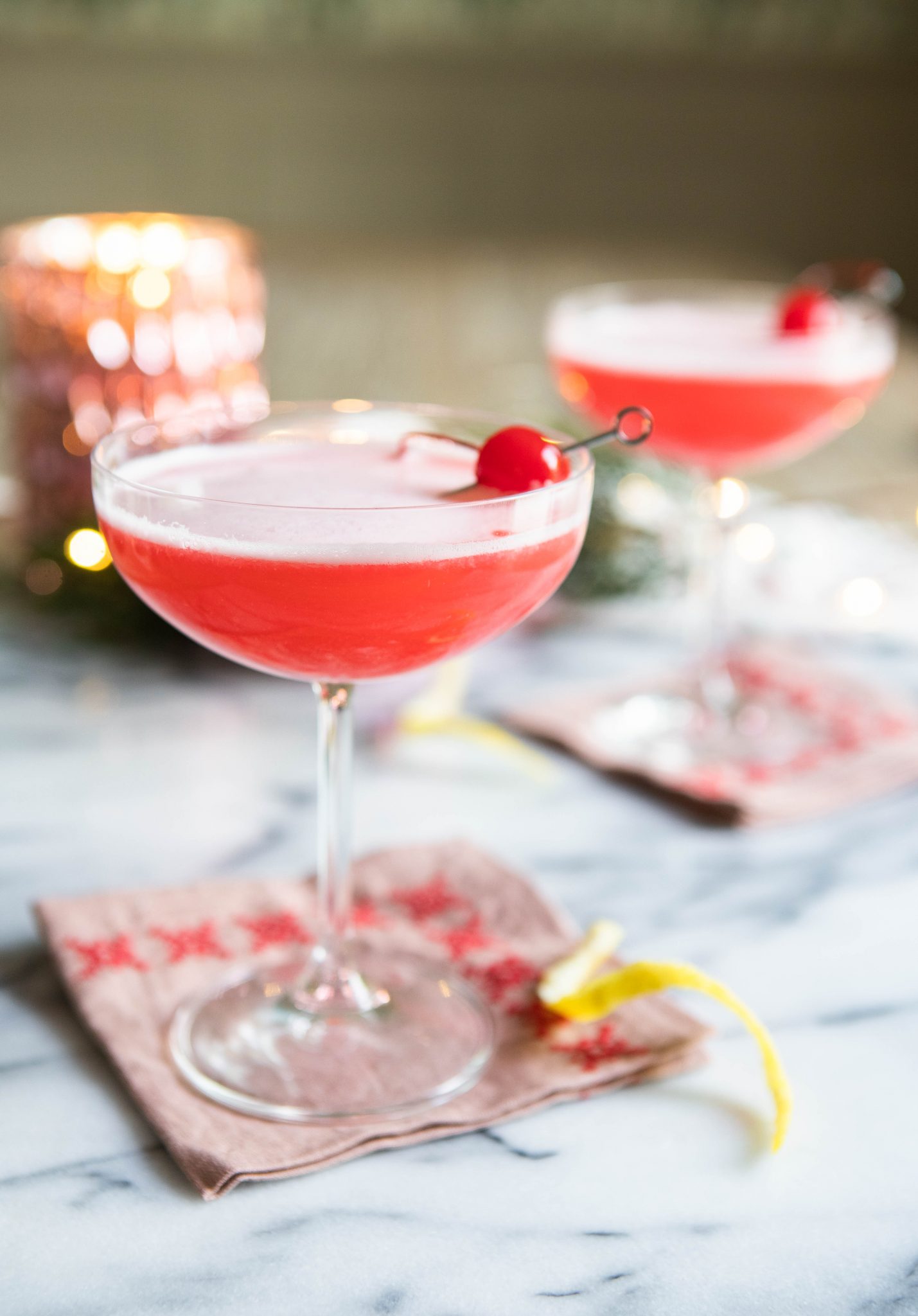 What does the Pink Lady Cocktail Taste Like?
When I first read the ingredients of this drink, I expected it to taste very sweet, much like a Cosmo. But I was so pleasantly surprised that the herbal notes of the gin stood out nicely against the grenadine. The fresh squeezed lemon juice helps to mellow out sweetness you would typically get from the grenadine, and the apple brandy adds a bit of warm depth.
Overall, this drink is refreshingly earthy with just a bit of tartness. I should mention that you can add more or less lemon juice to adjust the sourness of the drink.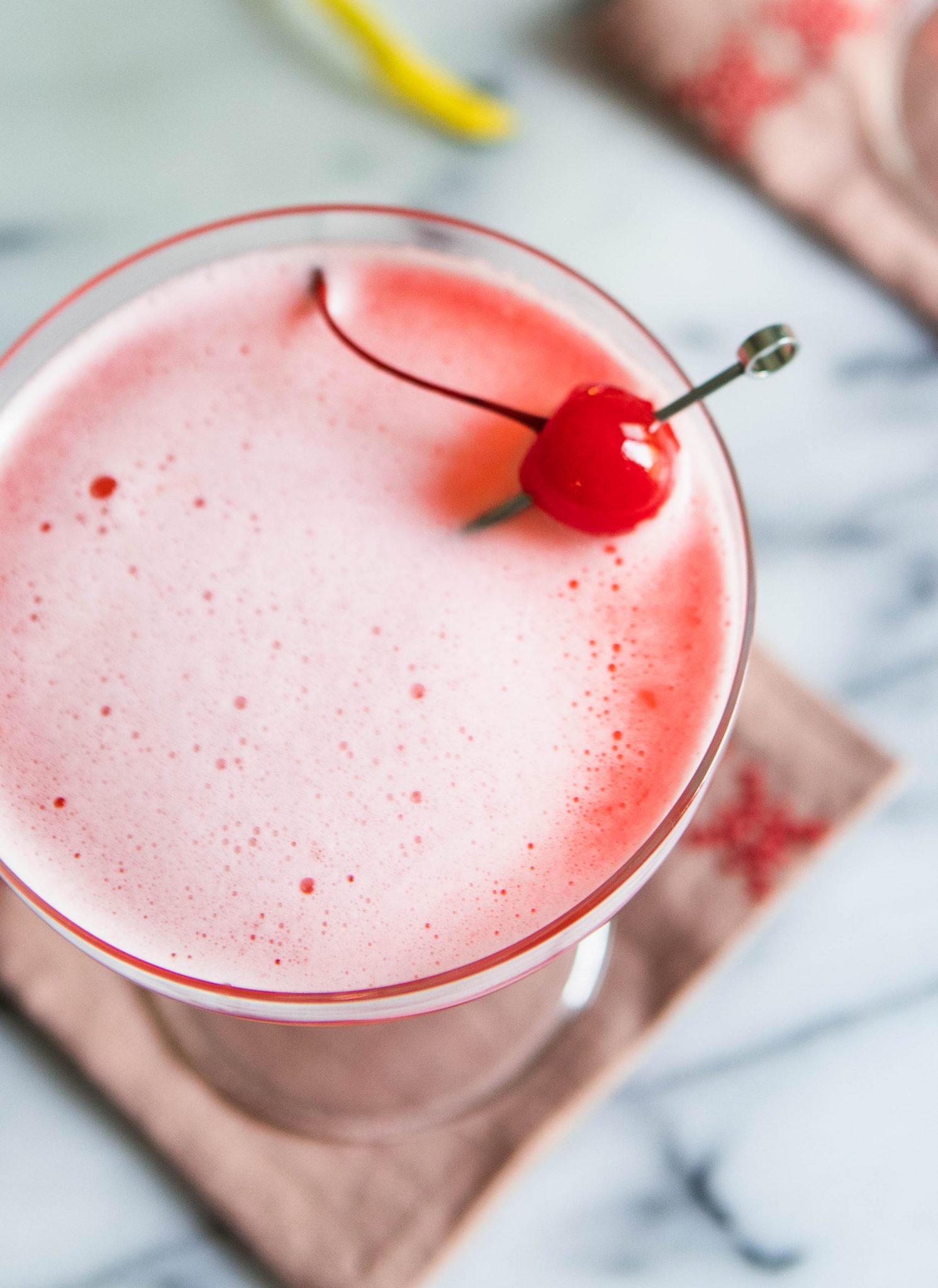 Since this is a double spirits cocktail, and it tastes so mellow, be careful when consuming. They go down real smooth haha, so sip slowly!
I hope you enjoy this fun cocktail, perfect for the holidays. Please let me know if you give it a try!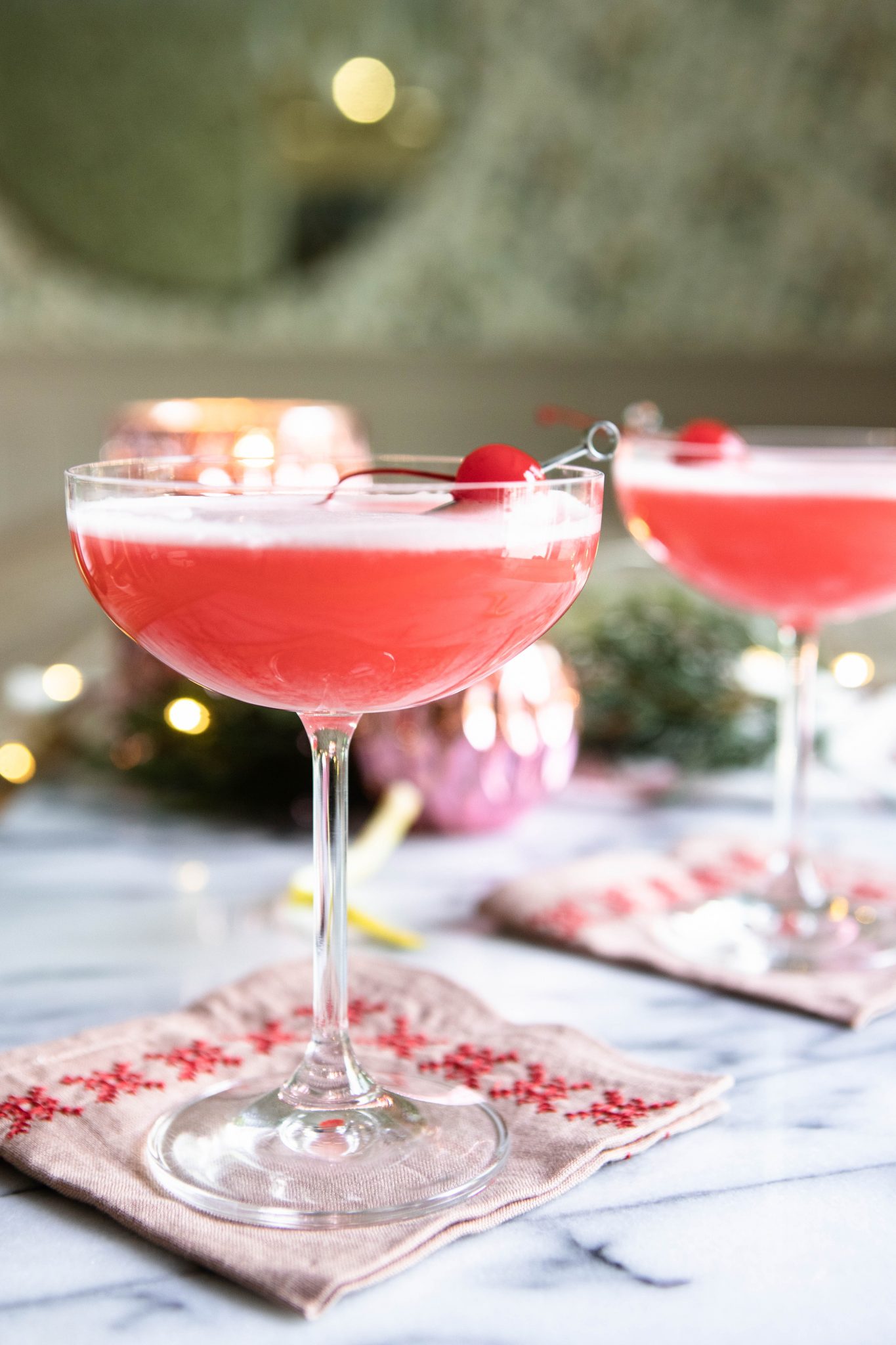 pink lady cocktail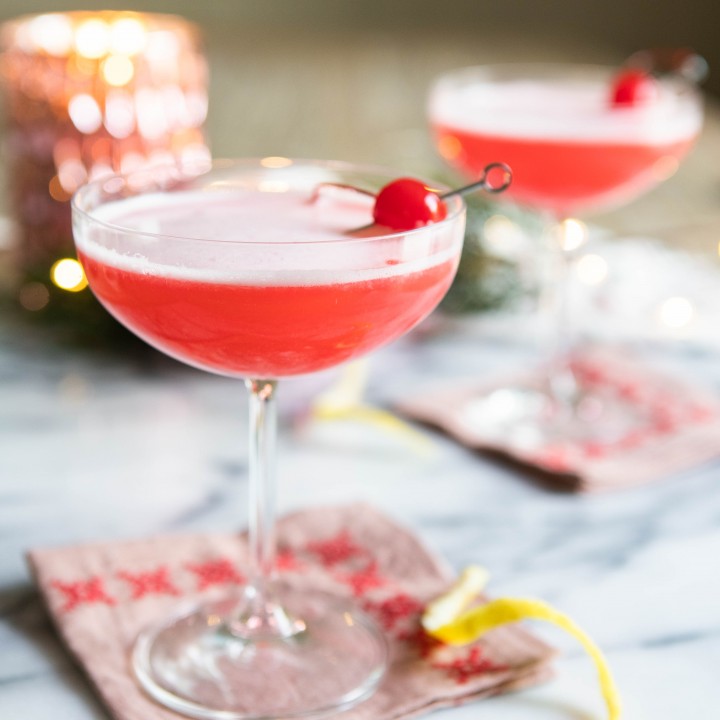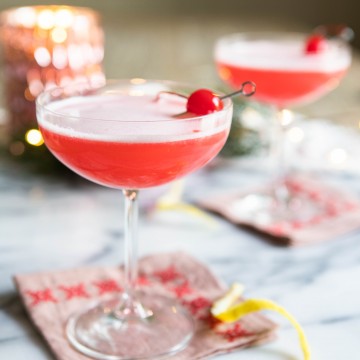 Pink Lady Cocktail
This pink lady cocktail is a classic vintage drink with a refreshing and sophisticated flavor that is not at all sweet. The addition of an egg white creates a fluffy white foam top, making this cocktail both beautiful and delicious.
Print
Pin
Rate
Equipment
Cocktail Shaker with Strainer

Shot glass
Ingredients
1.5

ounce

Dry Gin

.5

ounce

Apple Brandy

.25

ounce

Grenadine

.25

ounce

Fresh lemon juice

1

egg white

Ice
Instructions
Add ice and all ingredients to a cocktail shaker. Cover and shake vigorously for 30-60 seconds. Strain into a cocktail glass such as a coupe, martini glass or low ball.
Notes
If you want a vegan replacement for the egg white, use the same amount of chickpea water, found in a can of chickpeas. 
More Cocktail Recipes: