I know it's a couple of weeks late, but better late than never I always say 😉 I figured I'd still share this series since you all seem to really enjoy it. In fact the same post for 2018 was my most read post of the year! 2019 was a bit of a crazy year for us. We bought and sold a house, moved, had a child enter high school and join a sports team, and all of the regular life stuff that gets thrown at modern families nowadays. But despite the craziness, we still had a great year of growth and I'd love to share with you some of best things that worked for me and/or our family.
I finally had Lasik surgery! My optometrist for years had been trying to convince me to go in for Lasik corrective eye surgery, but I was both scared of the procedure and hesitant to spend such a large amount on something that wasn't totally necessary. In December of 2018, I finally faced my fears, and used Care Credit to get 0% financing for 2 years. The results didn't really take effect though until a couple months into 2019. I personally did not experience immediate results where I woke up and could instantly see 20/20. Perhaps it was due to my age or my extremely poor eyesight to begin with (my RX was -6.0), but things were a bit out of focus for a couple of months. It took time for my eyes and brain to adjust, but adjust they finally did, and I can now see perfectly!Now I wish I hadn't waited so long. For those who aren't super clear how it works, the younger you are when you have the procedure, the longer you will be able to live with the great results and go glasses free. For most people, our eyesight naturally starts to digress as we near 50, and so the Lasik results will lose its effectiveness no matter what, and I will eventually have to go back to glasses. Because I had it done when I was 42, I'll get 5-7 years glasses free, whereas if I had done it sooner, I would have had more time. So if you're reading this and are on the fence, know that once you do get it done, you will definitely wonder why you waited so long! It has truly been life changing!
Purchasing the Breville Smart Oven/Air Fryer. The best high-end purchase I made in 2019 was my smart oven. I originally purchased this particular model because the reviews for the air fryer were so great. But of course the air fryer is the function I use the least ha! We use the smart oven DAILY to toast, roast and bake. I love it because it preheats even the highest temperatures in less than 5 minutes – in fact it's often preheated before I have my dish totally prepped! And the cooking time feels to be at least 10-20% quicker thanks to it being convection. It was definitely a splurge, but I have gotten so much use out of it just in the past 6 months that I don't feel the least bit guilty. Watch out for it to go on sale during Prime day, as it is likely to be about $70 cheaper.
Social media flexibility with Taylor. As I shared in last year's post, we kept Taylor off of social media for all of middle school. Then during the summer before she entered 9th grade, we allowed her to get Instagram and Tik Tok. We set clear rules and expectations, and about 12 weeks later, we took both away ha! TikTok videos went from being funny choreographed dance videos, to lip syncing to songs and tracks with a lot of cuss words and we just weren't down with that. Nothing outrageous but they just weren't in line with our family values.
She's a teenager and she and some of her friends read this blog, so I'm not going to get too much into it all out of respect for her, but I will say Taylor is a great kid. Great student and good grades, athlete, volunteer at church, good sister, fun & loving daughter. But she's still a kid and even the best kids have questionable judgement from time to time. So we took it away and she lost Instagram for 3 months and she still does not have TikTok back (I don't know that we'll let her have it back either, it's really just the worst isn't it?!?). Anyhow, I'm so glad we waited and did not let her have social media during middle school, and I feel good about our approach to it now.
By the way, I used the word flexible here because our philosophy with parenting in general is to set general rules and expectations that we are willing to adjust when presented with new information. We let her have some social media, expectations were not met, so we took it away. A few months later, after some character building on her part, we let her have it back partially. I don't want our kids to feel like we always hold their mistakes over their heads and so I'm always willing to flex and bend if they are willing to learn and grow.
Weekly meal prep. I want to share a whole post about how I started meal prepping back in August of last year, but I think it may wind up being 5000 words long I have so much to say haha! But all I'll say now is that I am so thankful the weeks we have meals prepped for Art and I. I just do breakfast and lunch for 4 days of the week, but it is all I need to stay on track with eating well-balanced meals and saving my sanity each day. And no more clean-up from dirtying the kitchen each day at lunch is so wonderful!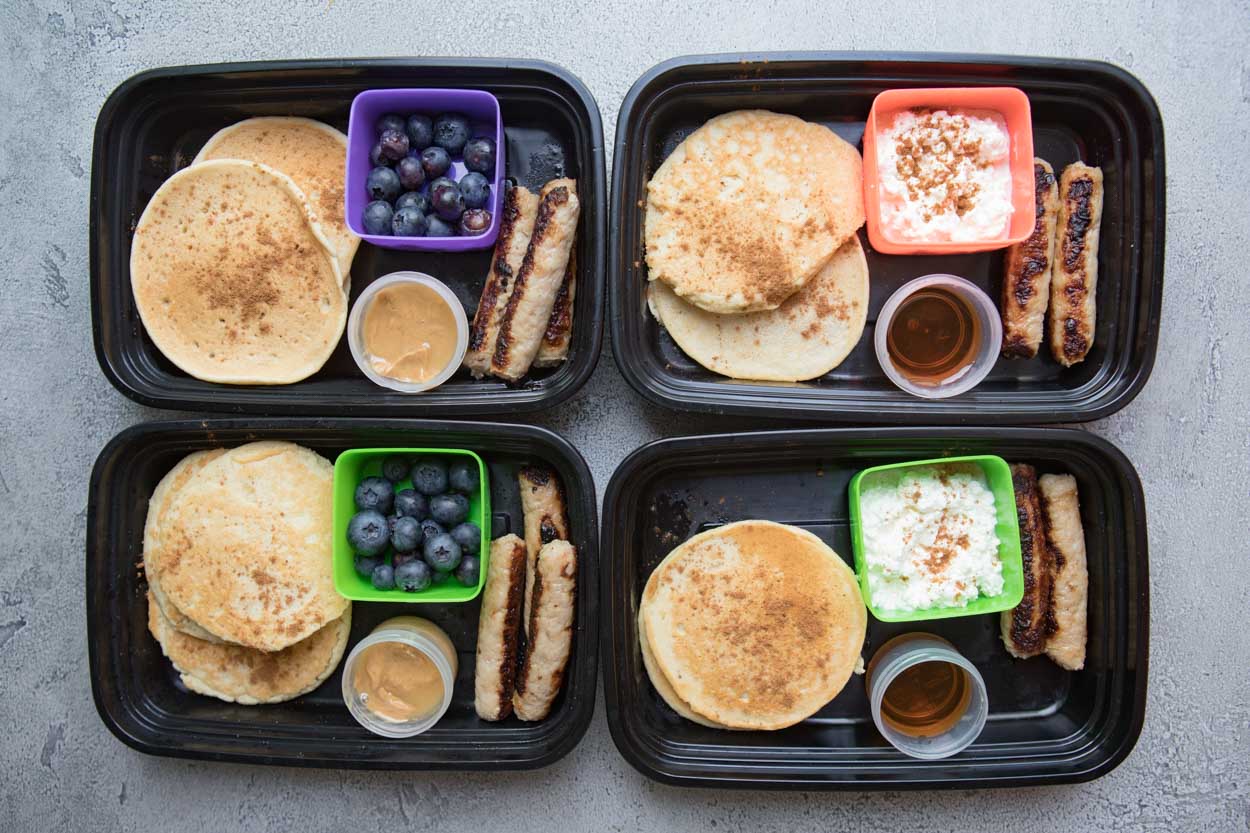 Hiring help. Over a year ago I was having dinner with a friend who is also a successful business owner. I was drowning in work and anxiety, and so I asked her how she did it all. Run a successful business, take care of the kids, take care of the house. Her simple reply was "I don't do it all, I have help!"
As luck would have it, the wonderful woman who was helping her in the afternoons, was looking to pick up more hours, but in the morning So in January of 2019 we hired her to help me out at 3-4 hours a day, 2-3 days a week, and it has been life changing. I work from home and my work day ends by 1:40 when I pick up my youngest, and Art owns his own business so he works a lot. I was struggling to get my work done as well as all the general household stuff and it always felt like we were getting further and further behind. She has changed our lives for the better and I am so thankful for her. She helps me prep some meals, helps with laundry and errands that we need done.
I have shared this with you all on Instagram before, but I just wanted to reiterate here how important and meaningful her help is. I could not have made the strides in my business had I not had extra help at home. And I don't want to give the illusion that I just magically do all this on my own. There is absolutely no way I could be prepping meals for the week, running a successful Beautycounter business and growing this blog, in addition to my very important duties as a mom and wife, without the extra help. So each morning I wake up, I thank God for my ability to work from home, and I thank Him for Selene.
2B Mindset. For about a year my wedding rings stopped fitting, and so did a lot of my pants. It wasn't the end of the world or my biggest problem by any means, but it was a bit annoying. After my friend Jessica experienced a lot of success with the program, I gave it a try. On the surface it appeared balanced and sane, and I have been pleasantly surprised that it is! No cutting out food groups and no deprivation. Just enough structure to give me some guidelines, but plenty of flexibility to enjoy the foods that bring me joy.
The entire premise of the program is water first (before eating any meal), and veggies most. There is absolutely no weighing food or counting calories. The guidelines for portions is to take a standard dinner plate and divide it up into different food groups. For breakfast I get myself going by having a 50% carbs & 50% protein, with healthy fats serving as an "accessory." Lunch is 50% veggies (or more!), 25% protein and 25% carbs. Afternoon snack looks similar but on a smaller scale. And them dinner is just veggies and protein, and we skip the carbs.
I've been able to fit back into my rings and my pants, and for the most part maintain the weight fairly easily.
This program is absolutely not for everyone, and I don't endorse it for everyone, but for me it has worked and feels very sane and healthy.
Red Week. Marketed as the world's largest timeshare marketplace, it's basically like VRBO but for timeshares. While we would never buy a timeshare, they are great to stay in. The rooms are usually all spacious suites, and facilities are well maintained and stocked with extra amenities. As a family of 5 you soon find out that hotels are really only made for families of 4. For years we got by with having Hayden sleep on hotel floors, but it really doesn't work now that the kids are all getting so big. So we either have to get 2 rooms (expensive!), or find a suite, which is also expensive.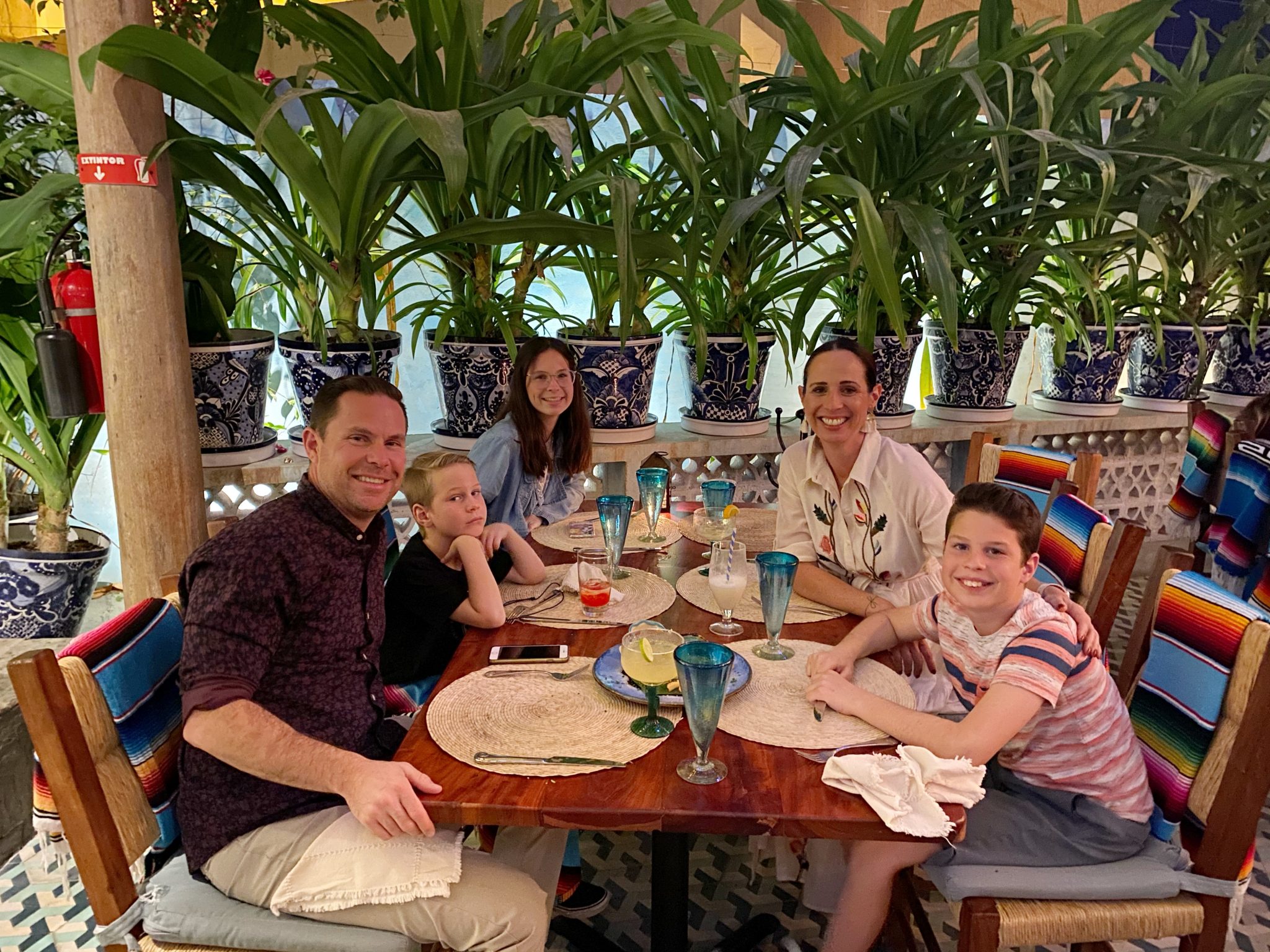 A friend introduced us to Red Week and while we've only booked one trip, we were very happy with the process and options out there. It's $18 for the year to join and you just search for your destination and all the available timeshares come up. The owners list their dates and price, and you can make an offer to stay for part of the available dates (that's what we did), or you can make an offer for a lower amount. I was pretty impressed with the properties they had available and the booking process was easy. We were really impressed and happy with the resort we booked on our recent Cabo trip.
50/50 regular coffee and Swiss water method decaf. I have actually been drinking half caf for awhile now, but when I recently posted about it I got a lot of questions so I figured I'd put it in writing here :). In an attempt to ease my caffeine use, which was triggering a lot of acid reflux for me, I started drinking half caf, but making sure the decaf was Swiss Water Method decaf. SWM is a process where the beans are rinsed with water till the caffeine is extracted, whereas conventional extraction is done with harsh chemicals. SWM is also smoother and less acidic, and truly decaffeinated. Most other decaffeinated coffees still have about 7%-9% caffeine.
Many brands and stores now make and carry Swiss water method decaf; you just have to look around and read the labels. My favorite is the Peet's Mocca Java, but Whole Foods sells several brands that are great too! I may even give this highly rated brand on Amazon a try.
New Reebok workout shoes. I was ready to switch out of Nike MetCons for various reasons, and after doing some research I discovered the highly rated Reebok CrossFit Nano. They are really flat and stable for doing HIIT type workouts, and feel great to walk in. I wouldn't recommend them for running more than a mile, but they even get the job done for short jaunts. And overall they are less than the Nike MetCons, with some colors under $8-$90. I think I may get this black pair for $87.
And I will end this post here just under the 2000 word mark haha! As you can see this list was shorter than last year's, but I wanted to spend more time talking about things that had the biggest impact on our lives. I hope you enjoyed this year's list and please let me know if you've got questions!