While the humdrum of life each day can often feel quite insignificant and repetitive, I have found that looking back at the sum of those days on a large scale can yield quite impressive results. Reflecting on 2018 was no exception, and while the year had its fair share of challenges and ups and downs, there are quite a lot of things that *worked* for me and my family. Some things are really quite silly, such as adding a pan scraper to my repertoire of kitchen gadgets, and others, like pulling our kids from youth sports, still feel like a pretty big deal. Read on to find out the top 18 simple life changes that made a big impact on me (for the better) in 2018.
1. I learned the *right* way to swallow pills, which is by tilting your chin towards your chest as you swallow, and it has been life changing since I take 8 horse sized supplements each day. This method is full proof and has led to no more side ways pills being lodged in my esophagus mishaps. A simple change that has a huge impact for me!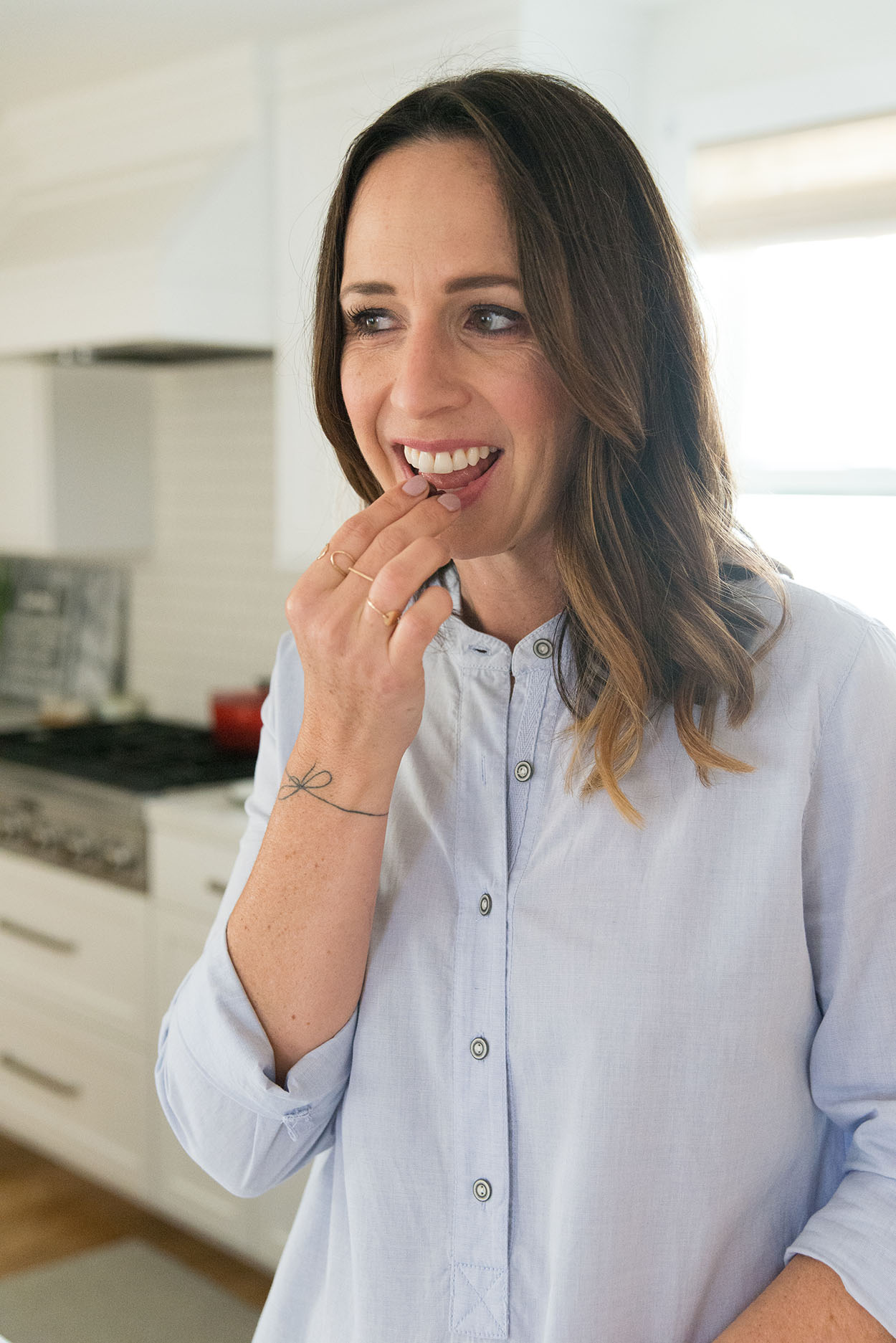 2. As I mentioned above, I purchased this silly little pan scraper by Progressive and it has totally upped my dish washing game. You know how scrambled eggs can leave that weird thin coating on your pan, no matter how well seasoned your cast iron skillet is? This little gadget cuts through all that with ease, and does just as good of a job tackling other stuck on gunk that cooking can leave behind. Best few bucks I spent all year, and my husband agrees!
3. Discovering these pure citrus oils was one of those heaven sent aha! moments. Finding a product that meant I could effortlessly add the distinct lemon flavor that comes from zest, without having to zest a lemon and risk scraping my knuckles or wasting a lemon because I forgot to cut it up and use it right away, after zesting away it's protective layer, was a definite gift!
4. Reading the Daily Walk Bible was a much better experience than using the chronological Bible I had used the previous year. The daily reads are in much more manageable chunks, and each day starts out with an explainer of the text you're about to read, as well as critical details of who wrote the book, when, and historical context. Total game changer and allowed me to easily get through the entire New Testament and half way through the Old Testament for a second time in 2018.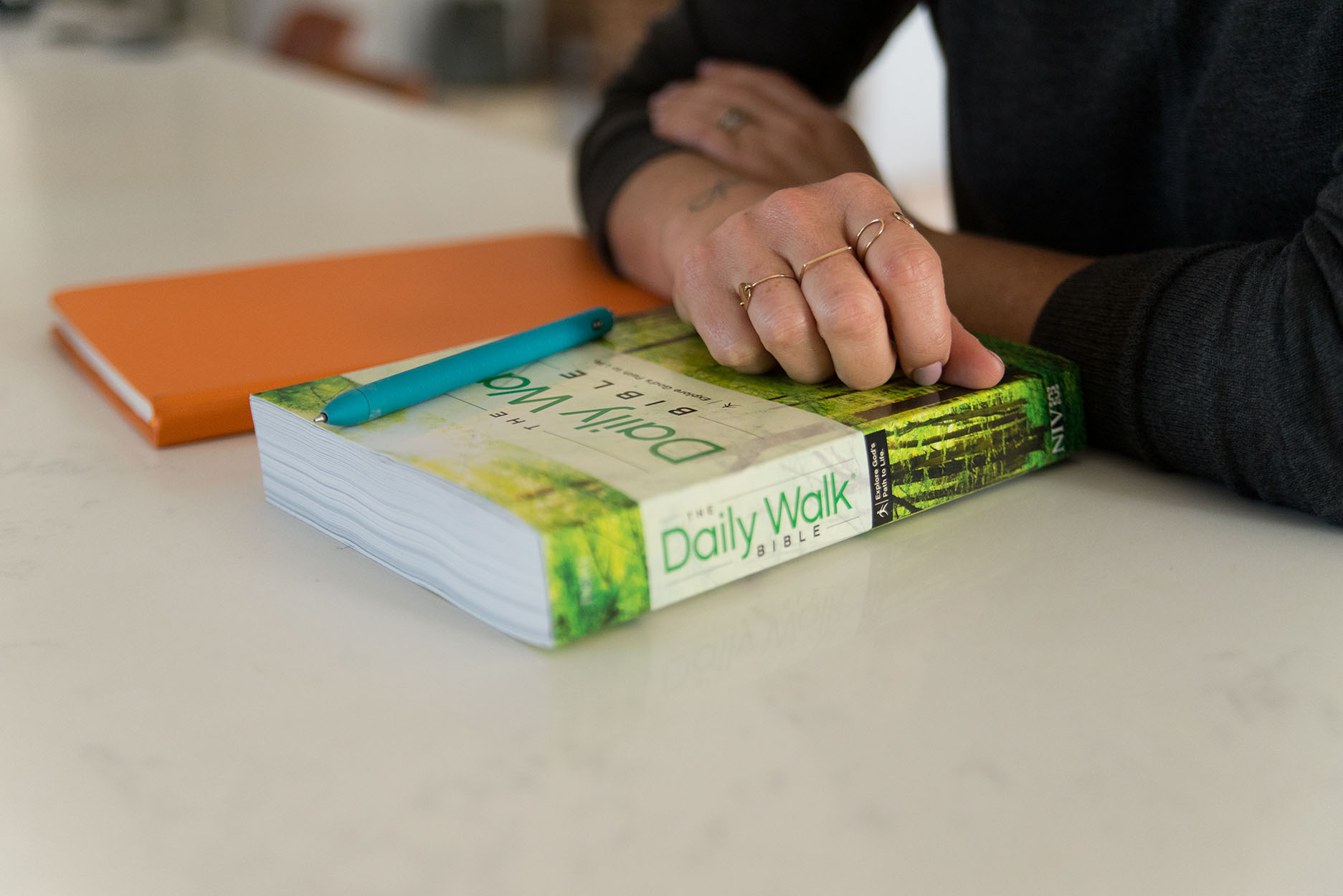 5. Pulling our kids *for the most part* from organized sports. Half way through the year we opted out of signing the kids up for the big sports time sucks; baseball for both boys and volleyball for Taylor. Syd did play flag football in the Fall, however the commitment involved a single 1 hour practice each week and a 45 minute game. Compared to the 8+ hours a week commitment for baseball, it was a walk in the park. That meant our kindergartner was involved with no other activity beyond going to school and being a kid, and my older 2 stuck with piano and their school work (Taylor is also in a Girl Scout troop which meets once a month). Our Fall and Winter have been incredibly low-key and relaxed, allowing us to spend more time together, but I can see that the boys could use more physical activity just to expend their energy, so we're looking into jiu-jitsu in the Spring. Overall we have nothing against athletics, we were just tired of the hyper-competitive nature in our area, which leads to huge time and cost commitments. I could probably write an entire post about this but that's all I'll say for now.
6. Reading a paper book before bedtime for a better nights sleep. It's funny, after I wrote this sleep post, I decided not to necessarily restrict phone usage for a certain amount of time before bed, but instead always make sure to add in a paper reading session before I go to bed, so that paper was the last thing I looked at before bed, rather than a screen, and you know what? It helped! Making sure I spend at least 10-15 minutes reading a physical book before I turn out the light, and then NOT looking at my phone again has totally helped me sleep better. I'm sure some who are more sensitive to the light from our devices need to be more mindful of cutting off screen use much longer before bed, but I personally have found that as long as I work in a paper reading session before bed, I am okay with some screen use closer to bedtime.
7. Going *mostly* caffeine free. This was a move I made later in the year, but so far it's been great and has helped alleviate the terrible acid reflux I was experiencing immediately following coffee consumption. Because I love the taste of warm coffee in the morning so much, I just switched to a Swiss Water method decaf, which is 99.9% caffeine free. I went caffeine free cold turkey for a few weeks, but because Art and I share a coffee pot in the morning, I have gone back to adding in a scoop of caffeinated coffee to the pot just so he gets a little kick, and I'm still feeling fine.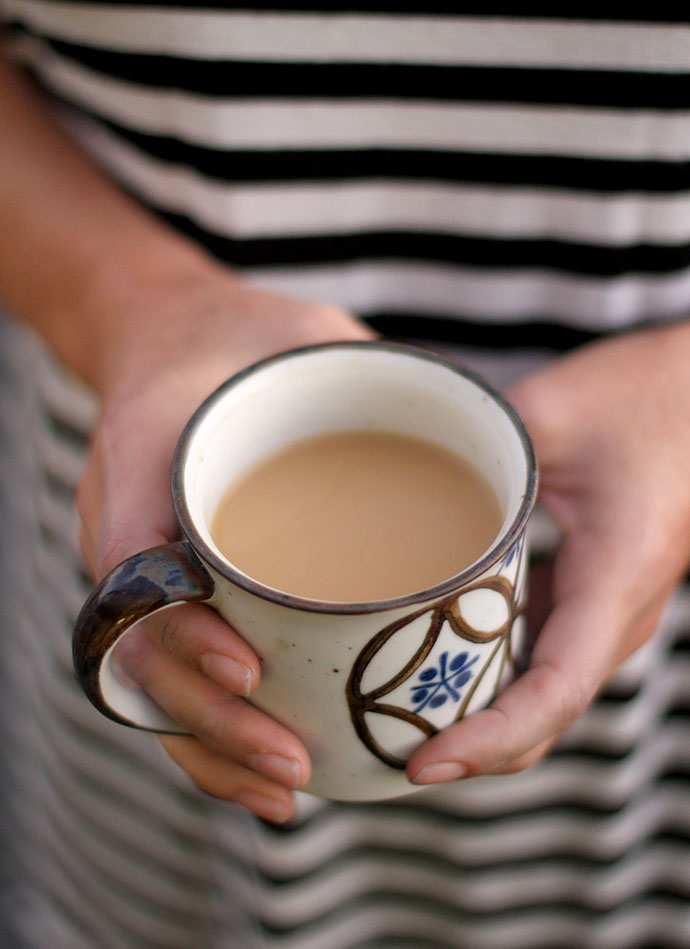 8. Adding Taurine & Magnesium to my daily supplement protocol to help with symptoms associated with PMS. Here's more info about how and why this supplement combination can help. This is such an easy change that can have a big impact, at least one week a month!
9. Switching to Diamond brand kosher salt after using Morton's for 20 years. I first read about Diamond salt in Salt, Fat, Acid, Heat, and while she gets into the differences in brands a bit, this article on Food 52 was a bit more thorough. "In each pinch of Diamond Crystal, there's more space between the grains of salt (because the crystals don't sit as snug against each other) which makes it lighter and less salty than Morton's (and fine sea salt or table salt) and therefore more forgiving in the kitchen."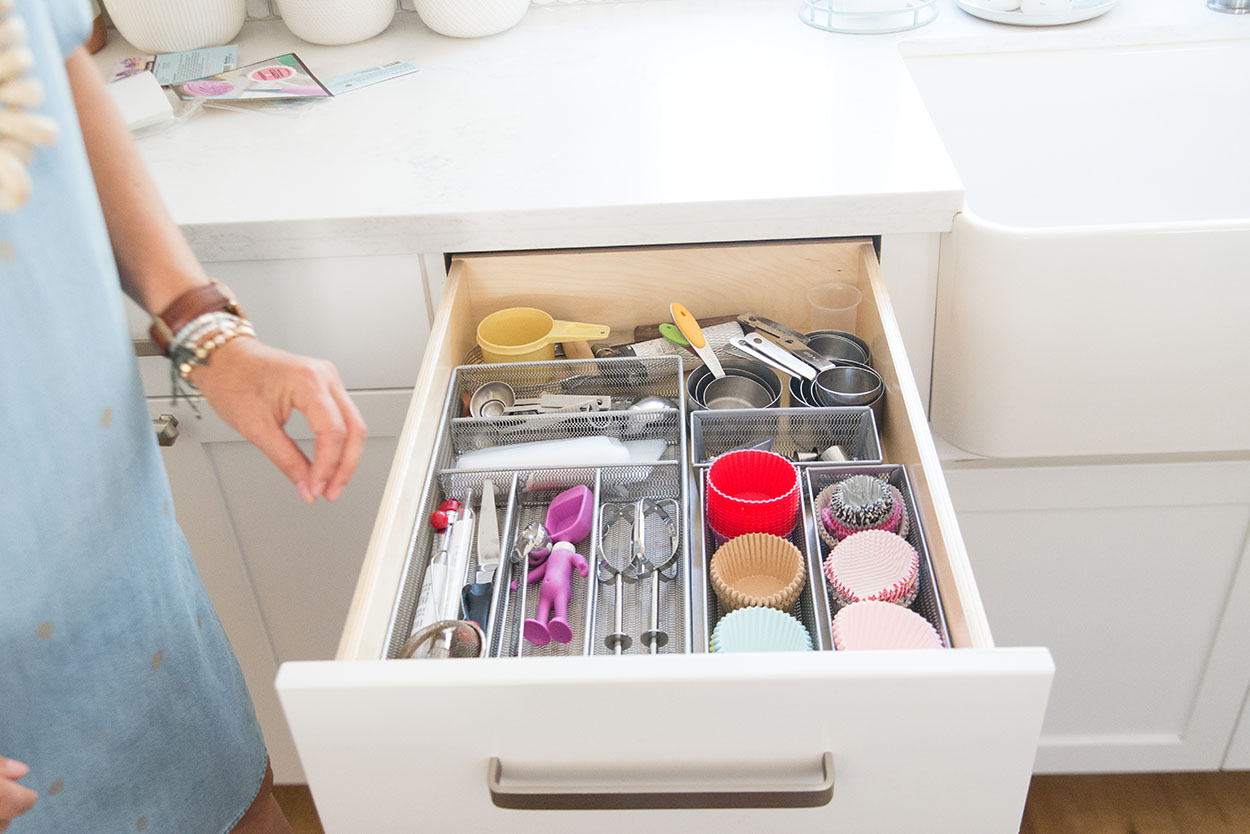 10. My kitchen reorganization, which I still need to write about, was life changing (in the kitchen), and after 6 months I've yet to revert to my unorganized ways and absolutely love how I've arranged my spices and teas laying down for easy recognition. I also love the "baking" drawer I set aside that contains all measuring utensils, whisks, piping bags, baking cups and anything else commonly associated with baking. The overhaul took several days but it was well worth it.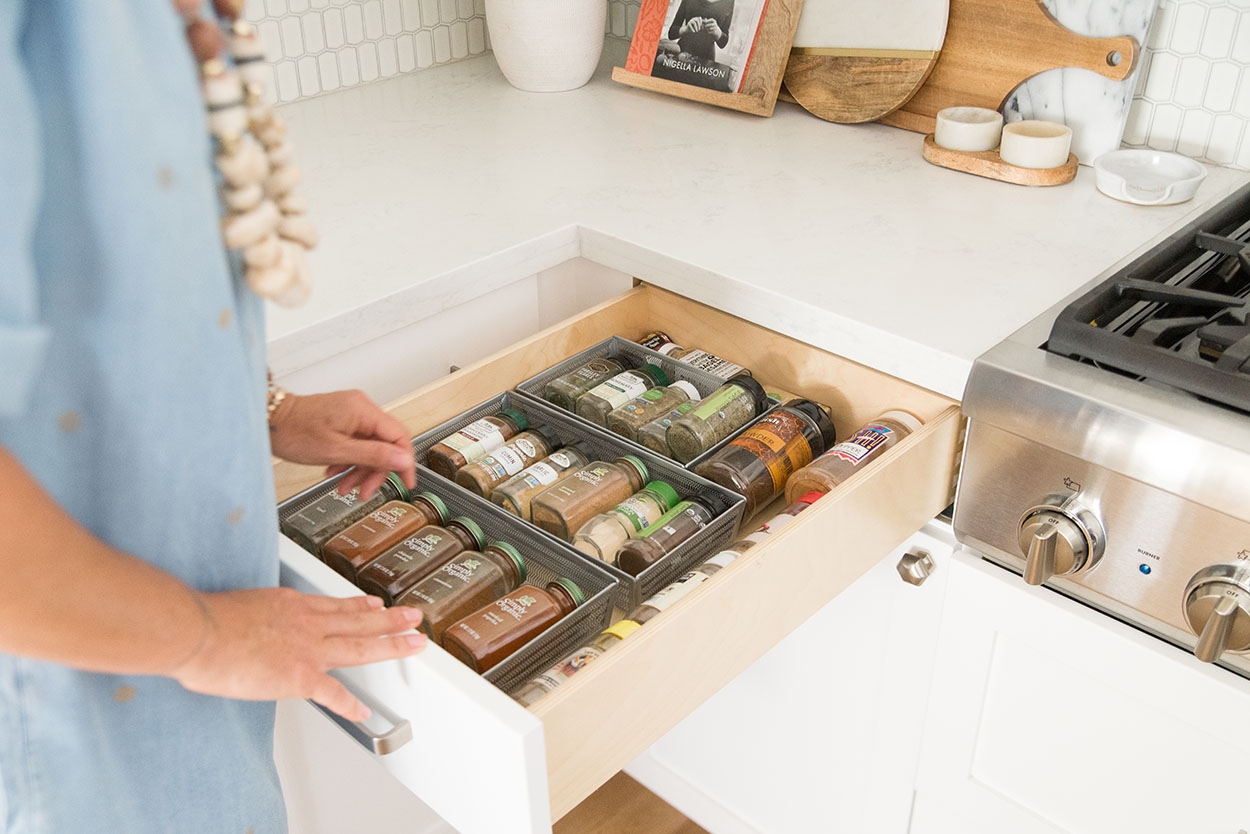 11. Finally purchasing an olive oil dispenser has led to me wasting less olive oil and quicker prep times, it makes me wonder why it took me so long to buy one! I've timed out how many swirls equals a tablespoon and the smaller pours, versus the glunk glunk glunk motion that typically emits from a wide mouth olive oil bottle, means more accurate distribution. I bought this cute and cheap gold one from World Market and have really enjoyed it.
12. Continuing to say "no" to social media for our teen daughter. It eventually got easier and she eventually stopped asking, but it was rough for a few months there and several times I had to phone a friend, asking for her help to keep me strong. At this point we'll most likely allow her to get it in high school, but at this rate, perhaps we can keep her off until she's a grown adult haha 😉
13. Purchasing this uniform pastry pin (I recommend starting with ⅛″ versus ¼″) has made my pie and cookie crusts prettier and better!
14. These precut parchment sheets are amazing and eliminate inaccurately (and quite ugly) cut parchment paper every time 😉
15. Why didn't I get a Thermapen MK4 pen sooner??? I learned of ThermaWorks and their Thermapen at Tastemaker Conference, and quickly returned home to order one of my own. America's Test Kitchen rates it the #1 thermometer for accuracy and speed (it reads in 2 seconds) and I've used it almost everyday since I received it, to test everything from roast chickens to dough temps, and continue to be impressed at how much it has improved my cooking.
16. Our Dash mini waffle maker is another fun yet useful kitchen gadget we've used every weekend since we purchased it. It works surprisingly well for a $10 appliance, and so far after over 9 months of use, we continue to be impressed at how accurately it cooks waffles (never under or over cooked), and that the waffles have never once stuck.
17. Schmidt's Deodorant hasn't failed me in over a year now. Since going the more natural, aluminum-free route almost 5 years ago, I've had to continuously rotate out natural deodorants every few months due to eventual skin irritation (mostly caused by the baking soda), or because they just stopped working. I've tried at least a dozen different deodorants, and this is the only one that hasn't irritated my skin and still seems to be getting the job done after using it for over a year.
18. Dr. Bonner's Shaving Gel continues to save my legs beautifully ever since Beautycounter stopped making their shaving cream. Affordable, clean ingredients and gets the job done without irritation.
And that my friends, is every product and simple life change I discovered and/or implemented in 2018, that made life just a bit better. What are some things you found last year that improved your life? I'd love to know 🙂