I've been working on completing Hayden's nursery, and one thing every little kid's room needs is a little chair. I actually quite adore little chairs and we have about 8 of them in different shapes and sizes all about the house.  I was going to buy him a new one, but instead decided to give one we already had new life with a dip dyed leg treatment.  My inspiration below.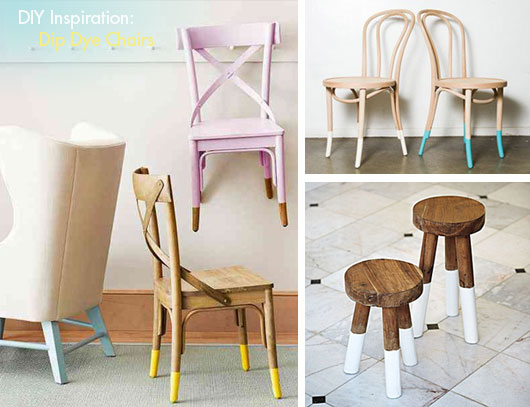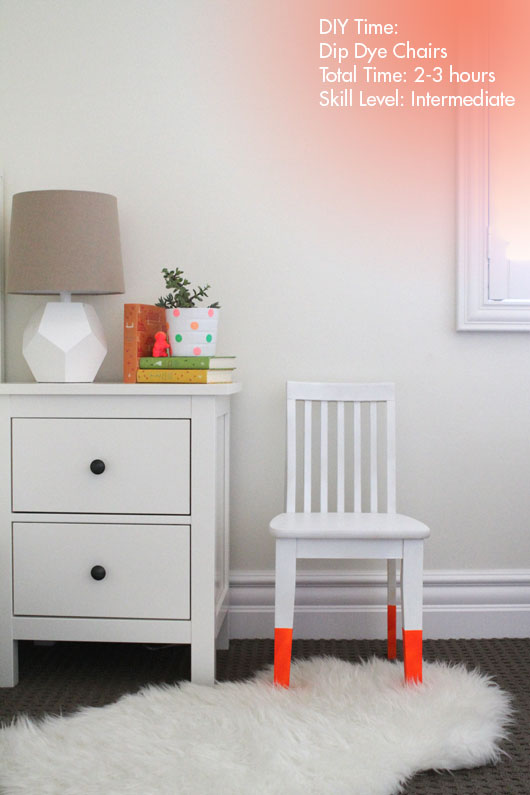 Because Hayden's room is primarily white with some bright pops of color, and some even brighter neon pops here and there, I decided to refurbish a simple pastel yellow chair we had that previously sat in Taylor's room, and give it just a hint of an orange neon leg.  For this project, you'll need paint or spray paint in which ever colors you like, as well as some primer; here I used white and neon orange. You'll also need some painter's tape, a ruler and some painter's paper.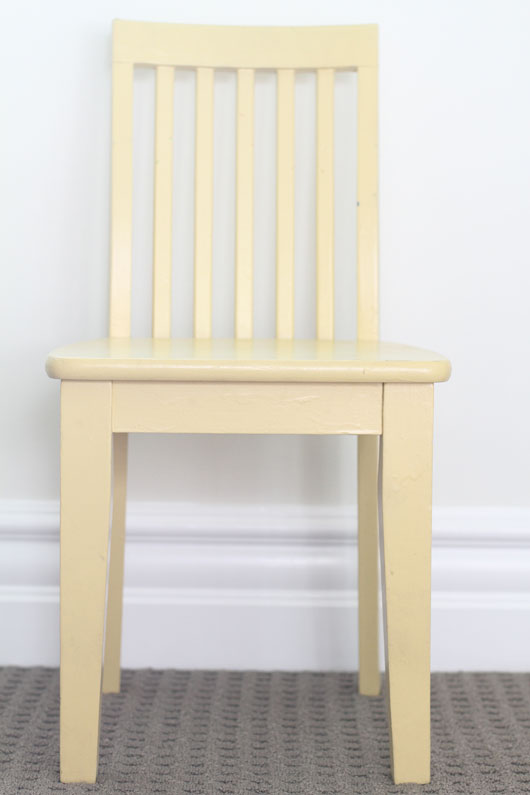 This is the chair before I added a coat of primer and white spray paint.  It was cute in the yellow, but didn't quite work in his room.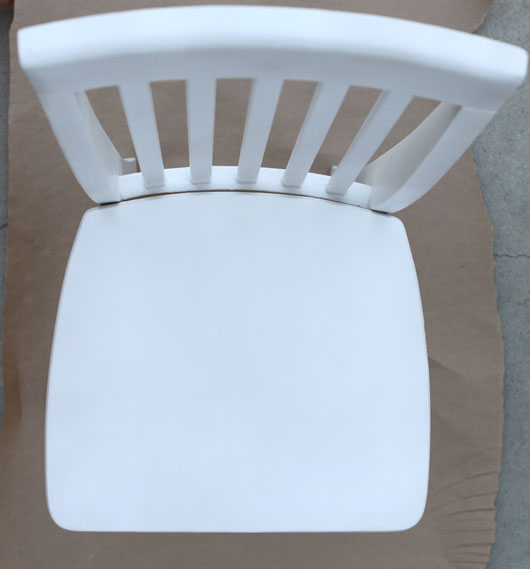 Once the white coat of paint had dried completely, I taped off each leg (I went 6 inches up), making sure to add plenty of paper to block off the spray from the paint can.  When you're taped off, simple spray your legs and let dry completely.  Remove your paint and paper and there you have it, a simple dip dyed chair leg that adds an updated twist to any room.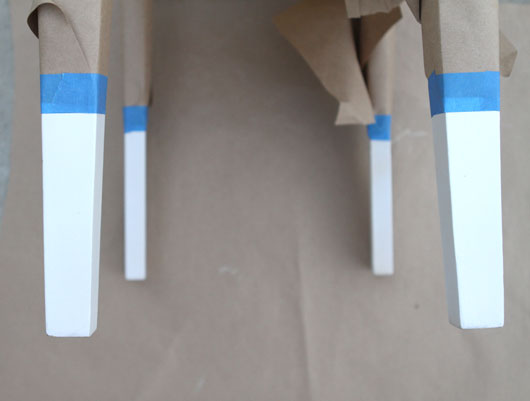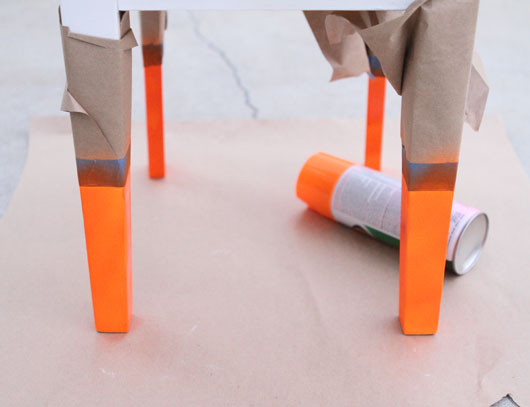 Eventually the chair will be used for Hayden to sit and read a book or two, but for now, it's getting a lot of use in the room by the big kids.  They are using it to read to Hayden, and even more so as a step stool to help me change diapers (bonus!).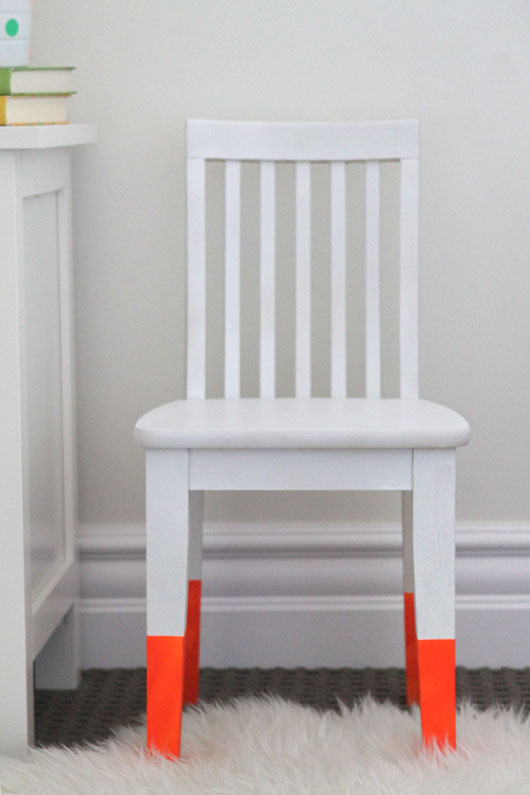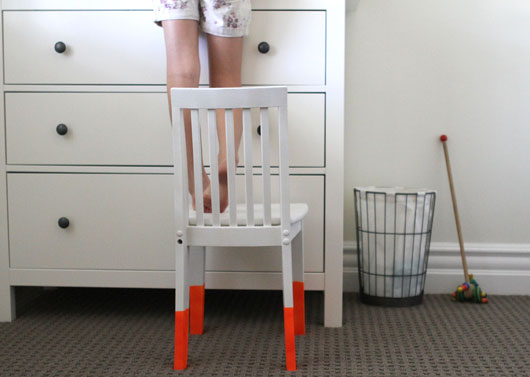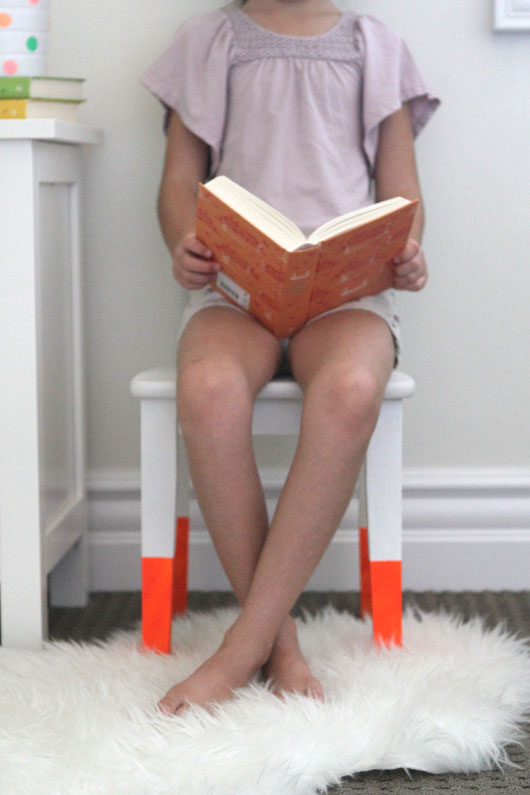 I love how this little chair came out and love how easy it was to complete.  It was the perfect DIY project to jump back into after having Hayden, and helped to get my creative juices flowing.  I'd love to try it in the pastel and natural wood tone options too, for another room in the house.   So do you guys have any DIY projects in the works this weekend?