It's time for another slow cooker recipe, and this one I bring to you on the heels of an extended period of sleep deprivation I haven't experienced since my kids were babies. Thus, one of the easiest, tastiest, most versatile recipes *EVER* created. Apologies for the elementary hyperbole stated in the title and body of this blog post, but believe me that my claims are not understated.  This really is the easiest recipe I've ever pulled off.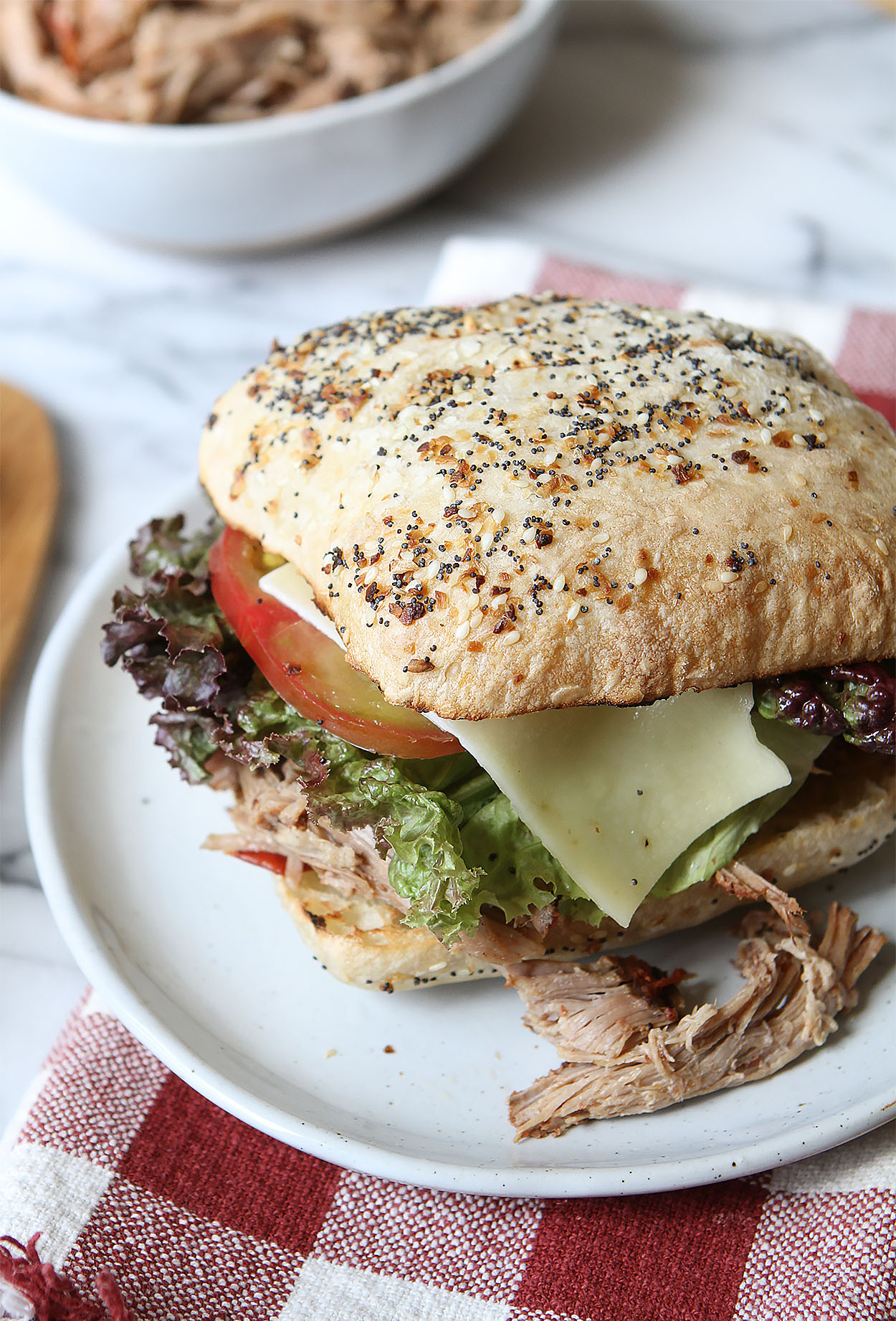 Back to the sleep deprivation. Why, you may wonder am have I (we) been experiencing such depths of sleep deprivation? We have our tween, almost teen to thank for it. Yes, moms and dads, believe me when I say that your sleep troubles may not fully disappear forever just because your kids are off the breast and binkie; they may very well rear their ugly heads again when puberty hits. Taylor has had some major sleep difficulties off and on for the past several months, brought on by surges in hormones and come to find out, the strict enforcing of an early bedtime. After months of difficulties falling and staying asleep, things finally reached a boiling point this past weekend when she was awake until 3 am (this was indeed the worst of it, as most nights she would finally drift off between 11-12 after being in bed since 9 pm). The next morning, I finally made an appointment, after months of trying to handle it on our own with various methods including Calm, essential oils and a mellow bedtime routine, and took her in to see her pediatrician.
Our new routine ensures she gets at least 1 hour of physical activity everyday, a mellow wind down routine starting around 9:30 pm which includes chamomile tea and 5 mg of melatonin, reading and/or journaling, and a much later bedtime expectation of between 10-11 pm. By 10 pm she is to retire to her room and read or journal until she feels sleep coming on, and then lights out by about 10:30 pm. It sounds so crazy to be putting her to bed so late, but the doctor assured me that most kids her age only need 8-9.5 hours of sleep each night. Since she doesn't need to get up until 7:15-7:30 each morning, a 10-11 pm bedtime actually makes sense. More than likely, the enforcing of an earlier bedtime routine when she really wasn't ready, was making her anxious and causing the severe insomnia. She would lay in bed for an hour and after still not falling asleep, because she was not really tired, she'd get stressed and anxious, thus keeping her awake even later, and a vicious cycle was born.  I swear, the learning in this parenting thing is never ending.
For the past few nights since we began this routine, she has fallen asleep without a problem by 10:30 pm, and stayed asleep all night. We are all so very grateful for this reprieve, and pray it continues.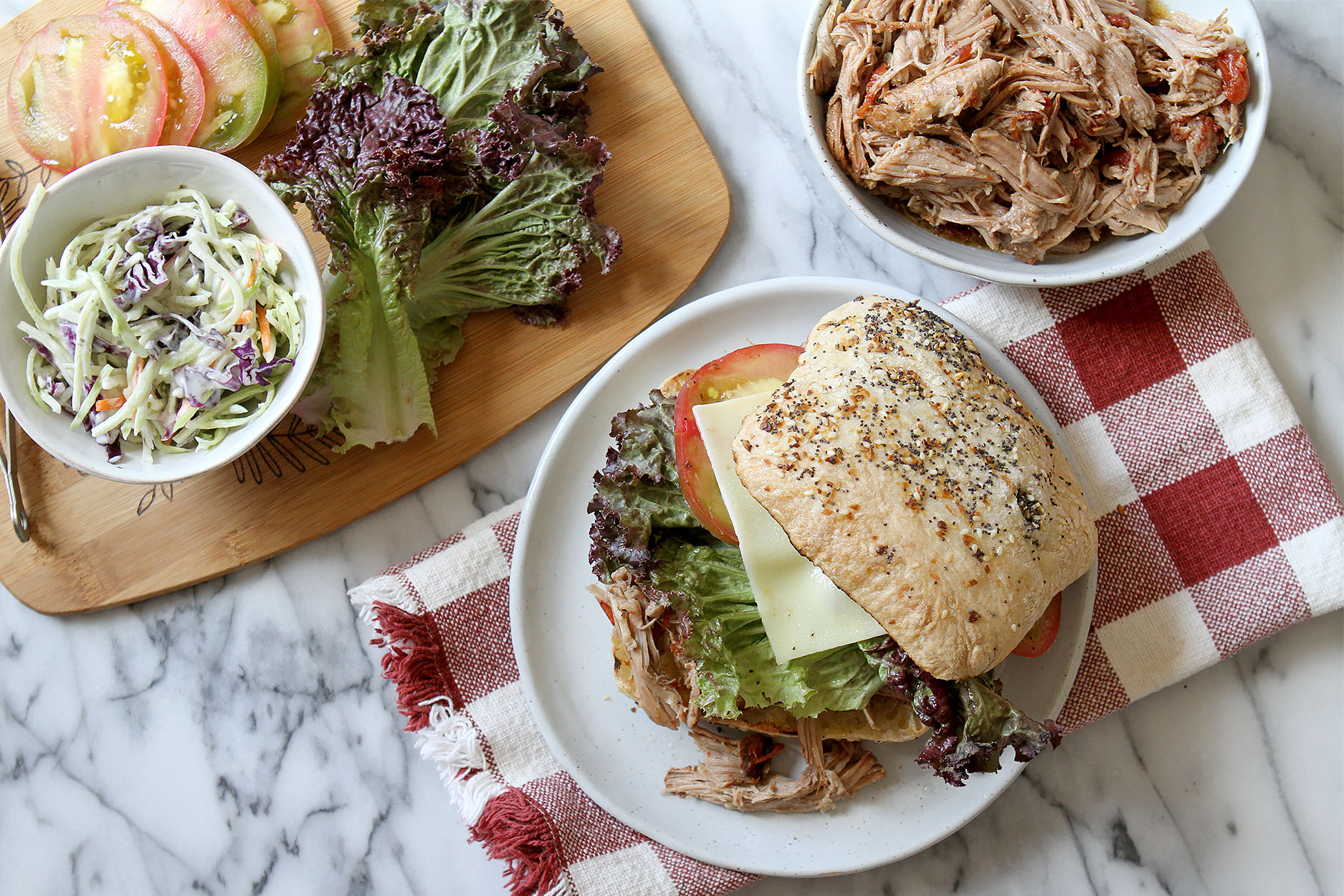 So here we are at this recipe. I have been making this particular dish for years and years, and it has never failed me for parties, pot lucks, and after tired sleepless nights where I can barely bring a brush to my head let alone prepare a full meal. I often leave it to cook overnight, and just reheat it at dinner time, or of course set it to go early in the morning so it's ready to serve at meal time.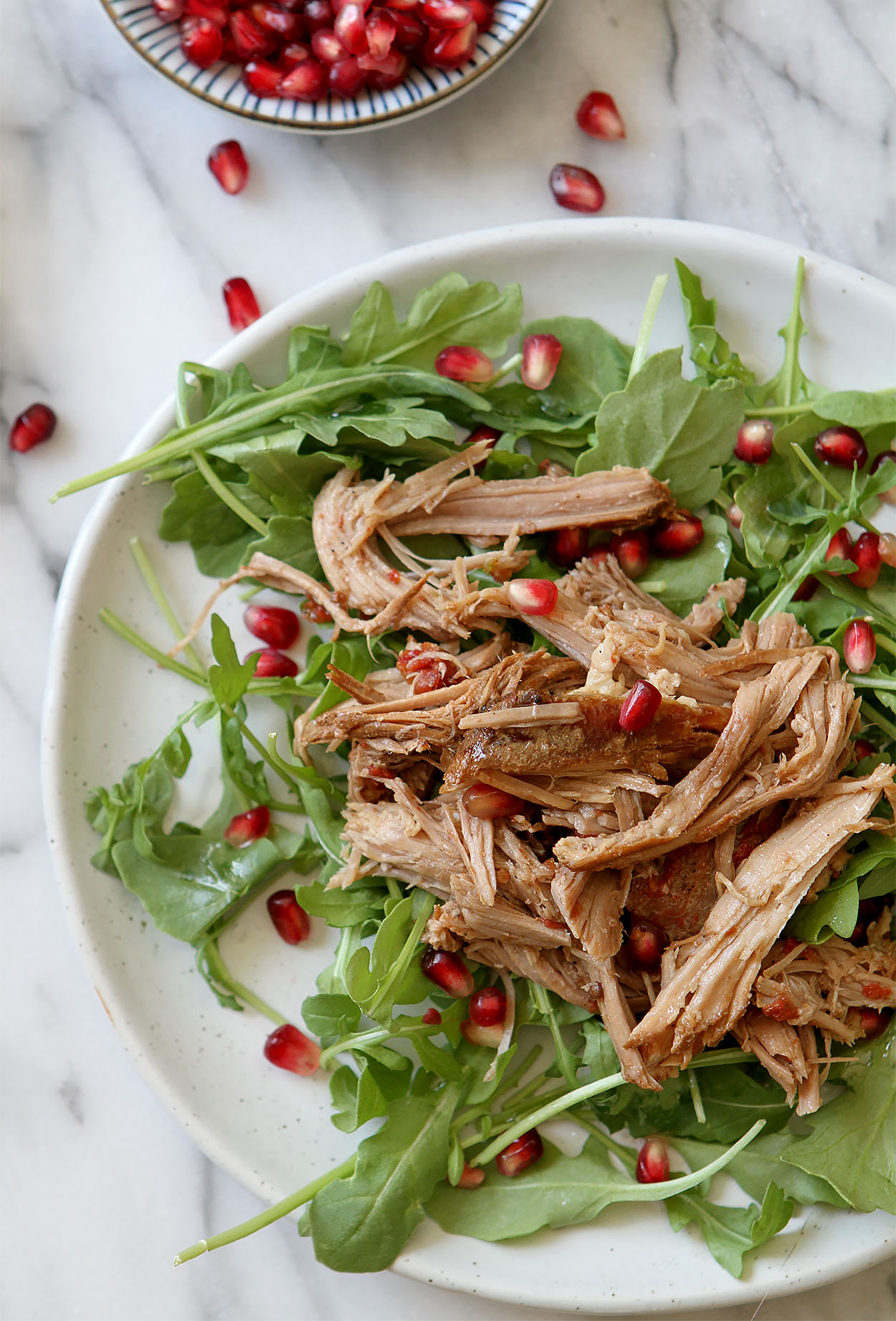 The recipe only really requires 4 ingredients, but can easily be adapted to highlight more complex flavors; think adding in powdered onion and garlic, or add bell peppers and fresh onions for more flair. But when you're dog dead tired, 4 ingredients is pretty great, and makes it quite adaptable when all is said and done. Use it to make pulled pork sandwiches, top it on a salad or a mound of mashed potatoes, fill tortillas with it to make tacos, or even use it to make quesadillas or taquitos. The mild flavor and super tender meat makes it a perfect chameleon protein dish; the possibilities are endless.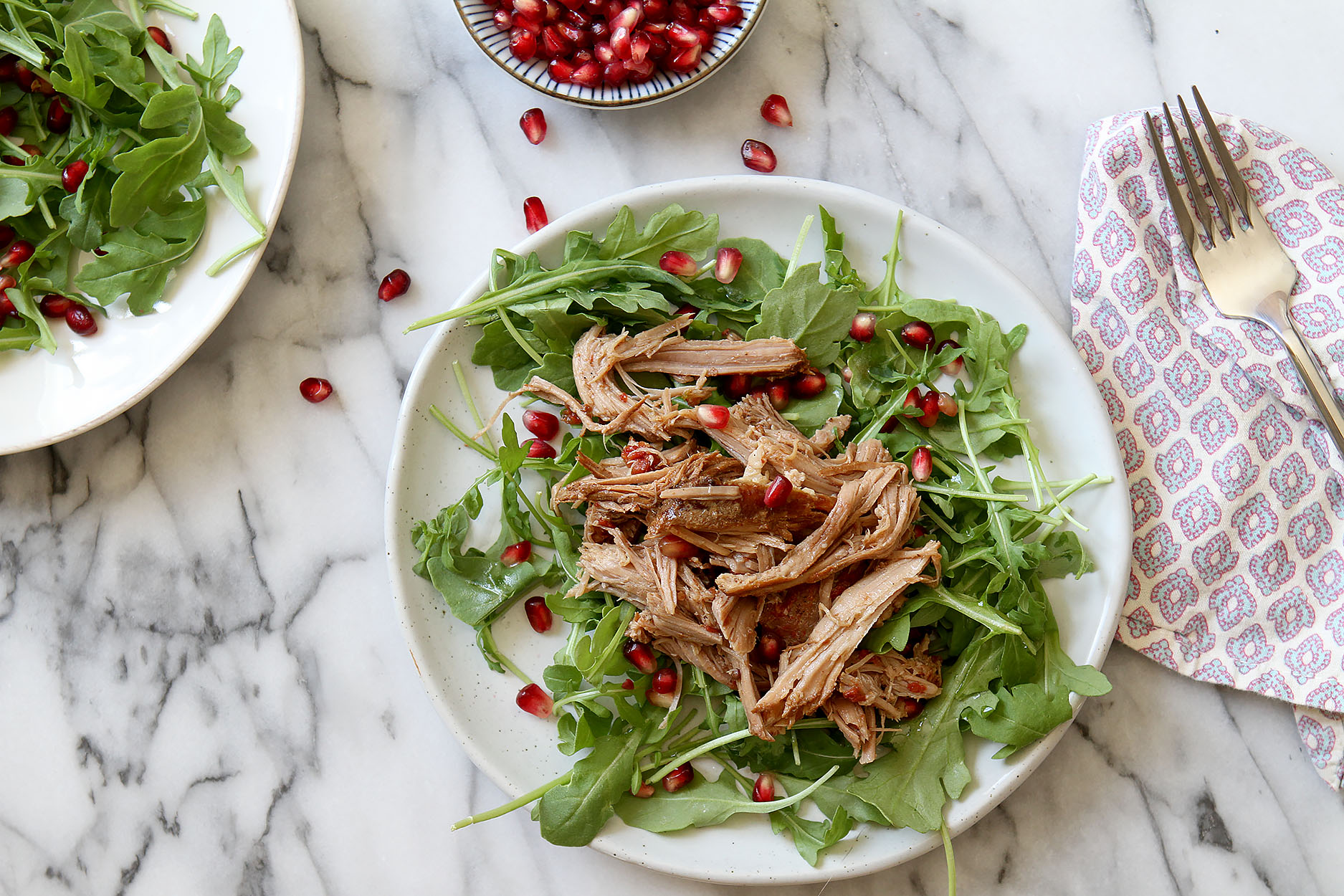 The past few months have been tough, and I'm so relieved to *hopefully* be on the path to a better nights sleep for Taylor, Art & I. Thankful to have an arsenal or recipes ready though, for when life and parenting hits these inevitable rough spots. I hope this easy recipe helps make your life a bit easier too.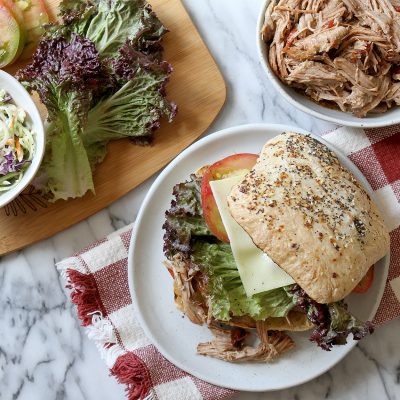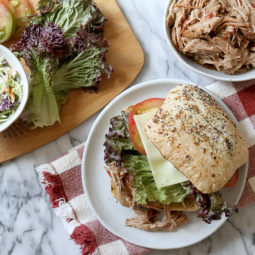 Print Recipe
Easiest Pulled Pork, Ever
This 4 ingredient slow cooker recipe makes the perfect tender and juicy pork, which can be used in a variety of ways.
Ingredients
3-4

lb

pork butt or shoulder

trimmed of excess fat

1 14.5

ounce

can/box of diced tomatoes

Mexican or Italian style preferred

1

tablespoon

chili powder

1

tablespoon

hot sauce

Optional diced fresh chili peppers

sliced onions or sliced bell pepper
Instructions
Place all ingredients in a slow cooker, and cook on low for 8-10 hours.