The women in my family have been dying our hair at home for as long as I can remember. A visit to my Grandma's house involves as many memories of her feeding me homemade enchiladas as it does watching her walk around with a plastic shower cap on her head, waiting for the coloring process. The women in my family go gray early, like in their early thirties, and so a lifelong of coloring treatments at a salon when you start that early, adds up. Therefore most of the women, including my grandma, aunties, mother and my own sister, have long dyed their own hair. All this to say, I grew up around the idea, and started dying my own hair when I was 16, so I've never been intimidated by the process, having watched it hundreds of times. My stylist has been dying my hair for the past couple of years, but it's cost prohibitive to maintain the lovely color more than about 3 times a year, so for many months of the year I walk around with a sad looking, faded color.
When I learned about Madison Reed, and read their commitment to providing an easier at-home coloring experience, that was better for you, I was all ears. The grays were coming in fierce and my hair was looking more orange these days than a lovely chocolaty brown, and of course the holidays are always a good incentive to save some cash. During crunch time, I've always gone back to dyeing my own hair, as it's a fairly easy way to cut a luxury item out of the budget, but with my recent commitment to detoxify my whole beauty routine, I wasn't sure where to even begin on finding a beauty supply store brand that I could trust. If you've ever dyed your hair at home, you know all too well the fumes and stinging scalp that comes along with the process, all signs that you're subjecting your body to something not so good for you.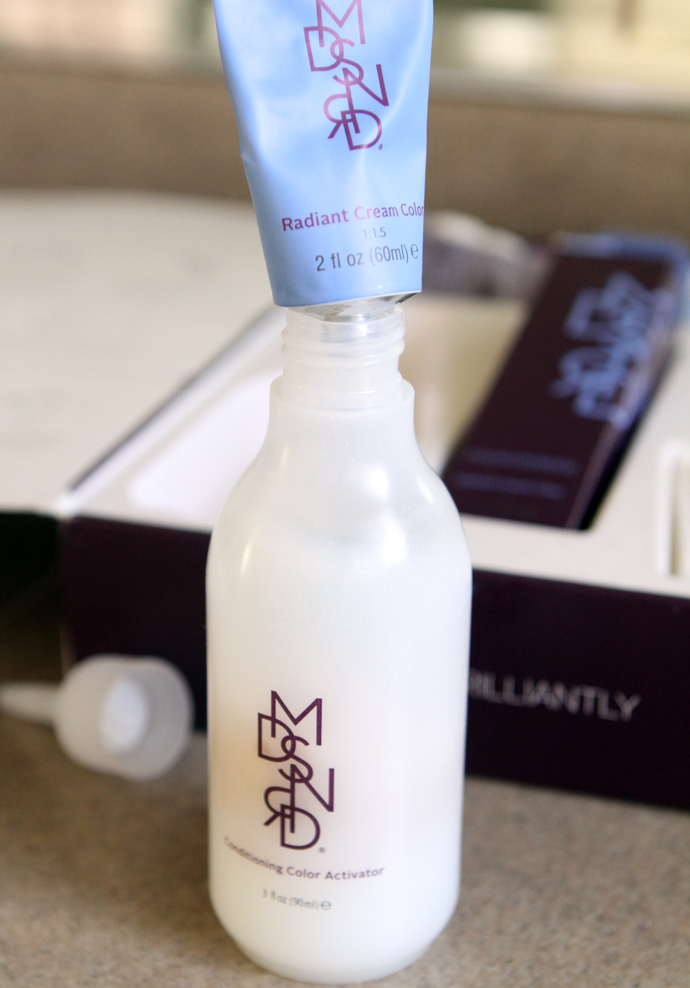 Enter Madison Reed. Before we get started on the tips for dying your hair at home, I wanted to point out some of the biggest (and important) benefits of Madison Reed, so you don't miss them.
Madison Reed just added five new colors, which expands their line to a total of 32 shades – all 32 colors are PPD, resorcinol, ammonia, and paraben free.
Madison Reed hair colors are instead enriched with Ethanolamine, Micropigments, Keratin, Argan Oil and Ginseng Root.
Instead of ammonia, they use Ethanolamine which gently swells the hair shaft to deposit color in the cuticle. Ethanolamine has no pungent smell and does not dramatically increase hair porosity, leaving hair stronger and allowing hair to hold color longer.
Keratin is a naturally occurring protein in hair, and is added to replenish lost protein, restore your hair's natural elasticity, and prevent breakage and hair loss. 
Argan Oil is a plant oil produced from the kernels of the argan tree and contains high levels of vitamin E, carotenes, and phenols that contribute to its moisturizing properties, and helps restore shine, softens hair, and leaves hair feeling silky.
Ginseng Root rejuvenates the scalp and hair follicle to add volume.
Each of color is a blend of three unique tones that create one rich, multitonal shade by introducing natural-looking highlights and lowlights – an effect previously only achievable in salons
All these bullet point benefits mean that there is no noxious smell during the coloring process, no scalp stinging during or after the process, no allergic reactions, no fear of hormone disruptors or harsh preservatives, and beautifully rich color that leaves your hair feeling shiny and soft. That is not a quote from the company, I wrote that all by myself because it is 100% true. It's also cruelty free. After using this product, I can't tell you how much I love it. I'll admit I was a bit skeptical about how well it would work without all the "chemicals" I've come to rely on from a hair dye, but I keep touching my hair because it looks and feels so good!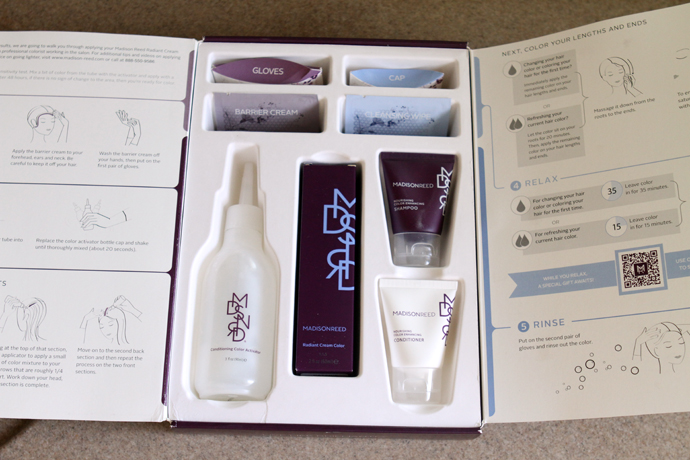 The concept of Madison Reed is to not only bring you safer hair color, but to also dumb down the process to make it fail-proof. No tiny pamphlets to unfold and pour over the directions; all you need to know about how to dye your hair is written and illustrated out in a 5 step process, right in the packaging. You seriously can't do this process wrong. Everything you need including the supplies, are all included in your package; gloves, barrier cream to put around your forehead and ears, a cleansing wipe for touch-ups, a cap, and even a generous sized bottle of shampoo and conditioner, good for multiple washes.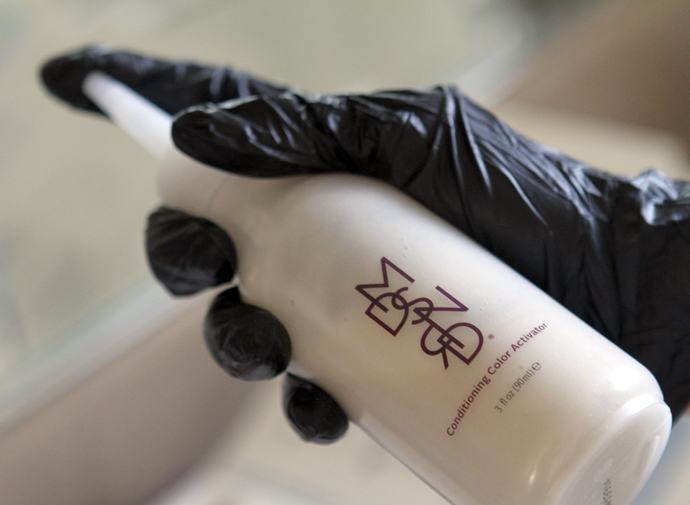 Some tips to help you feel comfortable with the process, since I'm assuming many of you have never colored your hair at home before.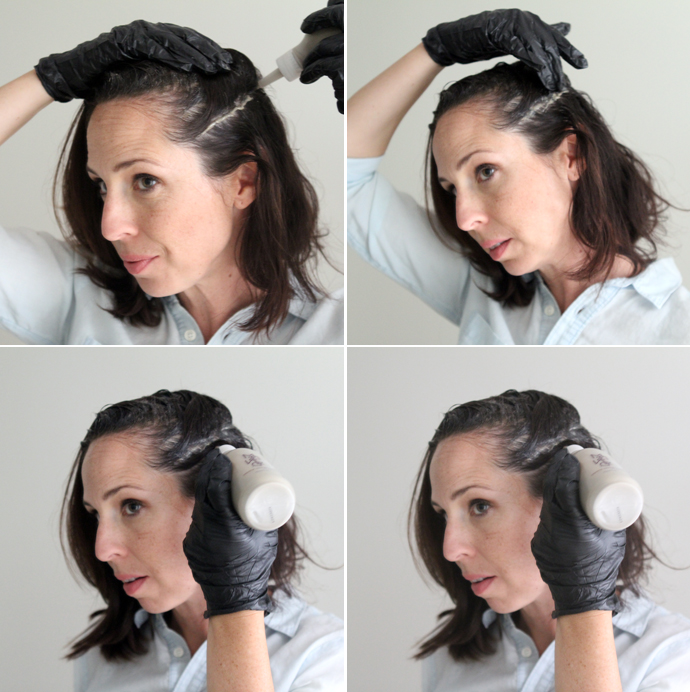 If this isn't the first time you've dyed your hair and you have grow-out at the roots, you'll want to apply your color to the fresh new hair at the roots, and leave that in for an extra twenty minutes. If this is your first time dying your hair, then you can just apply the color all over. But assuming you're not a color virgin, this is the process I use. First, divide your hair into sections, as instructed, and you're ready to begin coloring. After having watched the women and my family and my own colorist hundreds of time, I've found the easiest way to apply the strips of color on your roots is to use the tip of the applicator, as a comb, to create small parts along the hair line as you go, then apply the strip. Dab the strips of color with your fingertips to make sure it absorbs into your roots, and then flip that strip of hair over, and proceed onto the next section of hair, working in many multiple rows.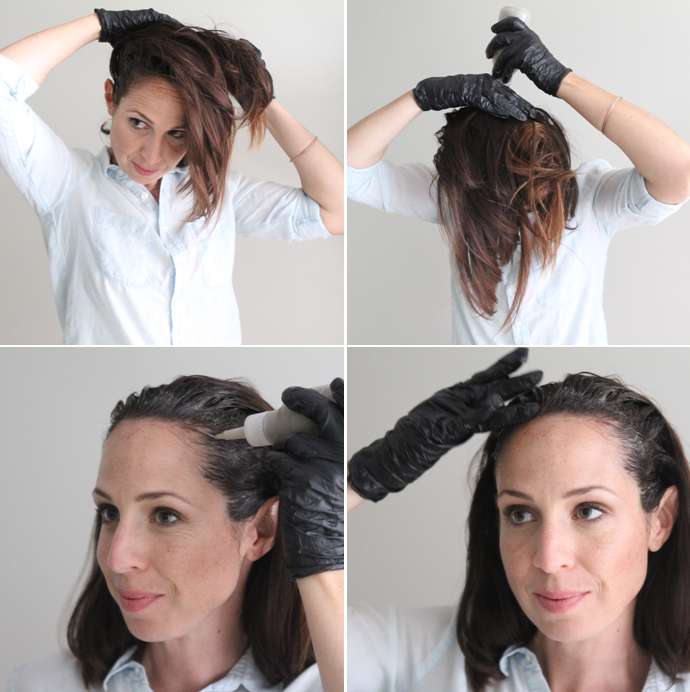 Getting the back of your hair is admittedly the trickiest part since you can't see divide your hair into rows as neatly, but the good news is the underside of your hair will hardly ever get seen, so even if you don't do a "perfect" job, you should be okay. Once all your roots are covered with the dye, do little touch ups around the front of your hair line, and dab in the color. Now you let your color sit on your roots for 20 minutes.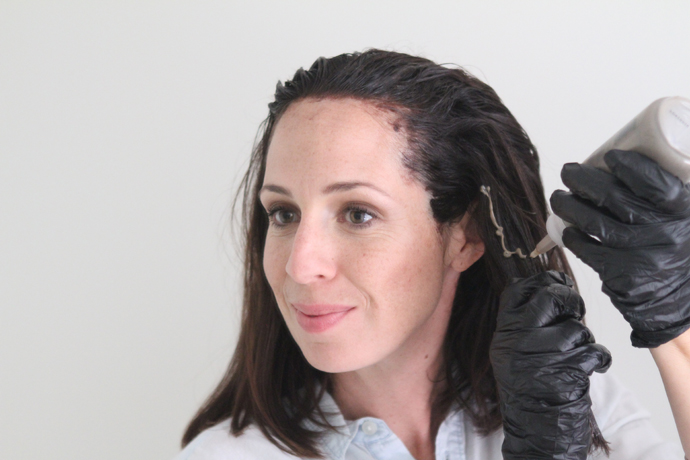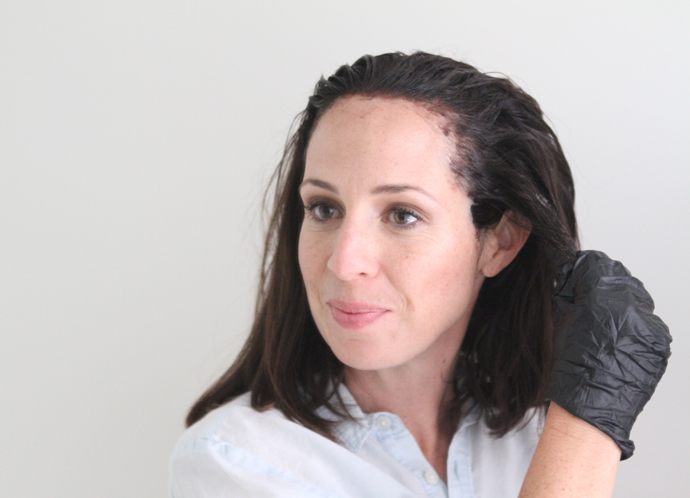 Once your roots have sat with color for 20 minutes, you want to apply the rest of the color throughout the hair. I used about half the bottle for my roots, which need the color the most, and the other half for the remainder of my hair. Once your hair is all saturated with color, simply comb it through as best you can with a large toothed comb, and then cover your hair with the cap. Let it sit on your hair for 15 minutes, but with the root and all-over hair color process, don't stress about getting the timing exactly right. I used to be freaked out that if I left the color on my hair for an extra 3 minutes it would all fall out, but I have never had that problem. The barrier cream worked really well at removing the color inevitably left along my hair line, but the cleansing wipe was the back-up to removing any stubborn stains. You can see the difference between the photo above and below.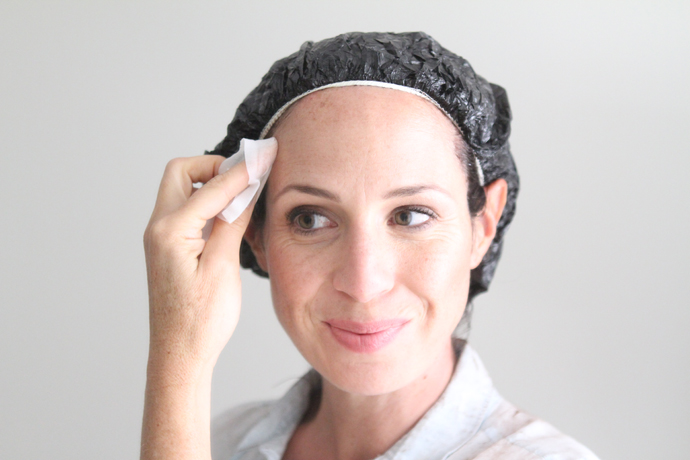 I should also mention at this point that it is extremely helpful to wear a button down shirt when dying your own hair, because then you can easily take it off when it's time to get in the shower and rinse your hair color off; no fussing with trying to get it over your colored hair. Also, it goes without saying that you should either use an old shirt you don't care about, or cover your shoulders with an old bath towel to protect your shirt. When it's time to wash out the color, you can try to do it in a sink but I've always found it much easier to just hop in the shower and hose off haha. The color running down your shower does not stain, but I do recommend using an older towel to wrap your hair in, as there is sometimes residual dye that comes off your wet hair the first 2-3 washings; I notice this even when I get my hair dyed at the salon, just par for the course.
Hurry and dry and style your hair as usual so you can see your beautiful color come to life. I used Catania Brown to color my hair, because I wanted a rich brown color that was a little lighter on the color spectrum, as I tend to get washed out during the winter months when I go too dark. Photos from high school of my wannabe punk days when I dyed my hair a brown so dark it was almost black, confirm I don't look my best with deep dark colors. The hair color advisor shows each color on different hair styles so you get a good idea of what the color will look like in real life. I was nervous not choosing a color from a swatch of hair as I normally do in the beauty supply store, but it turns out the color finder system was really helpful, as the color came out exactly as I had hoped.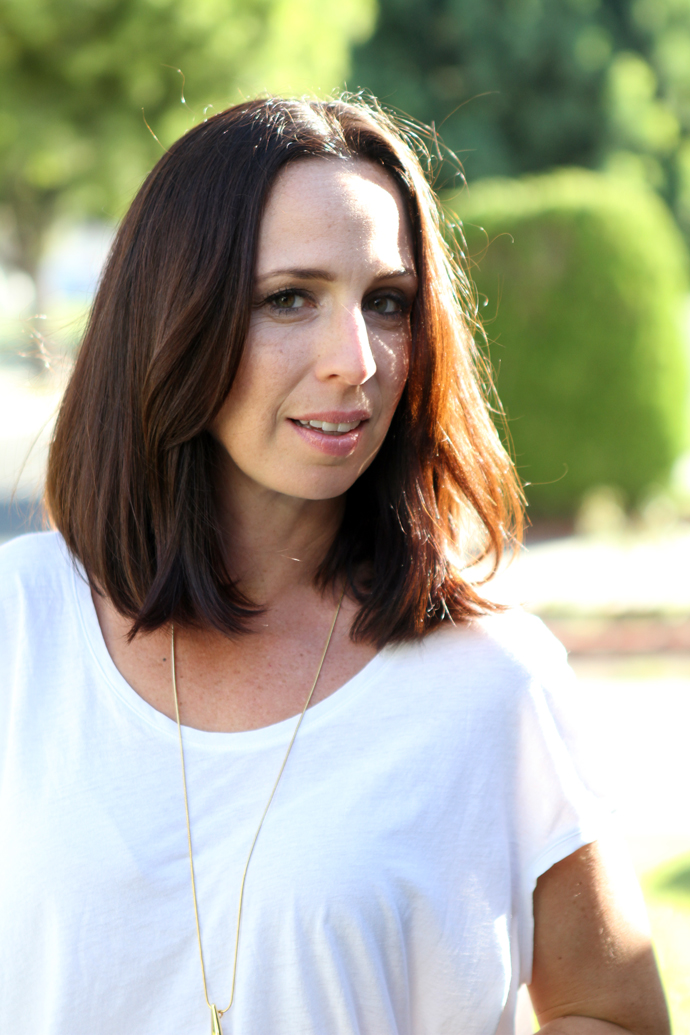 And not only did the color come out amazing, the texture of my hair feels just like it does when my colorist does it in his salon; silky, shiny and moisturized almost like there's a coating on it. That shine and texture you get from a proper salon coloring, is one of the biggest reasons why I color my hair.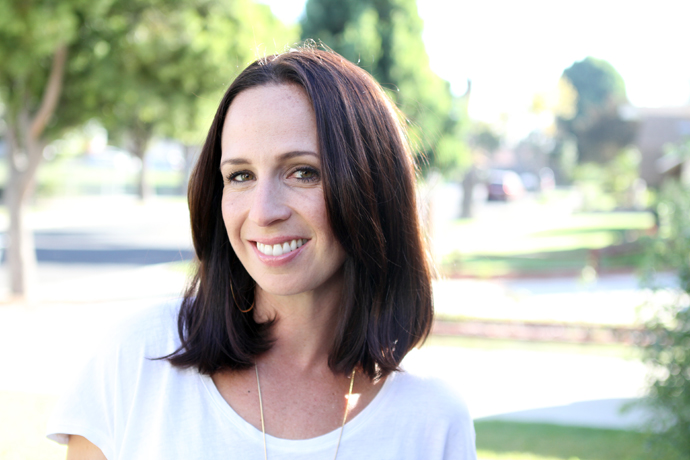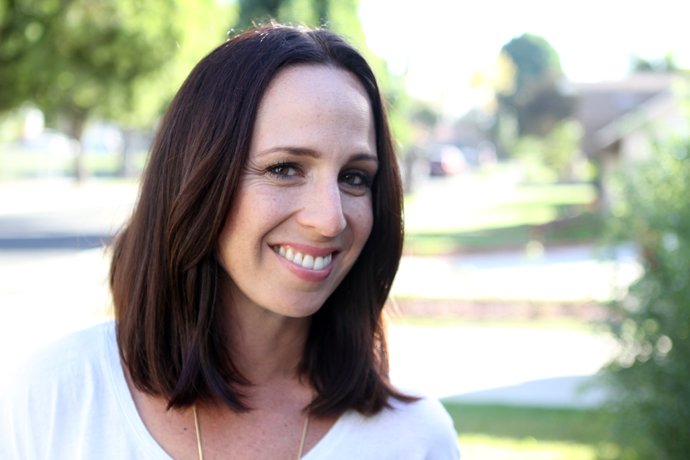 I seriously couldn't be happier with the way my hair came out, and I think my colorist is going to be bummed that I'll be seeing him even less now. But since I can't yet cut my own hair, he'll still get plenty of my money.
For 50% off your first coloring purchase at Madison Reed, simply type in BETTERCOLOR at checkout. You can try just one box for $29.95, which will obviously be just $15 with the code, or get on a regular color delivery plan with deliveries every 3-10 weeks, for $24.95.
This post is brought to you by Madison Reed, the revolutionary new hair color that's better for your hair. Click here to learn more about Madison Reed. All opinions are my own. Thank you for supporting the brands which help support this site.