It's been 3 years since I sought out a cleaner alternative to the skincare products I had been using for years, and discovered Beautycounter. As I've told you all before, a long long time ago, I initially began as a customer and loved the products so much I decided to sign on as a consultant to share the brand with my friends and family. Three years later, and I've switched over the majority of my skin and makeup products to Beautycounter; their products have worked so well for my skin and it's reassuring to know I don't have to worry about what's in them, since I know first hand their ingredient selection process is one of the strictest in the industry (plus, the consultant discount is nice).
I tell my clients all the time that in no way do you have to exclusively use Beautycounter to get worry-free skin and makeup products that work; thankfully more and more companies are developing products with the sole mission of creating a line that is safe. And even if you don't switch out your beauty arsenal to entirely "safe" products, even small changes do have an impact. So with that in mind, and since many of you have asked where to begin, I do want to share my whole routine (my makeup routine will be the next post I do), so that you can learn a bit more about the products, and perhaps something will pique your interest and be able to help solve a particular skincare issue you may have.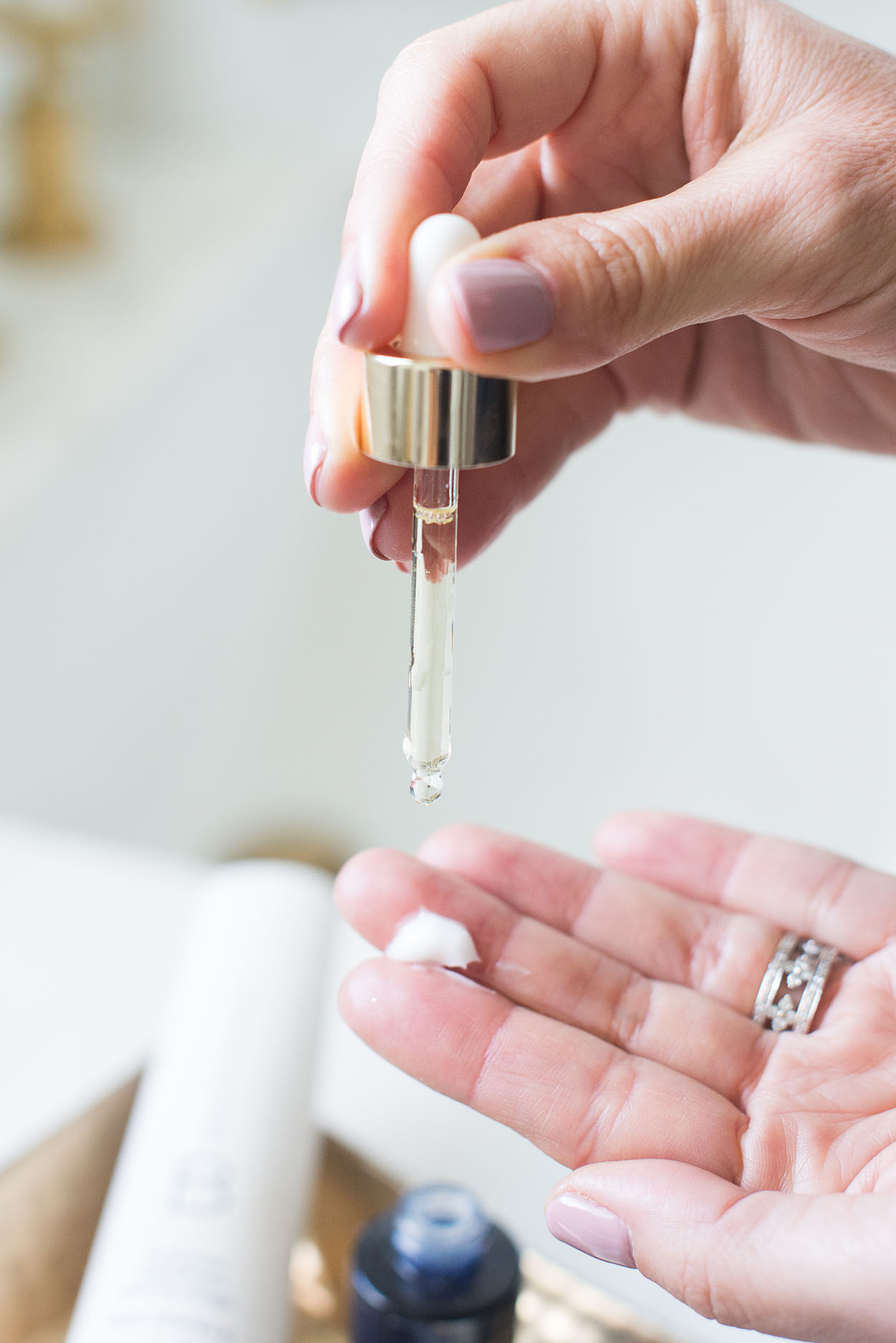 In early Fall 2017, Beautycounter released a new skincare line called Countermatch. Using patented "bio-mimic" technology, the moisturizer, and later items added to the collection, are able to match what your skin needs throughout the day. Studies show moisturize lasts well over 12 hours, and in instances where your skin gets oilier or drier throughout the day, the moisturizer is able to adjust, to increase or decrease hydration. When I attended Leadership Summit back in May of 2017, I received a small sample of the new lotion and was hooked, so that once the full line was released, I switched out all of my previously used products for the new line. It is by far the best line of skincare I have used on my perpetually dry skin.
So a bit about my current routine each day. I begin in the morning by rinsing my face with water; never washing it to both save product (I'm stingy), and to not unnecessarily strip my skin, having just washed it the night before. After drying it off, I apply a couple of pumps of Countermatch lotion to my finger tips, add in a drop or two of the No. 2 hydrating oil, blend and apply. I typically don't use eye cream each morning as the combo of the lotion and oil is plenty hydrating and gentle enough to apply around my eye area.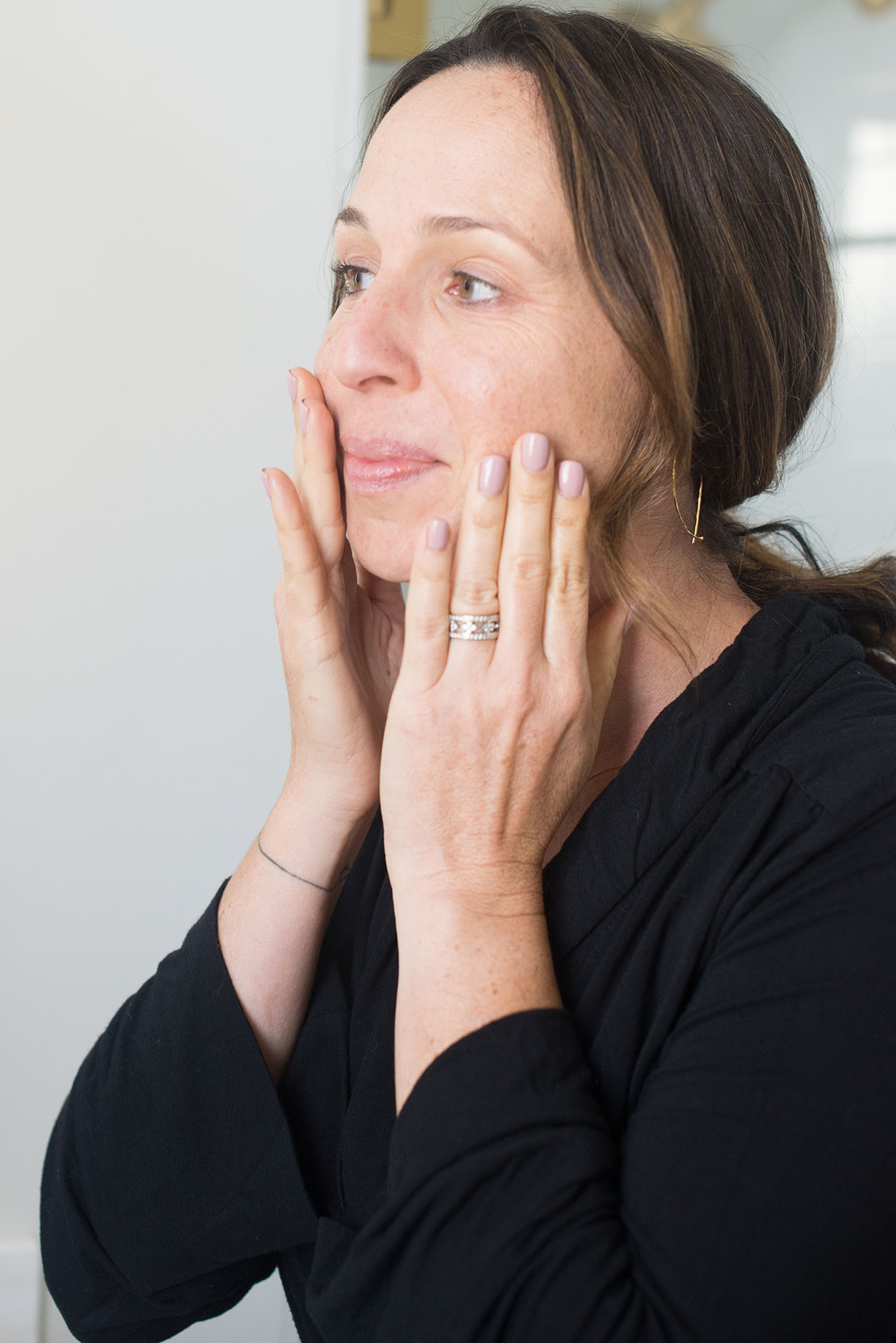 And a note about the hydrating oil. The Countermatch lotion is plenty hydrating for my skin on its own, but during the winter months I do like my skin to feel extra moisturized. Once summer hits though, I won't really have the need for the oil unless I'm using it after my skin has spent too much time in the sun. I used to use the Nourishing line each morning, and never felt like it was hydrating enough for me, so if you currently use Nourishing and want more hydration, definitely think about switching out to the Countermatch.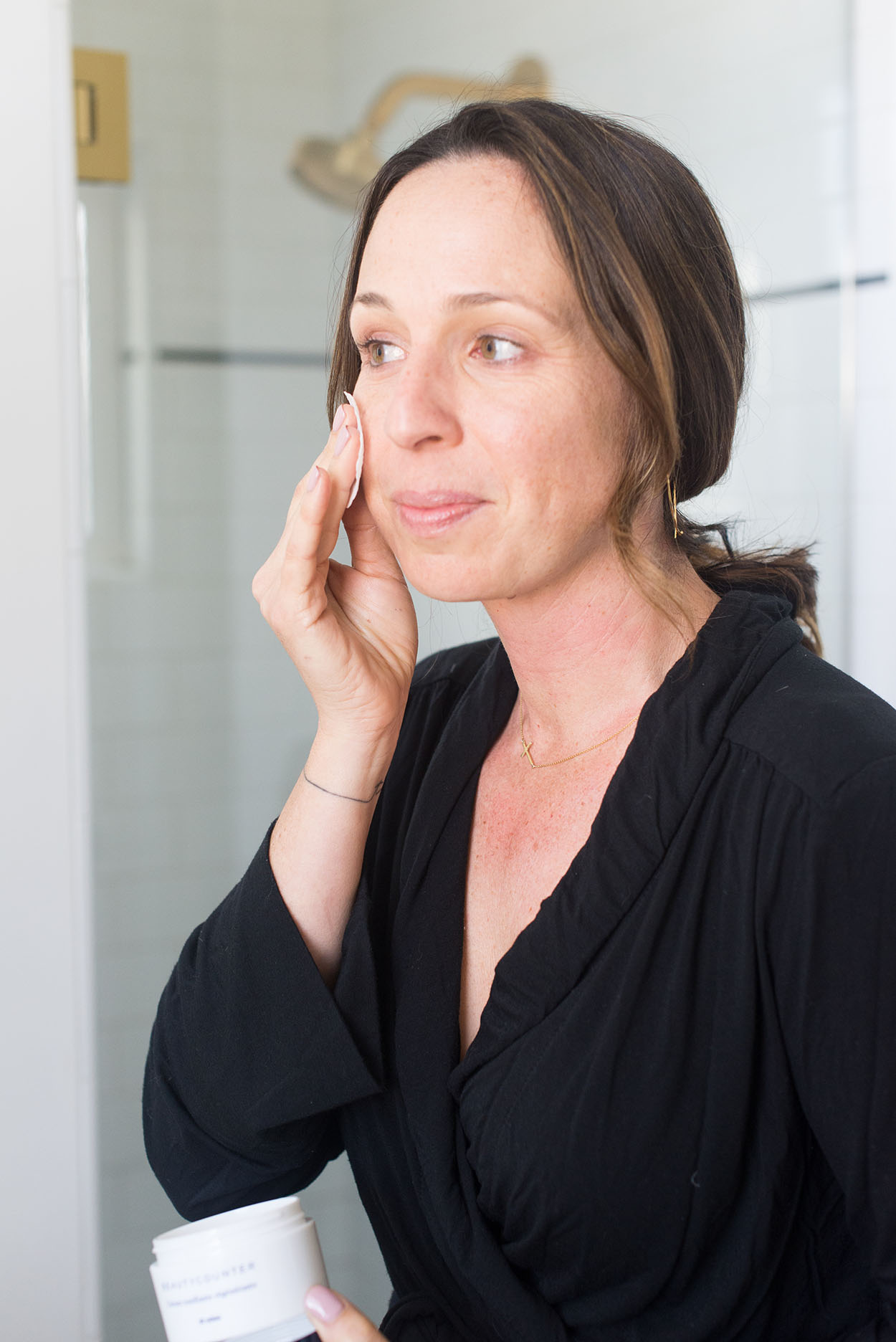 At night, I wash my face with this cleanser, then after drying off, I swipe it with a Vitamin C  toning pad to help brighten and lighten my dark spots from too much time spent in the sun. Beautycounter also has a Vitamin C Brightening Oil that I love (it also won Allure's Best In Beauty award in 2017), and you could use if you were really dedicated to a brightening regimen.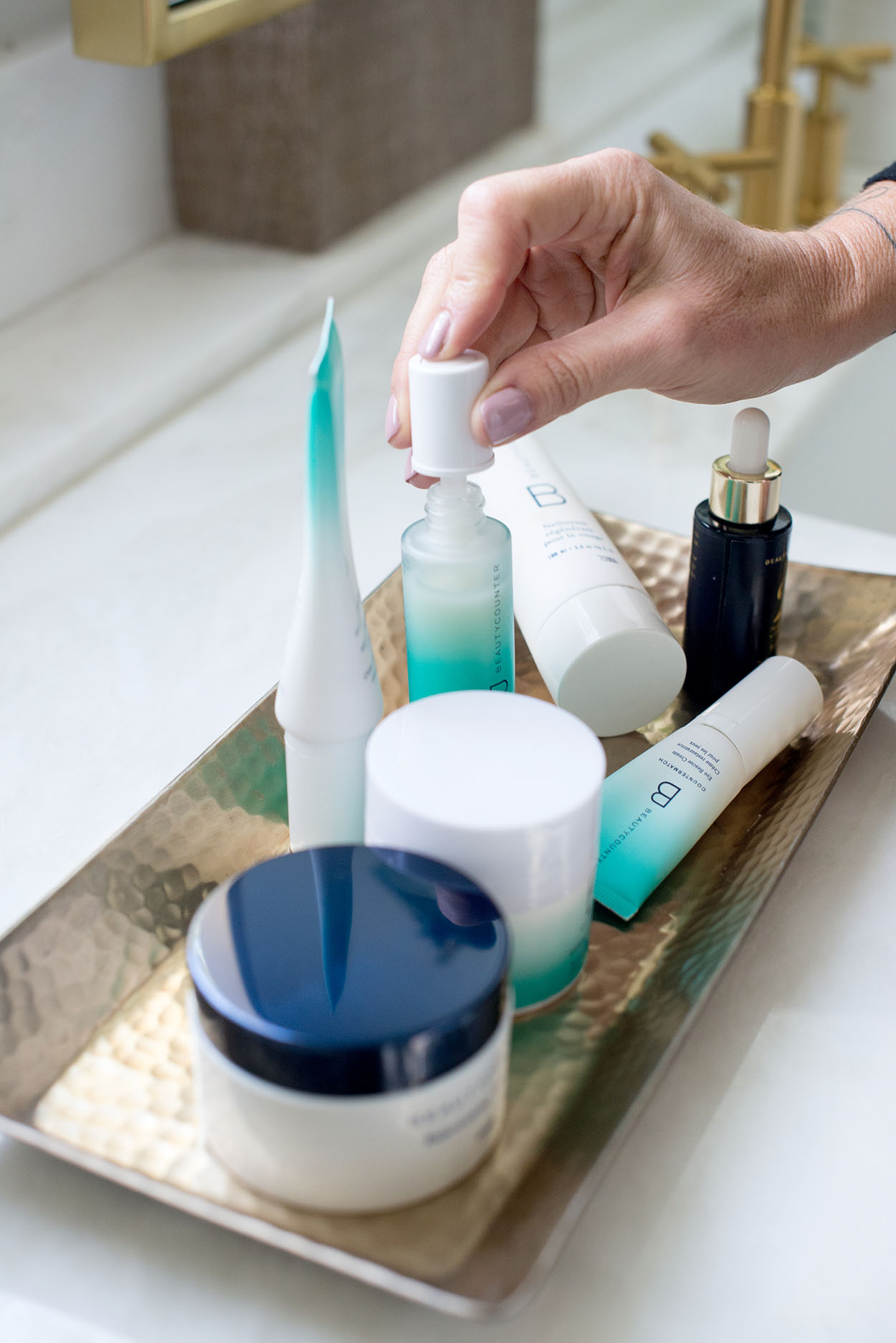 I then apply a small amount of the Countermatch Hydration Serum, with hyaluronic acid and vitamin c, and lastly apply the Countermatch Recovery Sleeping Cream. This combo provides really intense hydration without feeling at all heavy or greasy.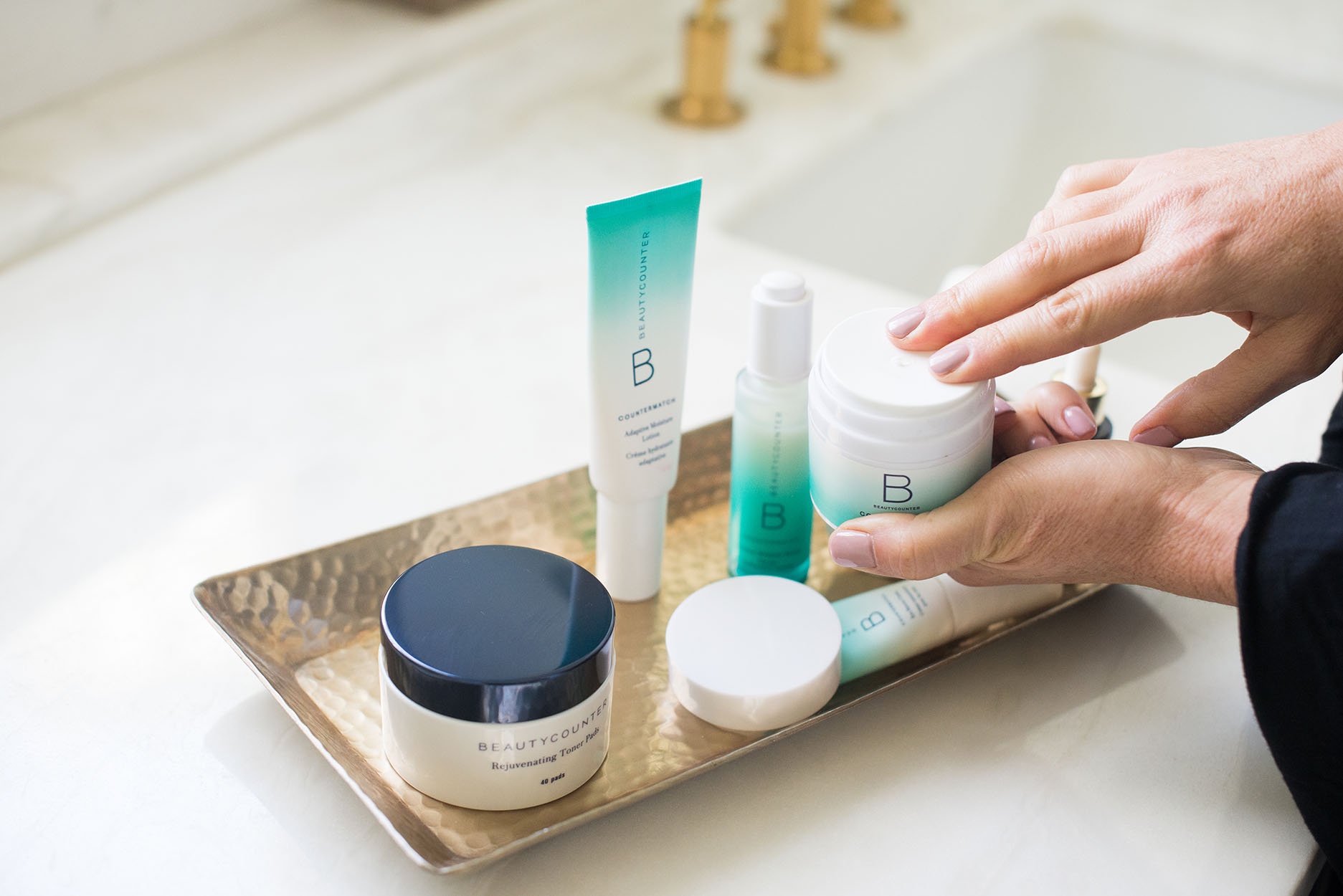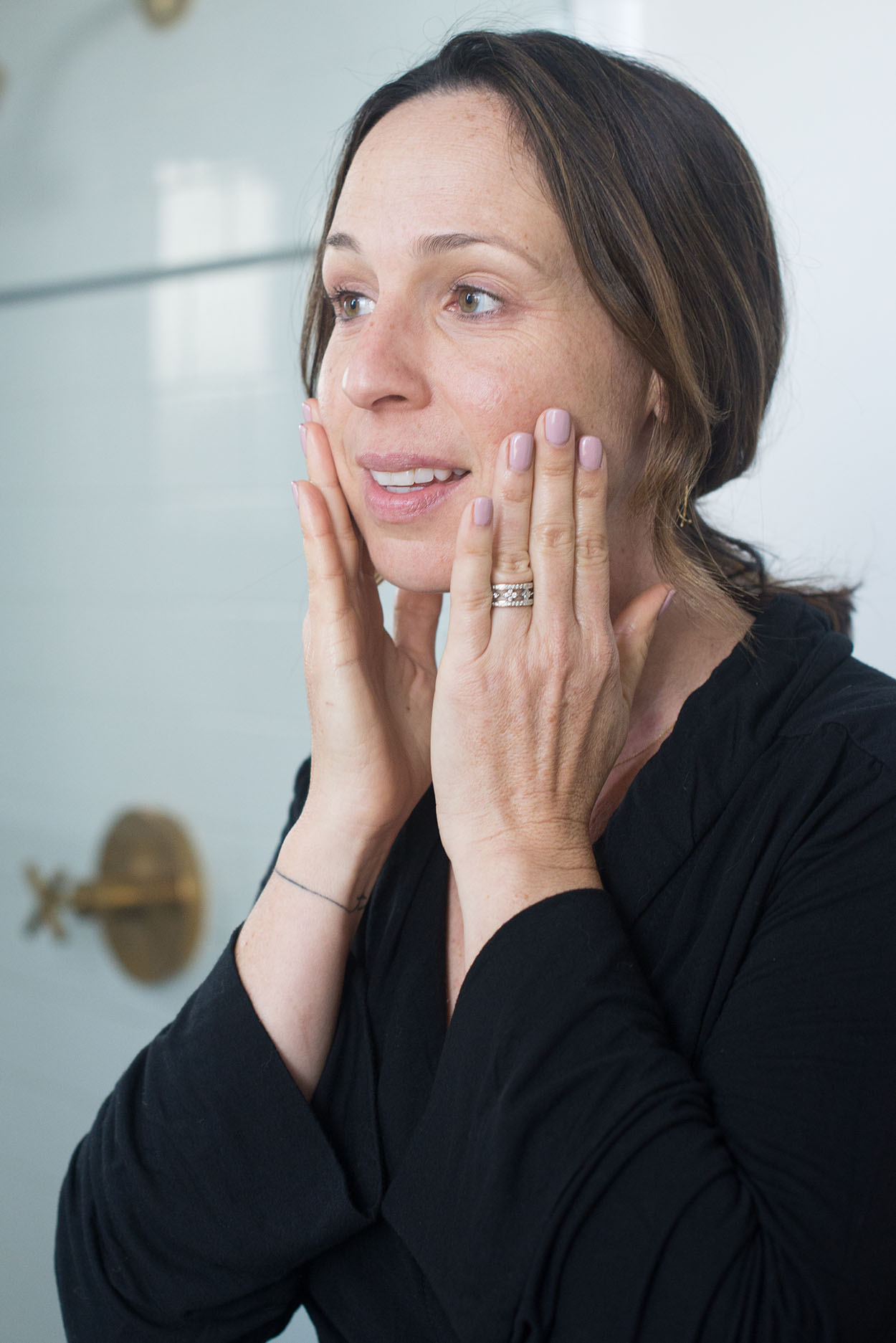 I top it off with a small amount of eye cream (remember to apply with your ring fingers, which provide the perfect amount of gentle pressure), and swipe on a bit of lip balm (the calendula is my favorite).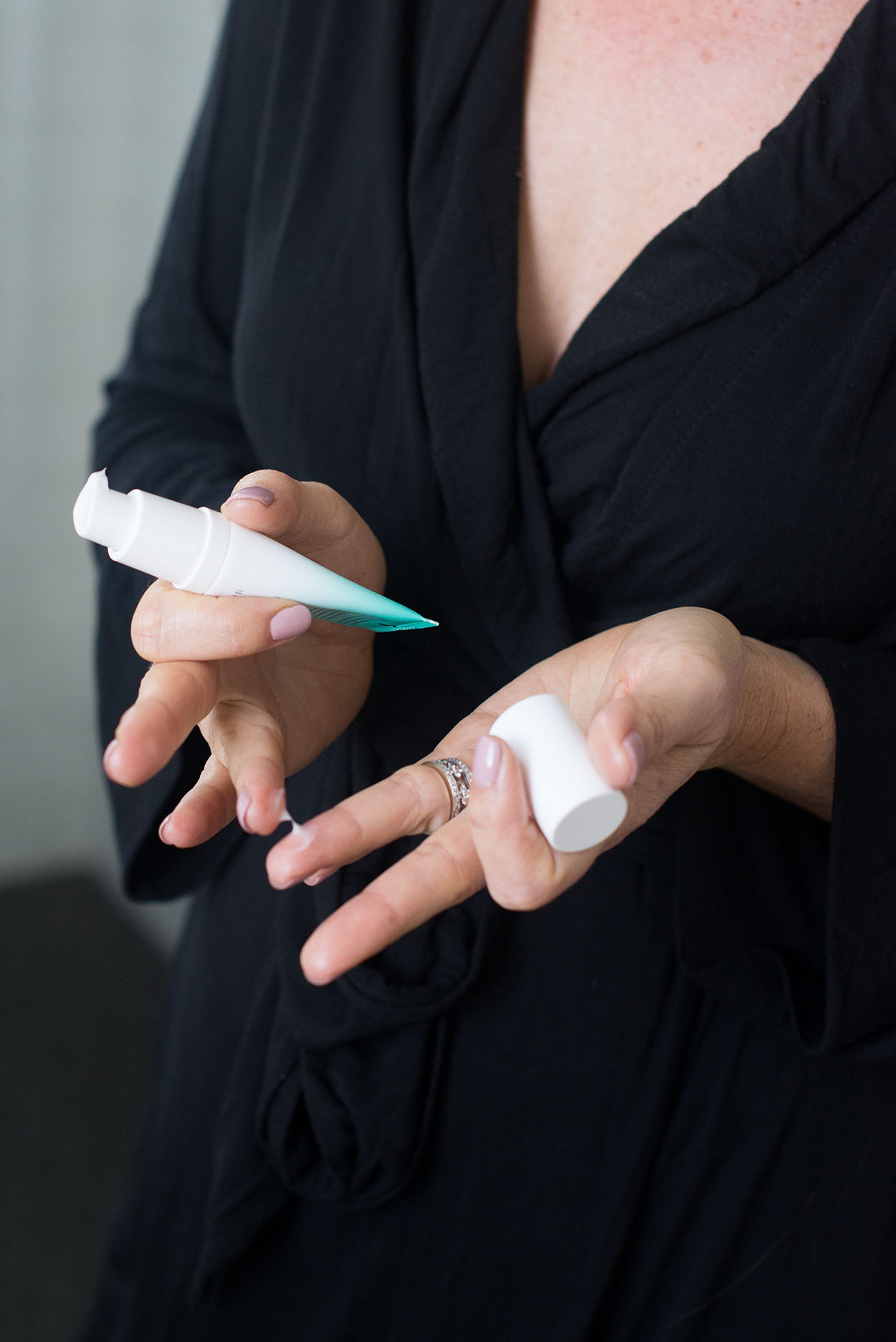 I definitely keep my skincare routine a lot more simple in the morning when I'm rushed, and spend a bit more time at night. The secret to a successful nighttime routine I have found, is to wash and apply my potions and lotions while the kids are getting ready for bed, or do it immediately after. If I start getting too relaxed on the couch, I'll get way too lazy and will most likely go to bed without having washed my face.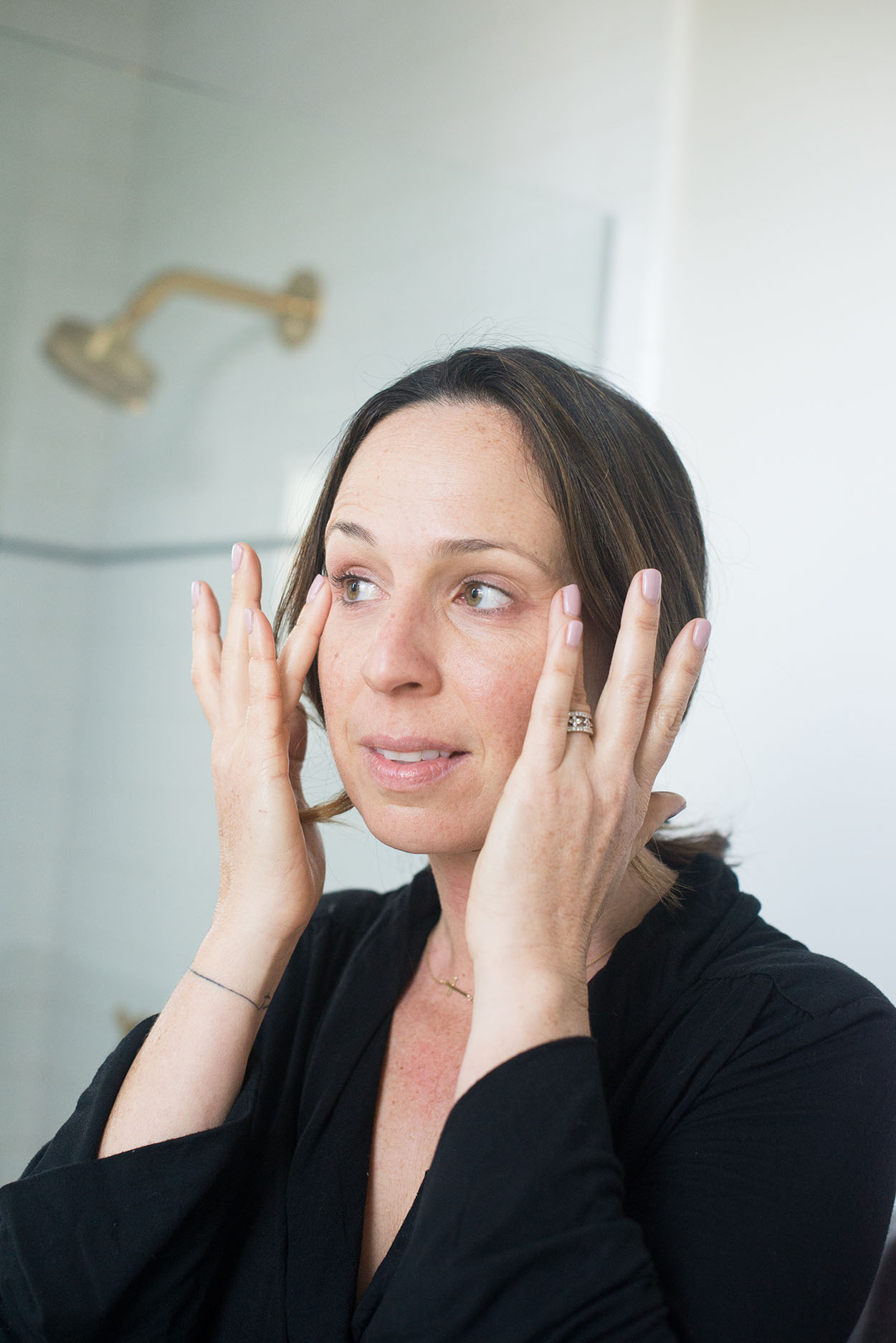 As I said, I have very dry skin; always have, and so this routine works beautifully for me.
If you have Normal skin, I'd suggest the same entire routine above, but swap out the Hydrating Face Oil for the Brightening Face Oil (no. 1).
If you have Combination or Oily skin, I would recommend swapping out the Rejuvenating face wash that I use for the Charcoal Cleansing Bar, and instead of the Hydrating Oil, use the Balancing Oil. At night, skip the moisture serum but everything else the same.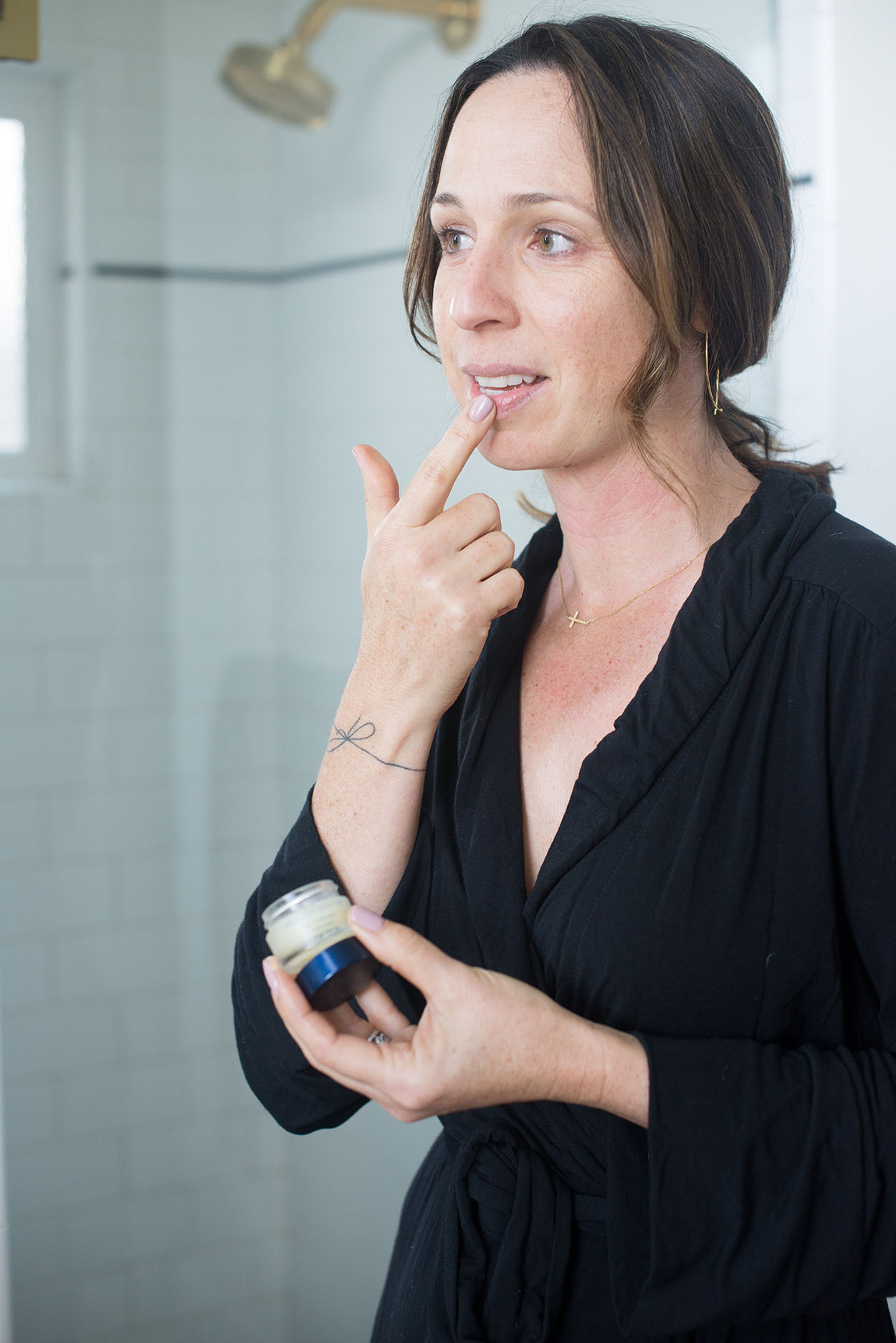 Definitely the question I get asked the most, is which skincare regimen is right for me? After figuring out what kind of skin my new client has, along with any concerns they want to trouble shoot, in the past I most often recommended a mix of the Nourishing and Rejuvenating lines. Usually it was use light and gentle from Nourishing during the day, and work on countering the effects of aging with Rejuvenating.
Since Countermatch was released however, I enthusiastically recommend the whole system for most clients needs. If someone tells me they have extremely sensitive skin, are on the younger side (lots of new teen clients), and/or have budgetary concerns, I start  them with the Nourishing collection. If they want to aggressively fight aging, then I recommend using Rejuvenating. But if they simply want really healthy looking, hydrated and nourished skin, I recommend to use Countermatch. I really can't say enough about this skincare line.
Currently, each skin care regimen is discounted. The Nourishing line is normally $150 and is discounted to $120, the Countermatch line is typically $190 and is discounted to $150, and the Rejuvenating line is discounted to $180, normally $224. The discount period goes through February 1st at midnight PST, or while supplies last. Let me know if you have any questions about which set is right for you, and for a nominal shipping cost, I also can send you samples.
All photos by Miranda Stratford of M.Shanti Photo