Most days I skip a full makeup routine and settle for just a few items; concealer, a bit of blush and mascara, I quickly fill in my brows with a bit of pencil and add a swipe of lip gloss or lipstick. If I want to feel really pulled together and have an extra minute, I'll apply some foundation. I've gotten so quick I'm able to get my entire makeup routine applied within 5-6 minutes, but when I have some extra time and want to make my eyes stand out a bit more, I do a little routine with 3-4 eyeshadows and a liner that I promise anyone can do.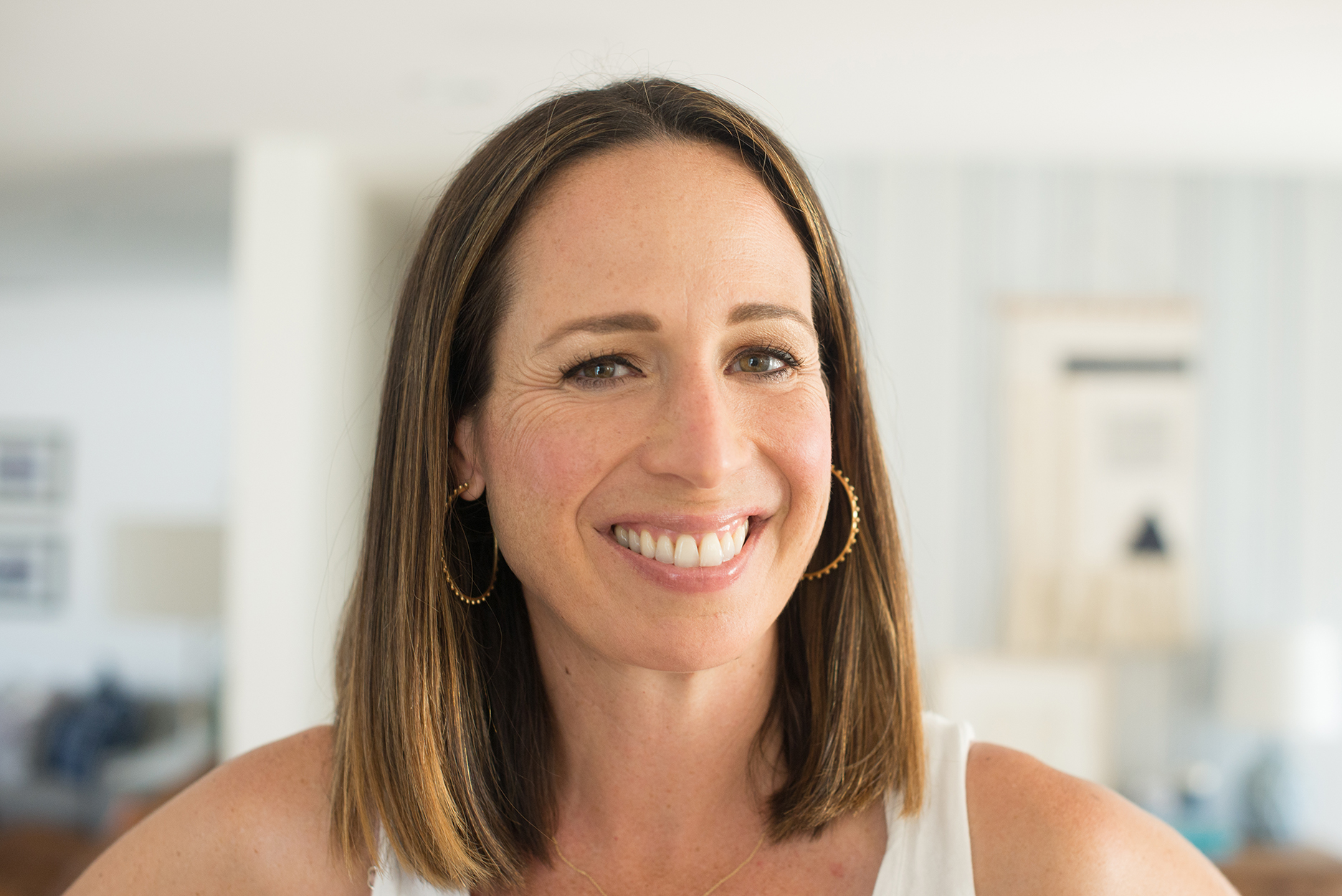 Now, I'm sharing this routine not because I'm any kind of makeup artist or expert, but because if I can learn how to do it, anyone can. And even though I now deal with makeup on a daily basis, this is a simple classic routine I learned many many years ago when I worked at Macy's, and learned it from chatting with the gals at the Lancome makeup counter. So this technique also stands the test of time.
I'm doing today's look with Beautycounter's new Velvet Eyeshadow Palette in Classic. This is a whole new color formula for Beautycounter, and the new palettes offer a lot more color payoff and are long lasting, while also being totally safe. Beautycounter tests each powder batch for heavy metals, so you can feel good and look good at the same time. The old powders quite honestly didn't have a ton of pigment, and the color offerings were limited. The new formula is tripled milled, allowing for a silky smooth application, and Butterpowder is a new ingredient that boosts pigment and length of wear.
To begin, I set a neutral base by applying Suede, a light tonal color all over my lid. If you use a primer then you can skip this step, but since I don't, this neutral color acts as the primer that the rest of the colors will build off of. You want to use just a regular all-over brush for this step.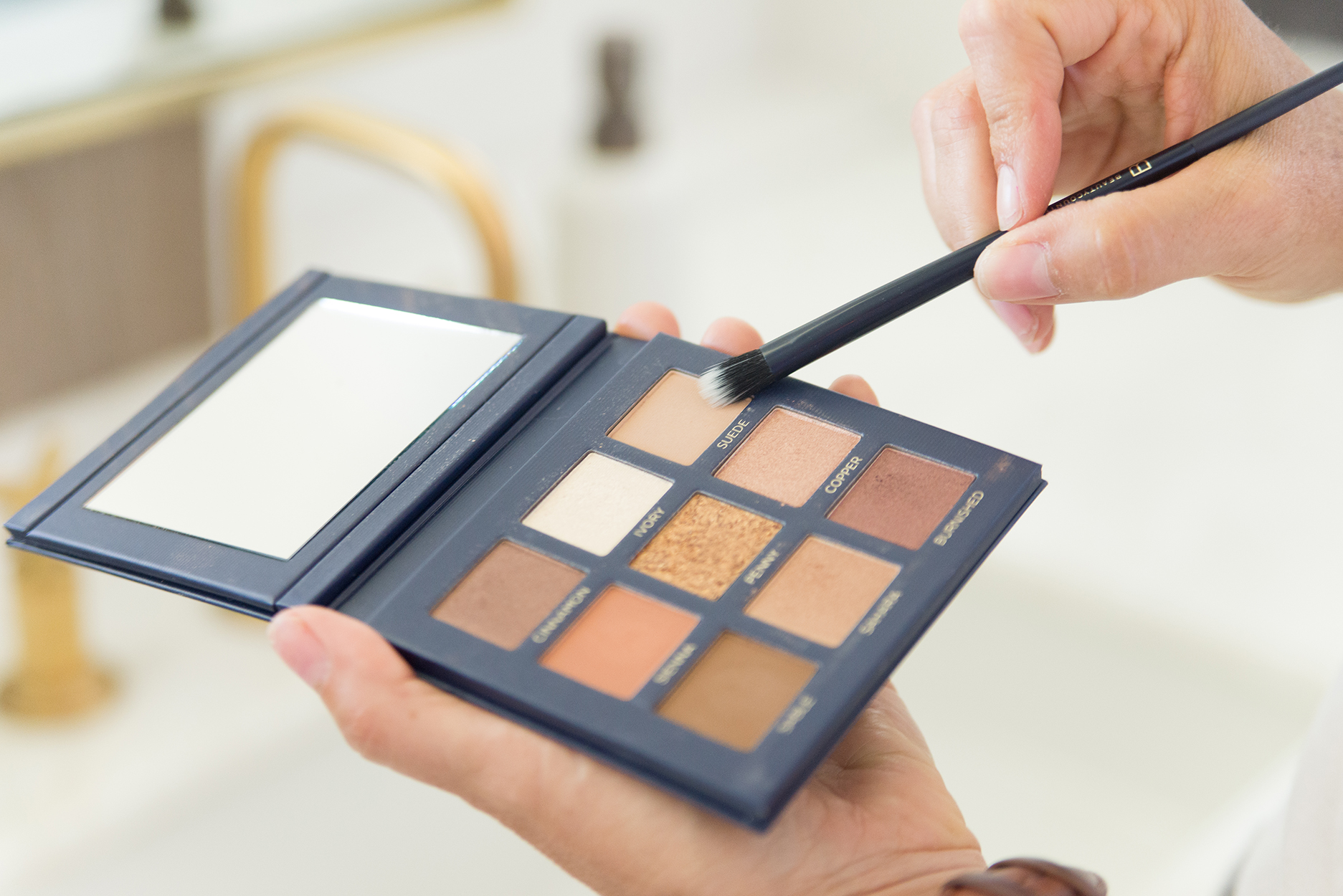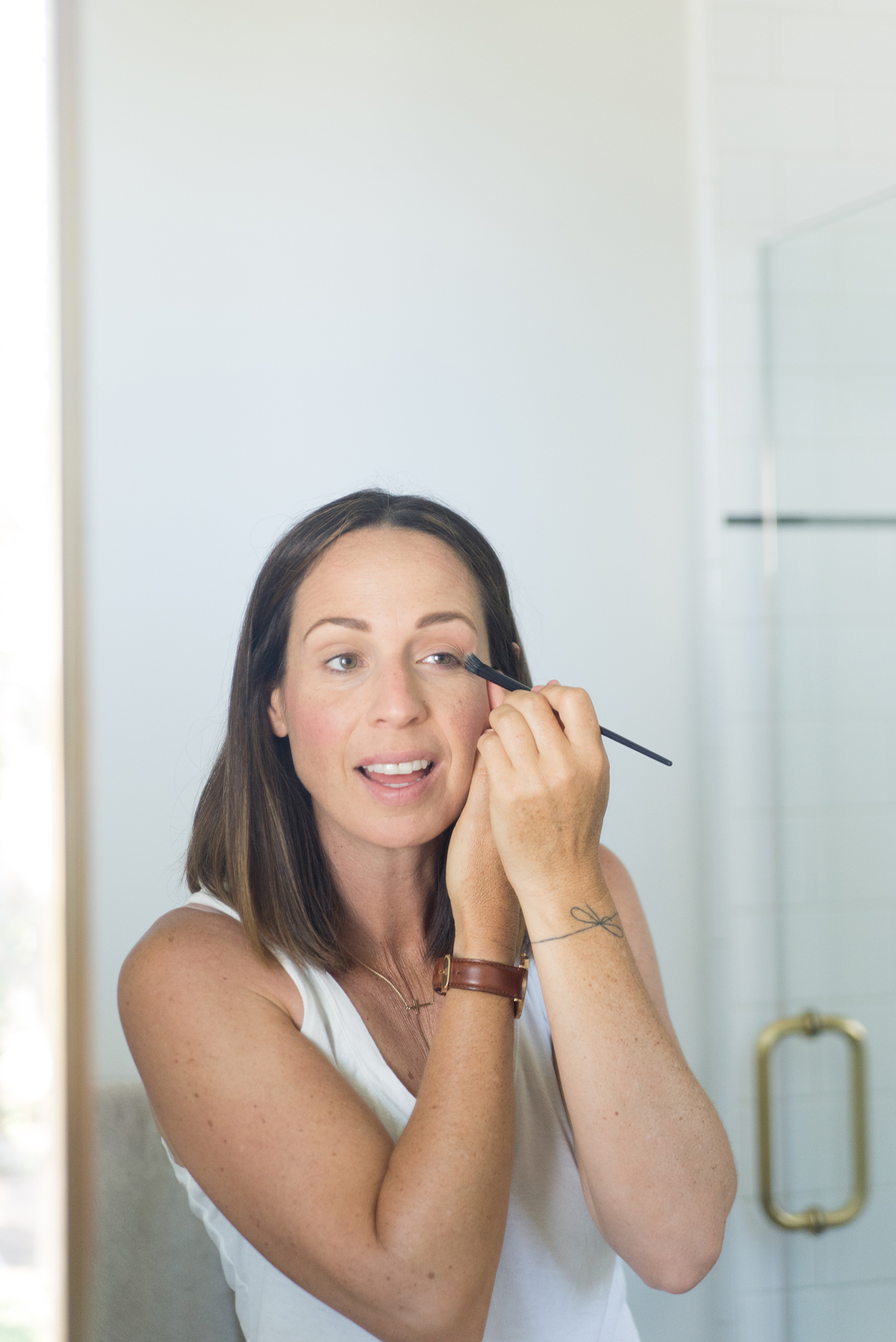 Then with a crease brush, I apply Sable, which is a rich shade of brown and is dark enough to add some dimension and depth in the crease of my eyelid, but not so dark that it looks like an evening smoky eye.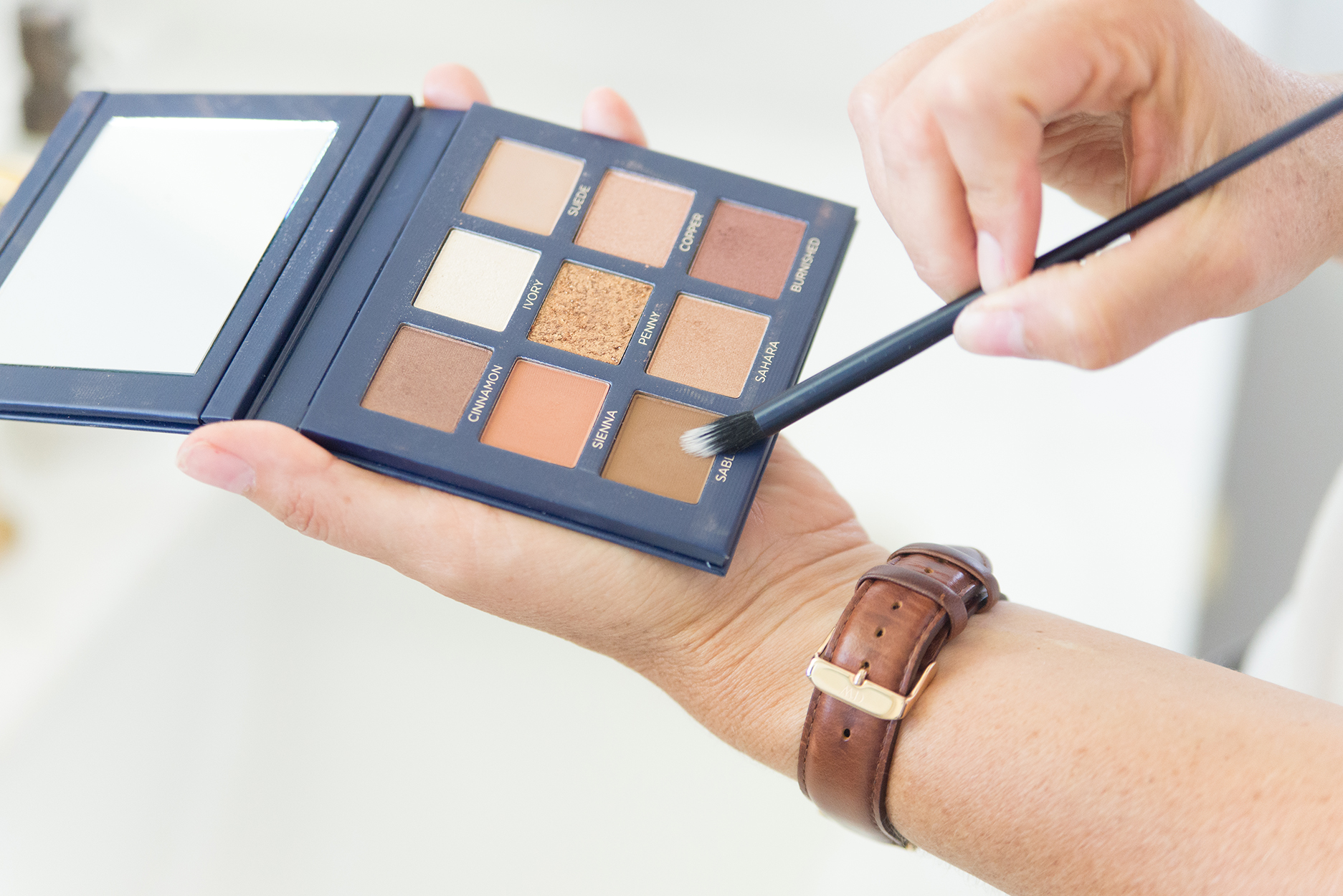 I begin at the outer bottom edge of my lid and swipe inwards to about half the length of my lid. I don't want to cover my entire lower lid, just the outer bottom edge up towards the middle inner crease.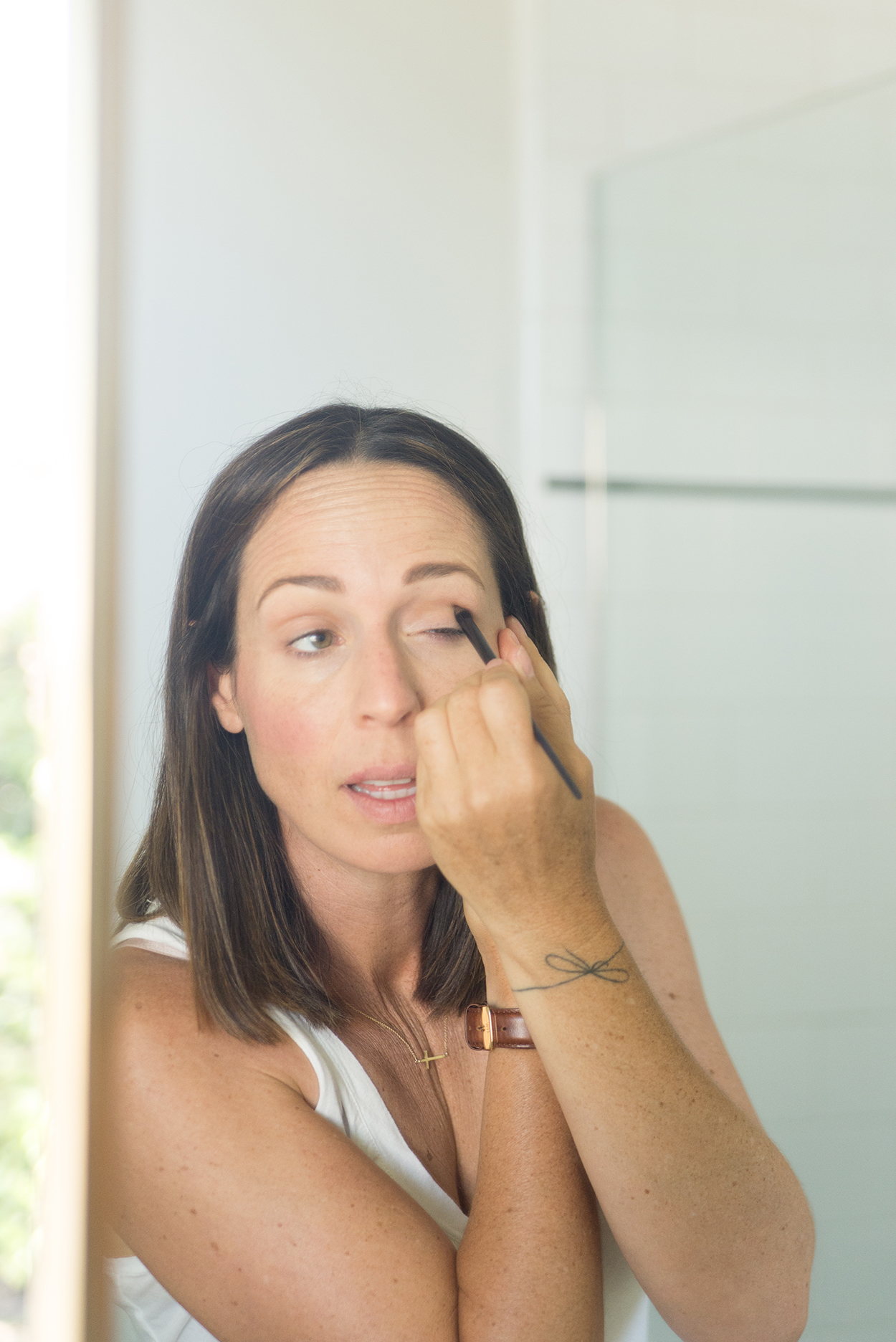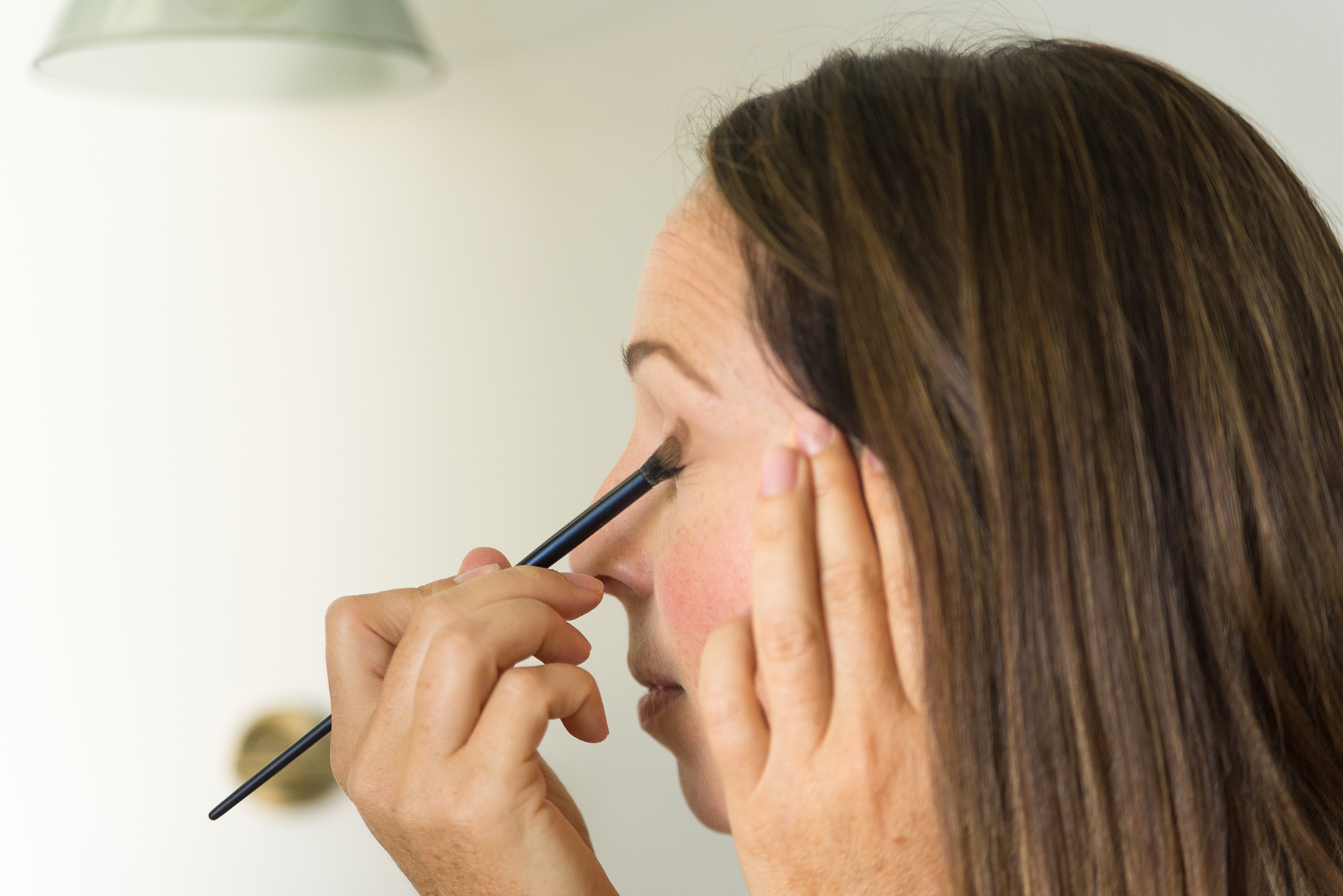 Then, to add a bit more color and dimension, I add a secondary rich color, Sienna, to the inner lower half of my lid. This will make the look a bit more interesting and lighter, than sticking with just a single dark crease. If done correctly, and you may need some practice, the dark color will sweep along the outer edge inwards and remain on the top half of that crease, and this brighter color will then be on the bottom lid and meet the darker shade at the outer edge.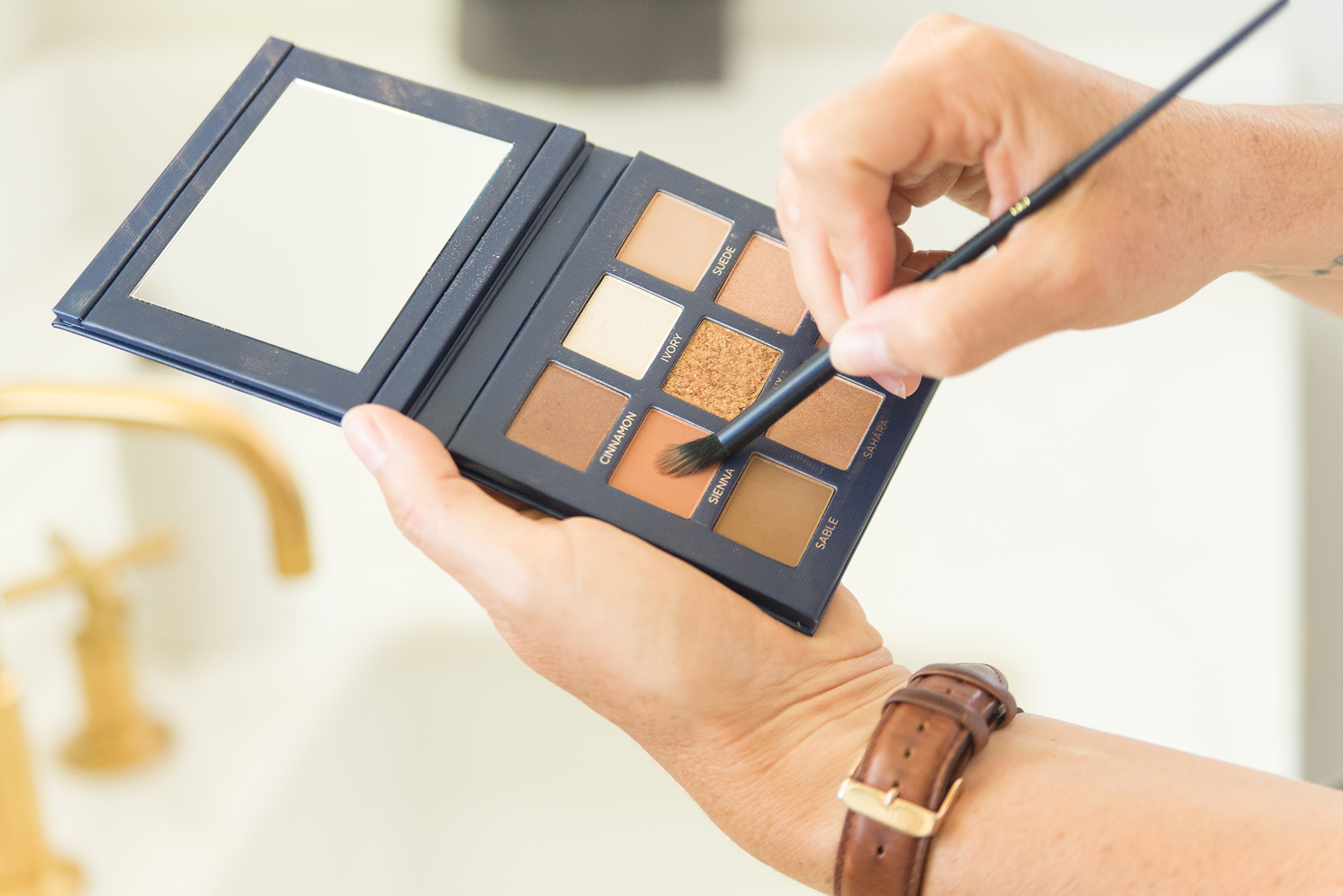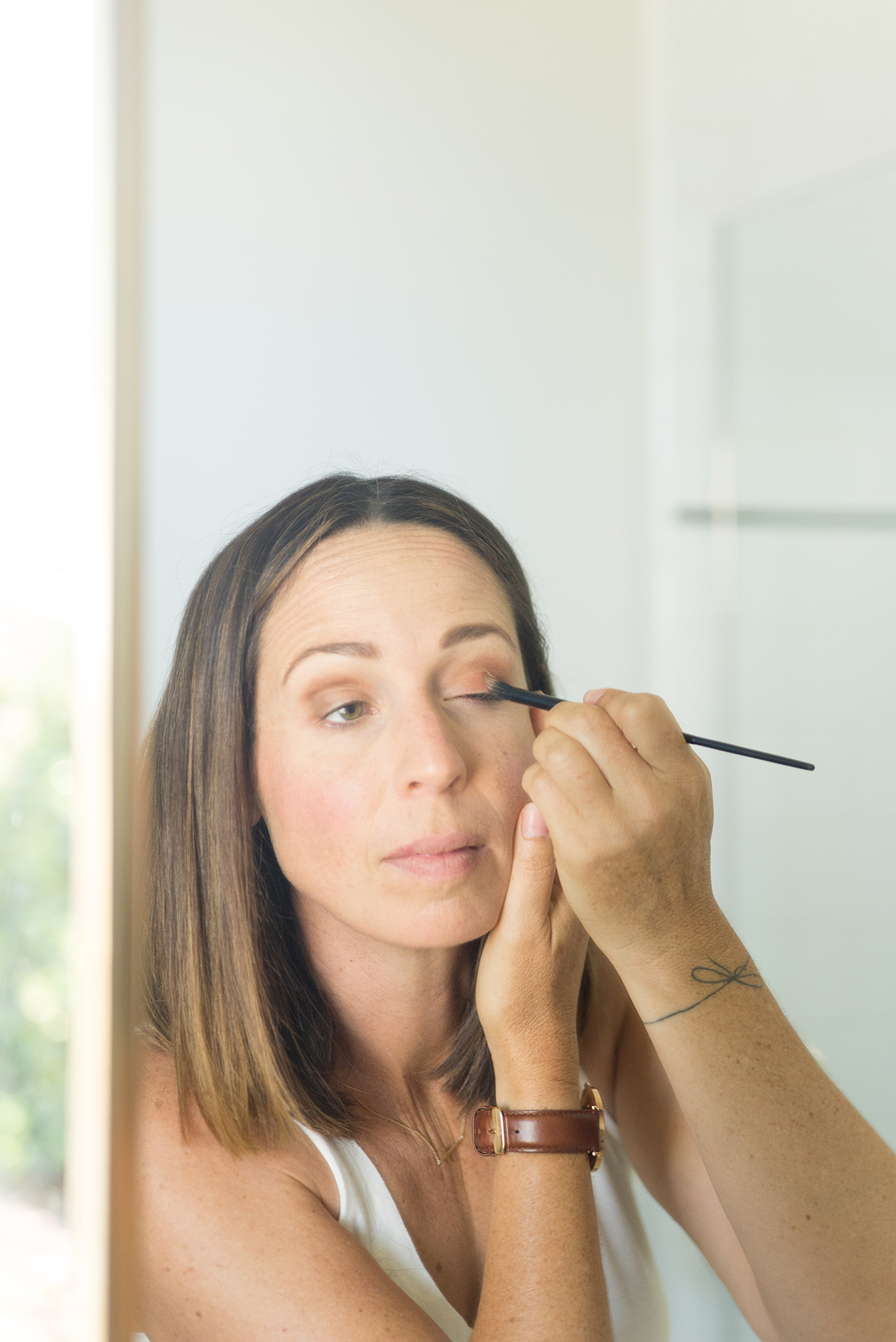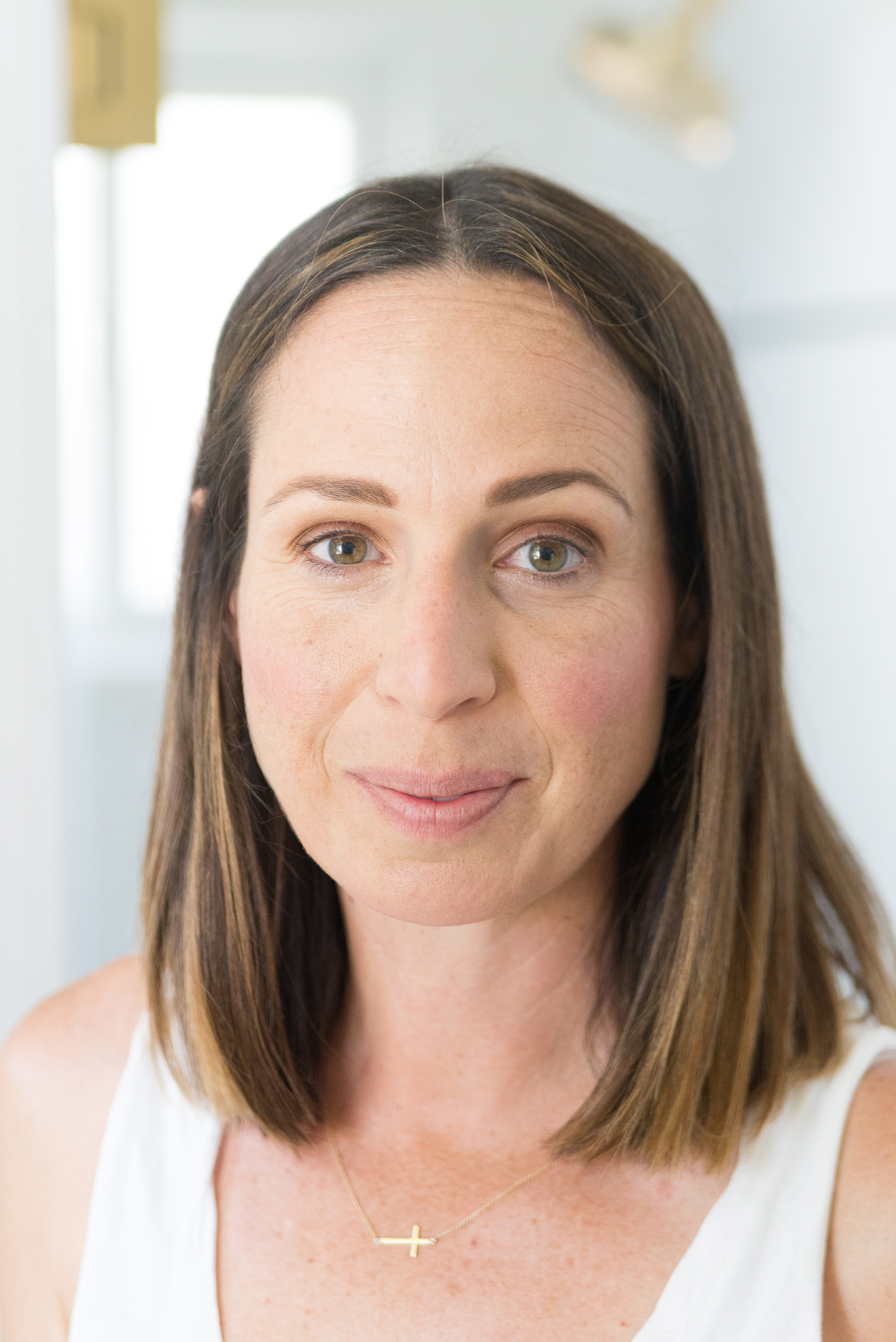 To top off the look, I add Ivory, the lightest shade, to my upper lid underneath and along the arch of my brow to highlight the eye overall. Worth noting right now that the sparkly middle color, Penny, can be applied to the whole lower lid to add glimmer and shine for an evening look. That's what I love about all these new palettes, each come with a playful sparkly color you can add to enhance the look and take it from day to night with one single application.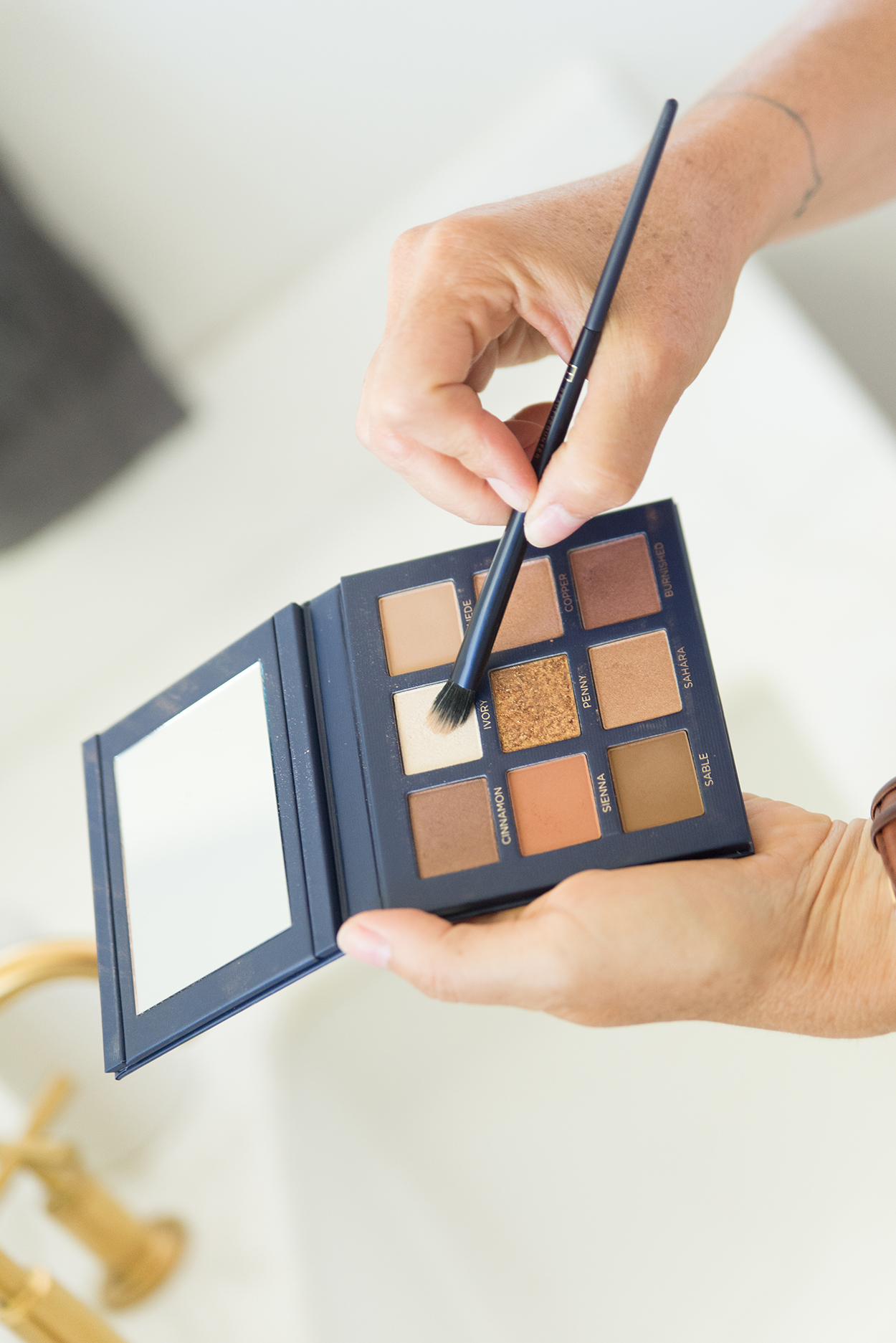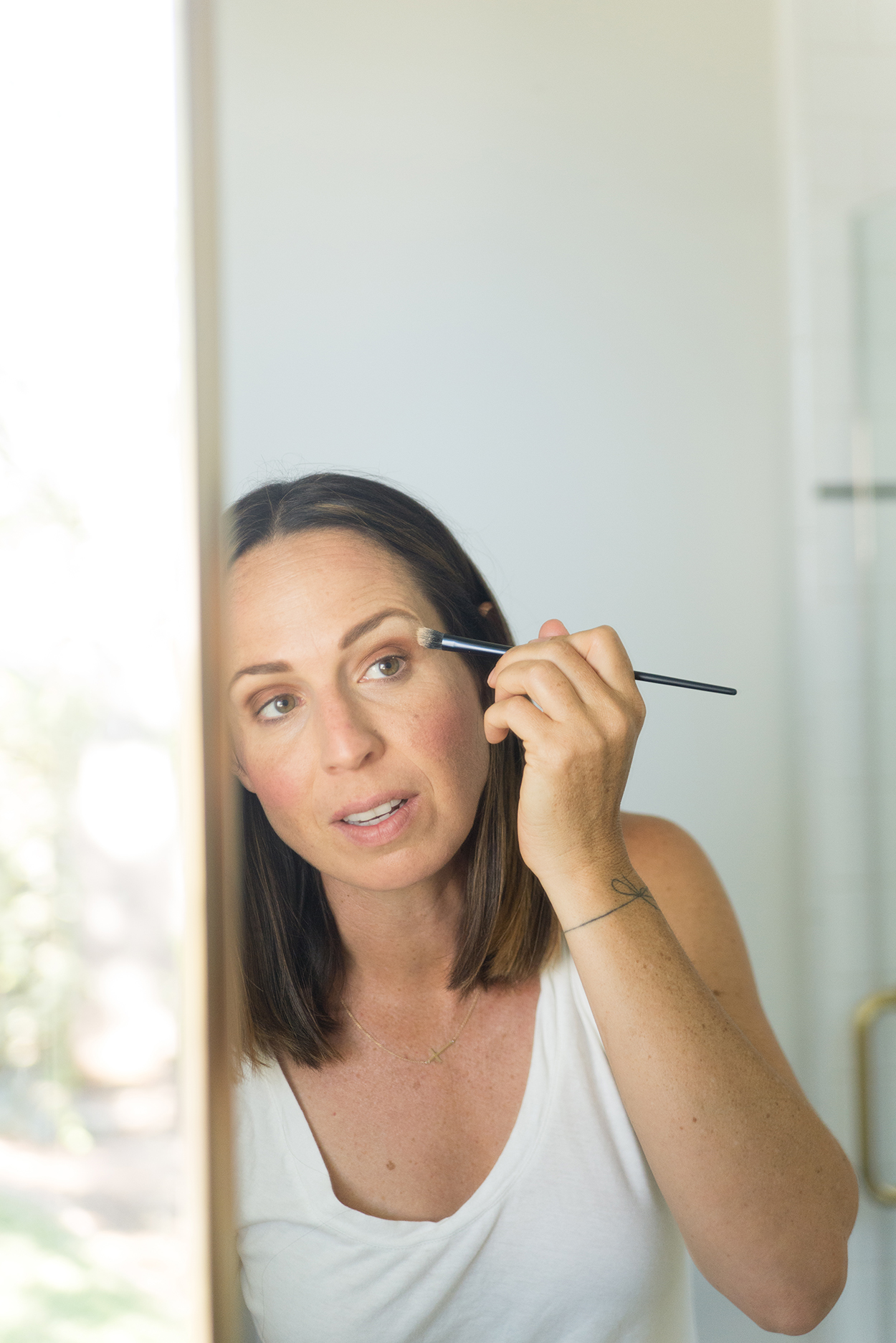 Now I could add some mascara and gloss and call this look done, but I wanted to play around with the new Precision Liquid Eyeliner, so added a simple small swipe of black liner as well. The new brush makes applying the liner a lot easier (the old brush was really small and made application a bit tricky), and the long lasting formula is amazing.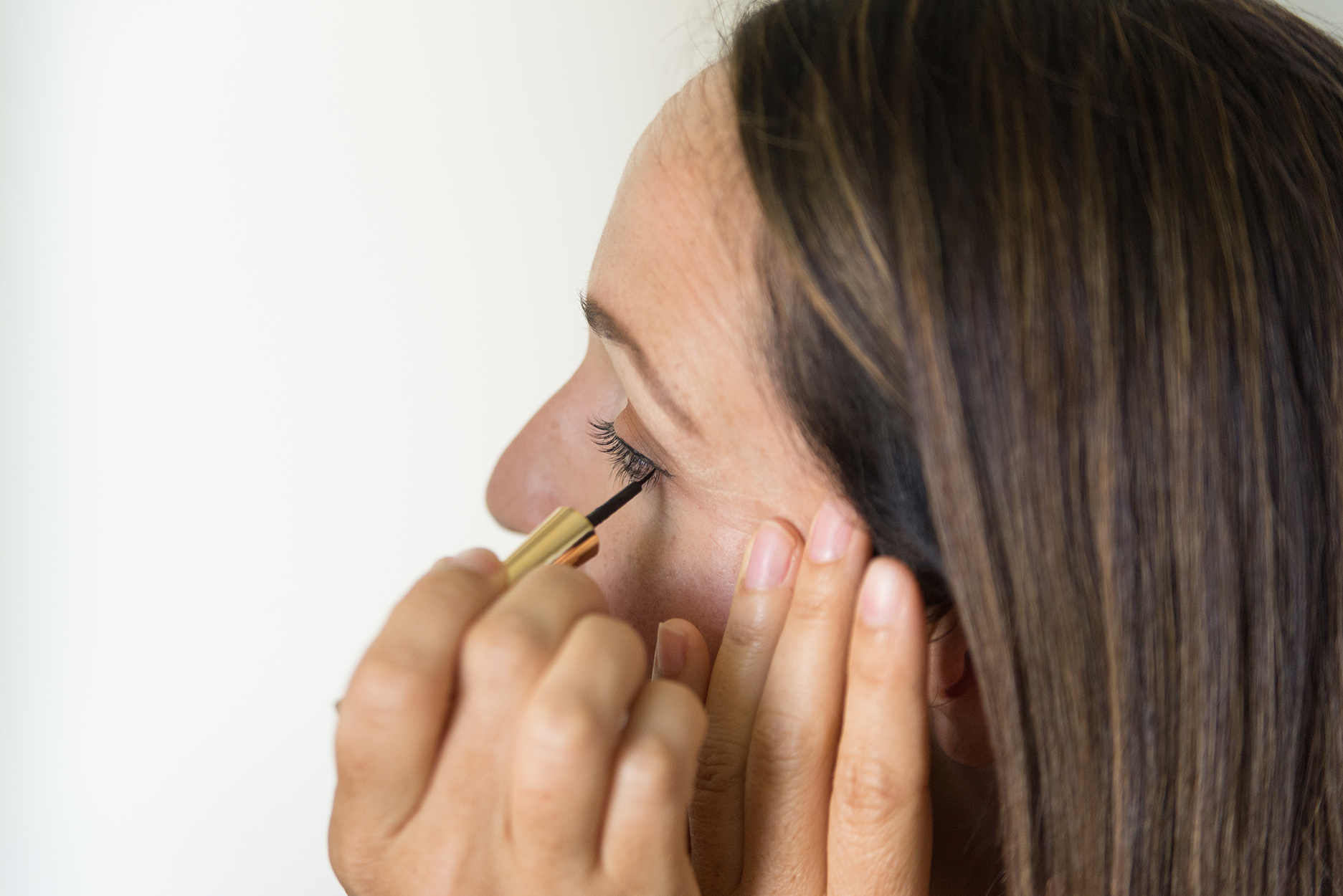 If you're intimidated by liquid liner, don't be! Again, if my shaky clumsy hands could learn, with some practice, yours can too. I suggest practicing on a blank eye without shadow, so if you mess up, you don't ruin your pretty shaded lids. I always start at the middle of the lid, and work my way out, getting that outer edge looking good first, then I finish off the rest of the inner line.
Then add some mascara and gloss, or a Color Intense Lip color and I'm done. All in all, this look from start to finish takes me just about 10 minutes and works for just about every occasion.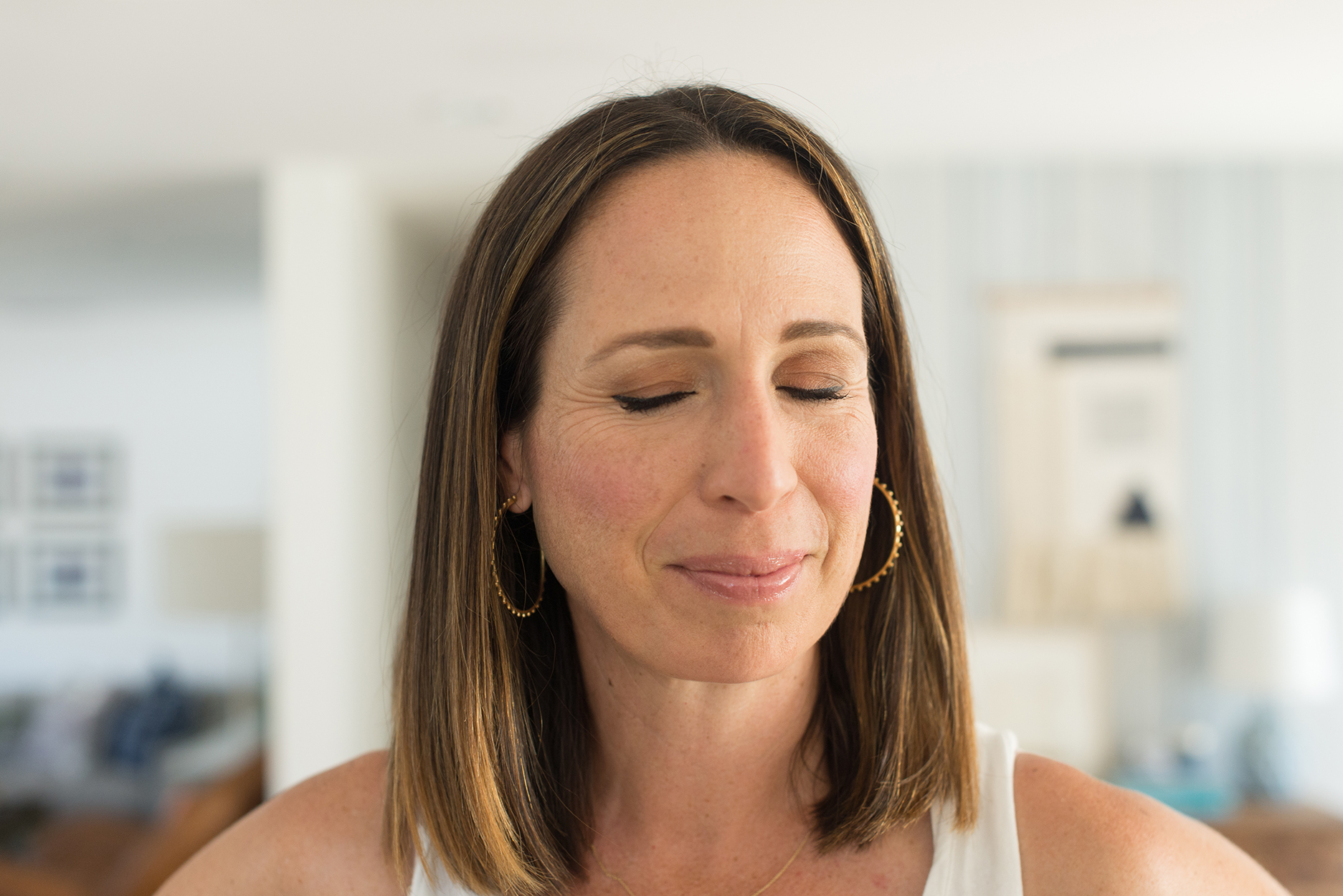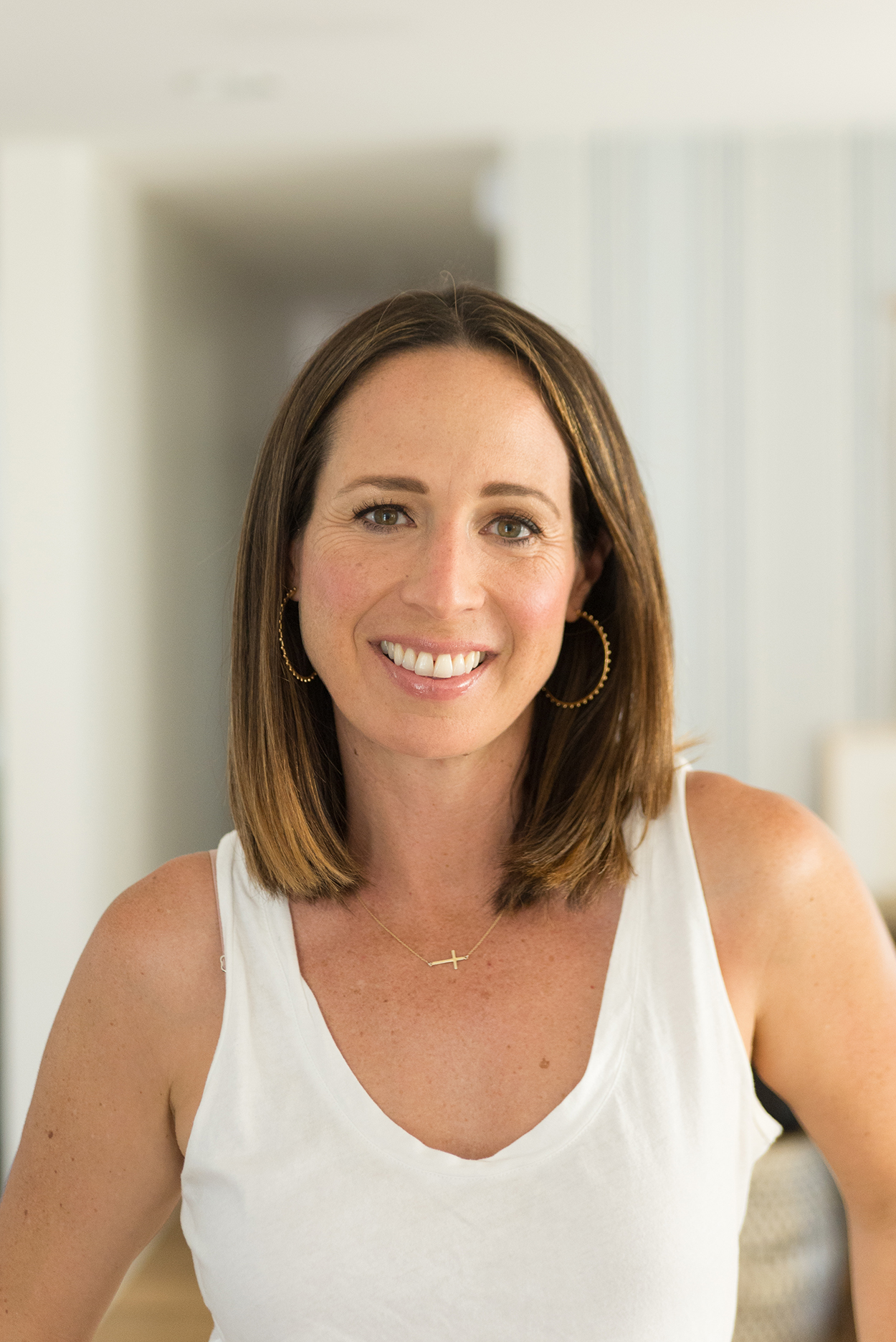 I've worked with many women over the last 3.5 years since I've been with Beautycounter who feel so intimidated by makeup application, and once I sit down with them and just show them the basics of a simple eye routine, they suddenly feel much more empowered. Even though they may only utilize these tips once every couple of weeks, they at least feel so much better knowing *how* to apply their makeup, that how often really doesn't even matter. And usually, once they see how easy it can be, they end up wearing makeup a bit more often, not necessarily to try and make themselves feel or look prettier, but just because they enjoy spending a bit more time on themselves. When you slow down even for 5-10 minutes, to spend time on yourself, you suddenly feel like you have a lot more time for yourself than darting out the door with wet hair. Plus, doing your makeup is one of the easiest, most accessible forms of self-care and expression. When I used to work retail, my fellow co-workers and I would often joke that makeup was just about the cheapest, most guilt-free and therefore fun forms of retail therapy.
Here are all the colors I used in this look, from my foundation to my lips. I hope you enjoyed this little tutorial and feel brave enough to give it a go this week! Keep in mind too that these techniques work with any color palette, so if you want to swap out brown for grays or violets for instance, just remember to use a neutral color for all over the lid, then a deep dark shade for the crease, a lighter complementary color for the inner lid, and then finally, a bright highlight of color underneath the brow bone.  Enjoy and let me know if you try!
Foundation: Tint Skin in Sand
Blush: Satin Powder Blush in Guava
Brows: Color Define Brow Pencil in Medium
Eyeshadow: Classic Velvet Eyeshadow Palette
Gloss: Dahlia 
Mascara: Lengthening
Liner: Precision Liquid Eyeliner