So fresh floral arrangements may not be a necessity at a 7 year olds birthday party, but since I was heading down to LA to visit Moskatel's and Michael Levine, I figured why not make a pit stop at the LA Flower Mart too.  After all, shouldn't having a few fresh flower arrangements around the house after the party be my reward for all my hard work?  I am no expert at floral arrangements and like with most things, I try to keep it as simple as possible, so I thought I'd share with you how to make a simple fresh floral arrangement for your next event.
Over the years I have collected several round and square clear glass vases.  I use these because of the clean and simple lines and the fact that they go with any color or party scheme.  You can add ribbon, as I did for her party, to go with the decor, as opposed to trying to match the flowers, and then use fresh white flowers for your arrangement.
Measure out your ribbon, add some double stick tape (or a touch of hot glue) and then apply the ribbon.  Add layers of ribbon or keep it simple with just one patterned strip of ribbon.
*Tip: Add strips of double stick tape in a quadrant to help the flower stems stay in place.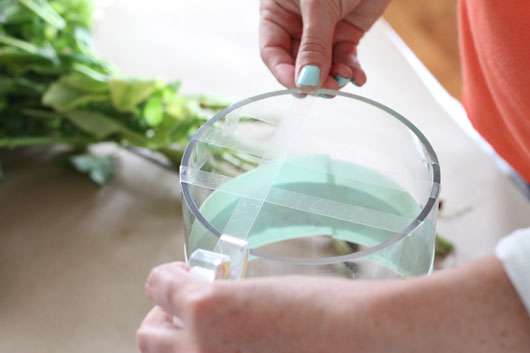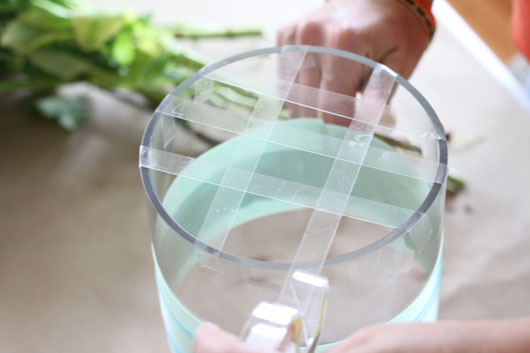 Now you're ready to begin arranging your flowers.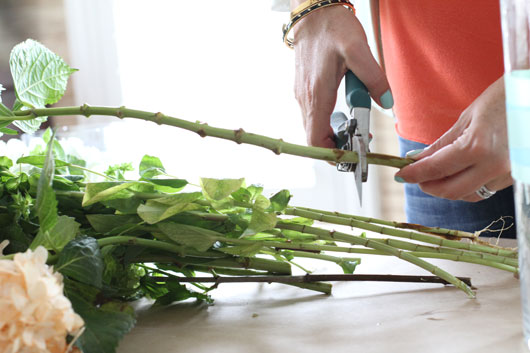 Begin by trimming your stems to desired length and snipping off leaves towards bottom of the stem so the arrangement looks clean in the base of the vase.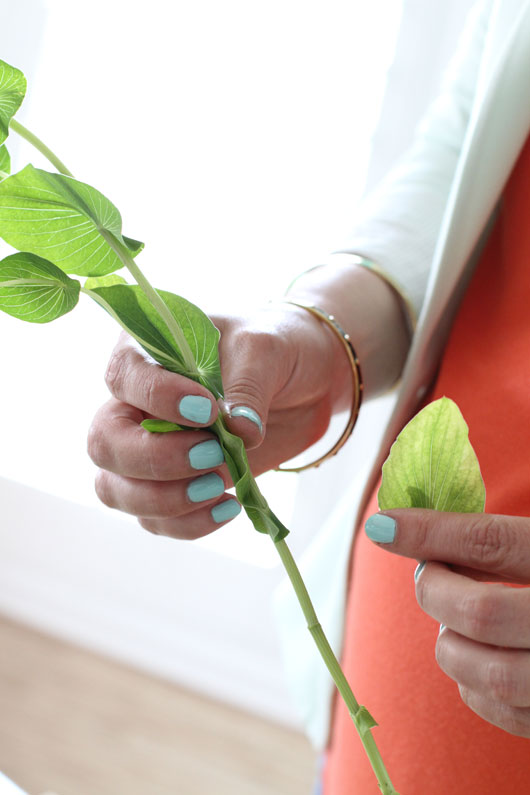 I like to begin by adding my thicker, fuller flowers, and then add bits of stock and filler at the end where needed.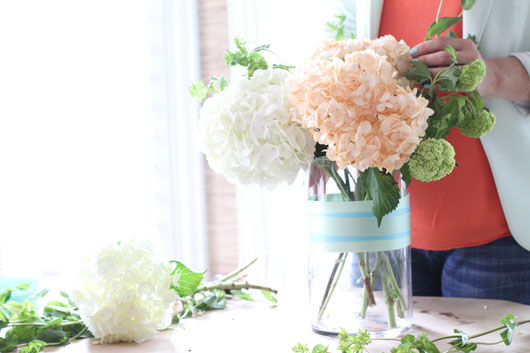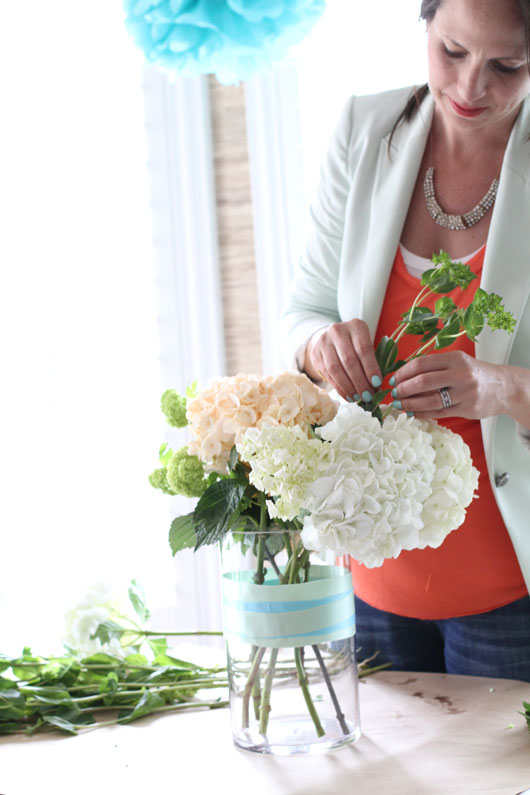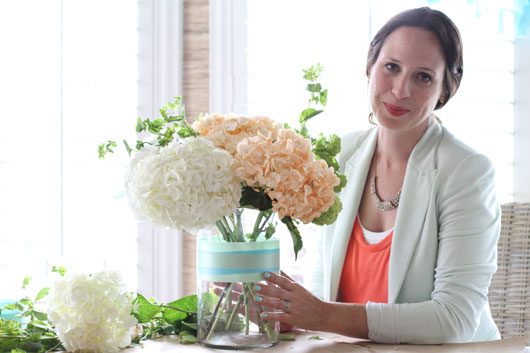 With shorter arrangements you may not need to add the tape, it just depends on the type of flowers you're working with.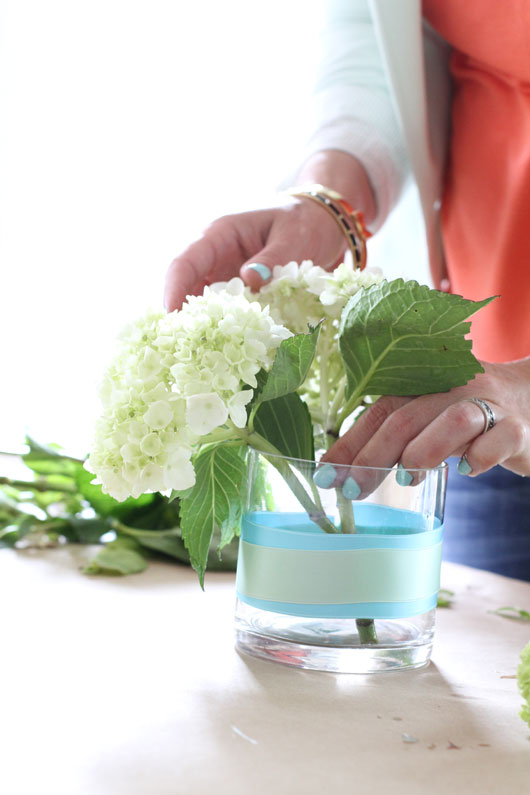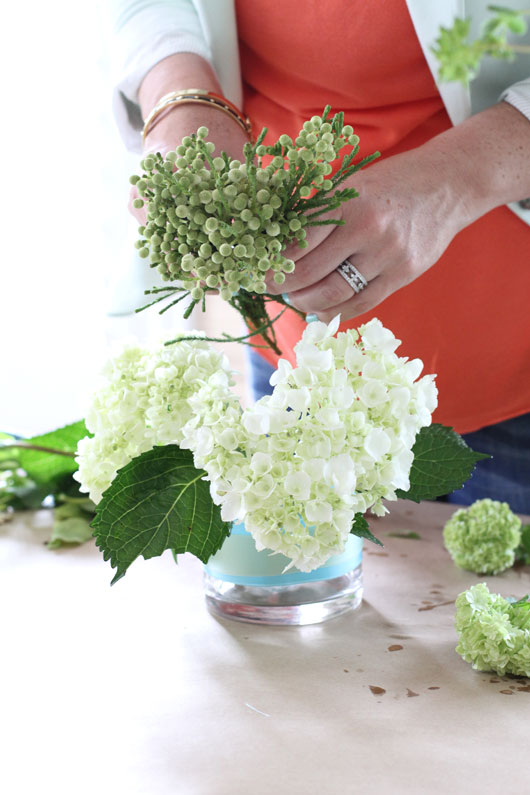 Your end result is an array of beautiful, fresh flower arrangements that cost a fraction of what you'd pay at the florist.  If you'd like to see the details of the types of flowers I used in these arrangements, and which vendors I purchased from at the LA Flower District, please visit this post.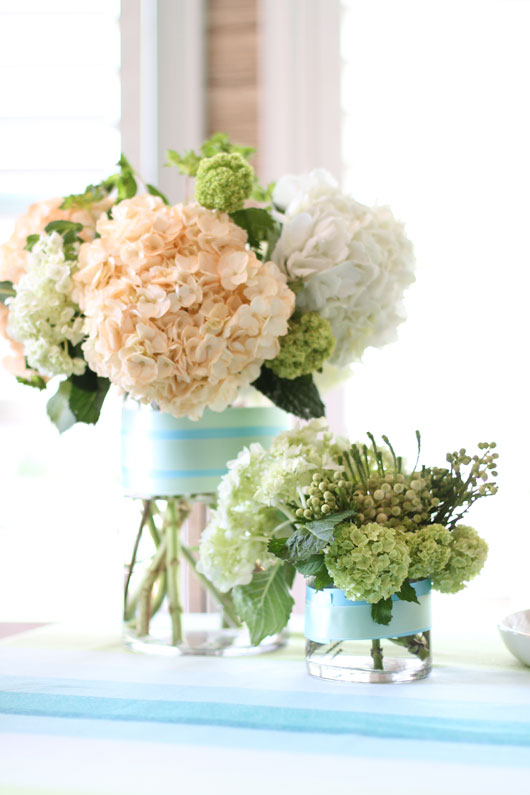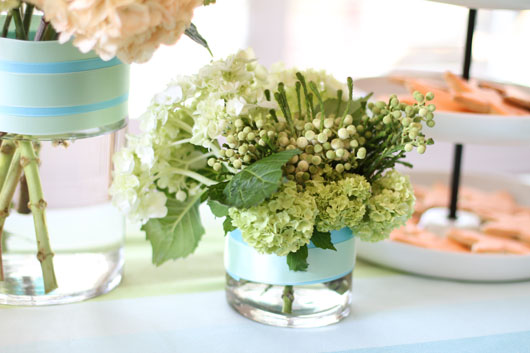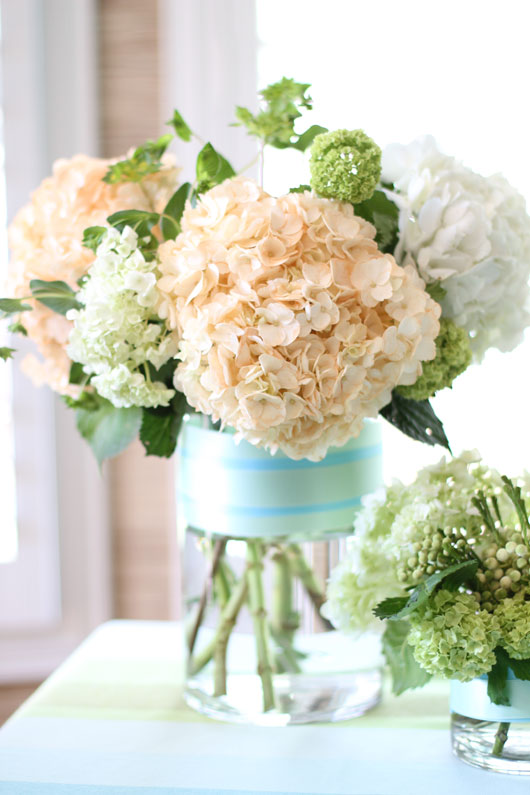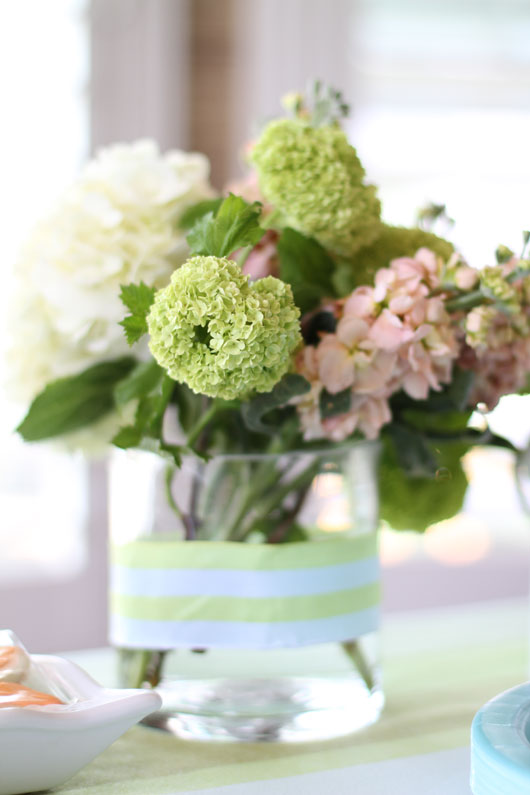 Follow For the Love Of on Bloglovin and via Instagram @fourflights