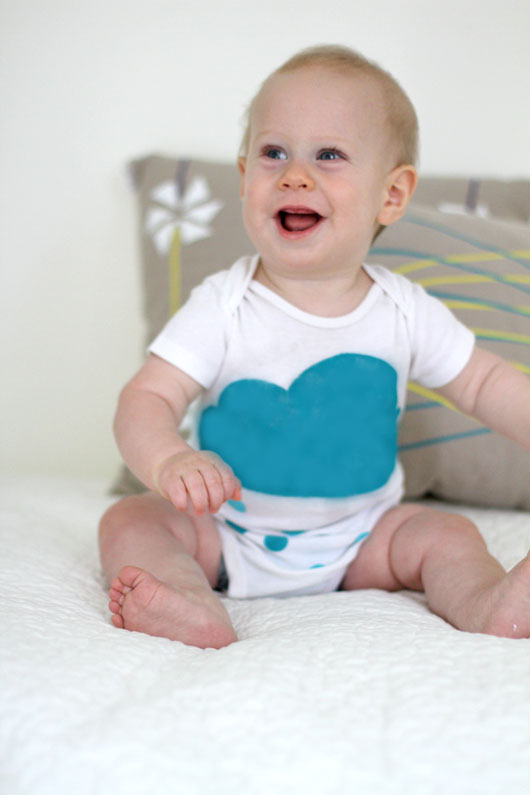 My little guy is growing despite his best efforts to refuse all solid foods lately. He's now comfortably fitting into 12 month clothes and has quickly outgrown the arrow onesie I made for him just 2 months ago. So it was time to stencil up some new pieces for him to wear, and this time I had some help from the Handmade Charlotte stencils from Plaid. I have was the Family Message Center set which contains 87 stencils to create calenders, to-do lists, chore lists, etc. I however, saw some of the smaller scale patterns and designs and figured they'd be perfect for some more bold, graphic onesies.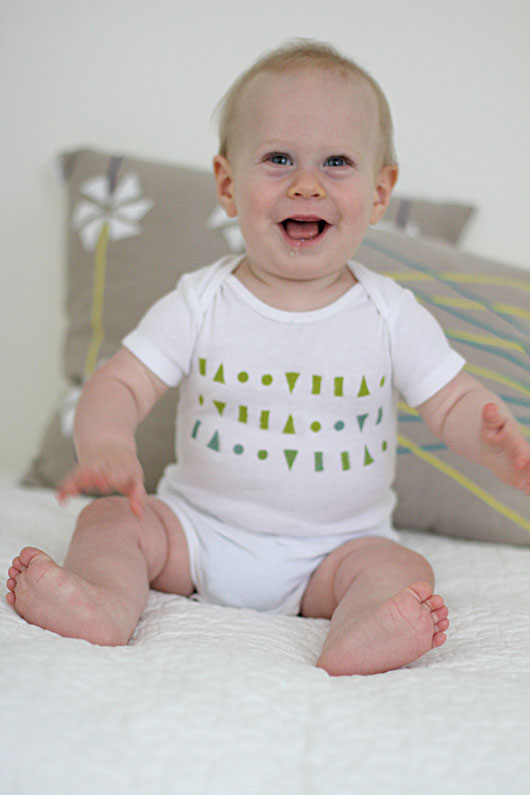 As fun as it is to make your own stencils, I have to say it's twice as fun to create these onesies when you have half the work. To make them all you need are your set of stencils, some sponge brushes and acrylic paint or fabric paint, whichever you prefer. You'll also want to make sure you place a rag or piece of thick cardboard between the 2 layers of fabric so the paint doesn't bleed through.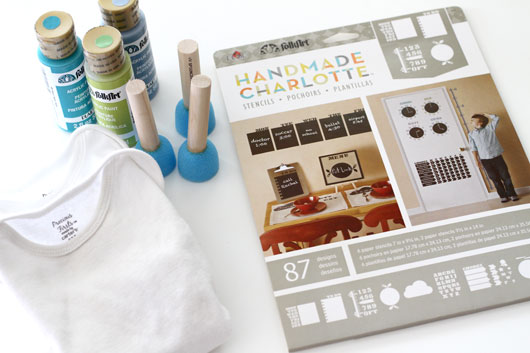 Start by taping the stencil in place, and then with a gentle pouncing motion, apply the paint in up/down strokes.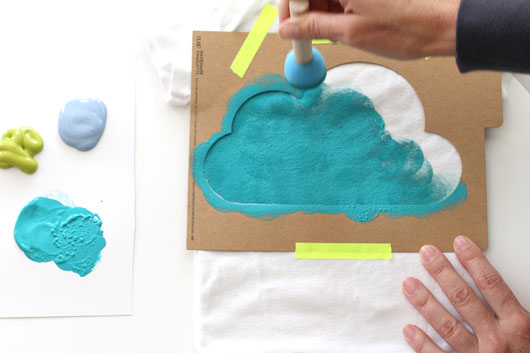 You don't want to attempt to brush it on side to side because it will pull at and stretch out the knit too much. Up and down, applying a generous amount of paint is the way to go.
To get the gradated colors of the raindrop I just mixed some of the aqua paint with white and didn't worry about being too precise with color match, so that it kind of came out in a swirly blend of light and dark shades of aqua.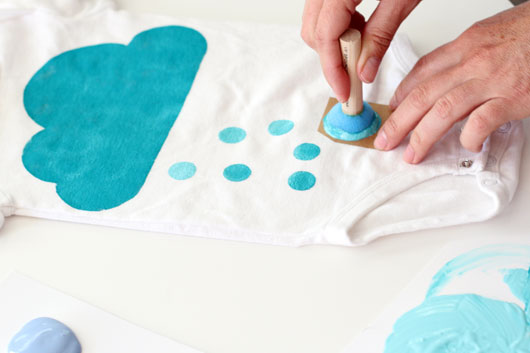 To get the graphic Morse code looking pattern, I cut out a grouping of 3 shapes and then just applied the paint and alternated the stencil right side up and upside down.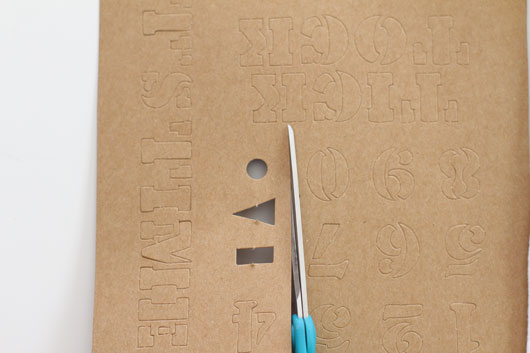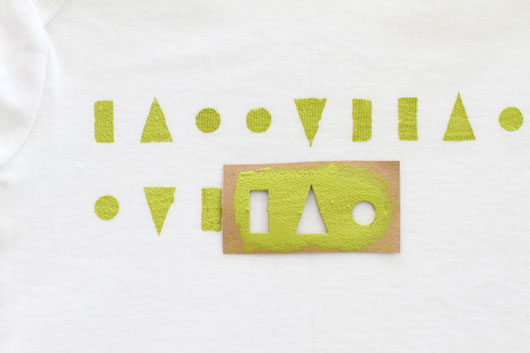 Allow the paint to dry for at least 2 hours and then remove your rag or card stock. You can prewash it but not necessary. These hold up in the wash fine for me and we end up getting lots of use out of them. They never come out perfect, but that's part of the charm I suppose.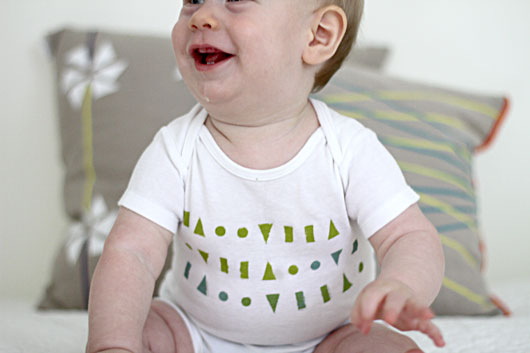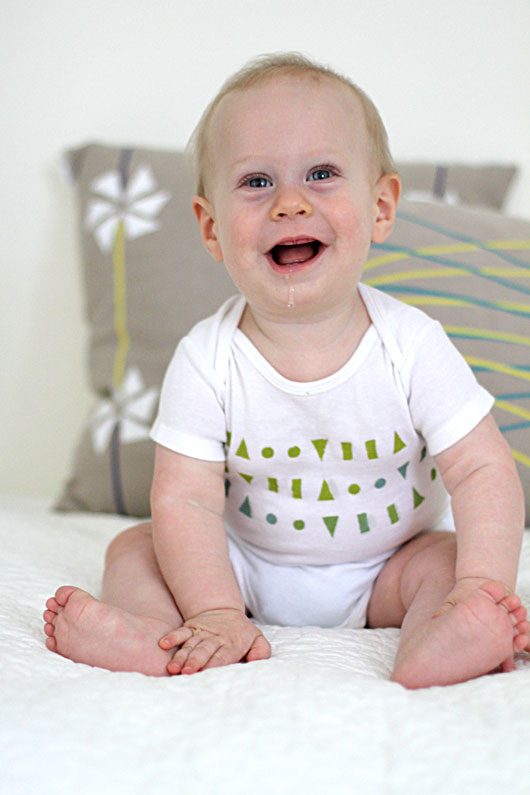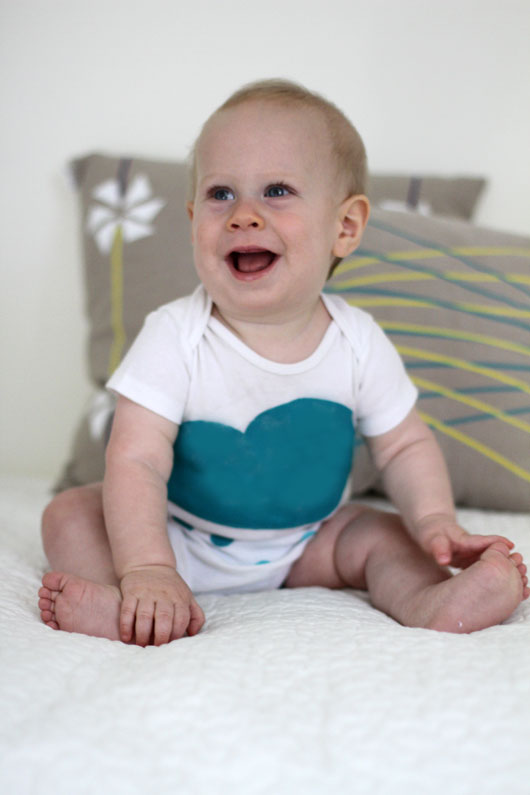 Let me know if you have any questions, and if you have a set of the Handmade Charlotte stencils, I'd love to know which one you have and how you like it, so I can get another set. The catalog of stencil sets can be viewed here, and I'd love to get the patterns or party set.