Are you a part of the For the Love Of Facebook community?  Let's be friends!
Truth be told, I haven't been doing much cooking lately. Okay honestly, I've done zero cooking, other than reheating meals, and I can't remember the last time I tried a new recipe. I used to try at least one new recipe a week, but with the pregnancy and now the postpartum phase, the last place I've been able to recapture my mojo is in the kitchen. I had a good friend over a couple of weeks back though, and I wanted to make something special for us to enjoy together, so I decided to make a good standby, this rustic plum tart. Now is the perfect time of year to make this tart, as it screams Fall to me.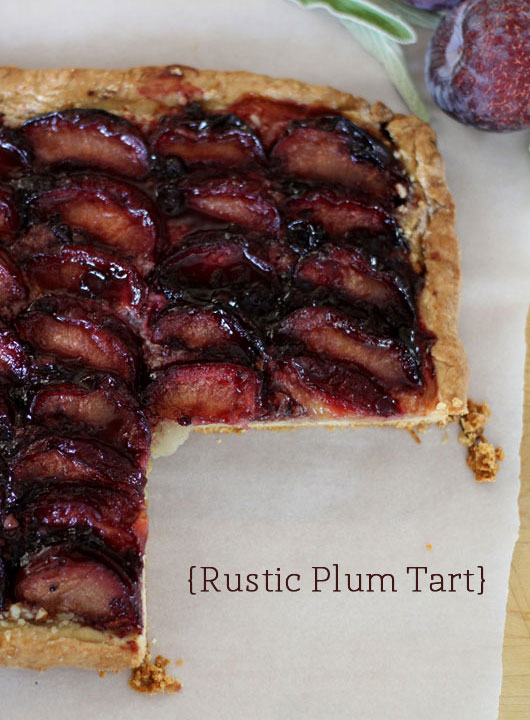 Without sounding like too much of a weirdo, I despise super sweet things, and this tart is the perfect amount of sweet, with the buttery savoriness of the crust, to make a perfect dessert or breakfast time treat.  It's rather simple to make and is a good way to get rid of a big batch of stone fruit that may be close to becoming over ripe (I've tried it with peaches and apricots with very good results).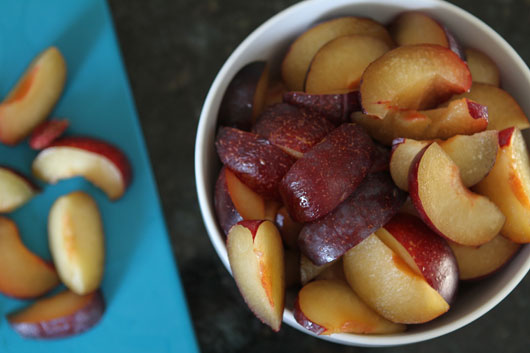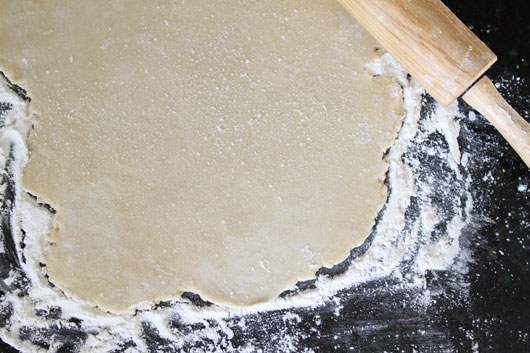 The layer of crushed up almonds under the fruit gives it just the right amount of crunch and texture. And the kicker to this dish is the topping of creme fraishe, or Greek yogurt if you have that on hand. It adds a nice amount of moisture and a bit of tang to make the plum taste really zing. And the leftovers warm up nicely too. Just keep refrigerated and reheat a few seconds in the microwave as needed. Enjoy!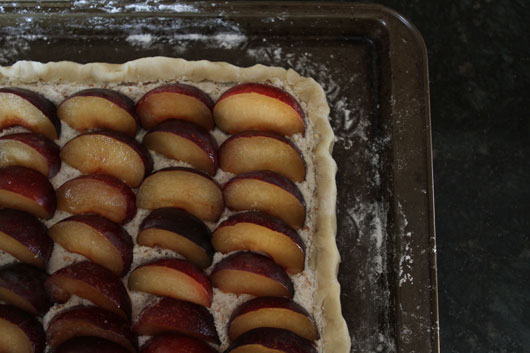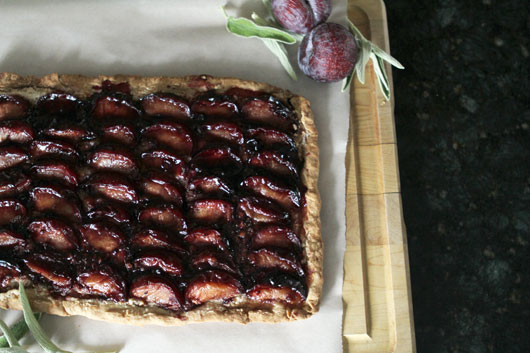 Rustic Plum Tart

Pastry (I've used a store bought pie crust many times with much sucess, but if you have a bit of extra time, this crust is easy and pretty fail proof):
2 cups all-purpose flour
8 TBSP (1 stick) cold unsalted butter, cut into small pieces
1 TBSP sugar
1/2 tsp salt
1 large egg yolk
1/3 cup cold water

Tart
1/2 cup shelled almonds
1/4 cup plus 2 tbsp sugar
1/4 cup all-purpose flour
1 1/2 lbs plums, pitted and sliced
4 TBSP unsalted butter cut into small pieces
1/2 cup red currant jelly (or a blend)
1 TBSP Grand Marnier (I use triple sec)
Creme Fraiche for serving

To prepare the pastry: combine flower, butter, sugar, and salt in a food processor or standing mixerand process until the mixture resembles coarse meal. Add the egg yolk and cold water and process until the dough just comes together in the bowl. Wrap in plastic wrap and refrigerate for 1 hour.

Preheat oven to 400 degrees
Combine almonds, the 1/4 cup sugar, and the flour in the food processor and process until the mixture is a powder and set aside. On a lightly floured surface, roll the dough to form a large rectangle, 1/8 inch thick. Transfer the dough to a baking sheet. Sprinkle the almond mixture over the pastry, leaving a 1-inch border all around.

Arrange the plum slices over the almond mixture. Fold the border of the dough up, pressing and pinching it together to make a rim. Dot the plums with the butter and sprinkle the remaining 2 tbsp sugar over them. Bake until the filling is bubbly and the crust is golden, about 1 hour.

Meanwhile, mix the red currant jelly and the Grand Marnier (or triple sec) together in a small bowl. Brush the mixture over the entire tart just after it comes out of the oven. Let the tart cool and serve warm or at room temperature, with the creme fraiche.

*Adapted from Celebrate! by Sheila Lukins