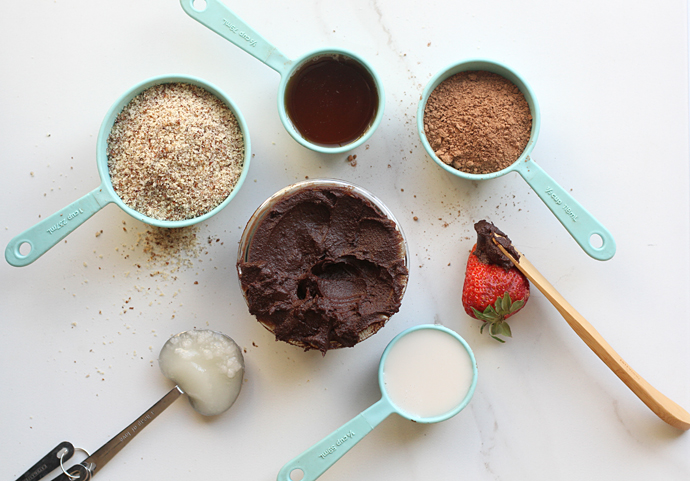 Sometime a couple years back, I decided to try Nutella, and we quickly grew more than a little hooked. Since it was "hazelnut" spread, I naively figured that since it was nut based, it was a delicious, too good to be true healthy treat. I never even bothered looking at the ingredients, and when I began paying closer attention to those ingredient labels, I was dumbfounded to find that hazelnuts, weren't even the first or second ingredient, but instead, sugar and palm oil came first. Not only did it list sugar as its main ingredient, but Nutella also contained soy lecithin and vanillin, an artificial flavor. Turns out that chocolaty spread was indeed too good to be true. We finished our last jar and said good bye.
I'd like to say we never looked back, but Syd has since longed for Nutella toast, and makes sure I know every so often, that he still really wishes we could eat Nutella. Sometimes making healthier choices leave me feeling like a real asshole of a parent.
I looked into making my own, but the process of roasting and then peeling each individual hazelnut seemed like way more work that I could find time for. Somewhere along the line I found out about actual hazelnut meal, but wasn't sure if it was sold in bulk or prepackaged. I was having a hard time finding it, but then finally came across it from Bob's Red Mill, sold at Whole Foods, and whipped up my own batch today with relative ease. At first, the kids weren't too keen on it, claiming to like the flavor but not the texture. I couldn't blame them all that much considering it was still very mealy, so I added coconut oil, more almond milk, and blended for a few more minutes to get it nice and smooth. Worked like a charm.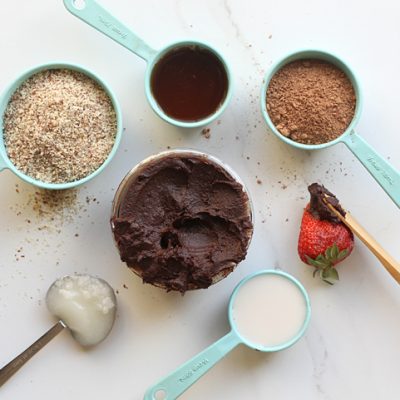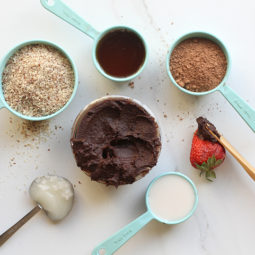 Homemade Nutella
Make a healthier version of Nutella at home with this easy recipe.
Print
Pin
Rate
Ingredients
1

cup

hazelnut meal

⅔

cup

raw cacao powder

½

cup

or slightly less, maple syrup

⅓-1/2

cup

almond milk

depending on how thick/thin you want it

1

heaping tablespoon coconut oil

softened

pinch

of sea salt
Instructions
Place all ingredients in a powerful blender or food processor, and blend until a nice and smooth consistency is achieved.
Because this homemade version contains no preservatives and contains perishable ingredients, it is advised you store in the refrigerator. The yield for the following recipe is just over a cup, so you should have no problem going through this batch in a couple of weeks. Because Nutella is usually stored at room temperature though, try to allow some time for this version to warm up a bit before trying to spread on a nice piece of bread, but it would soften up nicely on warm toast. Let me know if you have any questions!