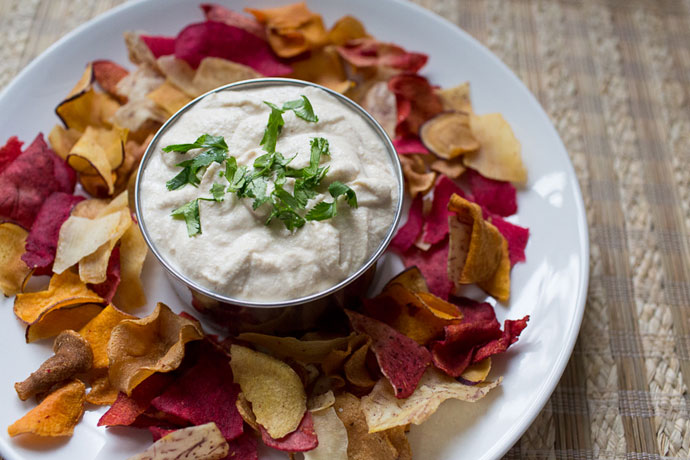 Cashews have seem to become an all-purpose nut these days, and I'm kind of loving it. Mild in flavor, softer in texture and full of essential nutrients, including a healthy dose of protein and healthy fats, you may find cashews transformed into grain-free crusts, as a simple add-in for protein packed smoothies, and here, as a non-dairy, non-legume alternative to sour cream and hummus. Lindsey introduced us to cashew cream earlier last month, as a topping to this yummy cauliflower rice and sweet potato dish, and most recently, I used it in place of ricotta in my zucchini rolls. Since the original recipe was sort of buried within another recipe, I decided to separate it out and showcase this beautifully versatile dip on its own.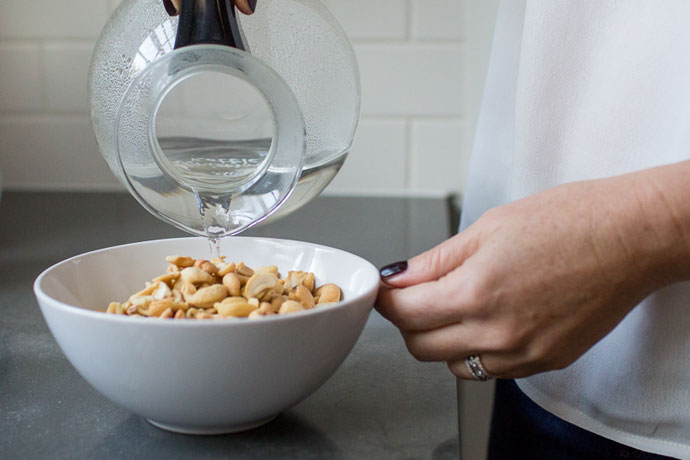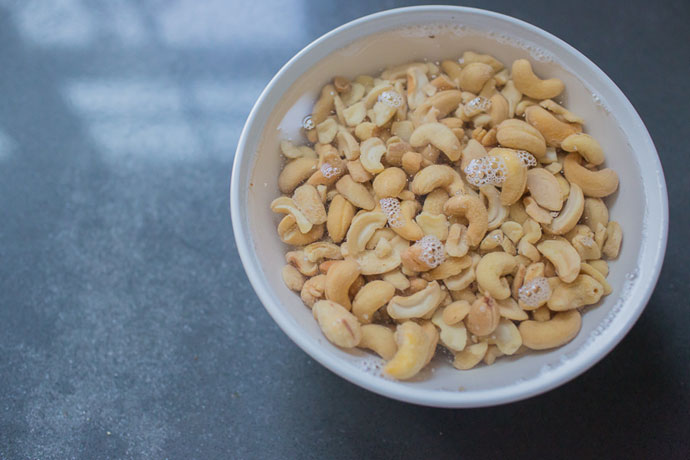 You begin by soaking your raw cashews
 in some warm water, for at least an hour. If you soak them longer, say, overnight, they will absorb even more water and yield a creamier texture, so if you have the time, allow them a nice long soak.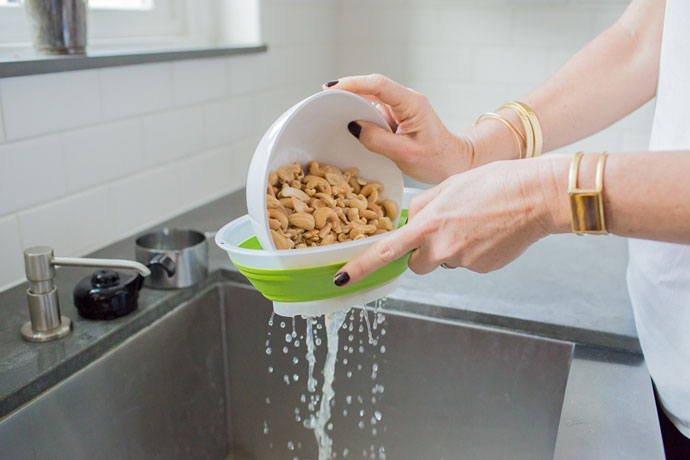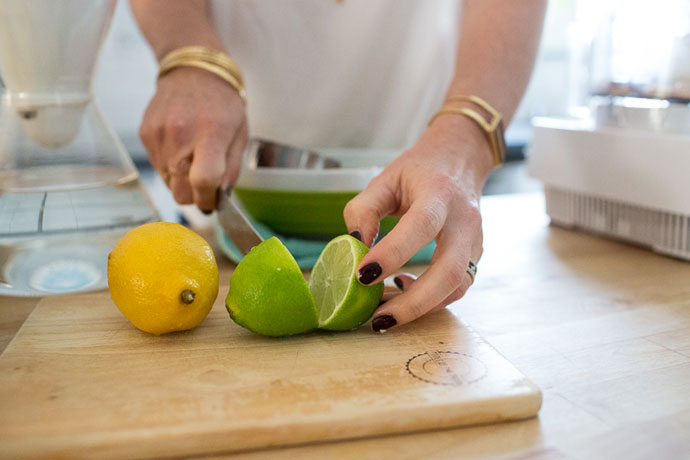 To balance out the inherent sweetness of the cashews, you'll want to add some citrus, in the form of lemons and/or limes. I like both, but use what you have on hand. This will give the cream some bite.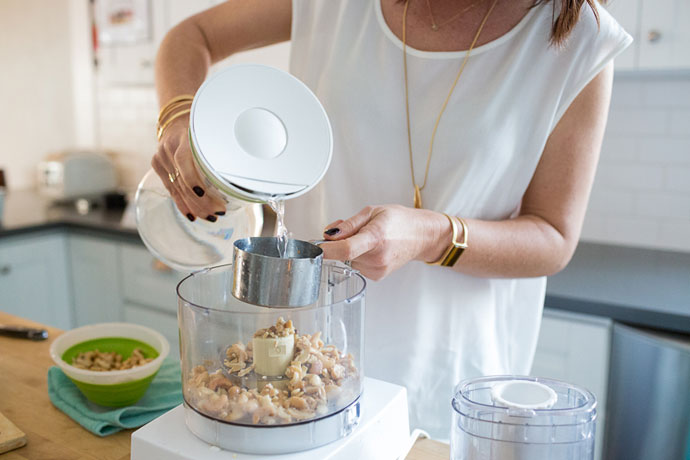 Add your cashews, along with your water, into the food processor
fitted with the chopping blade. Now note here, if you've left your cashews soak for a long time, they'll be more watery, therefore you'll need to use less water. A safe place to start is with 1/4 cup, and go from there. Just like when you make hummus, you'll add olive oil as you go, to suit your liking.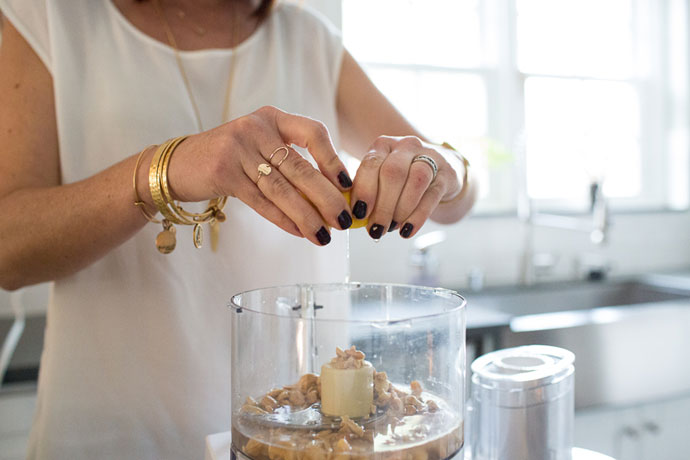 Add in your citrus, as well as a heavy pinch of salt, at least 1/4 tsp, and pulse till nice and smooth, scraping the sides to fully incorporate, as needed.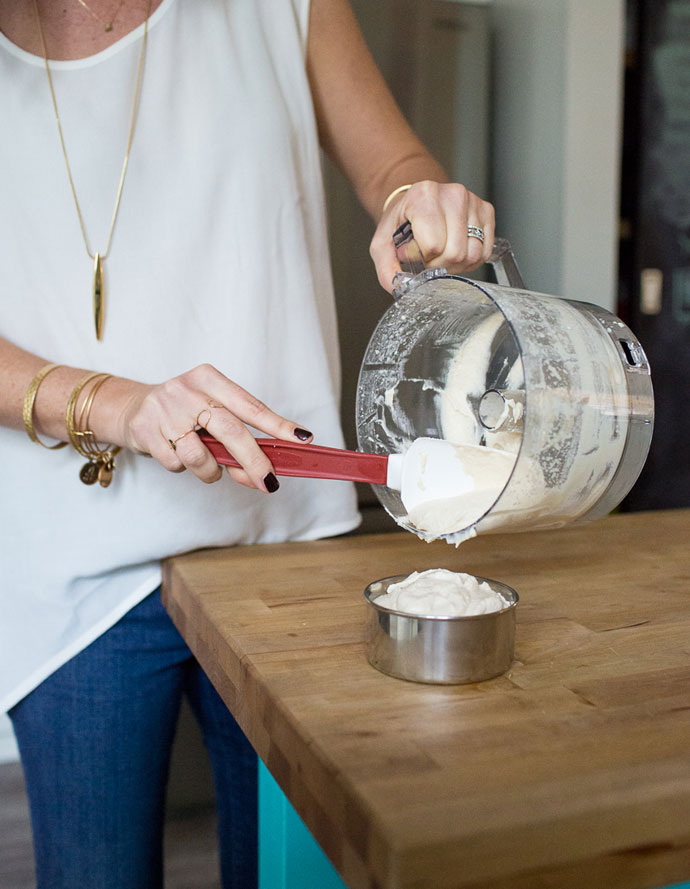 Store your cashew cream in the fridge for up to 10 days, and use it as a topping for sweet potatoes, as a dip for fresh veggies, as a smear in lasagnas or fresh veggie rolls, as a filling for wraps, and on and on. The possibilities are endless really. My favorite way is to saute up some spinach, fill a roasted sweet potato with spinach, and then top with cashew cream and some slivered almonds.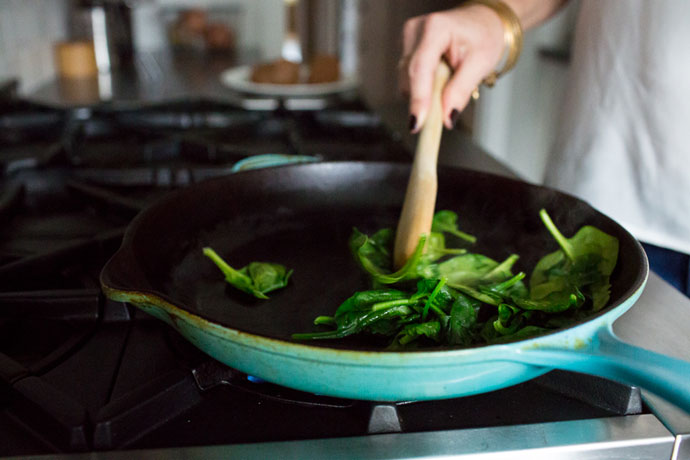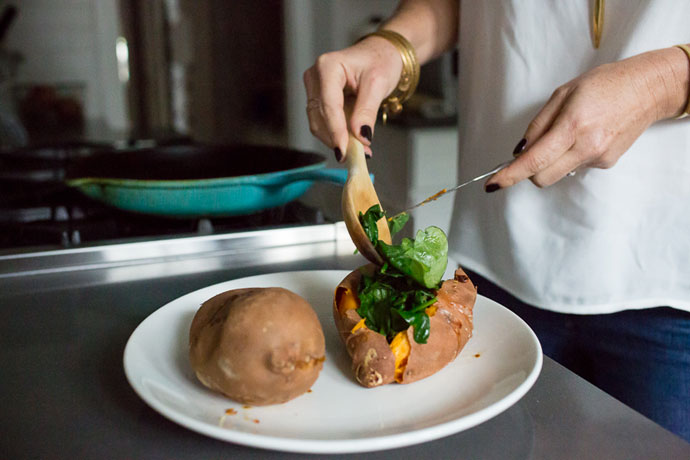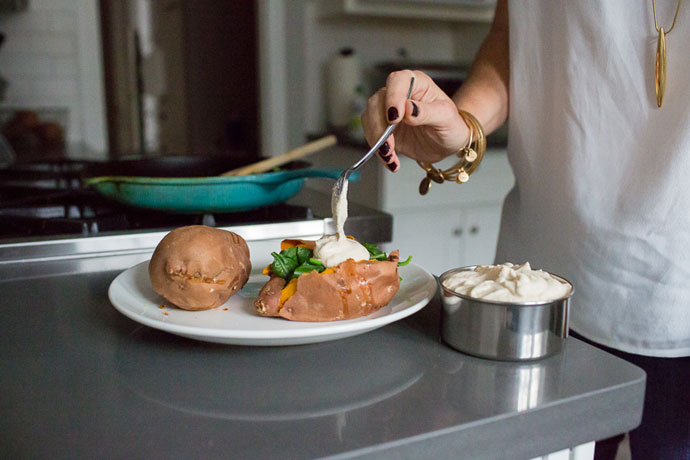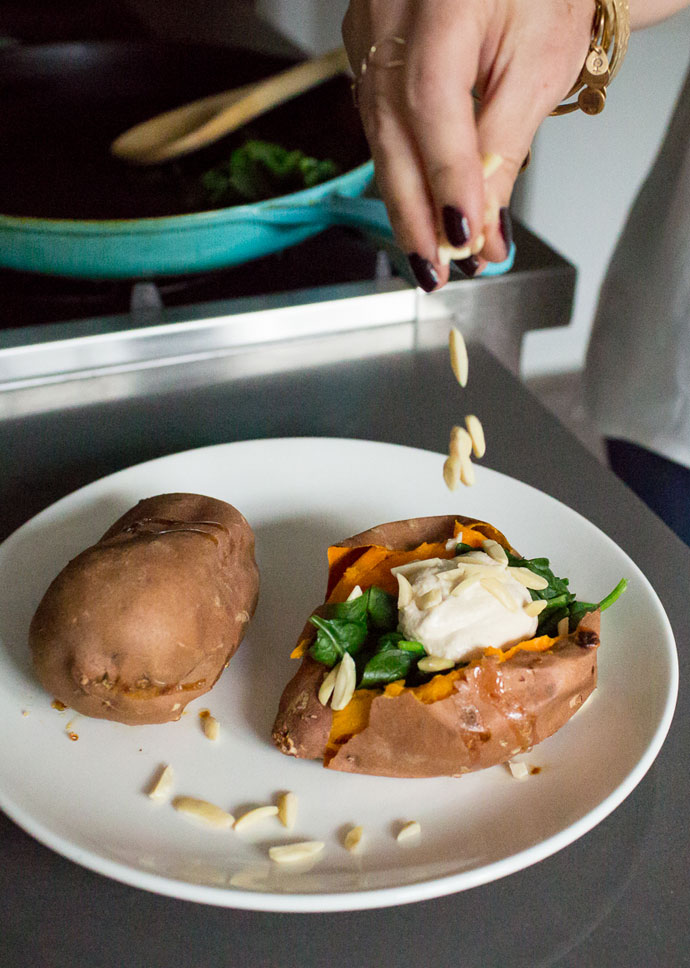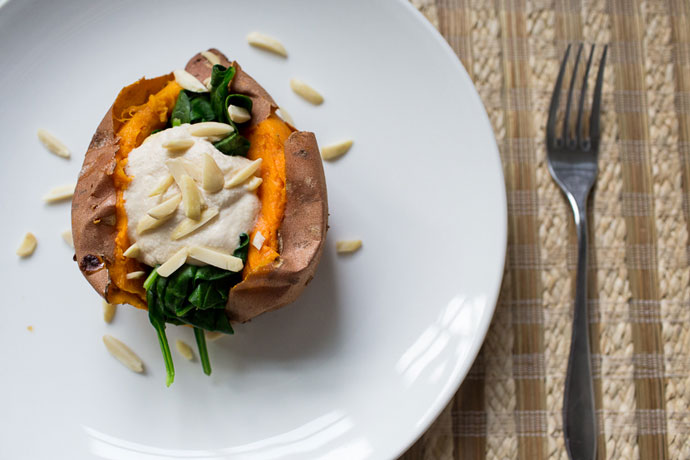 Let me know if you give this a try, and what you thought. As with some other healthier swaps, like gluten-free alternatives and lettuce wrapped burgers, I'm often left feeling a bit of longing for the "real deal." With this cashew cream though, I can honestly say that I don't feel like I'm missing out on anything, and I hope you feel the same way too.
All photos by the lovely Mary Yung of Yung Bean Photography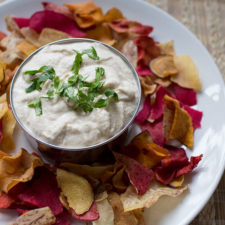 Print Recipe
Cashew Cream
Make this easy dairy alternative for sour cream and other dips, with raw cashews and some citrus fruit.
Ingredients
1

cup

raw cashews

soaked in warm water for at least 1-2 hours

Juice of 1/2 lime and 1/2 lemon

1/4

tsp

salt to taste

1/4-1/2

cup

filtered water
Instructions
Drain cashews, and place in food processor or high speed blender, with the chopping blade attachment. Add remaining ingredients, and pulse till cashews are nice and creamy, adding more water and juice of lemon and lime till desired consistency and taste.

Note that if you soak your cashews longer, like overnight, they will retain a lot more water and will therefore require less water to make smooth. The cashews will also blend up finer if you soak them longer. Also, depending on the juiciness of your citrus, you may need to add more or less than 1/2 of each lemon or lime. This recipe isn't a perfect science, but rather one you can tailor to your own tastes and preferences, just like some enjoy a thicker hummus and some enjoy one more runny, the same is true here. You can use either all lime or all lemon as well, however I prefer the tang of combining the two, and think it settles out the sweetness of the cashews very nicely.