My husband turned 40 years old this past Saturday. The mental game tied in with the aging process is a strange thing, considering we are literally getting older by the second, but there's something about hitting the milestones, like 30 and 40, which seem to punch you in the gut a little more and send you in a tailspin of self-analyzation and reflection. The momentous countdown to 40 got him on a quest for a 30 day transformation. He was being silly of course in saying he was going to completely change his life and body in just 30 days, after quite frankly, neglecting to follow through consistent workouts for years, but for him it was more of way to kick start the road to transformation. I have to say I've been quite impressed with the small changes he's made over the last 30 days, which have had a huge impact, including getting to bed and the office earlier.
Following his first visit to CrossFit a few weeks back, I made him this smoothie. It was in between breakfast and lunch, and we were drowning in carrots and oranges, hence the combination. I was trying to replicate the creaminess of the Orange Julius smoothies of my youth, which is also why I used Almond Breeze instead of coconut water or just plain filtered water. I have to say it worked like a charm and the smoothie was a hit all around. Both tangy and sweet, creamy yet refreshing, this smoothie is one you can make all year round depending on your access to beautiful juicy oranges.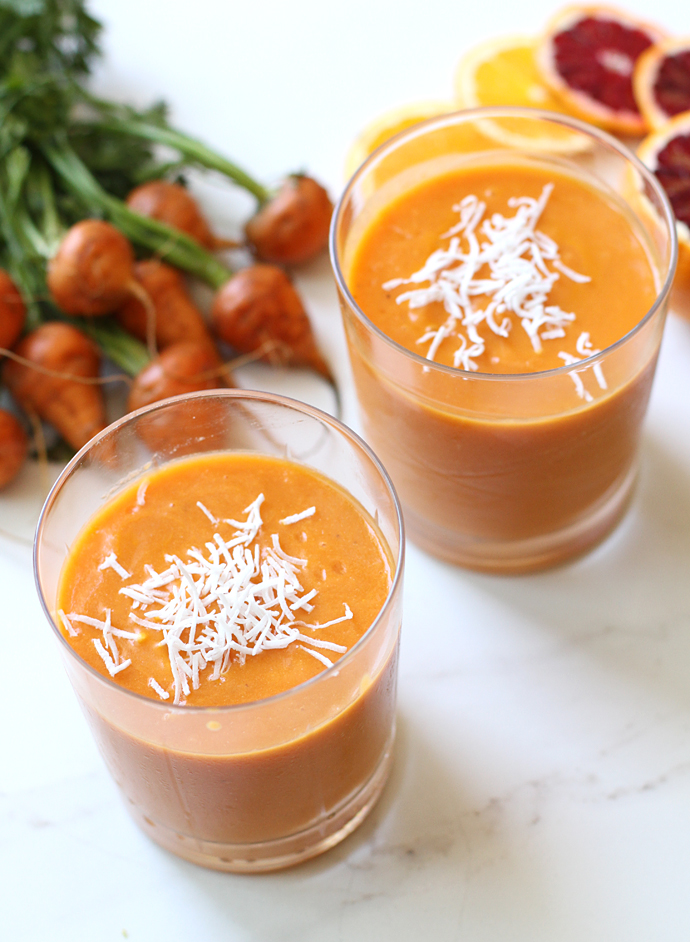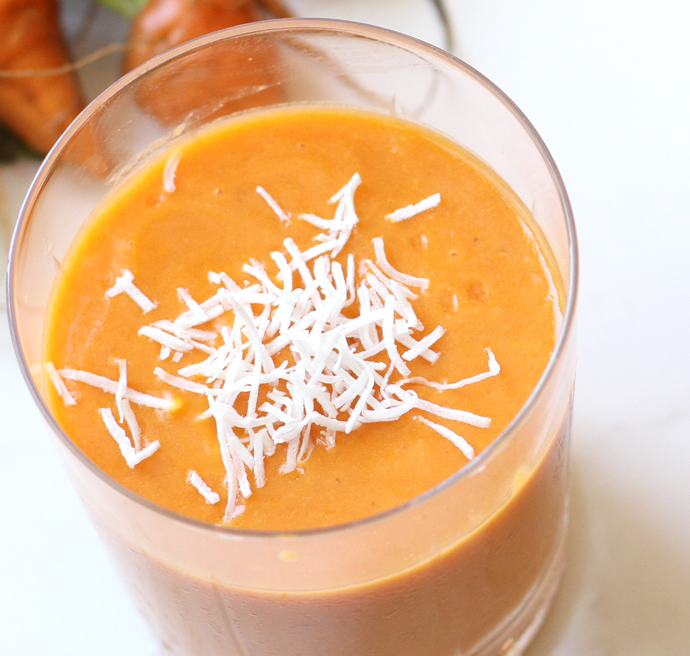 In continuing my partnership with Almond Breeze, I posted some other great recipes last month including:
Homemade Chai Tea Lattes (this has helped switch up my drink routine, as I ease off the alcoholic spirits during the 30 Day Challenge)
Creamy Dreamy Avocado Dip (most creamy dips use yogurt, mayonnaise, Vegenaise or sour cream to make them rich, this one uses none of those things, making it vegan and husband approved)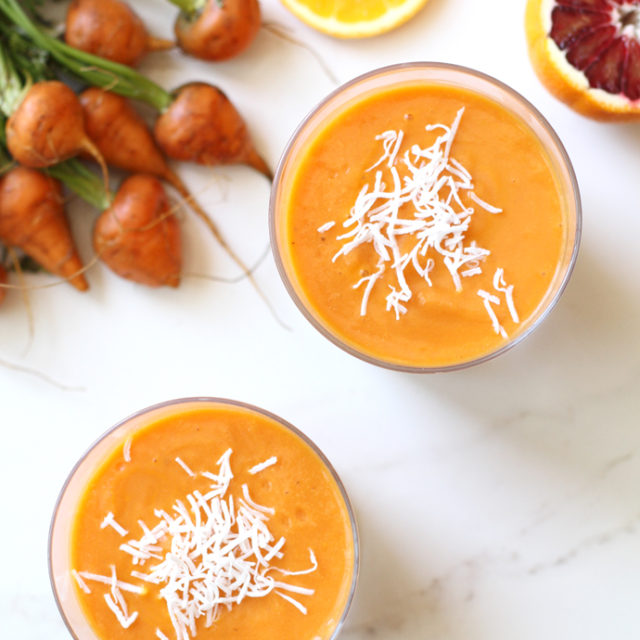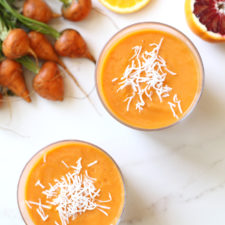 Carrot and Orange Power Smoothie
A creamy citrus smoothie that packs a nutrient rich punch
Print
Pin
Rate
Ingredients
4

ounces

fresh or cooked carrots

3

medium sized oranges peels removed

¾

cup

Almond Breeze almond milk

1

tbsp

unsweetened shredded coconut

1

tbsp

natural sweetener like honey or maple syrup

1

cup

of ice

1

ripe banana to make it taste a bit more tropical
Instructions
Combine all ingredients in a powerful blender and blend till thick and creamy. Enjoy!
Thank you to Almond Breeze for sponsoring these posts, and thanks to you guys for supporting the brands who help me do my thing!