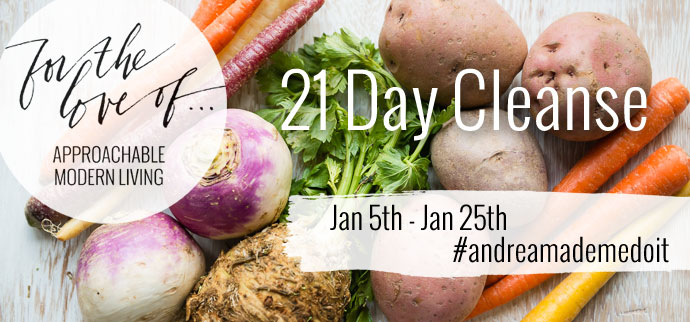 The babysitter has been here since 8 am, and I've been sitting in front of my computer screen for at least an hour, trying to type up my article for Babble, and go through emails. I feel almost completely worthless though, in terms of getting anything accomplished which requires actual brainpower. I slept for over 8 hours, but I still woke up groggy and with a headache. The sugar withdrawal is killer today, as I feel like I'm dealing with an intense bout of seasickness. I honestly didn't think the first few days would be so hard this time, seeing as how I've already given up caffeine, so it would be one less withdrawal to deal with, but it seems I'm not getting away scot-free this time. After a month of parties, baking and lots of eating out, there was obviously more sugar in my system than I thought.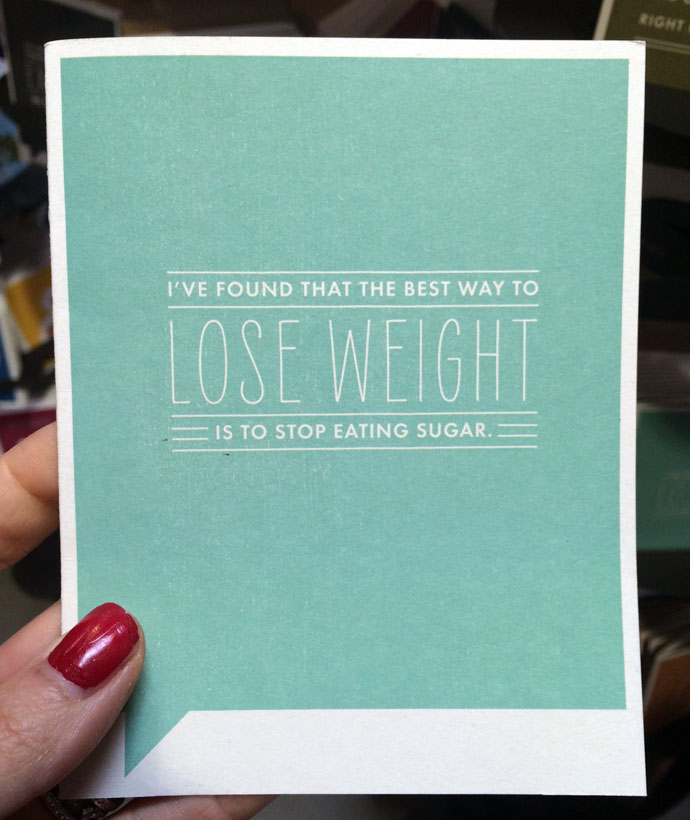 I know I'm not alone, as others in the Facebook group have also professed to feeling like crud, and it's only day 2! Well, I'm here to tell you that it gets better. I can honestly say that misery does not always love company, and I feel terrible that quite a few ladies are experiencing the debilitating headaches, queasiness and brain fog that comes with a sugar and caffeine withdrawal, but I assure you this is a normal part of the process. If you're doing Whole 30, you may already know this and have braced yourself. A few tips to help you manage the pain better, speaking from experience.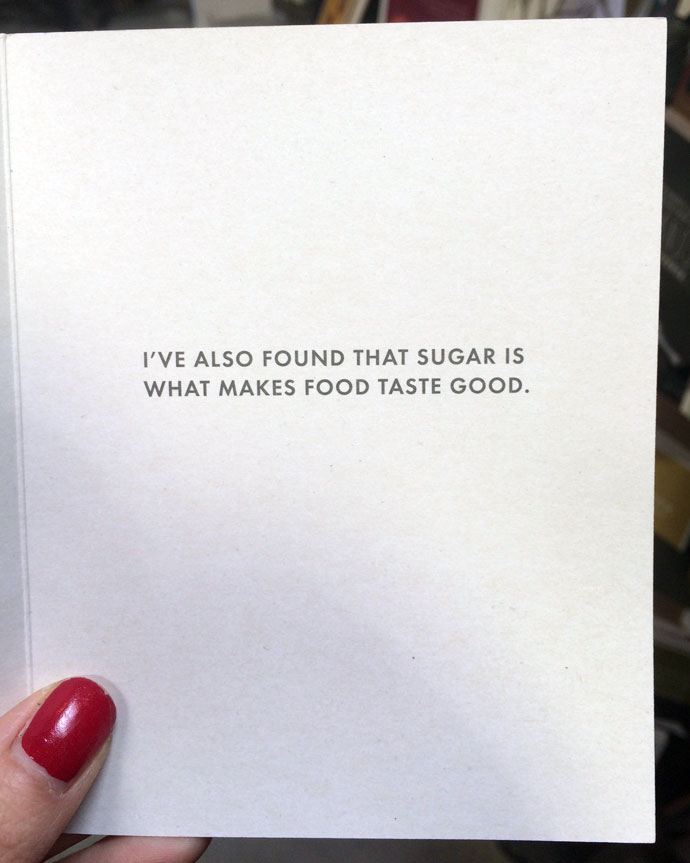 1. Make sure to eat and drink protein. In my excitement to build a meal plan, I failed to account for this by placing green juices front and center each morning for the first few days. It's the one thing I would go back and edit about the meal plan this week. While greens do indeed have some sort of protein and carbohydrates in them, they are not a "complete protein", and so if you are experiencing major withdrawal symptoms, switch out the green juices for the first few mornings and go with a protein packed smoothie. Several of the ones I listed for your afternoon drink will do just fine, and I shared another great protein-packed smoothie this morning on IG. I've shared the recipe below so you can print out, sorry for the not so pretty picture. Other than that, eat cleanse-friendly protein for lunch and dinner, and especially at your snack time. Protein is the key to balancing blood sugar and insulin and cutting cravings.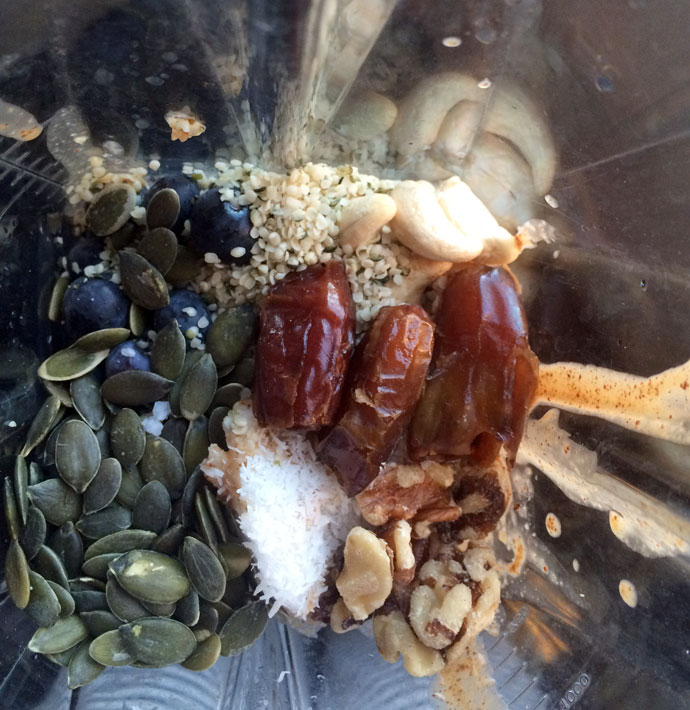 2. Drink lots of water! Water will not only help flush you out but will supply much needed oxygen to your blood supply, helping to decrease feelings of fatigue and increase energy and mental clarity. Chug, chug, chug.
3. Taper off, with caffeine anyhow. I recommend just going cold-turkey with the sugar, but if you are a major caffeine junkie, others have found relief by cutting their caffeine intake over the first few days, from drinking less coffee and/or replacing it with green tea. This will help ease symptoms, until you can eventually cut it out all together. It's day 2, so even if you just have a cup of green tea this afternoon, it may help your symptoms just a bit, and aim to eliminate the tea altogether in the next couple of days. I've also heard great things about ditching caffeine with the help of Reishi Roast. Drinking herbal tea seems to help with the ritual of having something warm to drink each morning, as well as my favorite truly decaf coffee, Allegro, which uses the Swiss Water Method to achieve beans that are 99.9% caffeine free. Either way, by day 4 you should be feeling a lot better anyhow, so you may just want to power through it.
4. Don't be a martyr and take some Advil. It seriously helps ease the headaches, and we're not trying to win a pain competition here, just get through the first few days.
5. Rest, rest, rest! The most shocking thing I've learned about myself both times I've gone through caffeine withdrawals, is how much I disrupt my body's natural call for rest, by filling it with caffeine. You may feel especially tired the next couple of days because you've taken away 2 very powerful stimulants; caffeine and sugar. Allow it proper rest. Also, consider scaling back on your normal workout routine. A brisk walk outside will help you feel a little more refreshed, but an intense bootcamp session or super hot yoga class may just leave you feeling sick and drained.
6. When all else fails, just press on. I promise it gets better and when you wake up feeling fantastic around day 6-7ish, you'll be so happy you fought on.
It's shocking to see how our bodies revolt when we eliminate sugar and caffeine from them, and is a powerful reminder of just how powerful this stuff is.
Some interesting reading material to consider, if you're wondering why in the heck you even agreed to this in the first place!
Caffeine is one of those items that is still up for debate, and while I'm not here to tackle that debate, I think we can all agree that some of us have a better and healthier relationship with the substance than others. For me personally, I was addicted and the addiction led to awful afternoon slumps, and when I didn't drink "good coffee" filtered through a Chemex, I got gross indigestion and reflux from the stuff.  I thought this was a nerdy and interesting read on what caffeine actually does to your brain gives you some things to consider, especially if you're no longer seeing the "buzz" effects from it.
Going back to the afternoon slump, seems caffeine could intensify it, and if you want to get the best results from drinking caffeine, if you decide to go back on the stuff, this article explains the best time to drink it. Bottom line, it seems that caffeine interferes with our bodies natural circadian rhythms. If you suspect you may not have the best or healthiest relationship with caffeine, read up on some of the reasons why you may consider giving up the stuff.
When I found this infographic last year about sugar, and just how much of it we eat, I was floored. A picture is sometimes worth a thousand words, don't you think? Did you catch the part about sugar being just as addictive as cocaine?
So tell me how is it going for all of you? Do you want to punch someone in the face yet, or are you still curled up in a ball? Hang in there, no matter what phase you're in, we're in this together!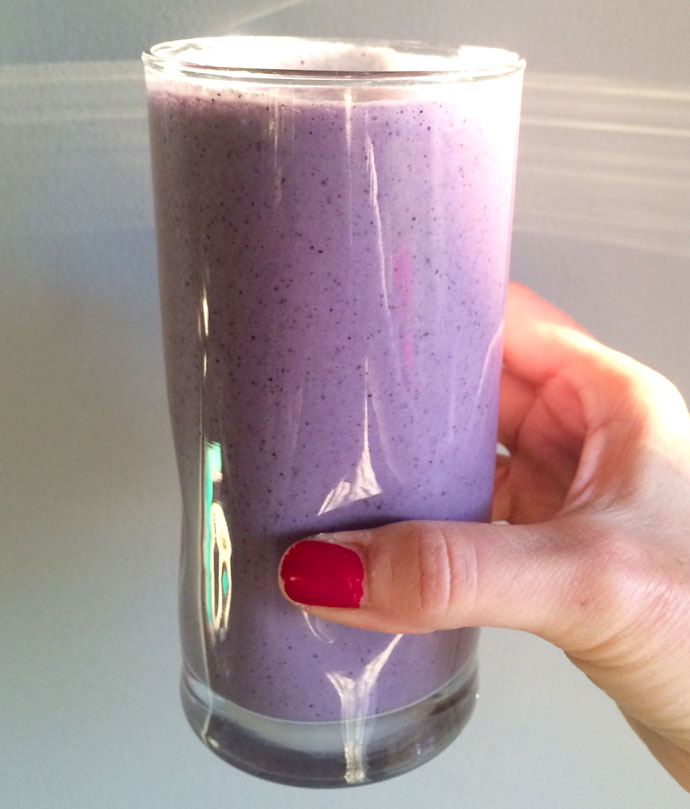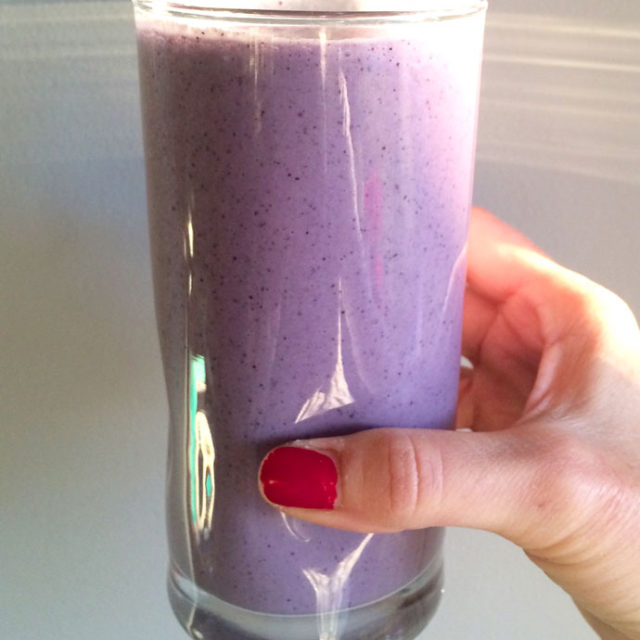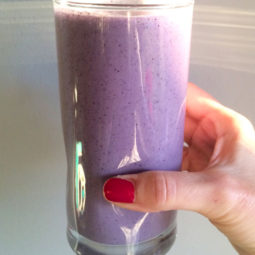 Protein Packed Blueberry Smoothie
This protein packed smoothie will help power you through your morning routine!
Print
Pin
Rate
Ingredients
1

Cup

frozen blueberries

2

tbsp.

almond butter

2

tbsp.

pumpkin seeds

2

tbsp.

chia seeds

2

tbsp.

hemp seeds

4

whole walnuts

5

whole cashews

3-4

dates

1

tbsp.

extra-virgin coconut oil

½

cup

unsweetened almond milk

1

cup

water

*if using fresh berries

add a cup of your ice to your blender first
Instructions
Place all ingredients in a blender, in the order they are listed, and blend till smooth and creamy.