I know Christmas is only a few days away, but better late than never has always been my motto! Here's a peek at most of our Christmas decor around the house. Aside from the living spaces, I don't decorate every room, but I do decorate most haha 🙂 I love adding just a few touches here and there to make for easier set up and take down. Most items I've collected over the years and are from all over the place, with a good portion of the decorations coming from a local store called Chartreuse, and Home Goods. I'll link to sources where I can, but really this post is just meant for a fun peek at our decorations, as well as a bit of inspiration 🙂 I hope you enjoy!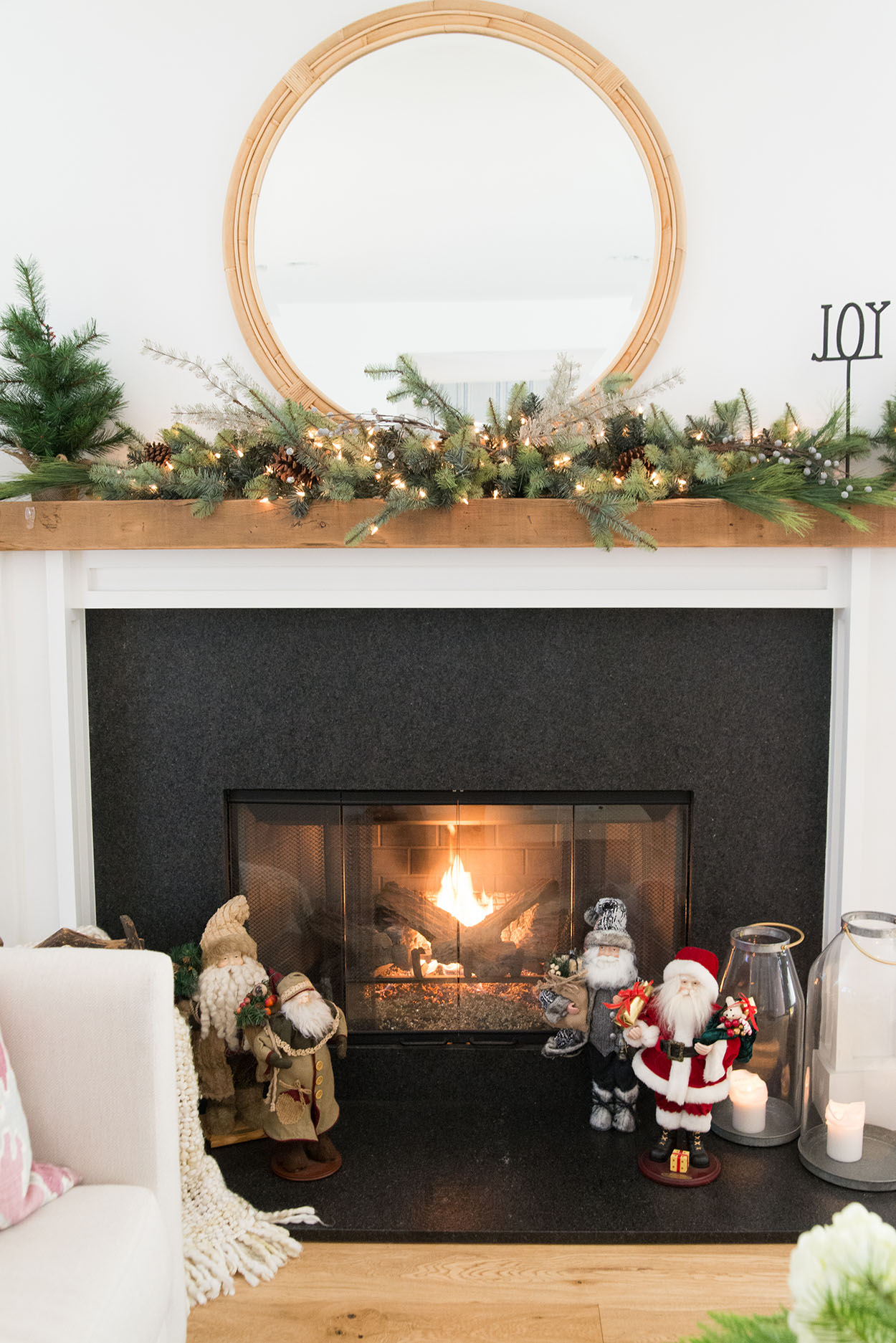 The Santas are from Target, and I buy one each year I find one I like. The red one in front is from 1999, which was our first year as a married couple. The big hurricanes are a regular part of our decor and are from the Magnolia home line at Target.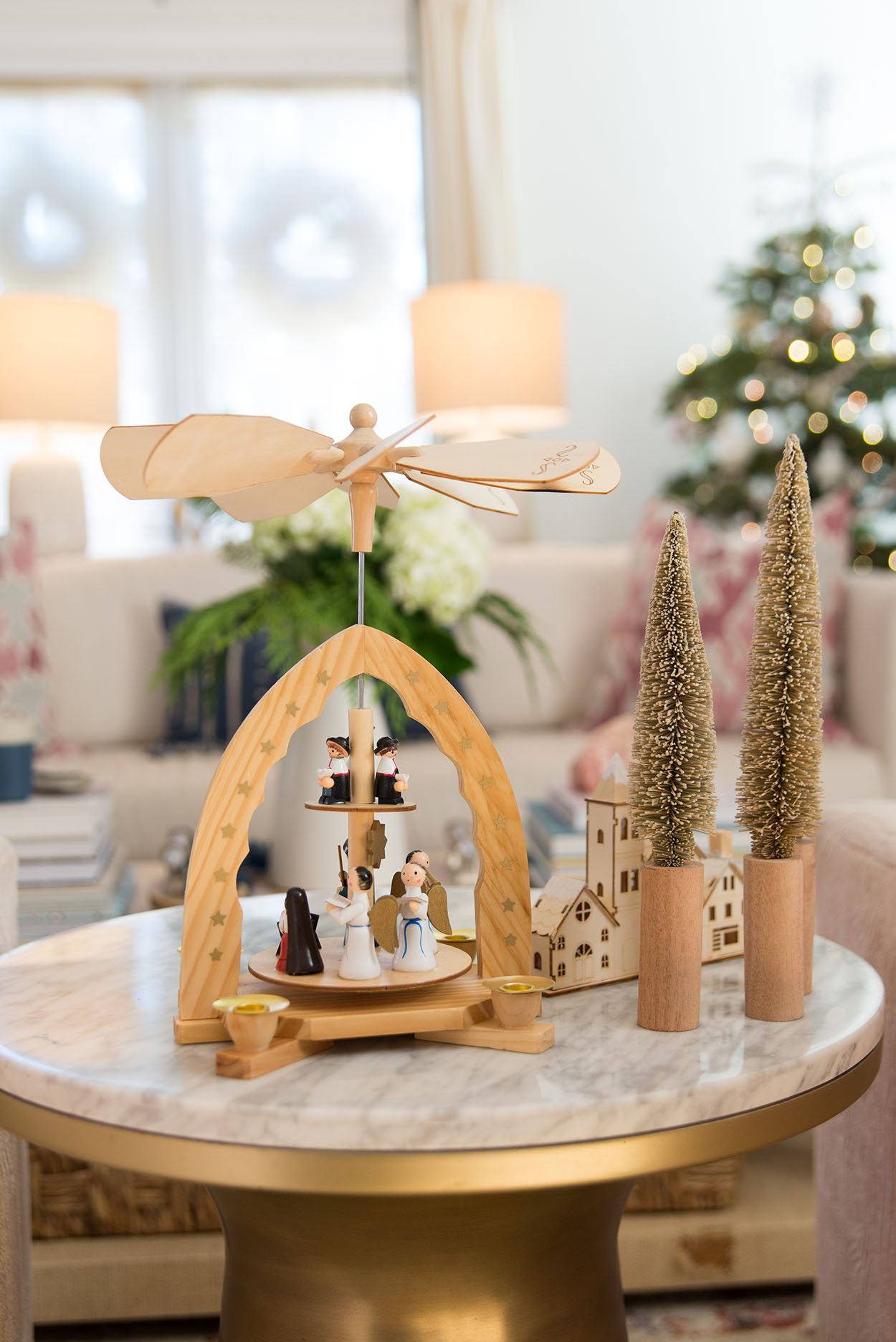 The wooden German pyramid is by Brubaker, purchased from Amazon, and they have lots of different designs.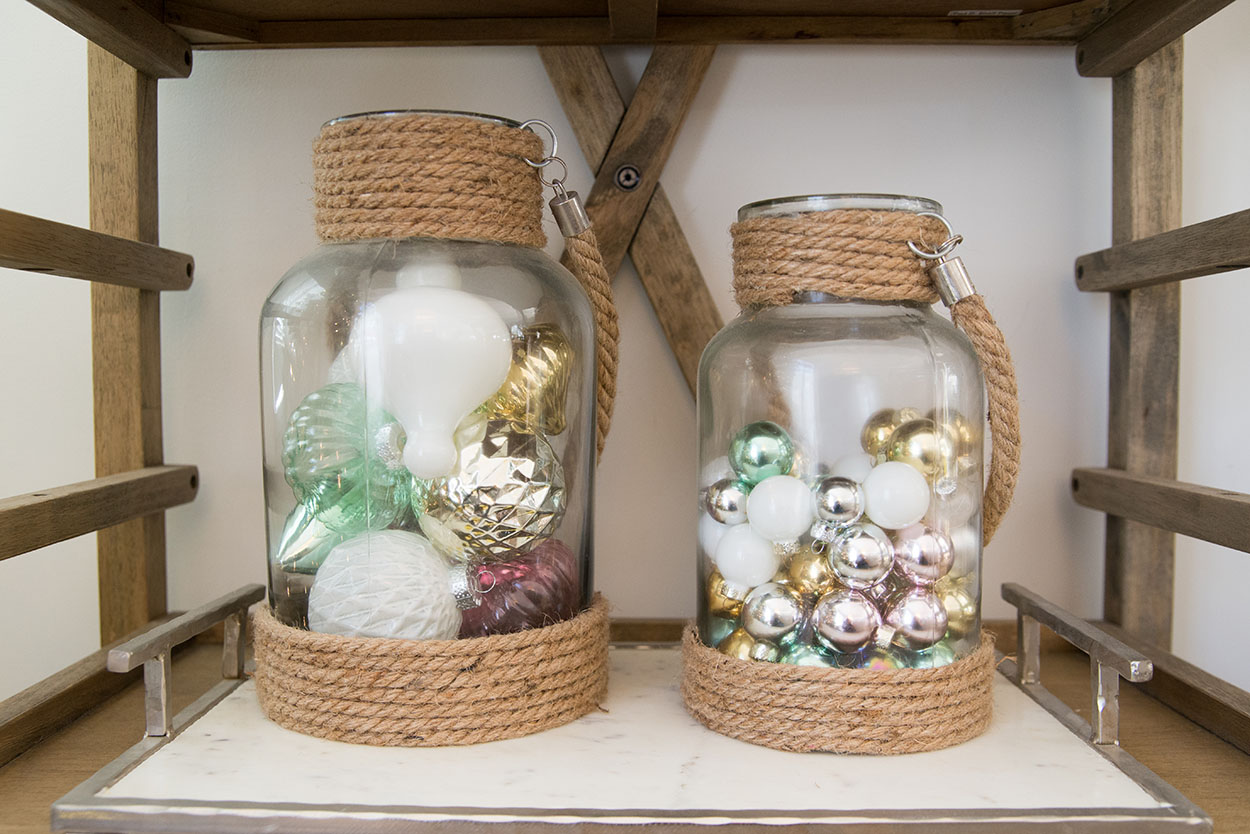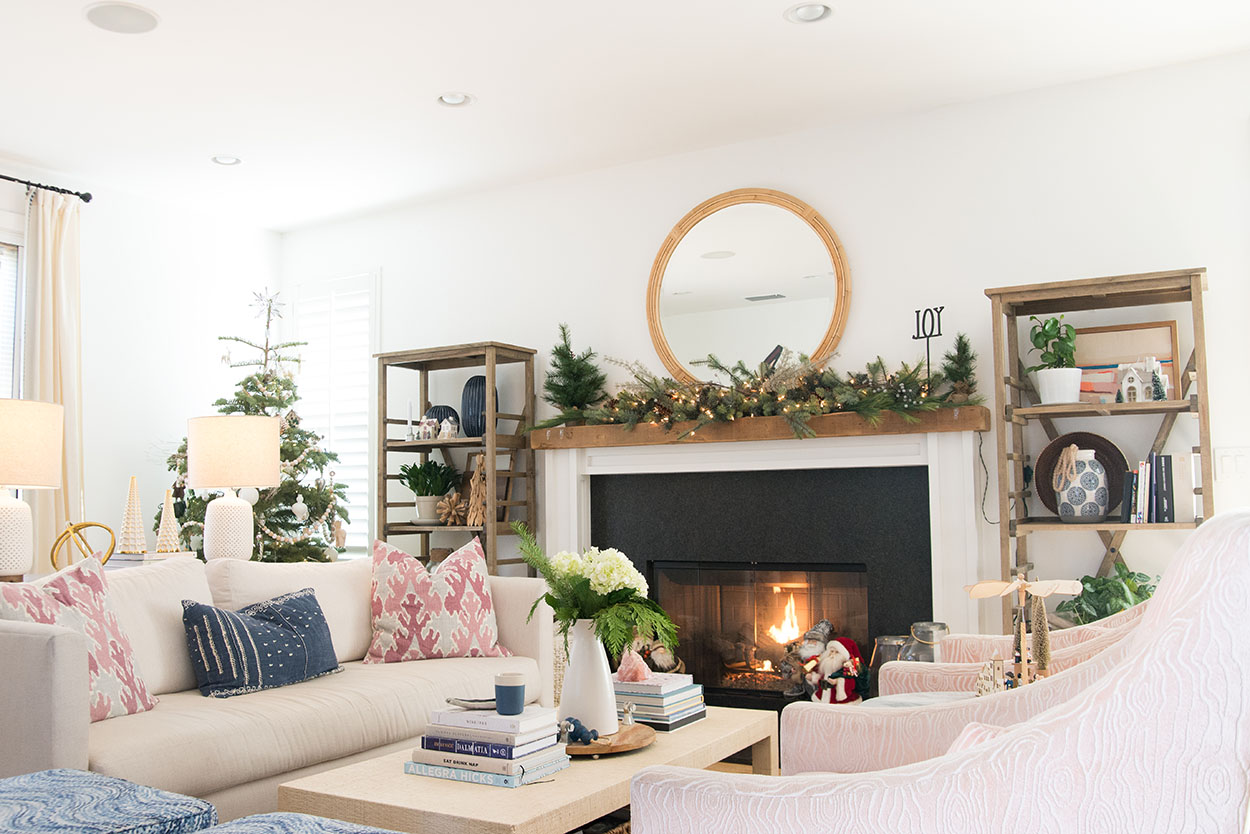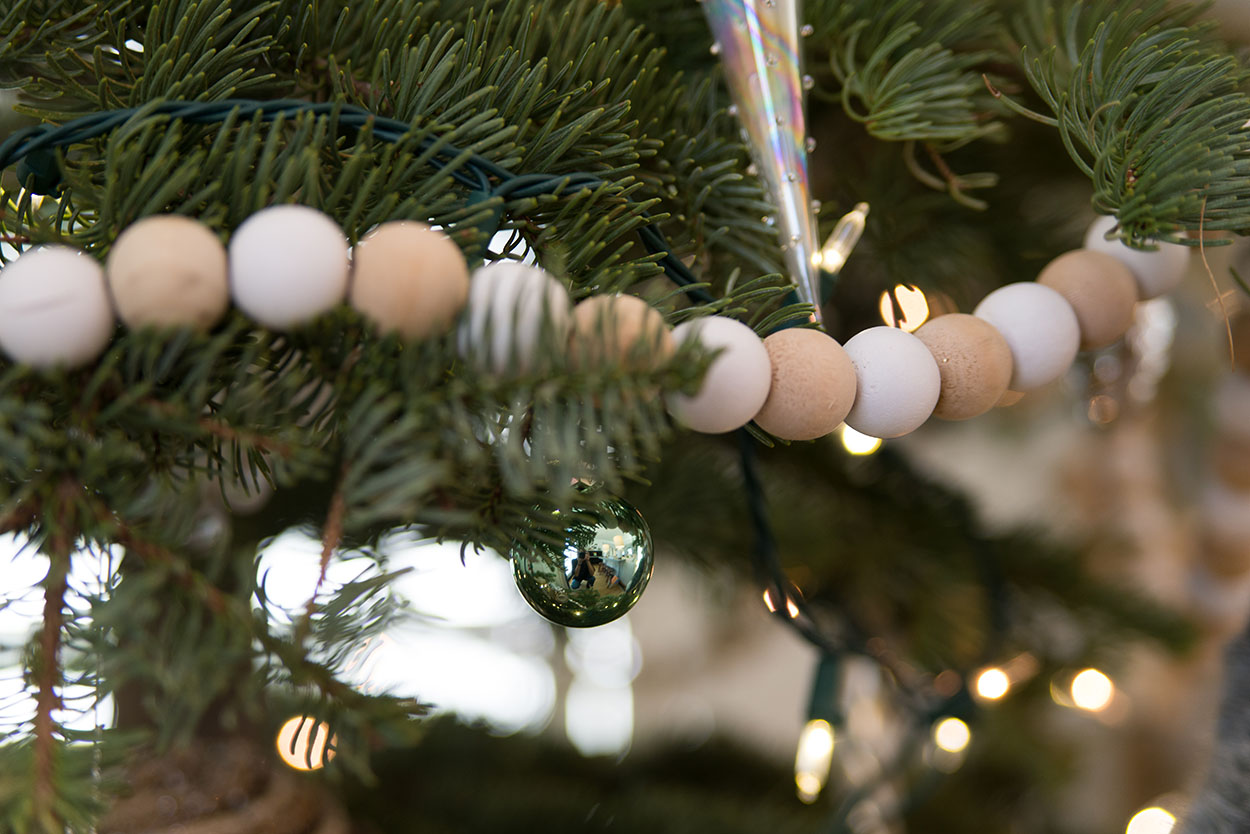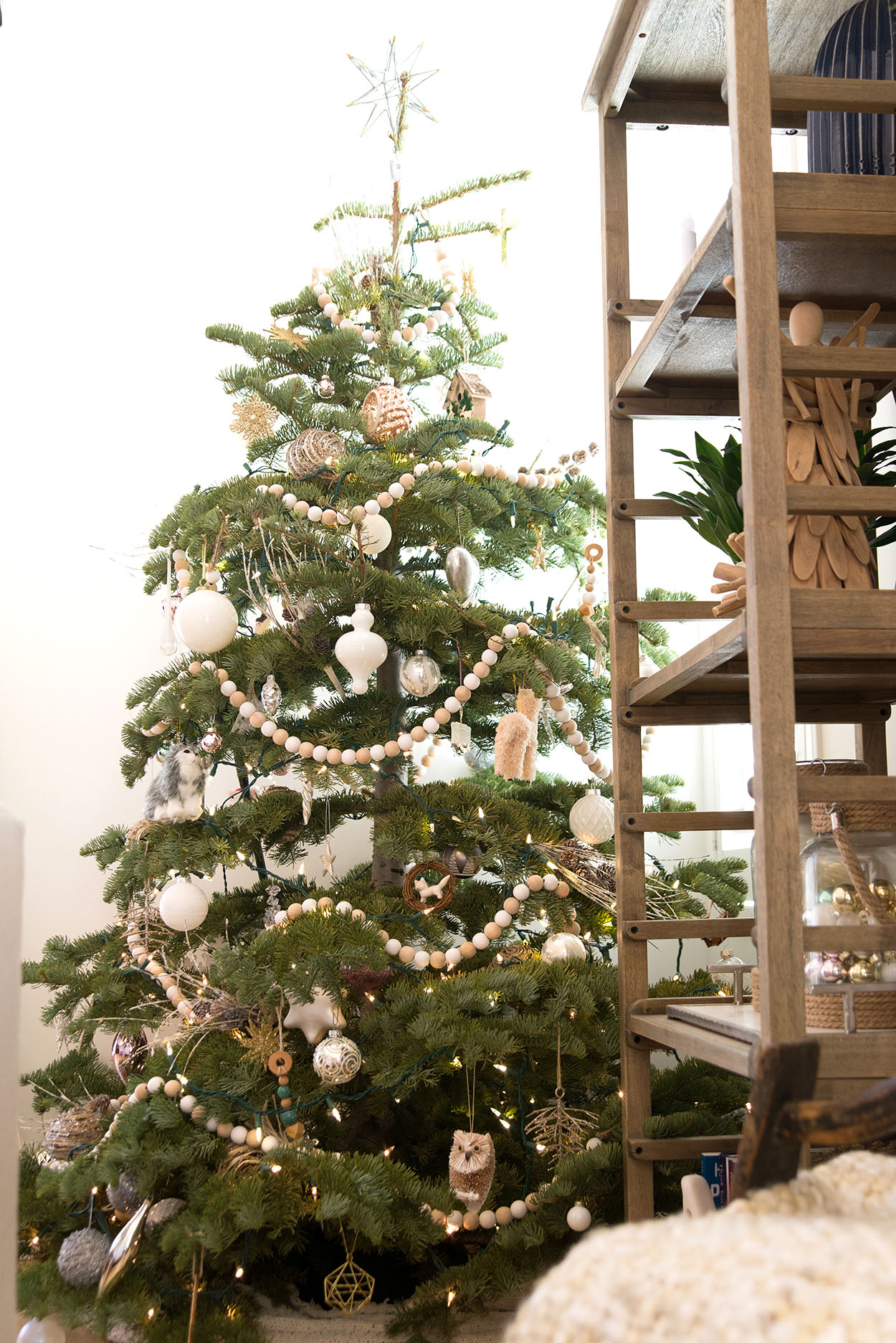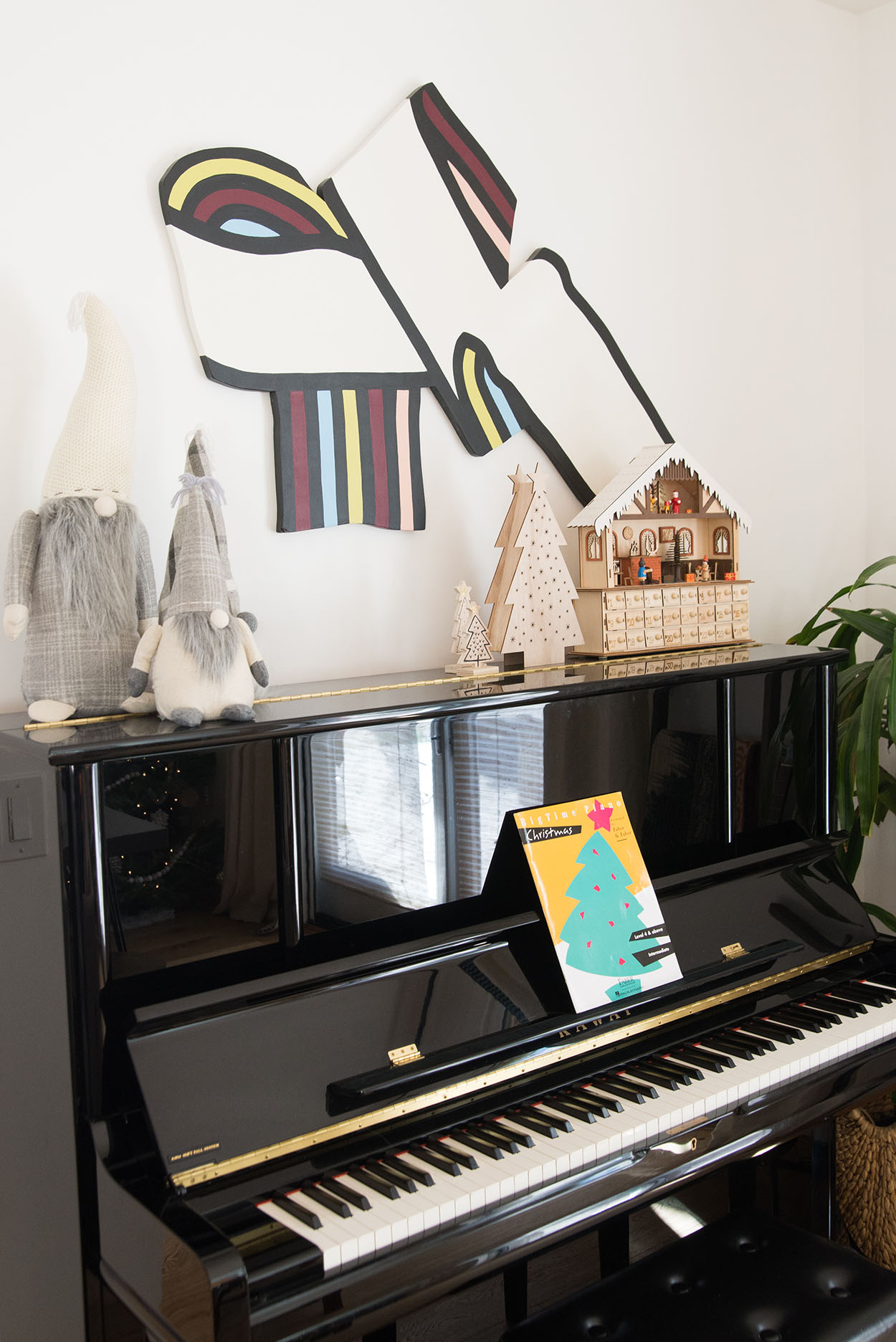 The wooden advent calendar was from a local store, but I later found it on Amazon (for cheaper of course). The gnomes are a new purchase this year, picked up from Chartreuse, and made by Mud Pie. They're really well made and sturdy with a weighted bottom so they don't fall over, and are a reasonable price for the set.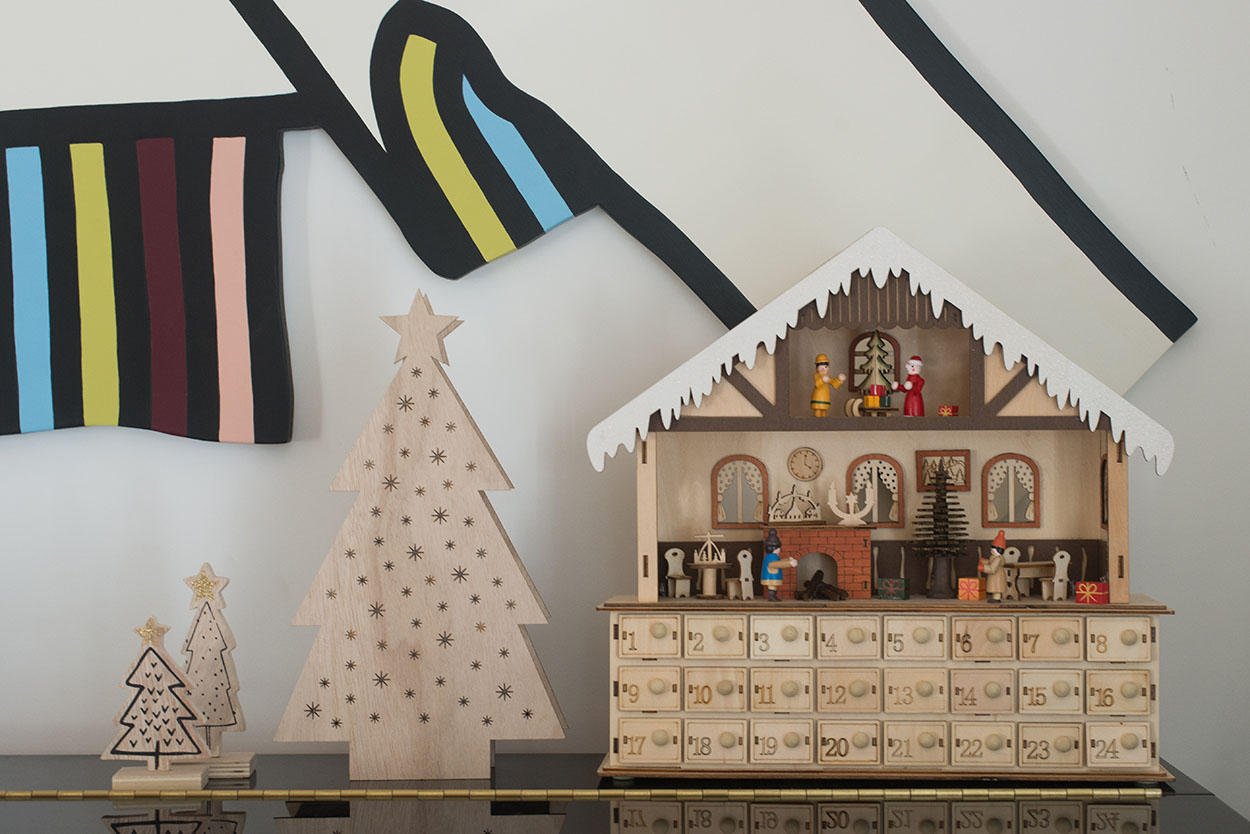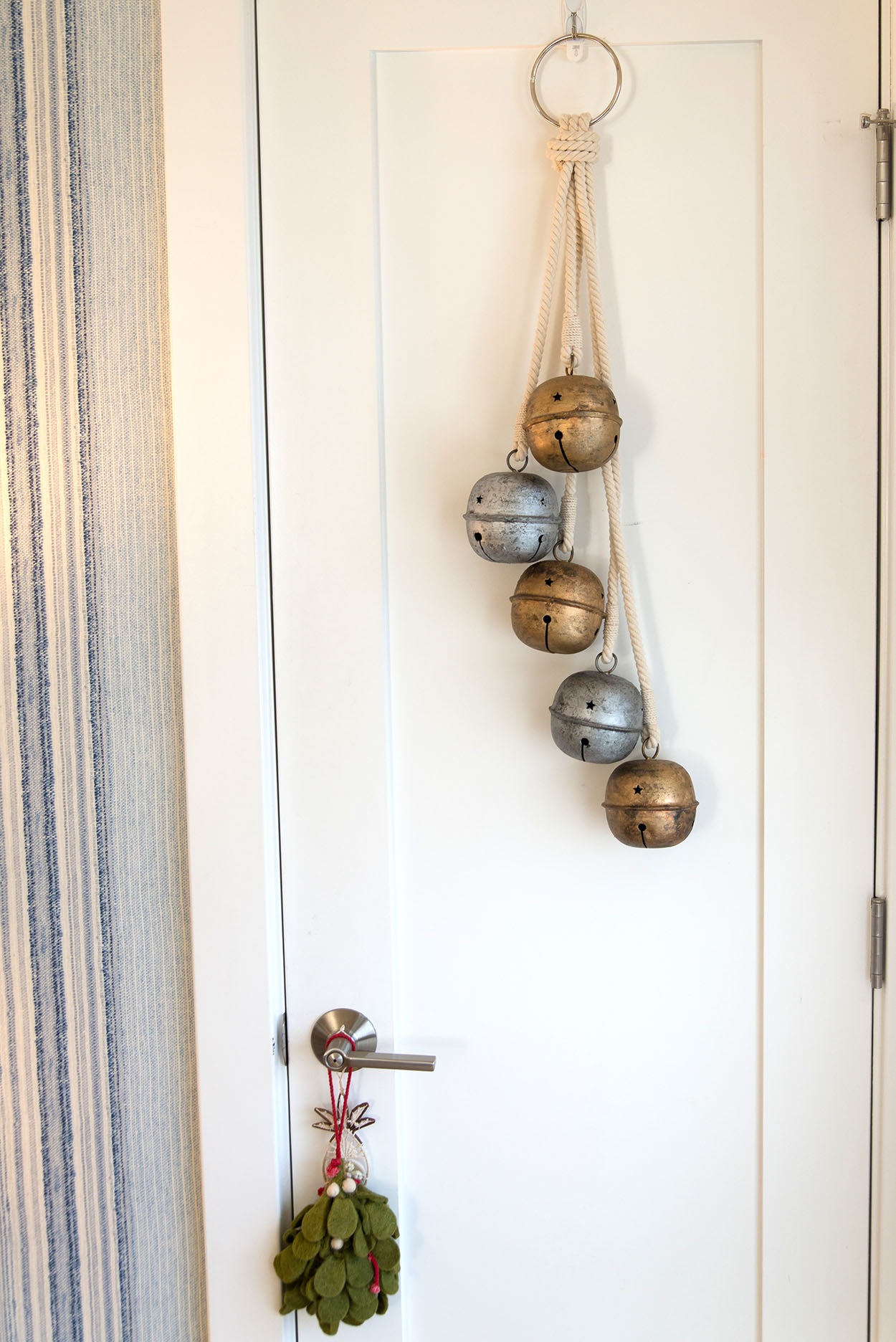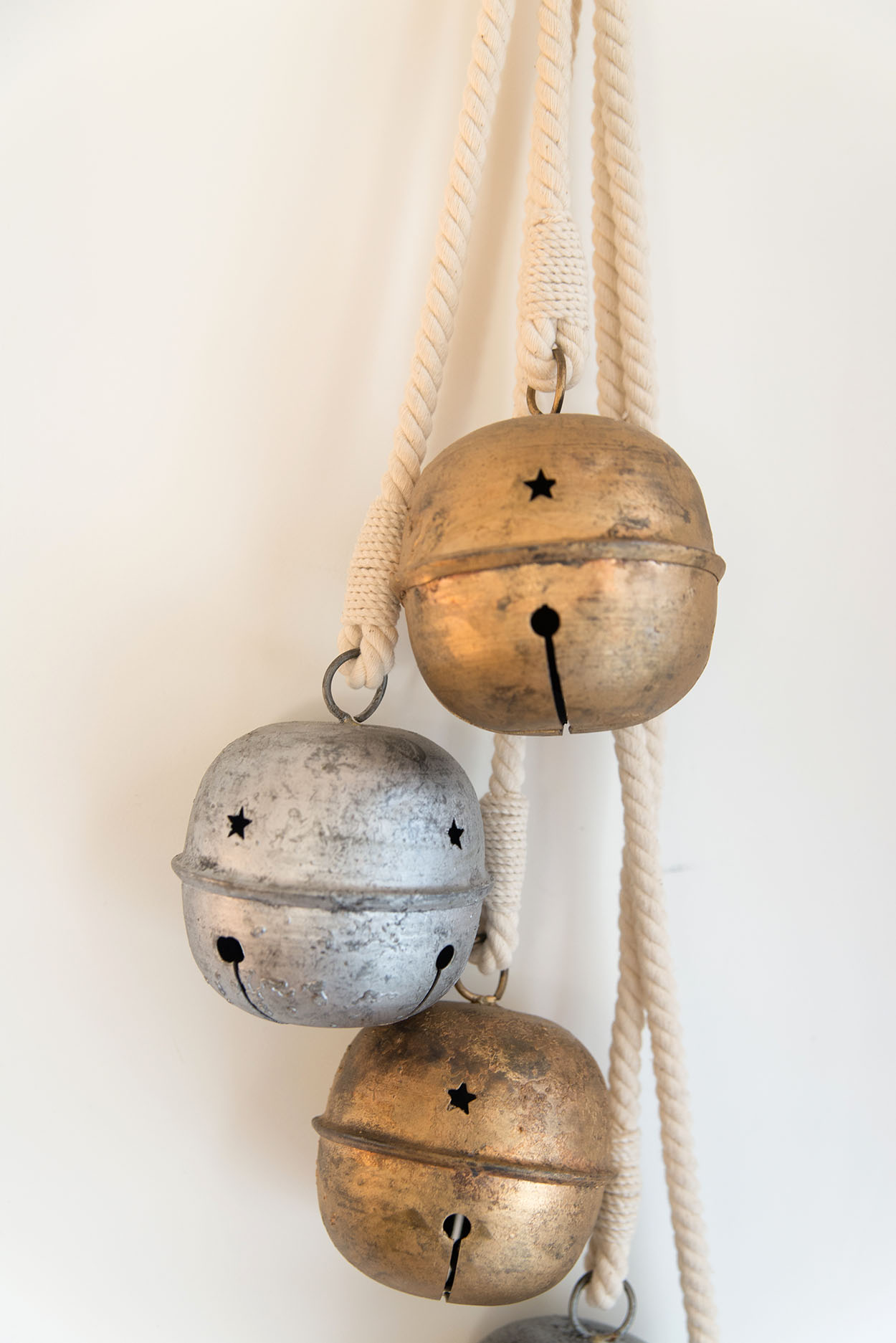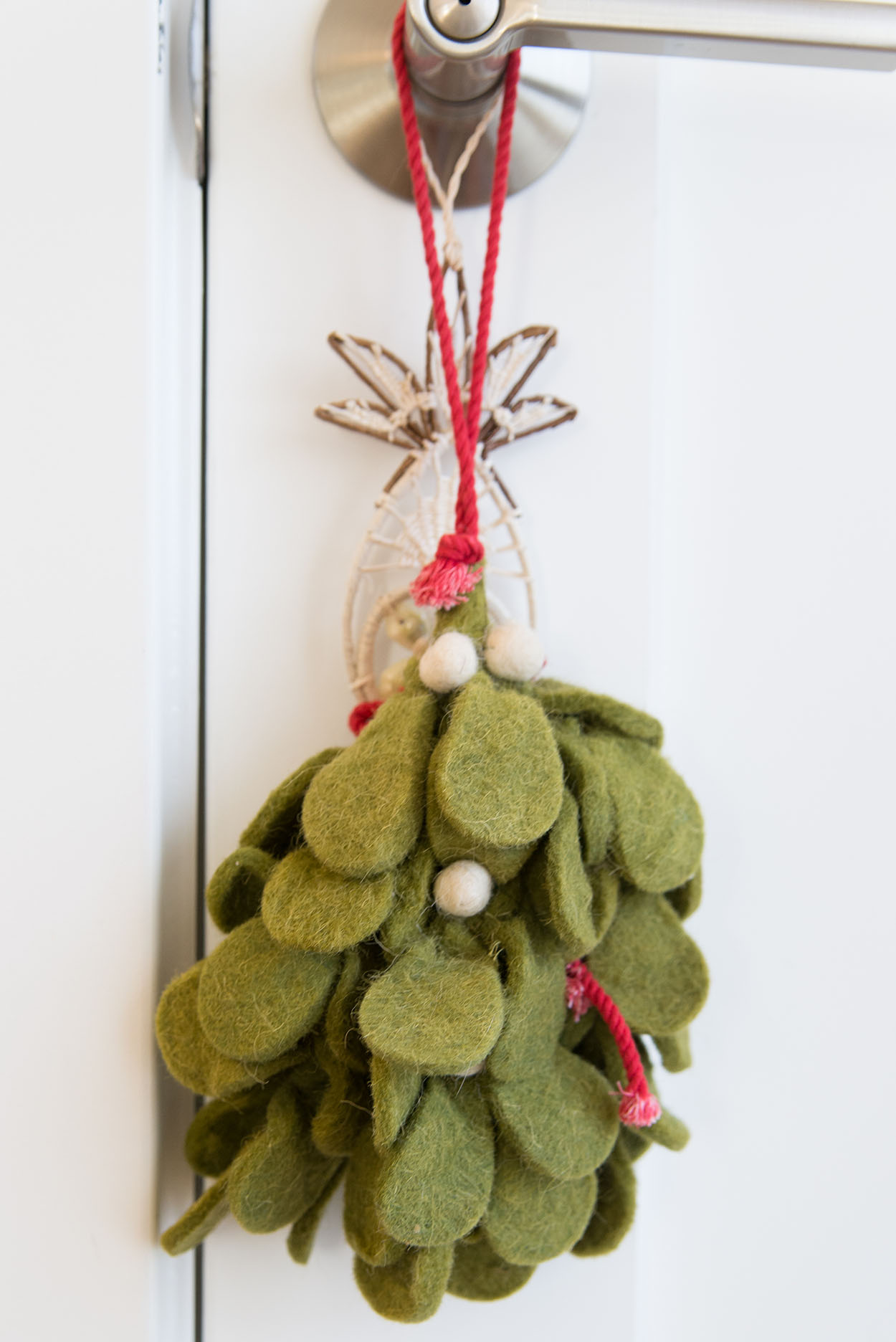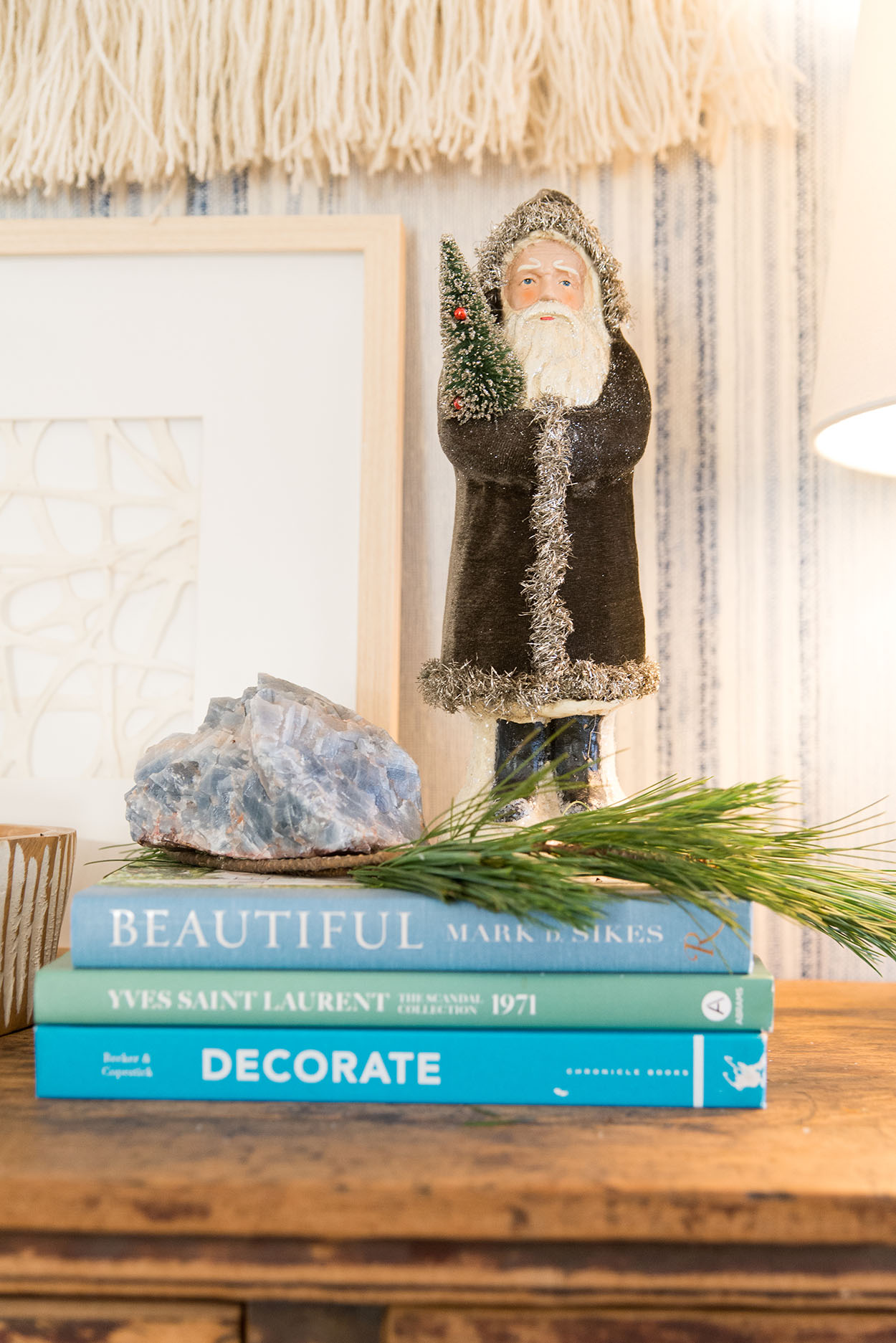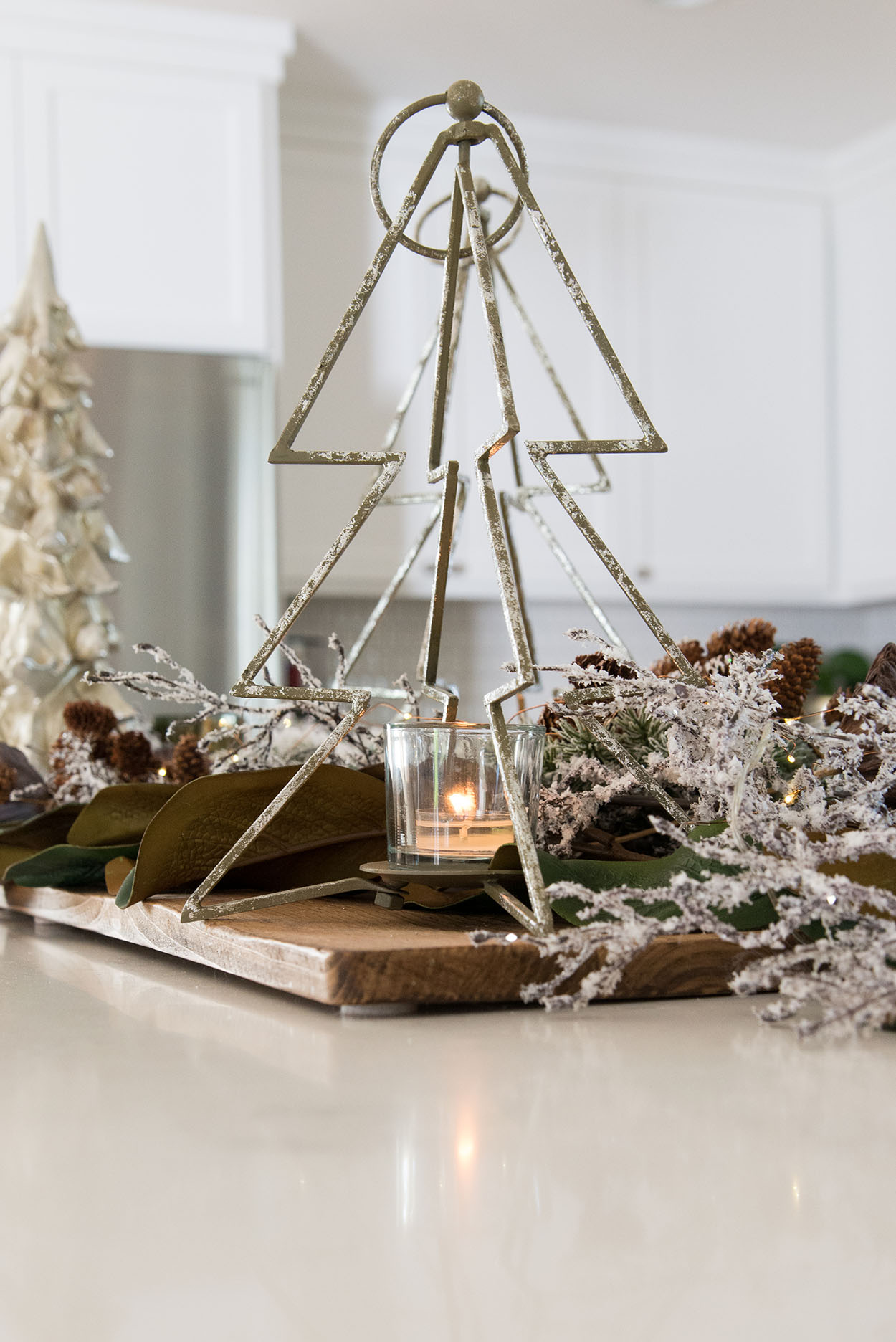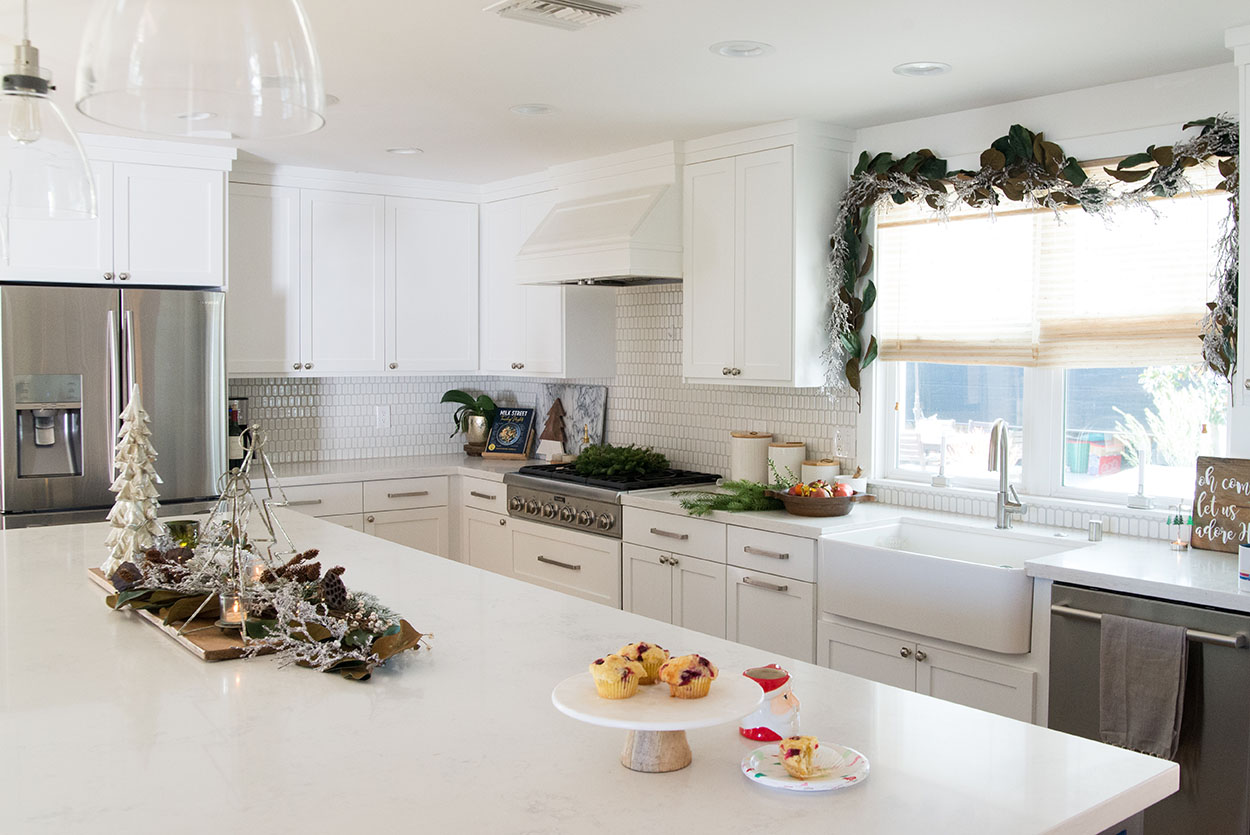 I have several wooden signs from my friend Amy's shop Project Find Joy.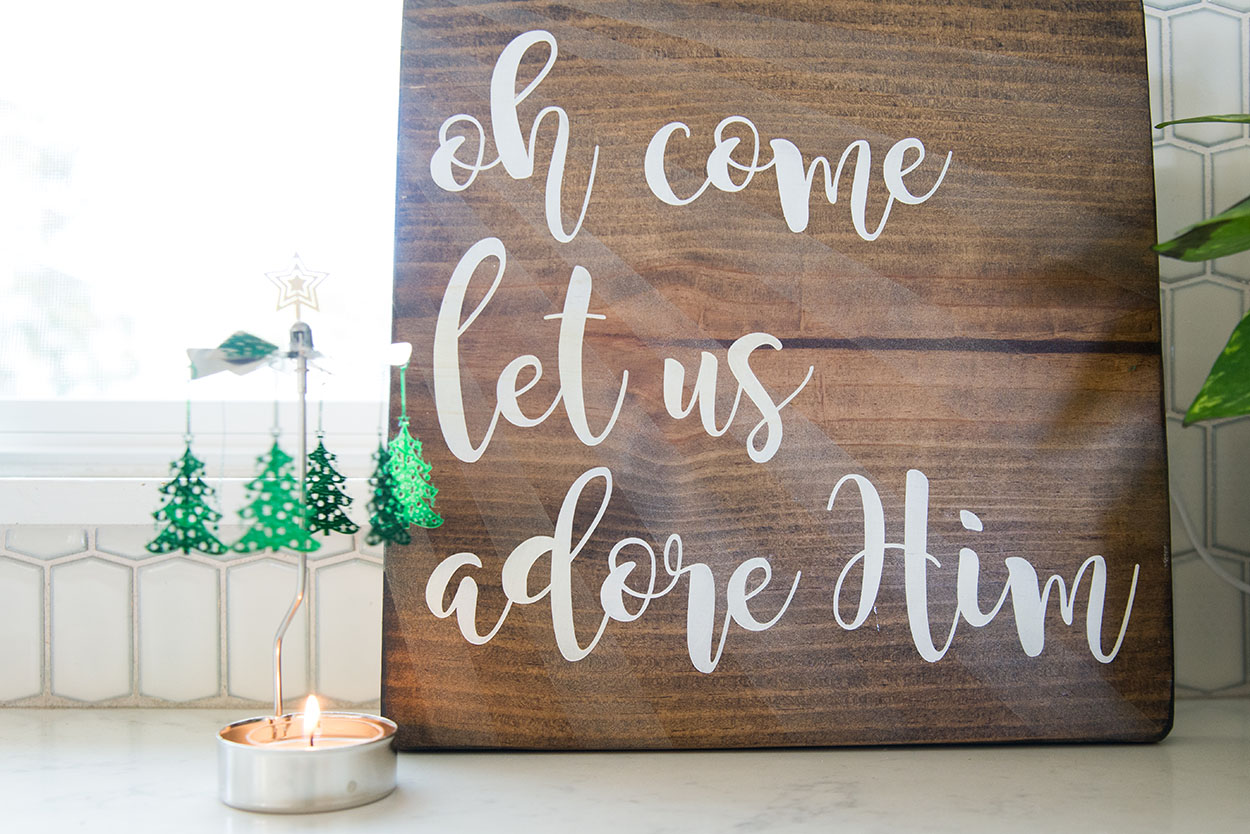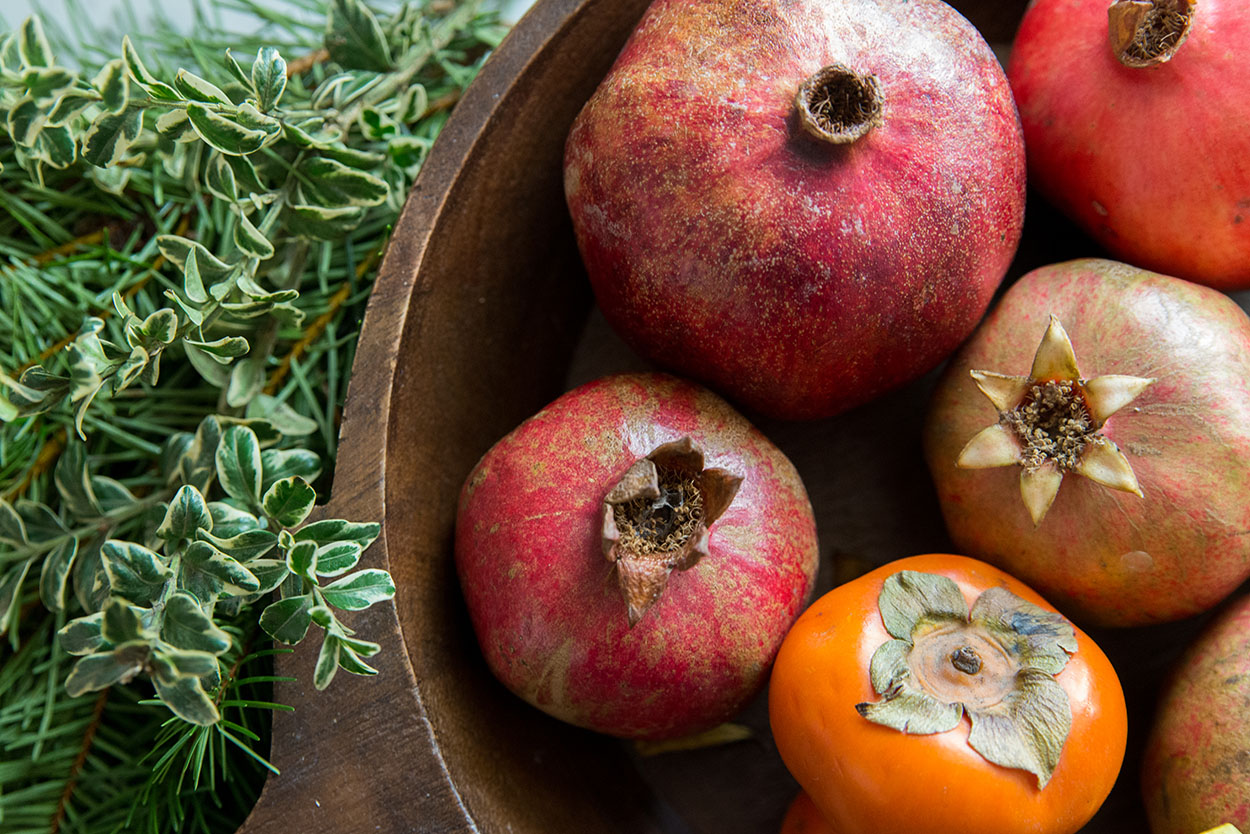 All of the garlands and trees on both the kitchen island and here on the dining room table are from Chartreuse. Their Christmas decor is always so beautiful. The wooden birch candles are actually our Advent candles and are from Home Goods.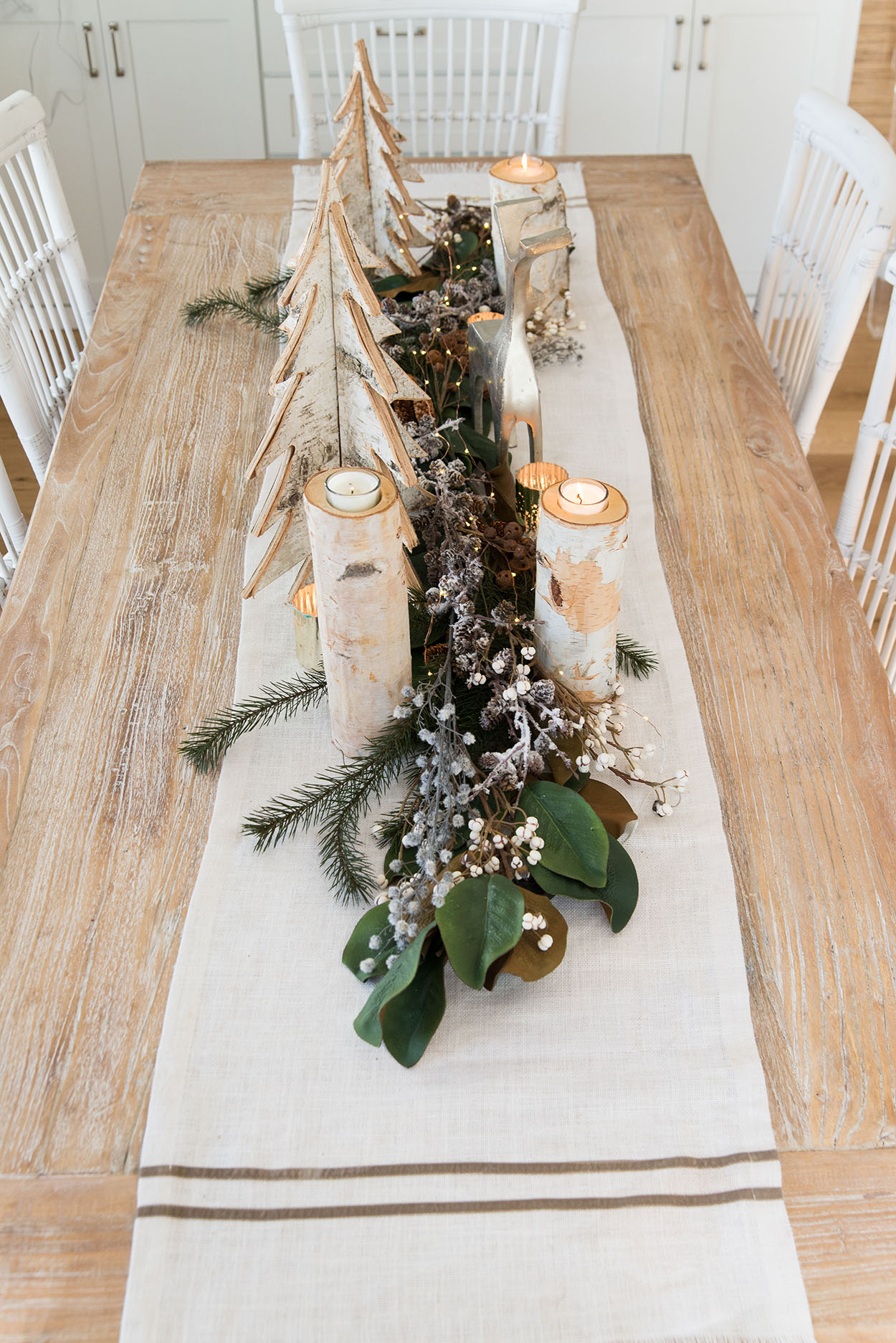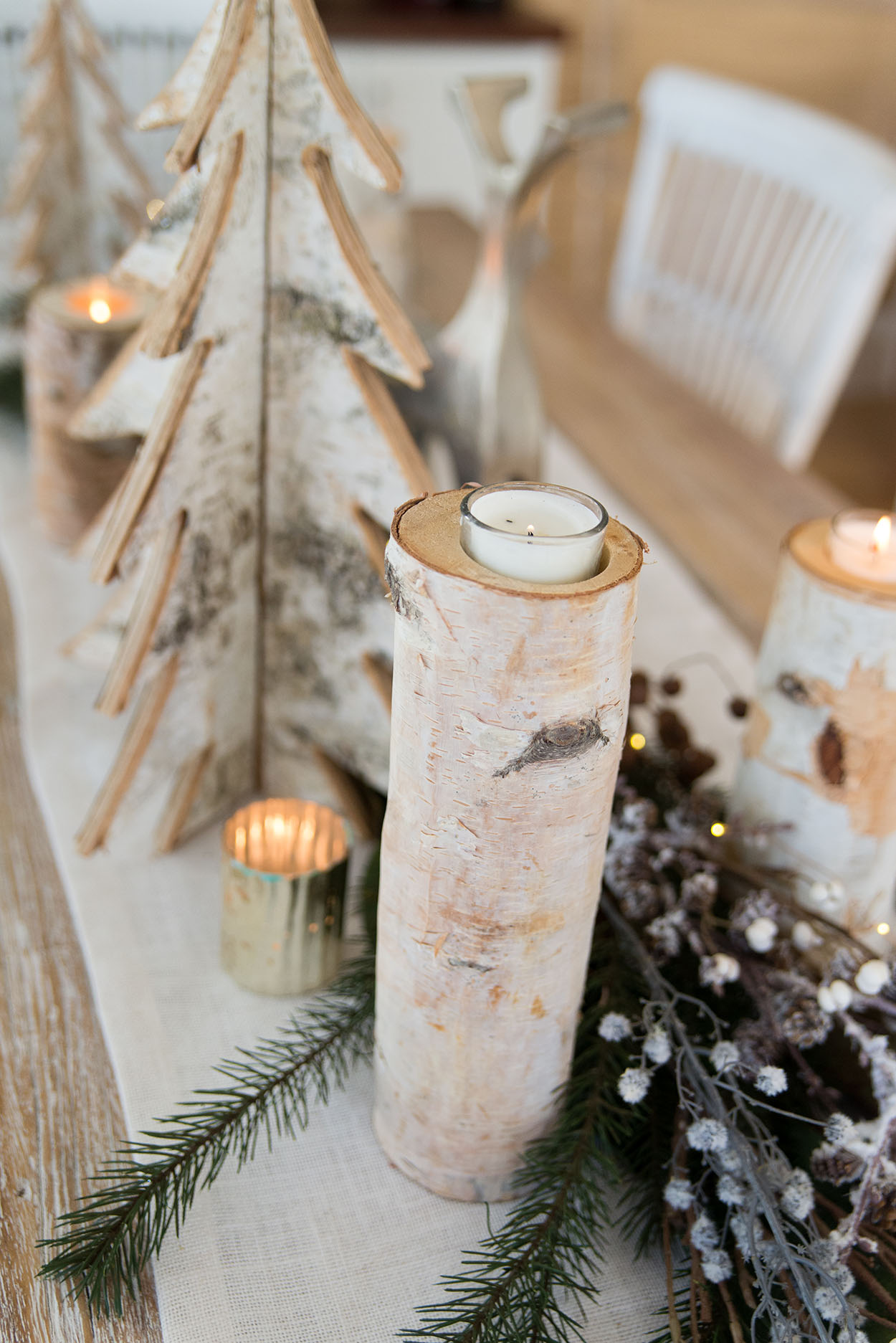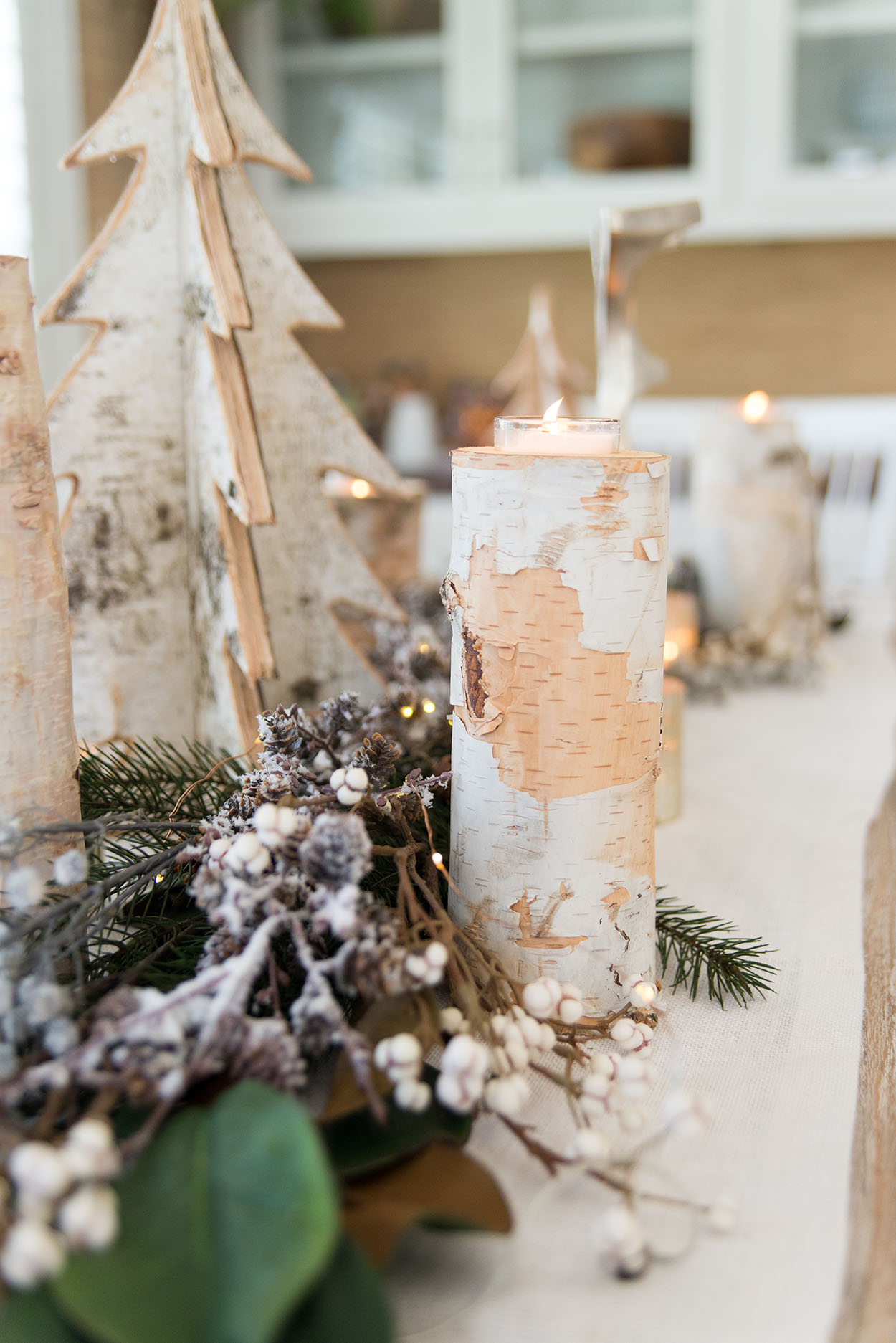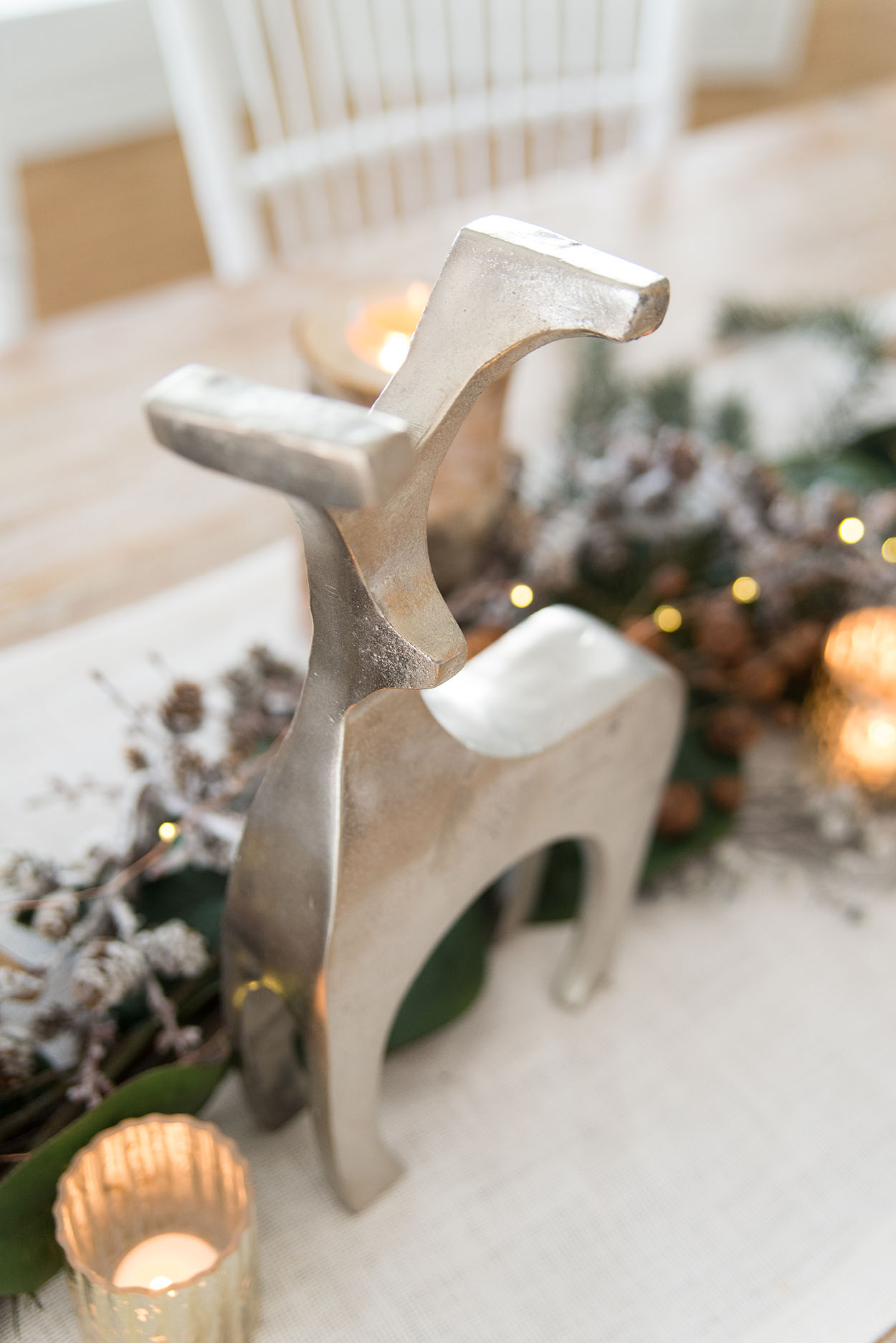 The quilts are from Chartreuse, and the pillows and garlands and cute little gnome are also all from Chartreuse, made by Mud Pie. They always have all white bedding so it was easy to just throw on a quilt and add a pillow to make it look like Christmas.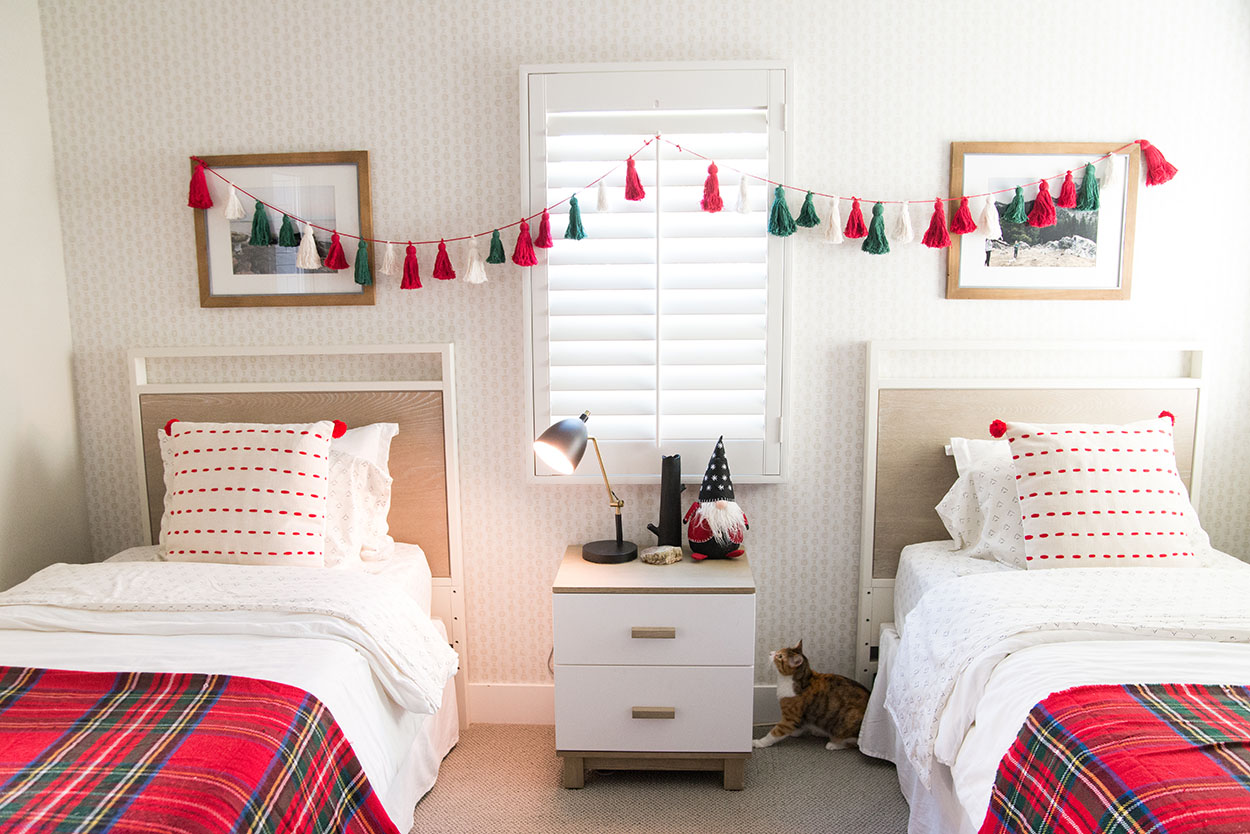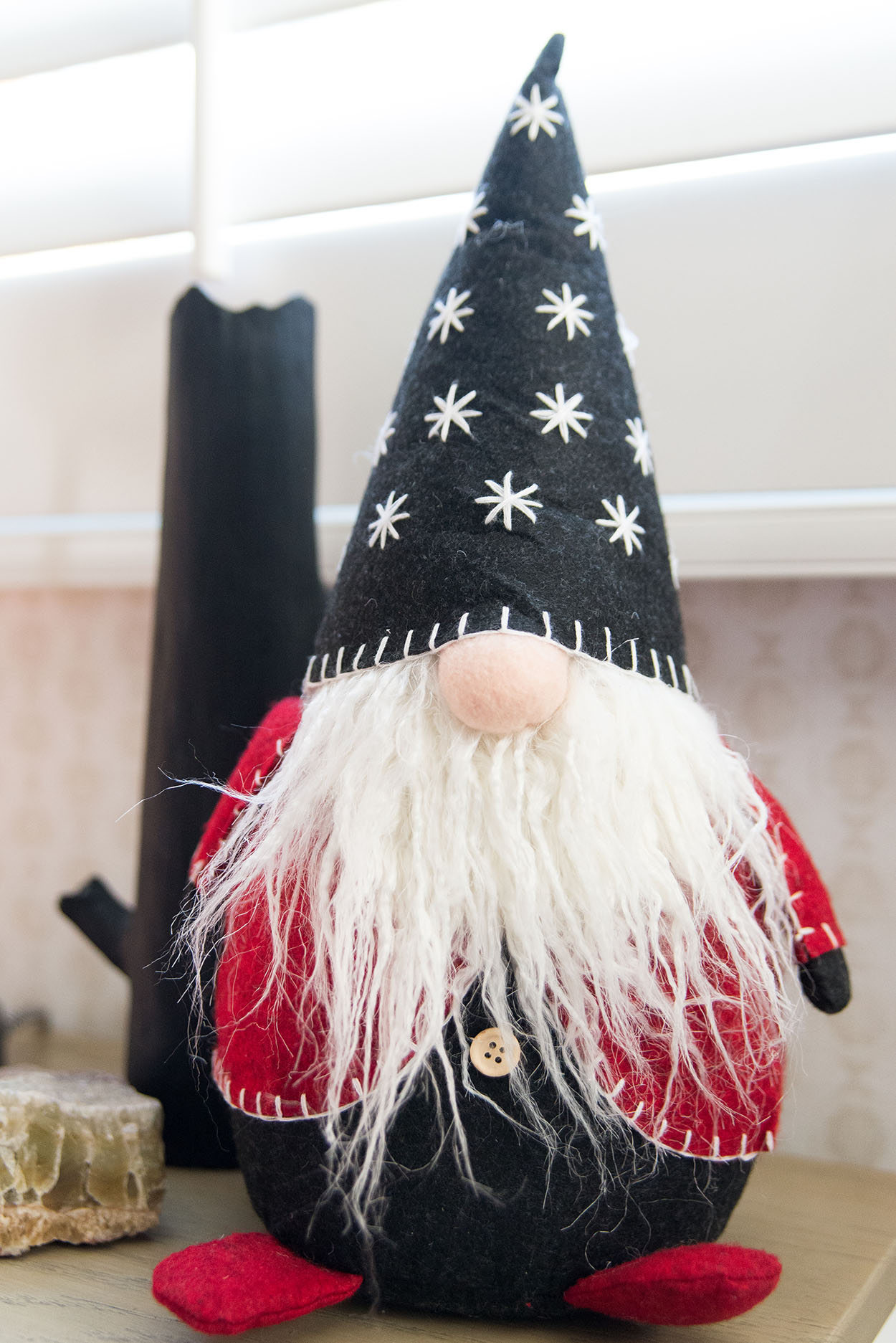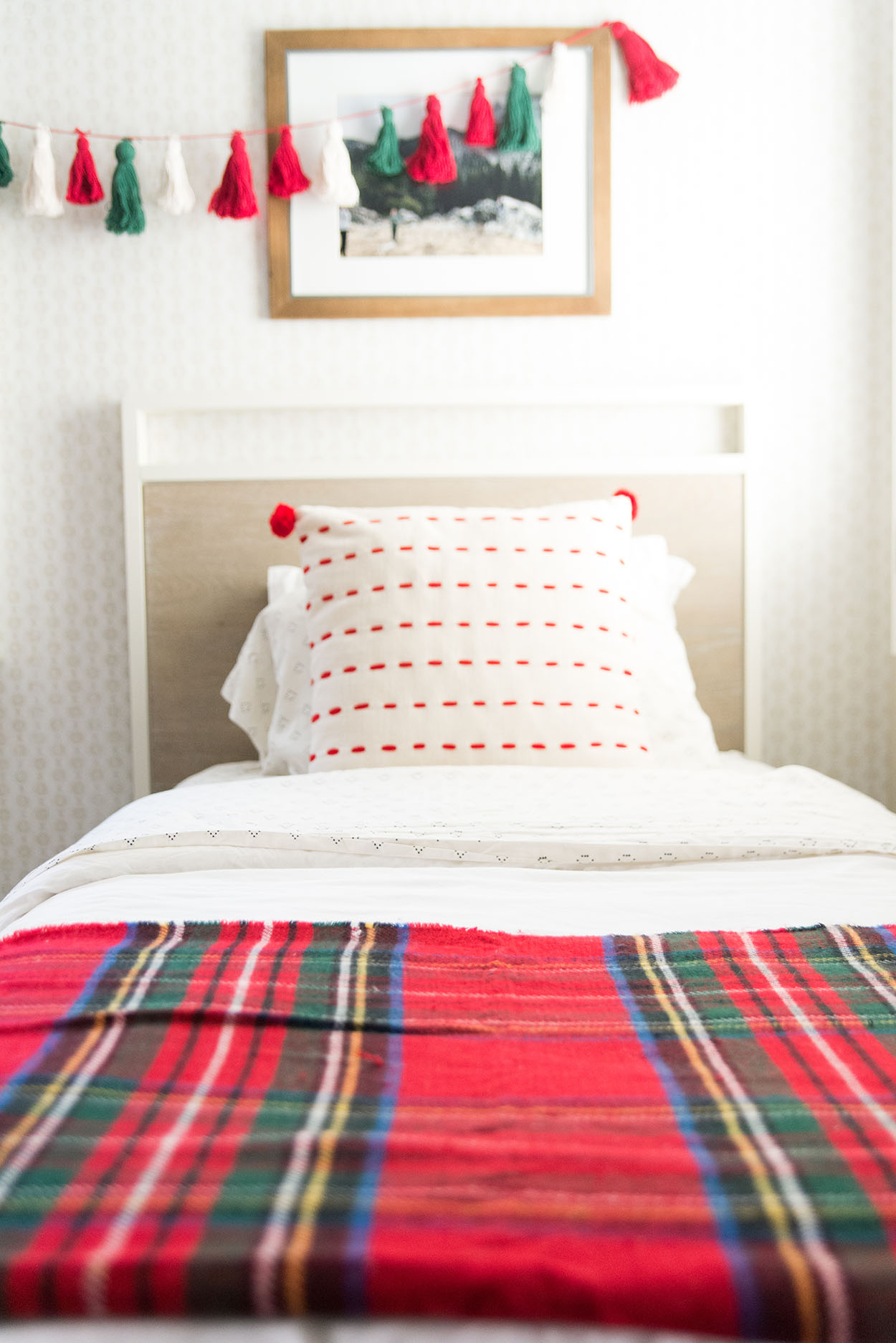 And that's it for our little Christmas home decor tour. I hope you enjoyed it 🙂