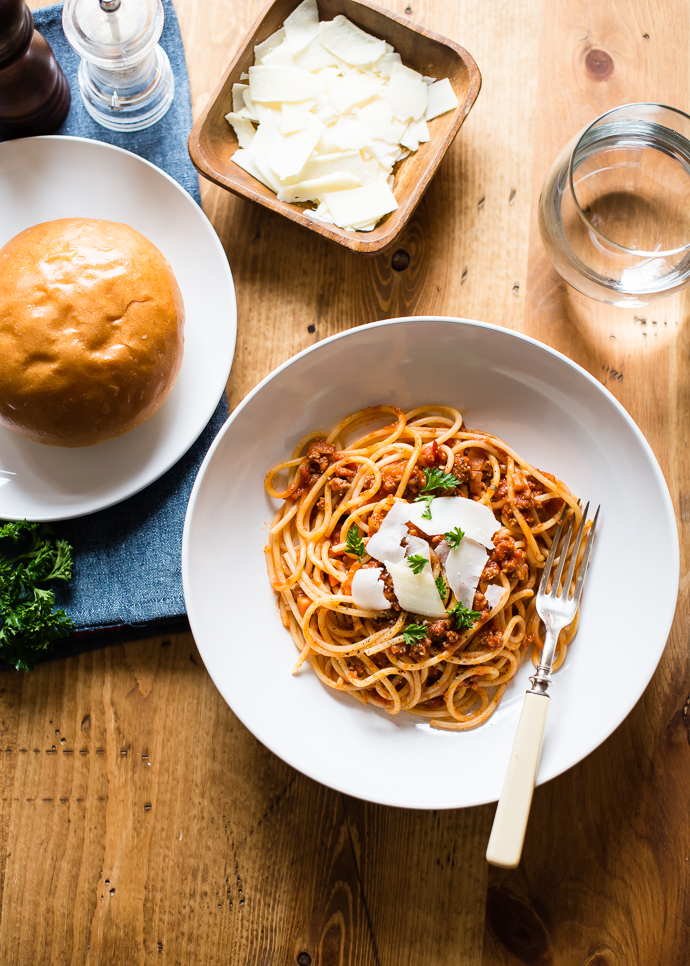 My friend gave me a big sack of garden tomatoes. Now, I know what you're probably thinking I'm absolutely, 100% crazy for wanting to turn those into a sauce when I should be thickly slicing and devouring them with nothing more than a sprinkle of coarse salt and fresh ground pepper. The problem is when I had a garden of my own, I would plant so many tomato plants I didn't know what to do with all the gorgeous fruit as they weighed down the branches come late September. I would bottle them. Some would be pureed or diced and frozen to add to be added later to soups and stews. And pounds would be roasted and pureed into the most delicious soup imaginable. But I'd still be left with dozens of tomatoes, so I got into the habit of cutting them up and popping them in the slow cooker to make pasta sauce. The long, slow cooking turns the ripest, juiciest tomatoes into a rich, sweet sauce that rivals any other.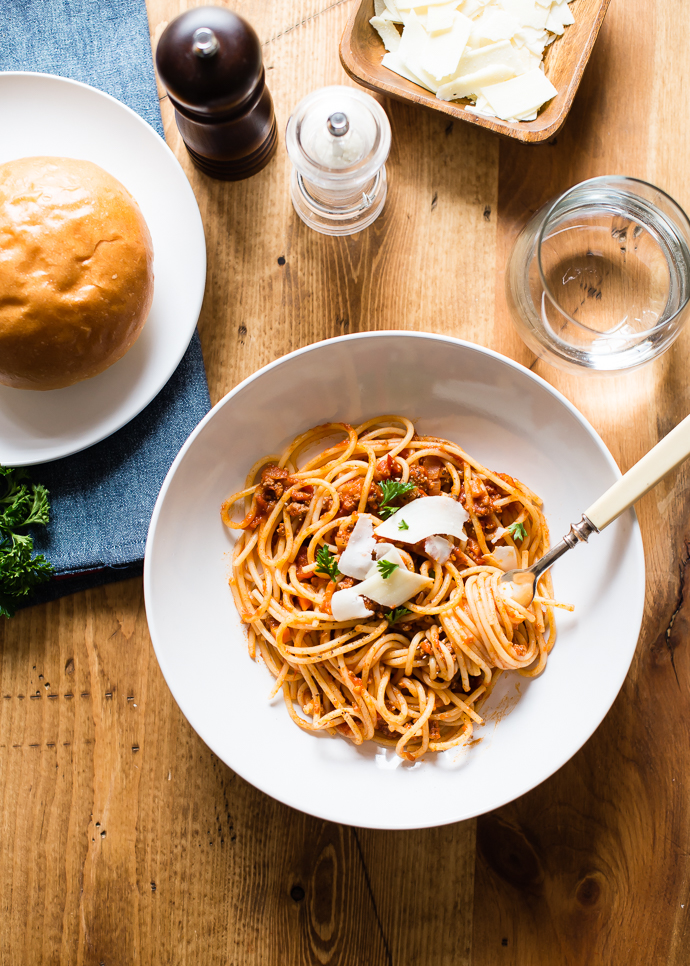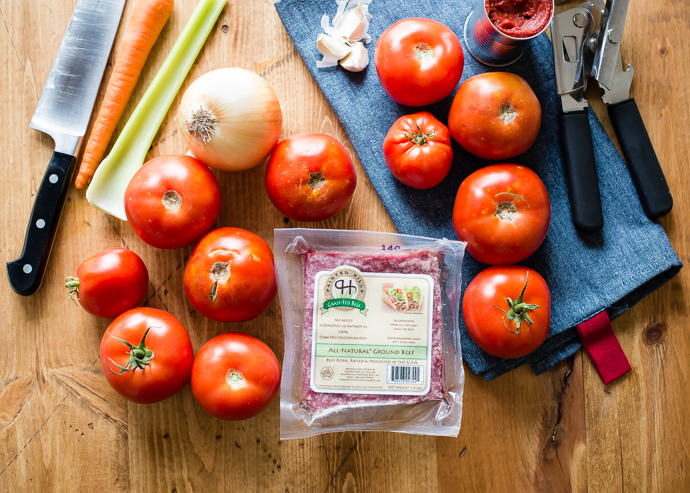 You can certainly make this vegetarian by adding more diced veggies and tomatoes, or substituting finely chopped mushrooms for the beef. For this I've used grass fed ground beef. It has big meat flavor and becomes super tender during the several hours of cooking. From there, the world is your oyster, as they say. It's spectacular spooned between layers of lasagna noodles and cheese, tossed with spaghetti or fettucine, zucchini noodles, or with a piece of thick-cut buttered bread. (My favorite way when I was a kid.)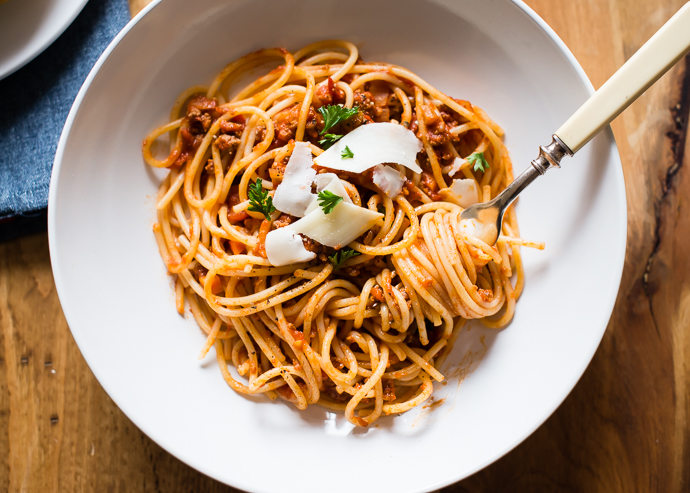 Slow Cooker Bolognese
Ingredients
1 Tablespoon olive oil or butter
1 large onion, diced
1 carrot, peeled and diced
1 celery stalk, diced
3 cloves garlic, minced
1 pound grass fed ground beef
Two (6-ounce) cans tomato paste
8-10 cups diced tomatoes, about 12 medium tomatoes
Salt and pepper, to taste
Hot cooked pasta, for serving
Shaved parmesan cheese, for garnish
Instructions
Have a 4-6 quart slow cooker ready to go.
Heat the oil or butter in a large skillet. Add the onion, carrot, and celery. Cook, stirring often, until the vegetables start to soften.
Add the garlic and cook for 30-60 seconds.
Next add the ground beef, using a wooden spoon to break it up as it cooks.
Once it has browned, remove from heat and transfer everything to the slow cooker.
Stir in the tomato paste, diced tomatoes, and ½ teaspoon salt.
Set slow cooker to HIGH for 3-4 hours, or LOW for 8-10 hours.
Before serving, taste and add more salt if needed, and season with black pepper.
Serve over hot, cooked pasta and garnish with cheese.