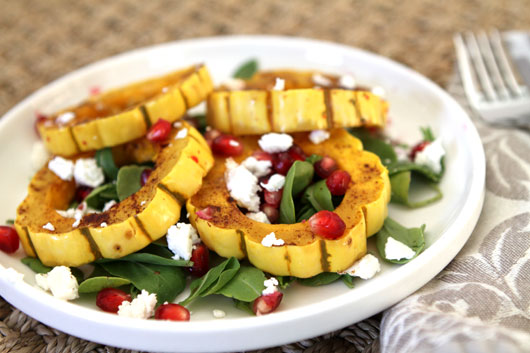 To see the entire 31 Days Series, visit here, and to get post updates on Facebook, please consider liking For the Love Of on Facebook.
I've still yet to get my food acquisition routine down to a science. Currently, at last count, I was buying foods from at least 7 different sources between a couple of different farmers for meats and eggs, another one for fruits and veggies, a couple of grocery stores and 2 different farmer's markets. It's getting complicated and probably, okay definitely, not the most efficient way to do things, but along the way I'm learning more and more about what is truly a good value, what is a waste of money, and who has the best, cleanest product for the value.
This past week I jumped back on board with a CSA (Community Supported Agriculture) I had used a few years back, and am feeling good with my decision. Currently I had been obtaining fruit, veggies and eggs from 2 different farmer's markets, a veggie delivery service, and 1 semi-local producer of pastured eggs. It required me to take 2 different trips, as well as additional trips to fill in the holes. After doing my math on the last veggie delivery service I realized I was wasting my money, considering I had been religiously visiting the farmer's markets anyhow, and getting a much better return.
Veggie delivery services are great if you're busy and strapped for time, and if you don't have a great farmer's market in your area. What they lack in price value I won't deny they make up for in convenience. But since buying food was proving to be a week long adventure anyhow, why not skip the delivery service and sign on for the CSA again?
If you happen to be in my area (Long Beach/North Orange County), you can email me (or my friend Jenny – jennysuter@gmail.com) for the details on how to sign up for Farmer Steve, who specializes in citrus of all kinds, all year round. If you're a juicing fan, he's your man. He has a local source to get pastured eggs from, of which my friend Jenny has visited the farm and can vouch for, and he trades his citrus for other fruits and veggies from other farmers, to put together a wonderful assortment. Deliveries are bi-monthly and are at a designated pick up location. The value for what you get is quite remarkable, I think anyhow.
So next week I will say goodbye to my veggie box delivery, and while they may not have been the best value, I do have to thank them for introducing me to the Delicata squash. More robust than a butternut, and easier to de-seed than a pumpkin, this little beauty roasts/bakes up nicely and can be eaten hot or cold, peel and all. The baby loves them, but my big kids are not the biggest fans. You can't win them all I suppose. I enjoy roasting them and eating them straight from the oven, or you can top them on a salad, recipe below. For a "cleaner" version, you can skip the dairy of course, but goat's milk cheese is one of the gentler kinds around, for those concerned with tummy digestion issues.
Delicata Squash Salad With Pomegranate Seeds & Goat Cheese
1 Delicata squash cut into 1 inch slices and seeds removed
1/2 tbsp olive oil
a bit of sea salt, a sprinkle of cinnamon and some cayenne or nutmeg for a less spicy kick
pomegranate seeds
a small bit of goat cheese
a simple splash of olive oil and red wine vinegar for a dressing, but not too much is needed!
Preheat your oven to 375 (or if you're roasting a bunch of veggies at the same time at the typical roasting temp of 425, just cut your cooking time in half and check on them, they'll be just fine in the higher heat).
Spread out some foil on a baking sheet, and lay out your squash pieces. Brush with a bit of olive oil and then sprinkle lightly with salt, cinnamon and cayenne or nutmeg. Roast for 12-14 minutes, checking on their doneness by piercing the skin with a fork.
Place on top of some arugula, or let chill, depending on if you prefer a warmer or a colder salad, and then sprinkle with some seeds and little bits of goat cheese. There's no formula, just however much you prefer of each. Splash some olive oil and vinegar on top, maybe even some salt and pepper, but the spices on the squash are plenty flavorful on their own. Enjoy!