In redesigning the blog, I decided that I should probably update my headshots, so I called on my friend Miranda of M. Shanti Photo. She's done all of our family photos for the past several years, including my maternity shoot when I was pregnant with Hayden. She's a family friend, so the kids are comfortable around her and listen to her better than they'd listen to us, and she does a pretty good job scouting out unique new locations each year. For our mini photoshoot over the summer, she recommended we use some great new murals in Downtown Long Beach as a backdrop. Organized by PowWow Long Beach, I was floored at how cool these huge works of art are.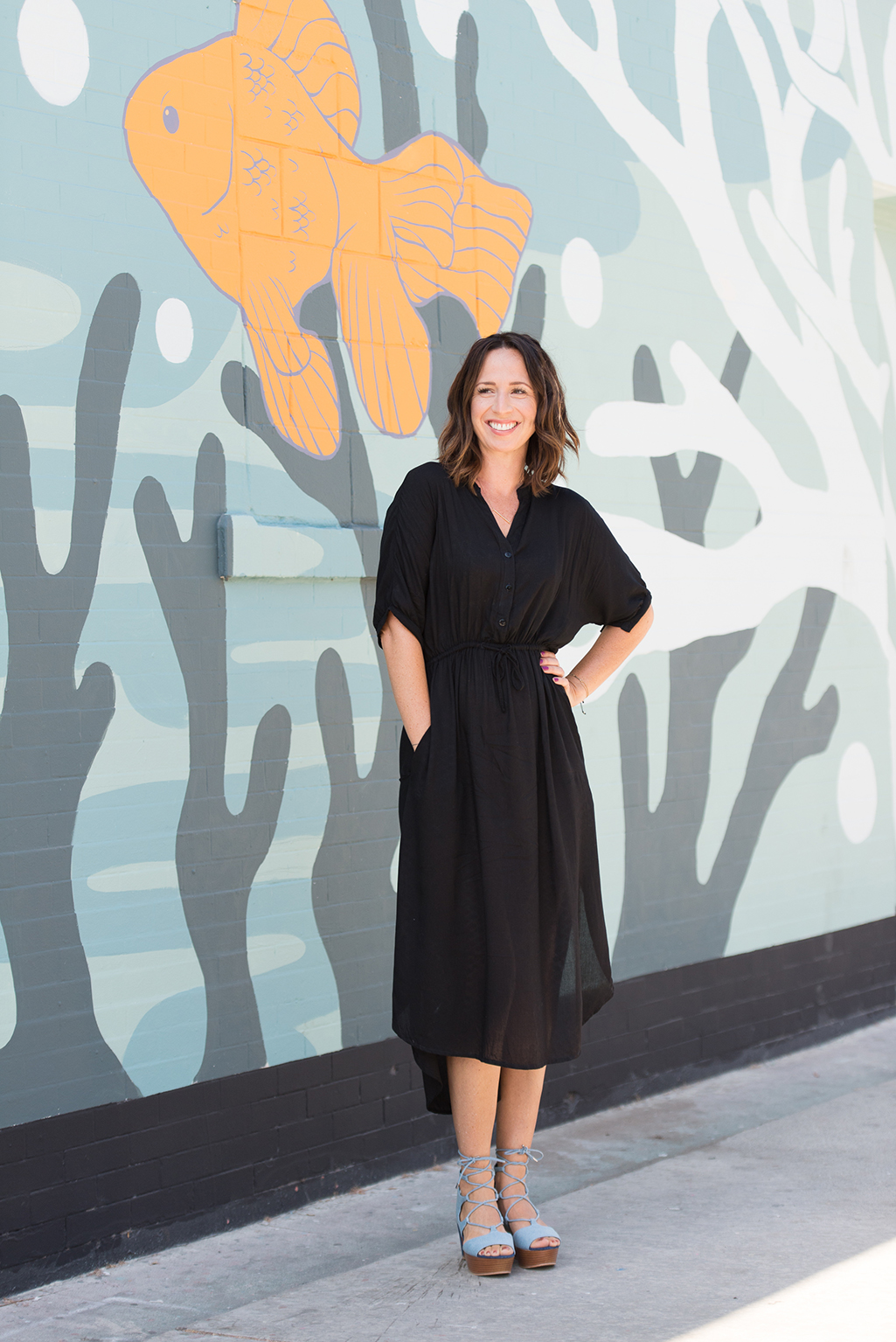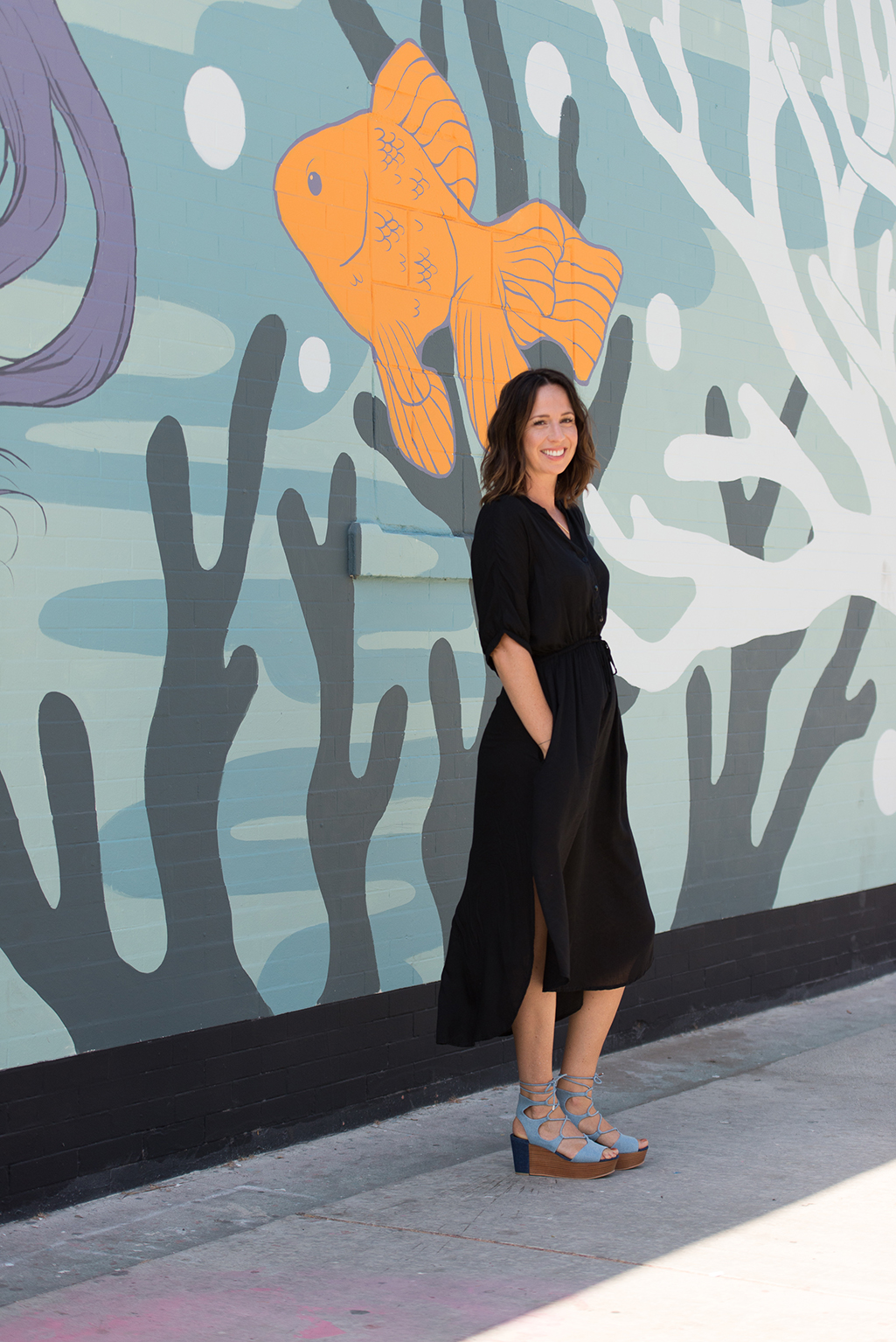 Due to the timing of the photoshoot and subsequent lighting restraints, we were limited in which ones we could use as a backdrop, but these two murals shared the same wall and were perfectly shaded in the beautiful morning light.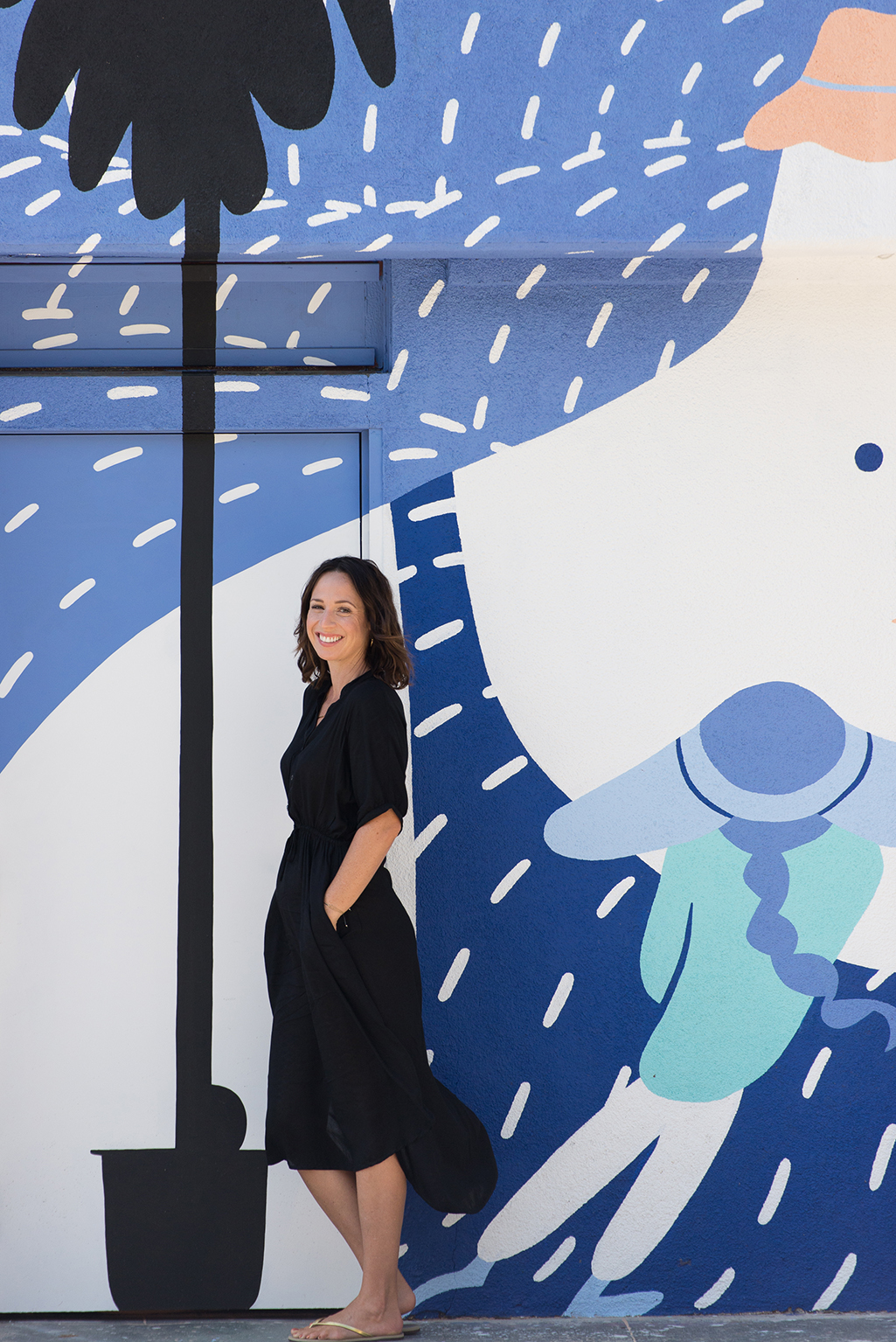 You can check out finished murals, a map where each one is located, as well as in-process videos of many of the murals by visiting the PowWow website.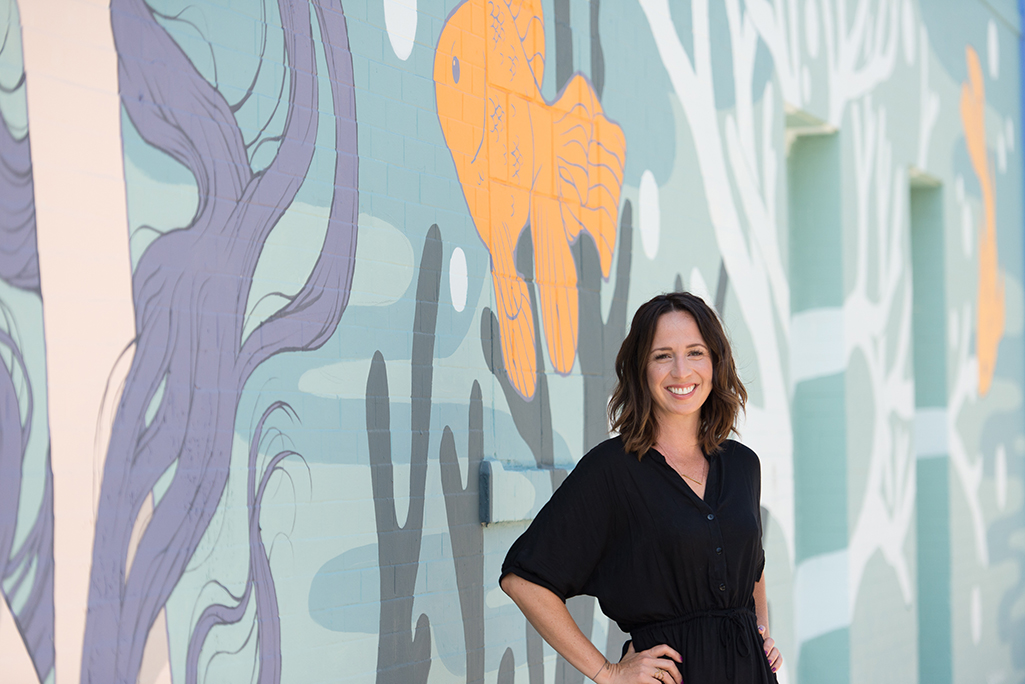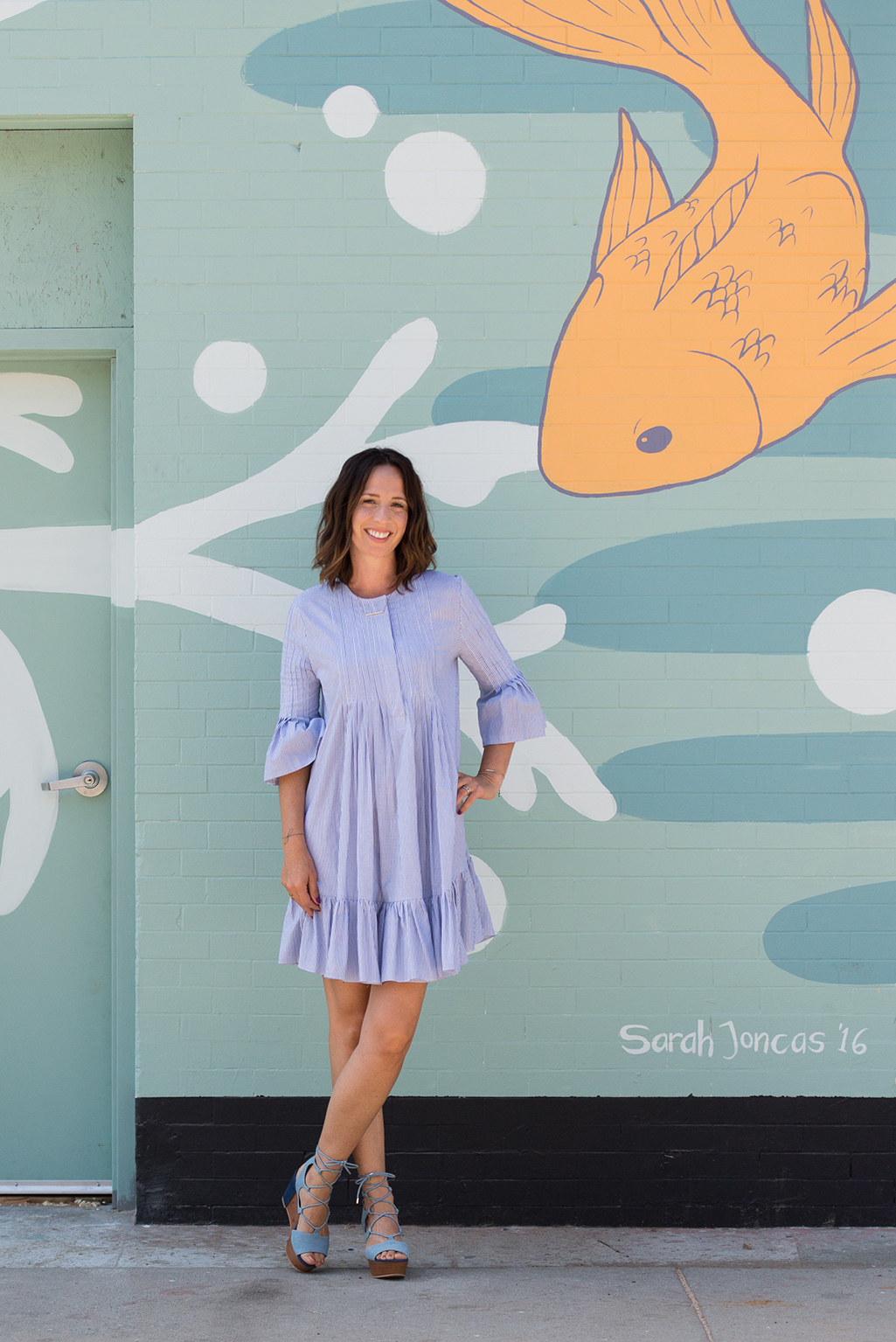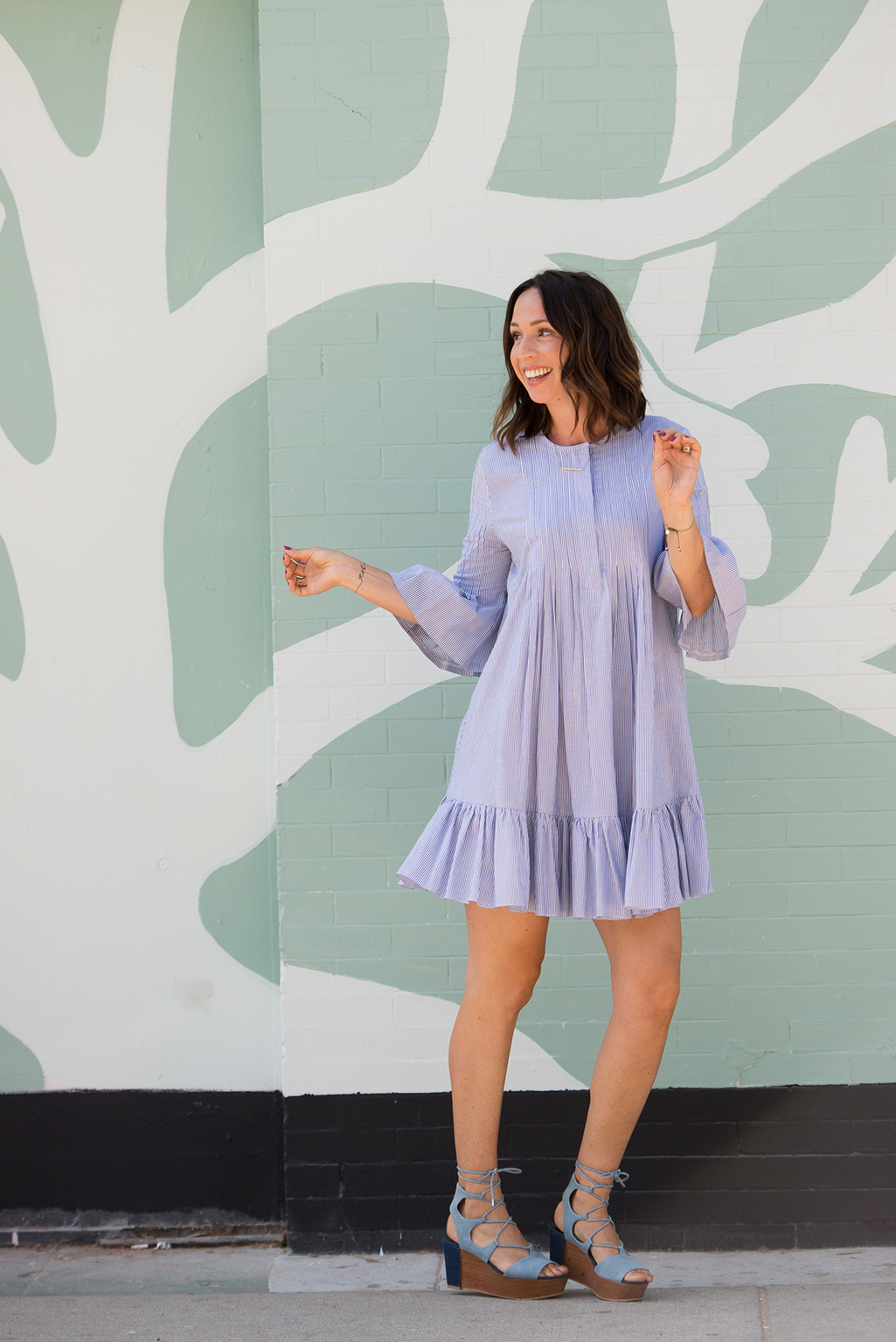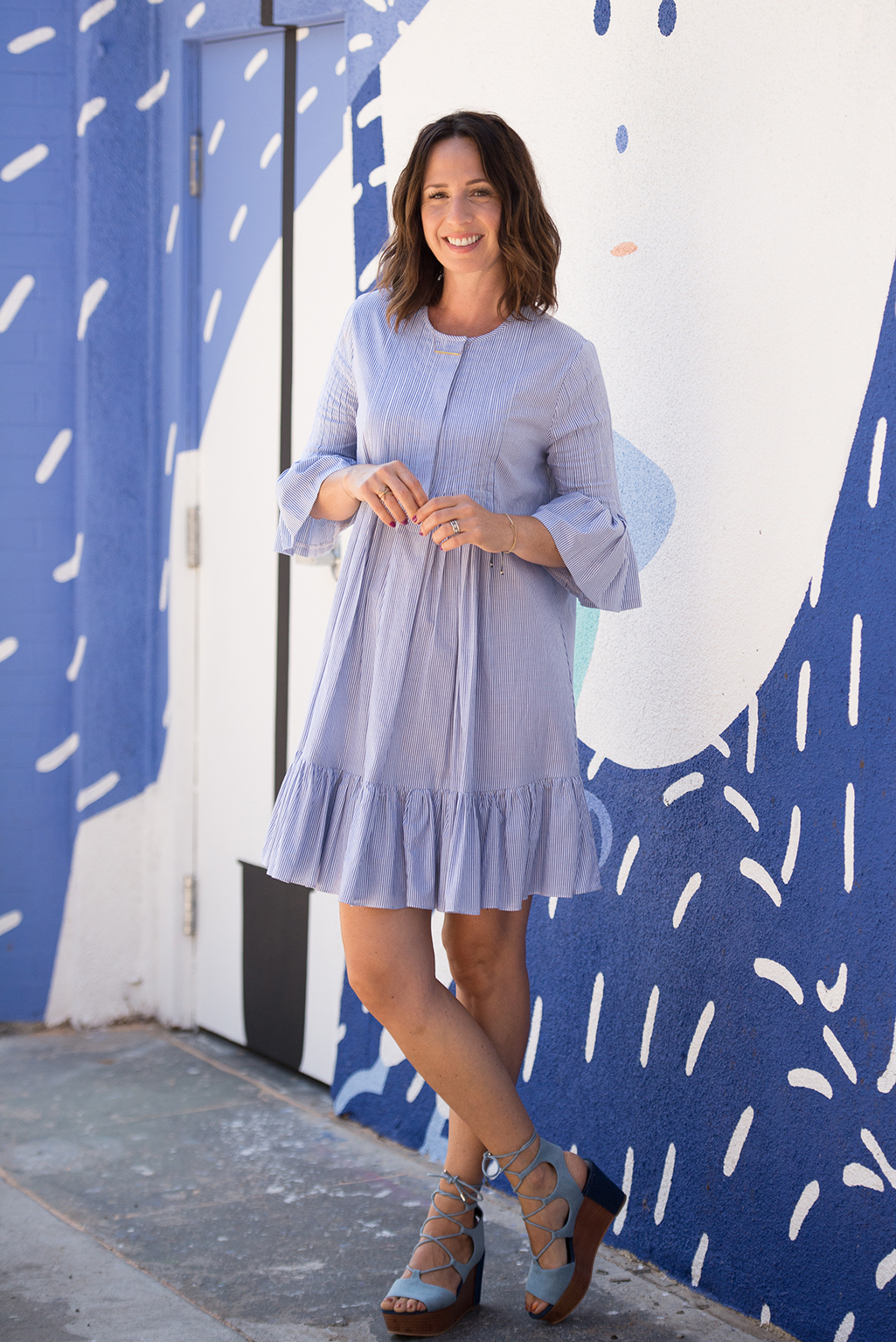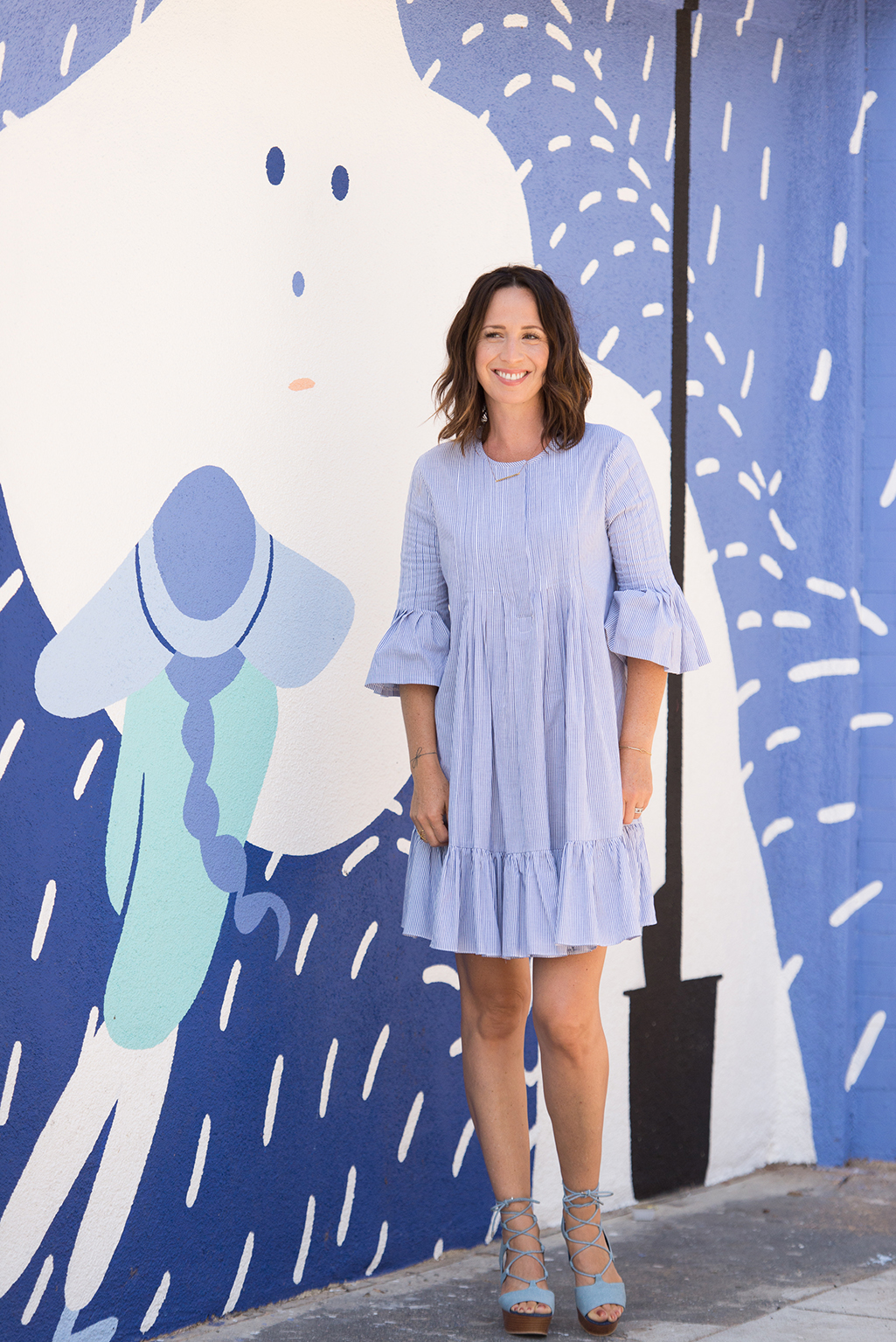 Most of the items I wore during the shoot are no longer available, but in case you're interested, here are the details:
Black hi-low dress – Prism Boutique in Long Beach
Denim Wedges – Rebecca Minkoff
Blue & White seersucker dress – Cynthia Rowley via Shopbop
White lemon lace blouse – Anthropologie
Denim Jeans – AG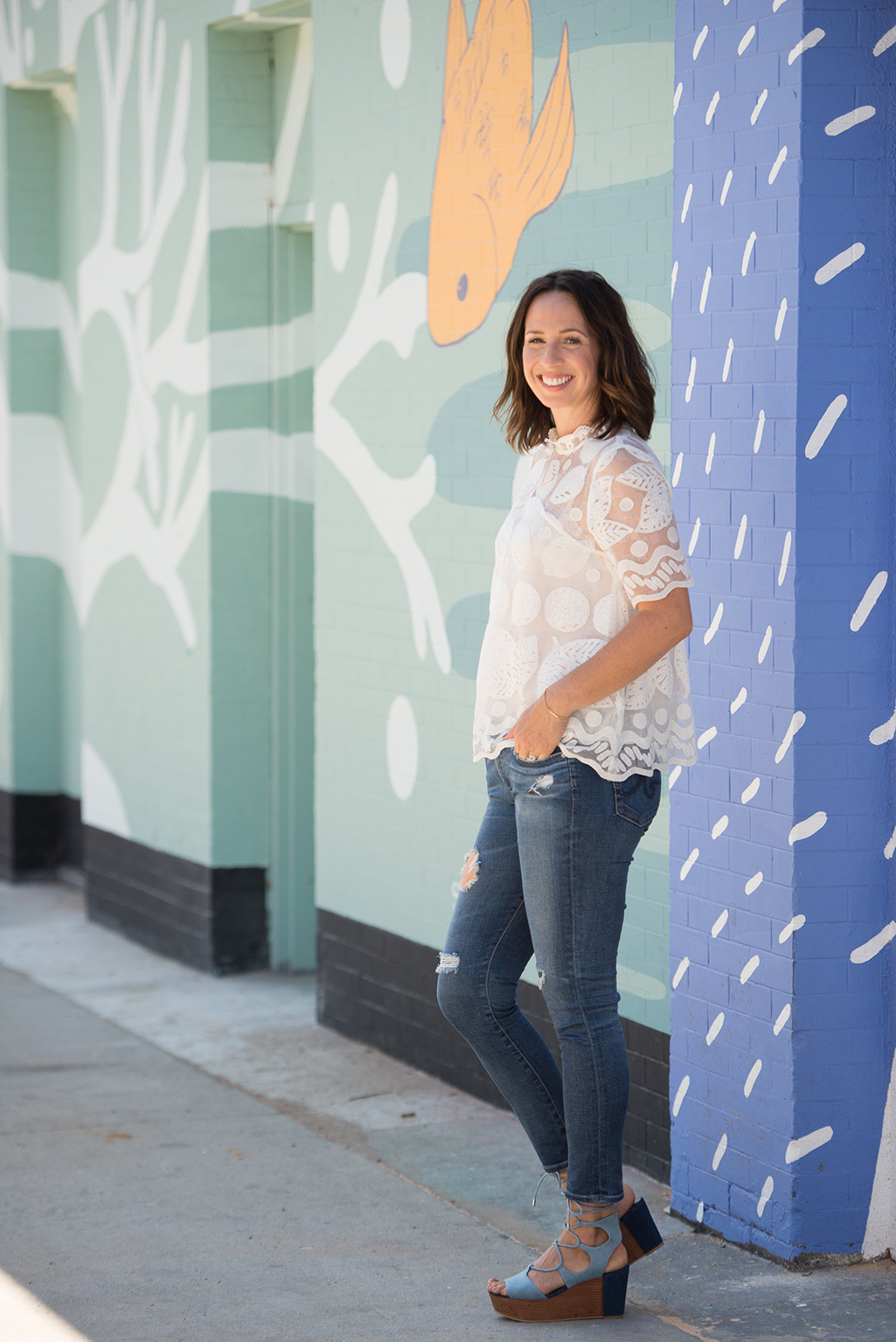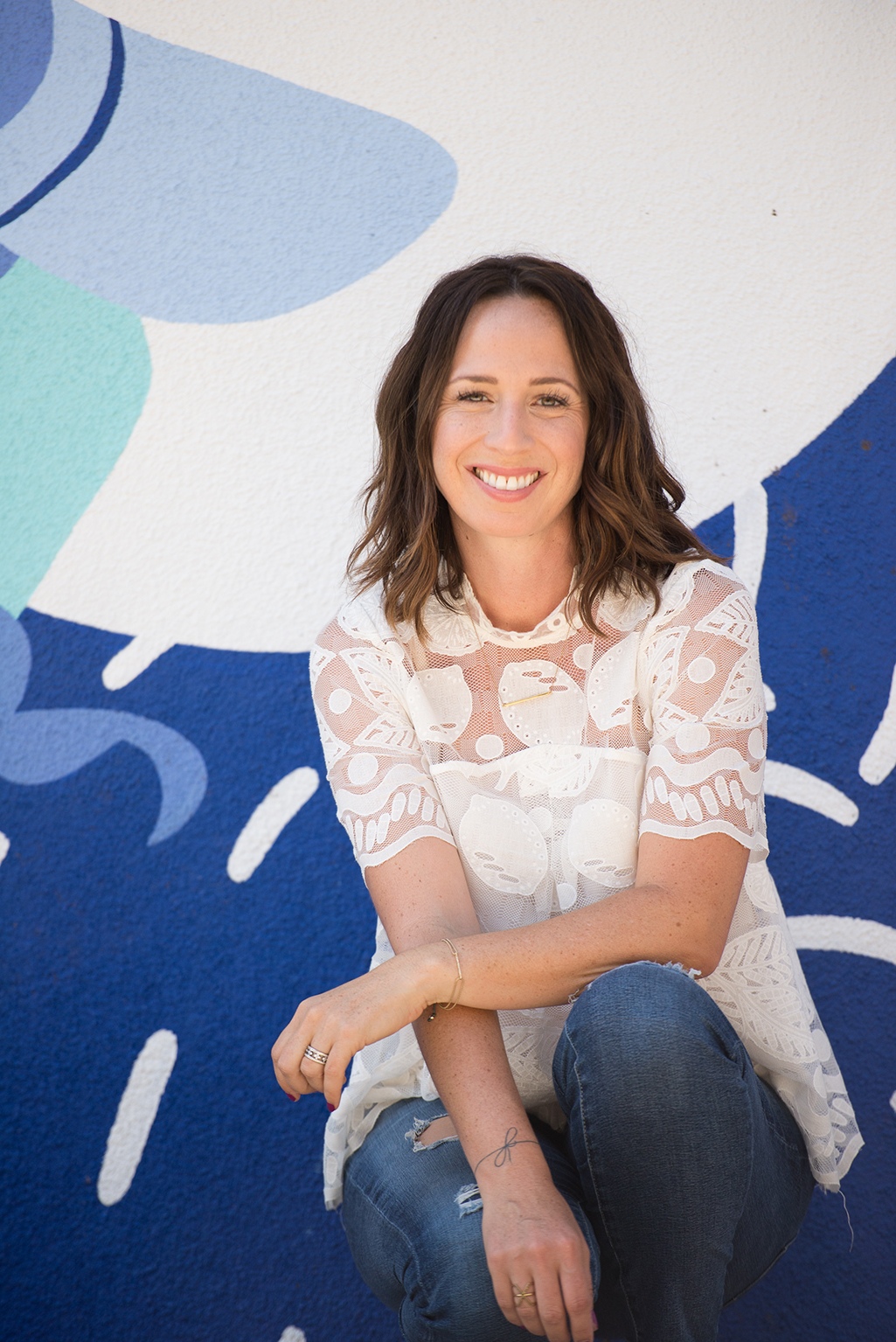 Thanks for the great photos, Miranda! If you're in the local Long Beach/Orange County area, M. Shanti Photo is currently booking mini family sessions through the holidays.