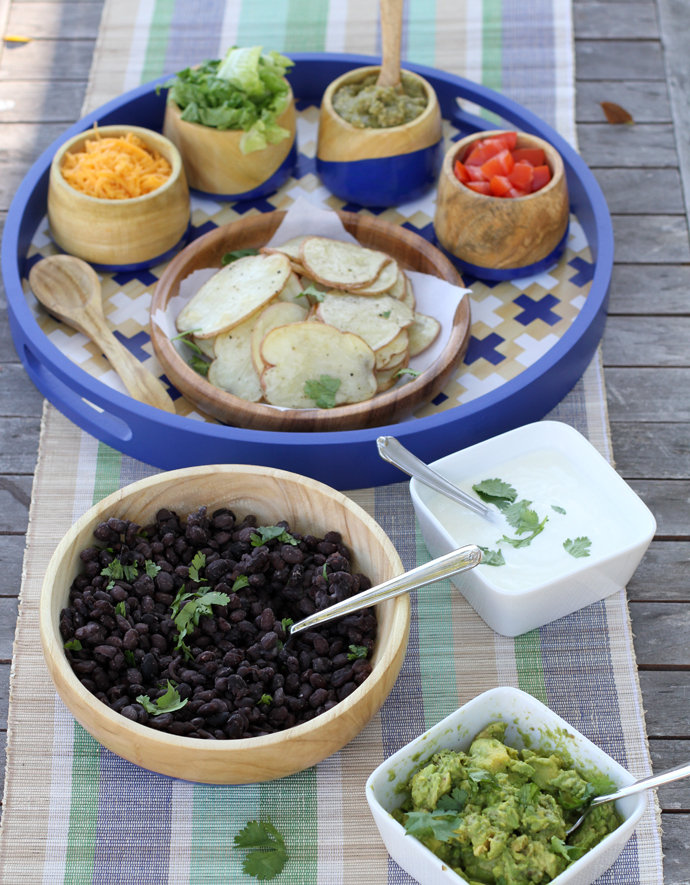 A few months ago, Novica reached out to me to see if I could write a few pieces for their blog, to help promote their product offering. I jumped at the opportunity because I tremendously respect what they're doing, and the items they sell are truly beautiful. You can read in detail about Novica's mission here, but basically, they help connect artisans from around the world, pair them a fair price for their goods, and in turn help connect them with the global marketplace. Not only does their business model help support and foster sustainable local economies around the world, but they also help to preserve artistic traditions so they don't get buried in the sands of time. Truly awesome, awesome stuff. I was more than honored to share some of their goods with you today, and at the bottom, there will be a giveaway you can enter. And yes, Novica is affiliated with National Geographic, so even more reason to love them.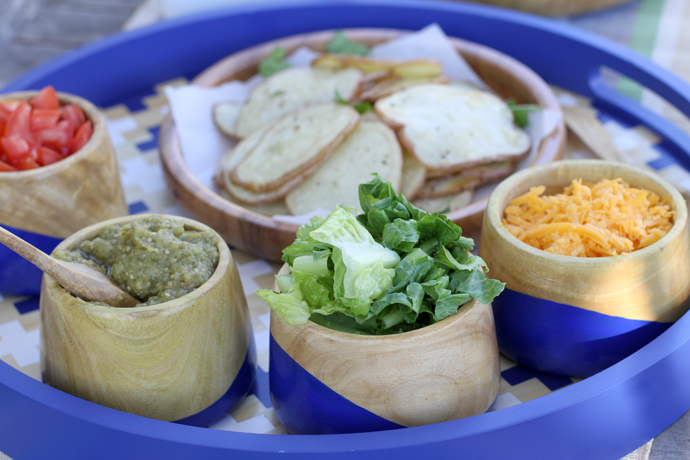 In return for my time in writing and creating posts for Novica, they gifted me a shop credit, which I was excited to apply towards some serving ware, and the clutch you saw in yesterday's post.  I chose these beautiful dipped pieces from an artist named Victor Hugo Lopez, who specializes in hand-carved wood serving pieces. You can read each artists' profile when you are browsing their site, and learn more about their craft, their hometown and even their family. Each piece is lovingly wrapped with care when it arrives, along with a personalized tag that tells you about each piece. Truly amazing thought and details that goes into these orders.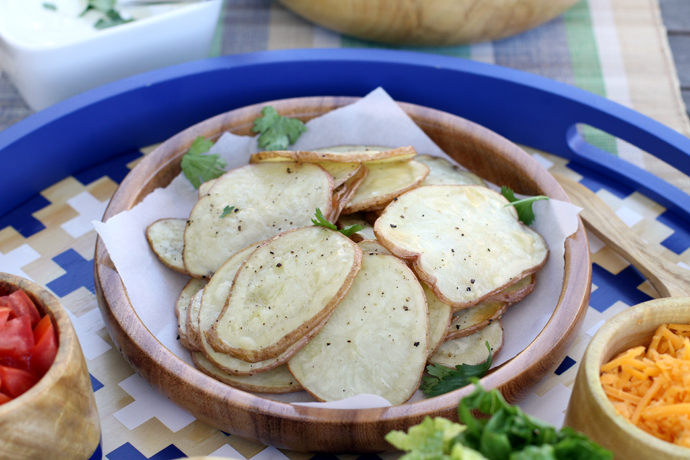 When my serving pieces arrived, I immediately thought "Mexican" for dinner! And so I made some potato nachos, which are really making me hungry right now considering I'm two weeks away from being able to devour this deliciousness!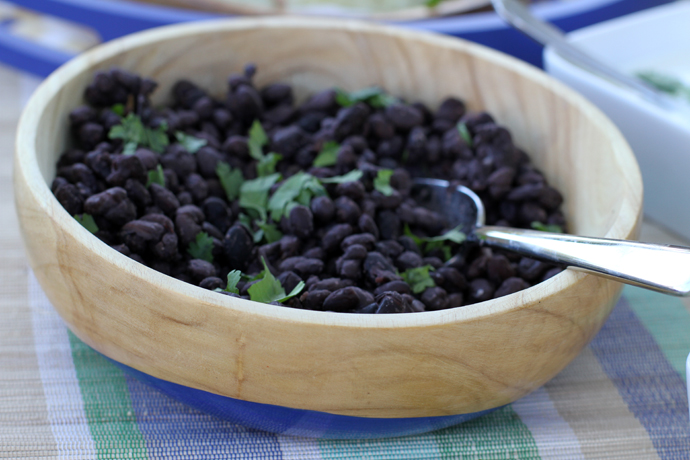 Making the potato nachos are relatively easier and somewhat healthier since you're not using fried chips. I sliced my potatoes perfectly in an food processor which made my life a lot easier, but you can cut these into steak wedges and they would work just as well. Simply toss with some olive oil, salt and pepper, and then bake at 400 for about 15 minutes. I like to set the broiler on high and let them brown up just a bit, for about 2-3 minutes, being careful not to burn them.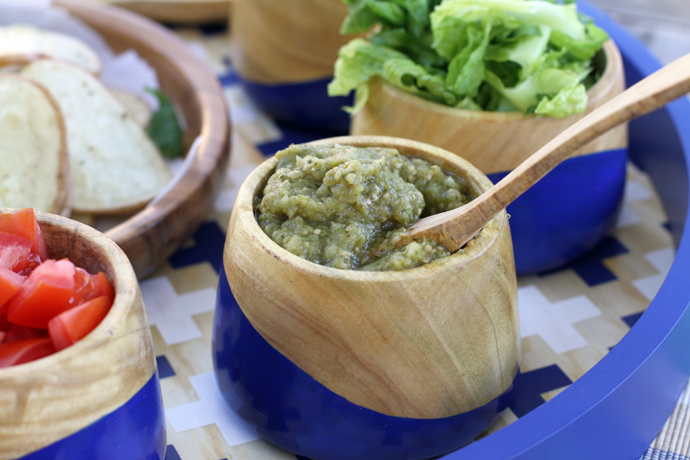 Serve alongside standard nachos toppings like lettuce, tomato, cheese and salsa for a meatless Monday version, or add some sliced chicken or ground beef to make this a heartier meal, but really the vegetarian option is plenty filling on account of the potatoes.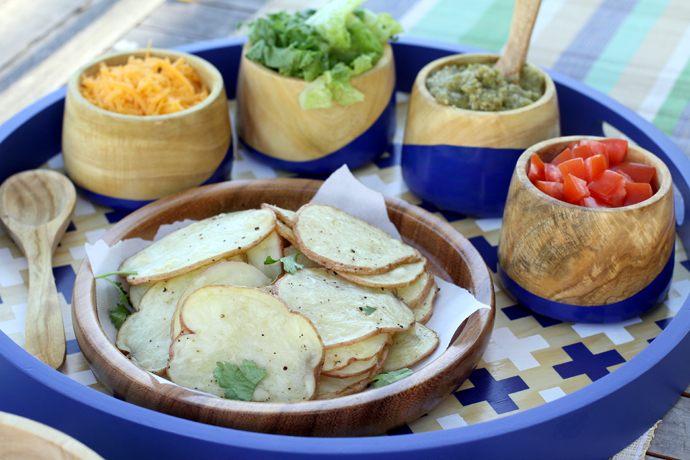 The generous people at Novica are offering my readers a giveaway. 2 winners will receive a gift credit to Novica, valued at $75 each. To enter, simply follow the prompts below, and I'll announce the winner next Friday September 19th. Good luck!