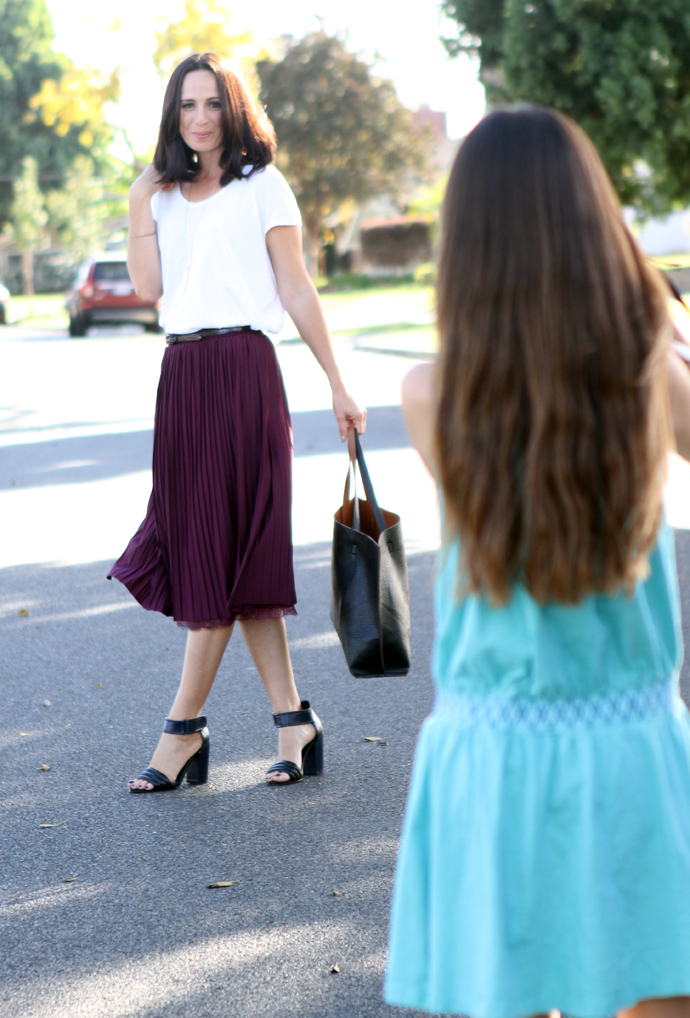 Midi Pleated Skirt – Target; Short Sleeve Tee – Splendid; Bag – Nordstrom, also seen here and here; Shoes – Shoemint Faith, on sale for $34.99!; Necklace – Vince Camuto
I've had a love interest in midi skirts for a couple of years now, as evidenced here and here. The problem is, it's hard to find a good midi skirt that is both flattering and affordable, and most mainstream stores don't regularly carry them in-store to try on for yourself. So I've ordered several online, and most go back because the fabric is weird or the waistband is too poofy or whatever. For years I longed for a good midi skirt to be carried someplace like The Gap or Target.
Finally, my wish was granted and I happened on this cute burgundy midi skirt piece of perfection at Target, for $19.99!

There's a lace slip underneath so just the tiniest bit of lace peeks out along the hemline. and the fabric is lightweight so it moves beautifully. Granted, the fabric is a little on the cheap side and I don't anticipate this skirt lasting me for years and years, but I should get some decent mileage out of it.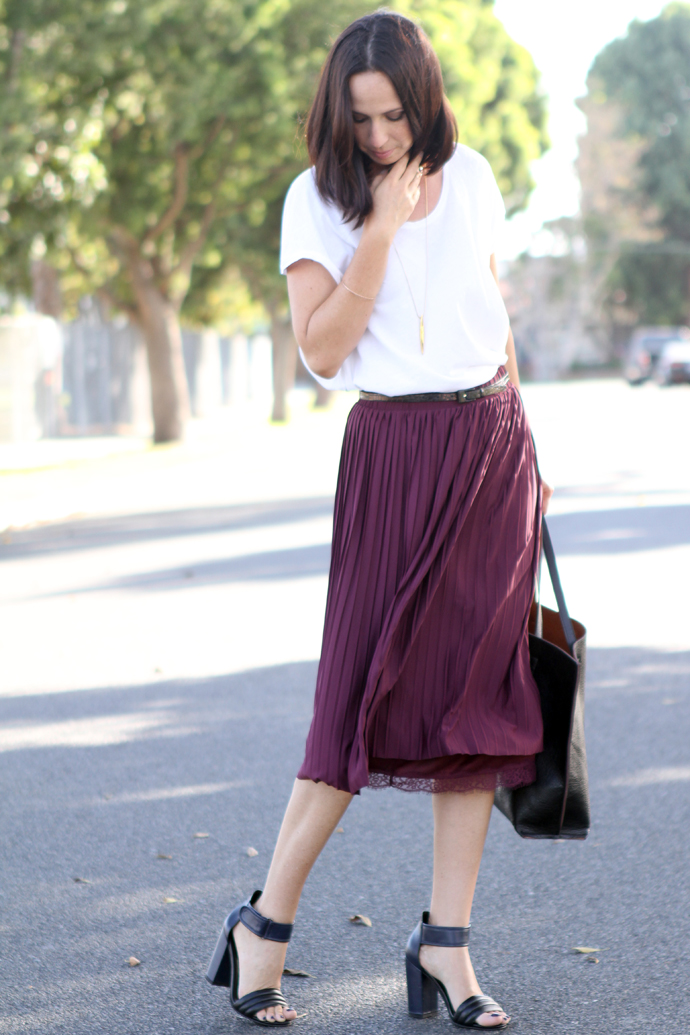 I love a full midi skirt back to a sleek top, but decided to try it here with a looser fitting tee, and I love how it worked together. Added a simple skinny black belt and it was the perfect little outfit. I think I'll wear this for Thanksgiving in fact.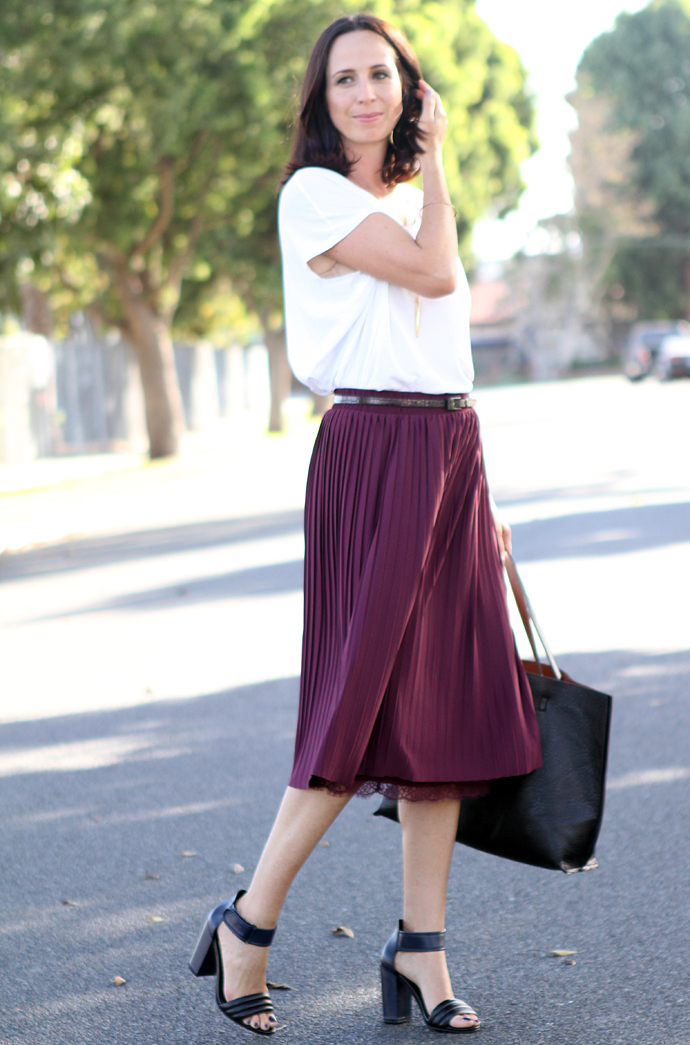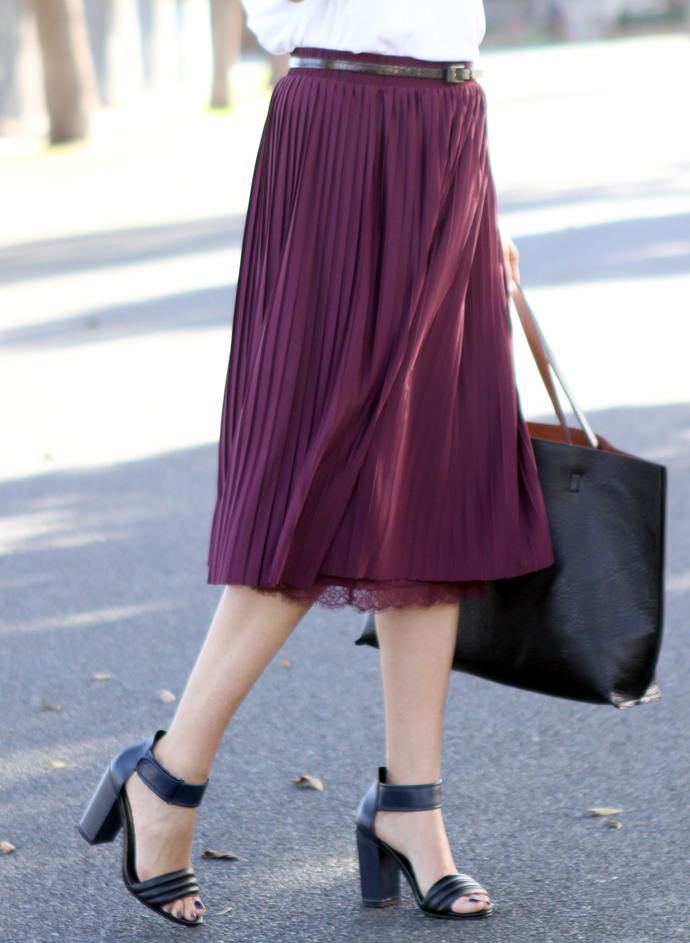 What are you all planning for Thanksgiving this year? Staying close to home or traveling? Anyone in charge of cooking the big feast? We're going to my sister's house and I'm luckily only in charge of bringing a couple of sides and the fixings for my Apple Cider Moscow Mules. I think I could bring those alone and everyone would be happy!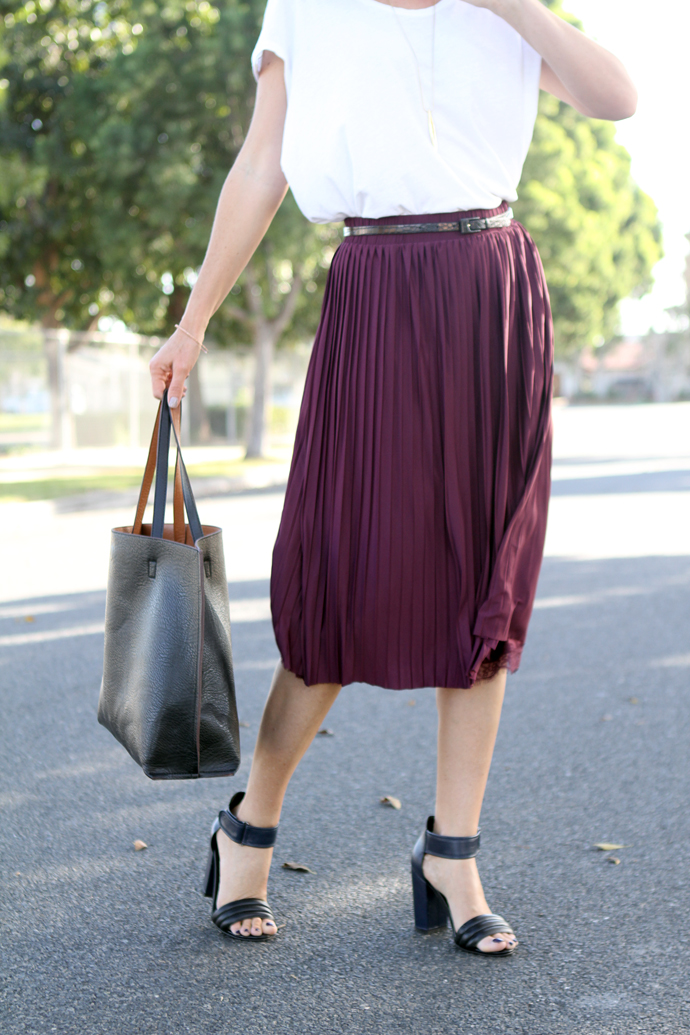 Wishing you all a wonderful week and a lovely holiday with family or friends, or both!