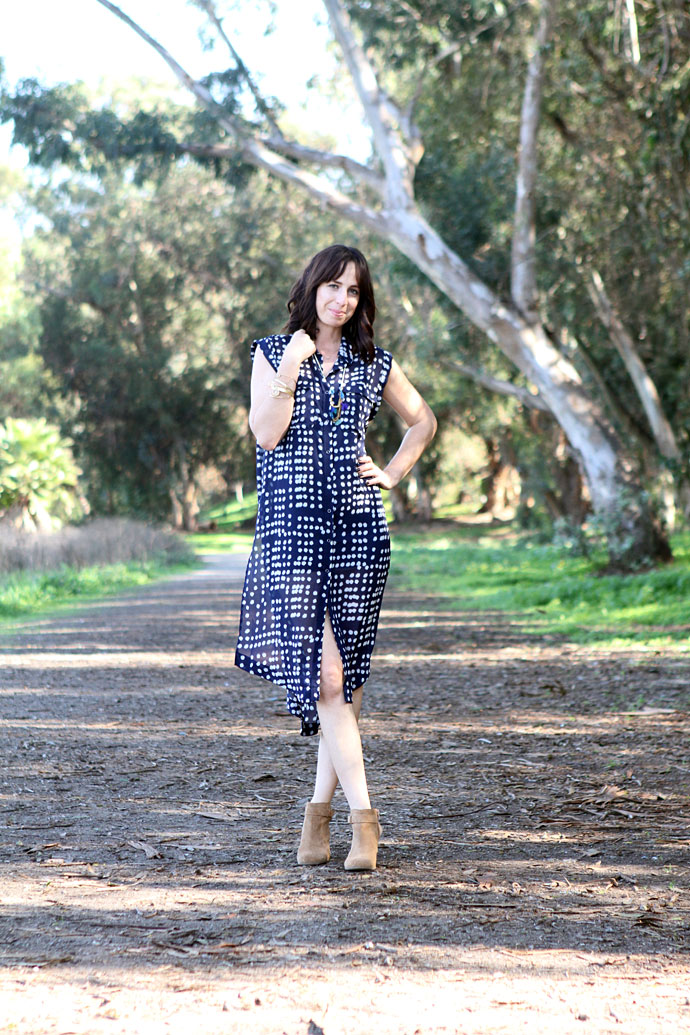 I saw the dress in the window of a local boutique and instantly loved it. Its breezy feeling, loose structure and updated polka dot pattern made it the perfect wear everywhere dress for Spring and even Summer. I thought about this dress for 2 weeks before I went in and tried it on, only to discover that it was more of a shirt than an actual dress. Still though, I was not deterred, and the salesgirl offered I wear a short slip underneath. It took a bit of convincing, but I brought the 2 pieces home and it has sat in my closet for the last couple of weeks, while I waited to wear it to the Chartreuse event this past Saturday.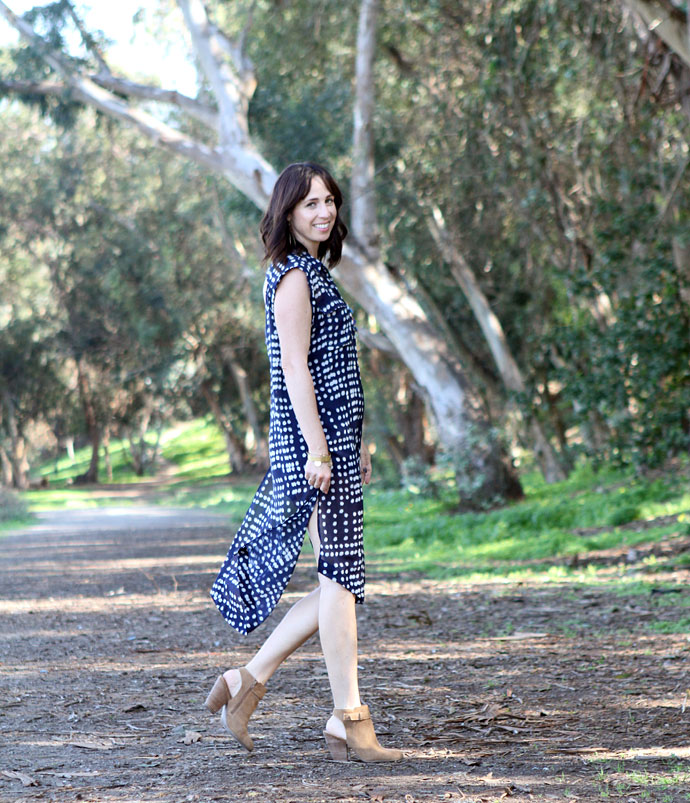 Dress – Free People (also available on Zappos); Bodysuit – Free People; Booties – Sole Society Perin; Modern Skinny Jeans – Loft; Bangles – Alex & Ani Because I Love You & Initial
When I got dressed Saturday morning, I felt a bit exposed, but didn't feel weird about it. Until I went to the market, on my way to the event to pick up a bag of ice, and the meat guy stopped to acknowledge said dress. As he was restocking the shelves with freshly ground beef, pork butts and chicken breasts, he paused and said very matter of factly, "That's a real nice dress, ma'am."
Alrighty then.
I rushed out of the store, immediately called up Art and asked if I looked like a hussy. He assured me that I did not look like a hussy, but should instead appreciate the fact that I did in fact look nice and not like a hussy. I felt a bit better, and at least settled in to the fact that I'd mainly be surrounded by woman during the event, and they would most likely not make mention of my very "nice dress."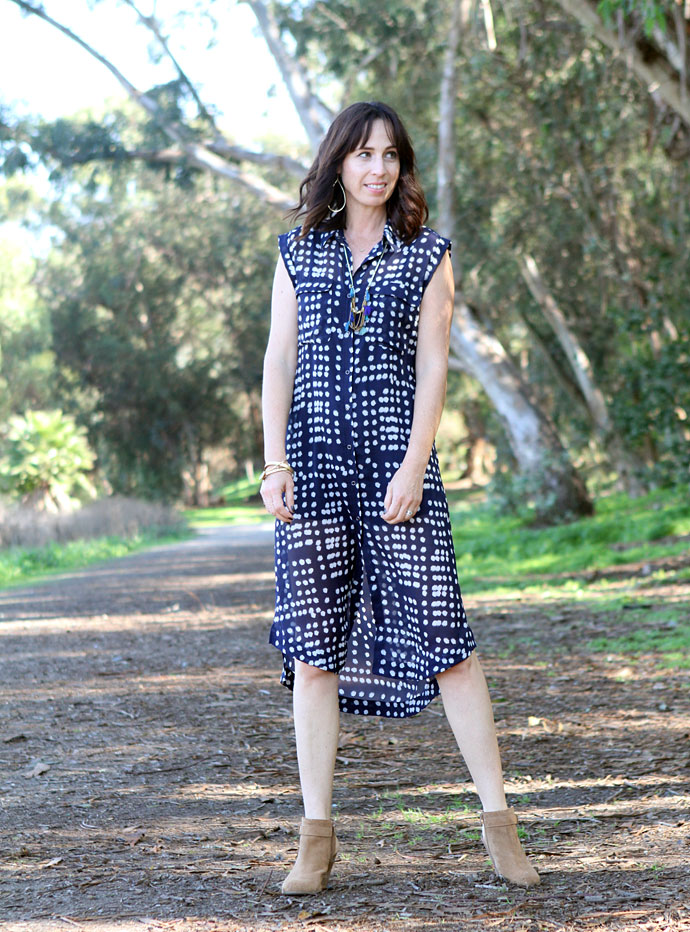 As I settled into the busyness of the event, several women did in fact comment on how cute the dress was, and a couple of close friends made a couple of jokes, but all in all I still love the dress, and think that wearing it with some cute flat sandals or flip-flops come summer time, will work better with the dress, and give off more of a casual beachy California vibe, rather than a "hot" vibe. Not that I'm saying I look hot. I just think the higher heel, the sheerness of the fabric along with the slits up to here, make it more of a provocative look. Or I may just be over thinking it.
I decided to wear the dress on Sunday to church, but added the jeans because church. I actually love the look both ways, and despite my grocery store encounter, foresee me getting a lot of use out of this dress.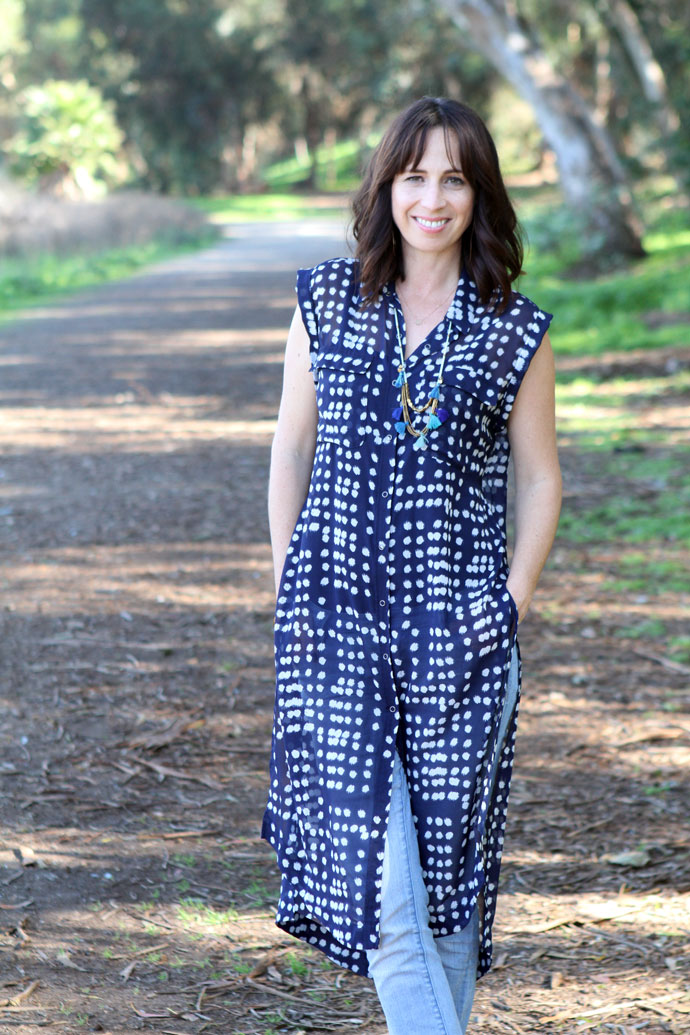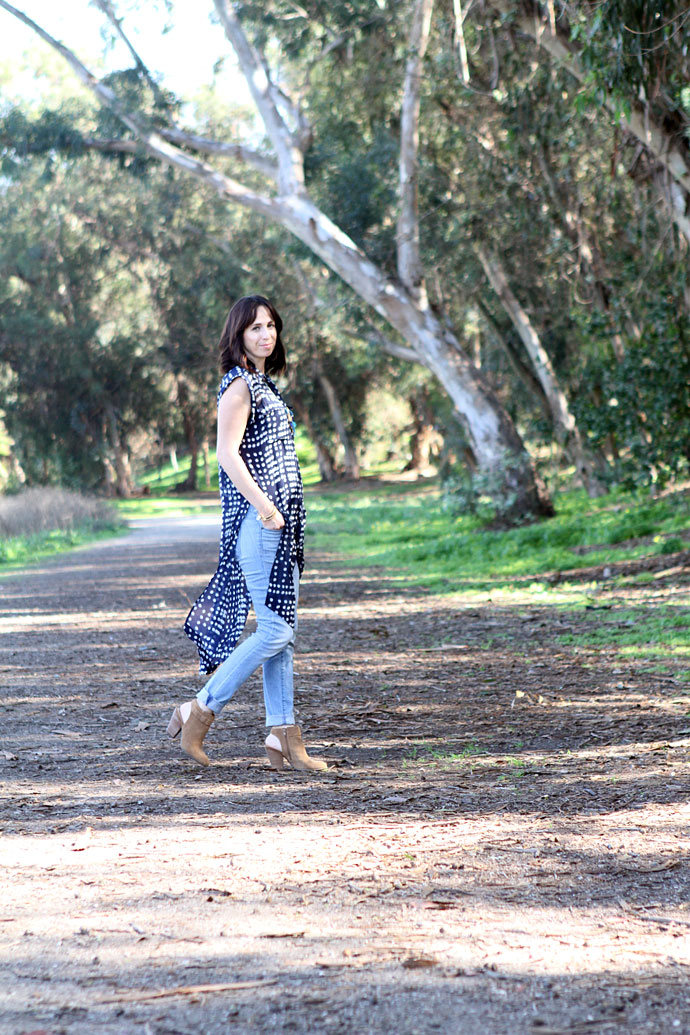 At any rate, this is the perfect day to night look – as I wore the shorts bodysuit most of the day, right underneath the jeans, and it didn't bother me one bit. Later, as I went to take off the jeans to show the dress on its own, I quickly wiggled right out of them and I had a whole new look.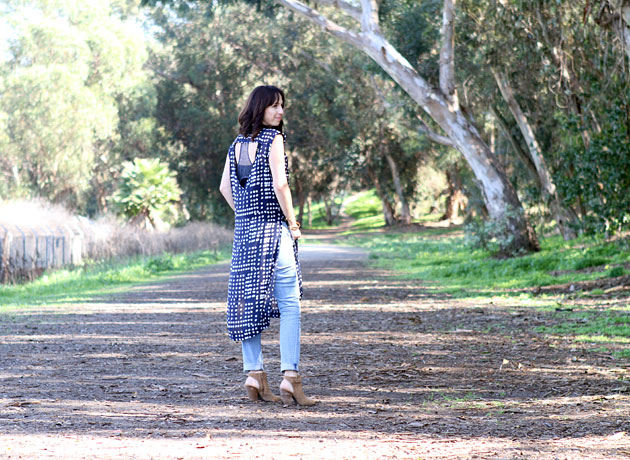 I realize this dress wouldn't work for everyone, but stand by the other pieces of this look, and confirm that they will work for virtually anyone. The jeans I picked up at Loft a couple of weeks back are in constant rotation, and the Sole Society Perin boots are fab! I've worn them everyday since they arrived last week. They fit perfectly true to size, the suede is rather nice, and the heel height is good enough to add some height, but not cause one to break their neck. Overall, they're very comfortable. I also love this bodysuit and think it will work really well for the warmer months, as it will slip under short and airy dresses just perfectly, preventing any underwear exposure. It's also easy to wiggle out of in a public restroom. I tested it just to make sure. Have a good day folks!