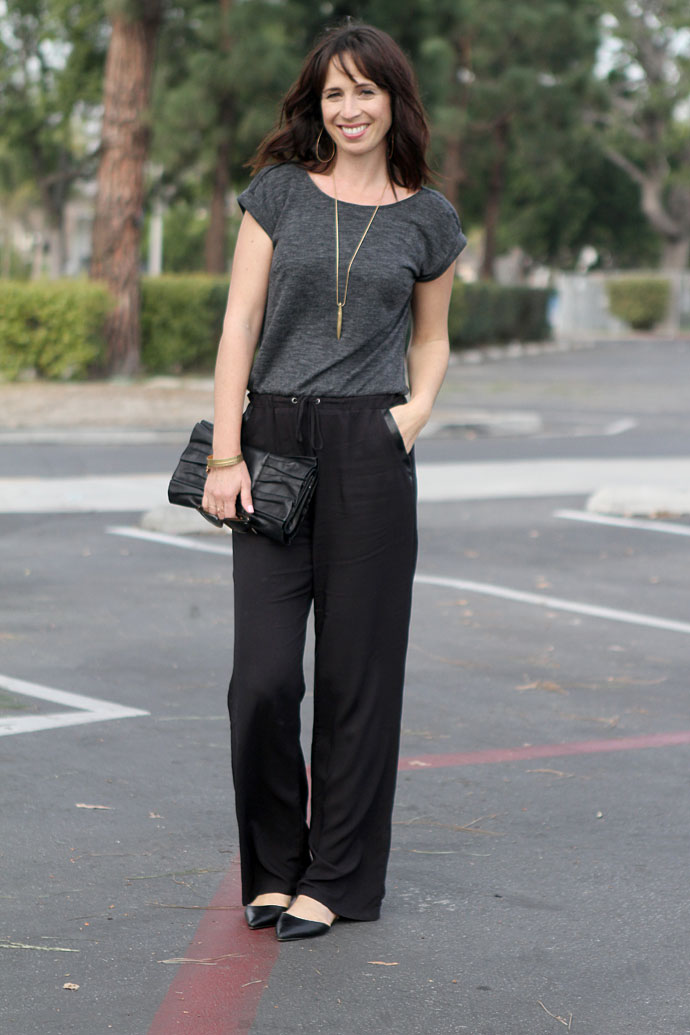 Jumpsuit – Splendid; Flats – Shoemint, Clutch – St. John, old; Bracelets – Madewell and Alex & Ani
Women typically have a love/hate relationship with jumpsuits, as in we love the concept and how they look on the hanger, but don't usually love how they look on our bodies. Or how they feel for that matter. They can pull in the wrong places, riding up in areas we'd rather something not ride, and be too short or too long. But if you find a jumpsuit that fits you well, and is cute, you've pretty much found the holy grail of outfits, because the inherent beauty of jumpsuits is how easy they make it to get dressed. No mixing and pairing outfits together, just like a dress, a jumpsuit is a one-stop shop in terms of getting dressed in a hurry.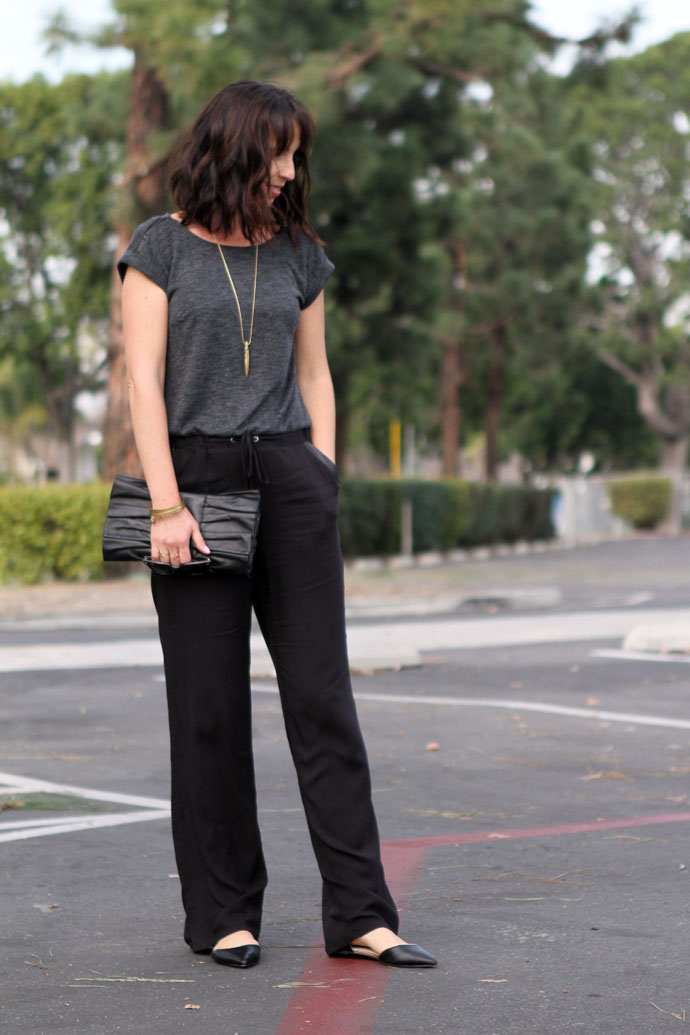 I was pleased as punch to find this jumpsuit, with it's smart faux leather details and contrasting colors and fabrics, not only fit me well, but was so dang comfortable to boot. So comfy in fact, I wore this to church, and then proceeded to wear it all day long, even to watch a movie with the kids and head to a friend's house for a casual dinner. I wore it with flats yesterday because my feet were a bit sore from dancing the night before at my friend's 40th birthday bash, but I've worn this piece with heels and it looks remarkably put together and dressed-up for such a seemingly simple outfit. Back to shiny gold accessories, and I feel ready for just about any occasion.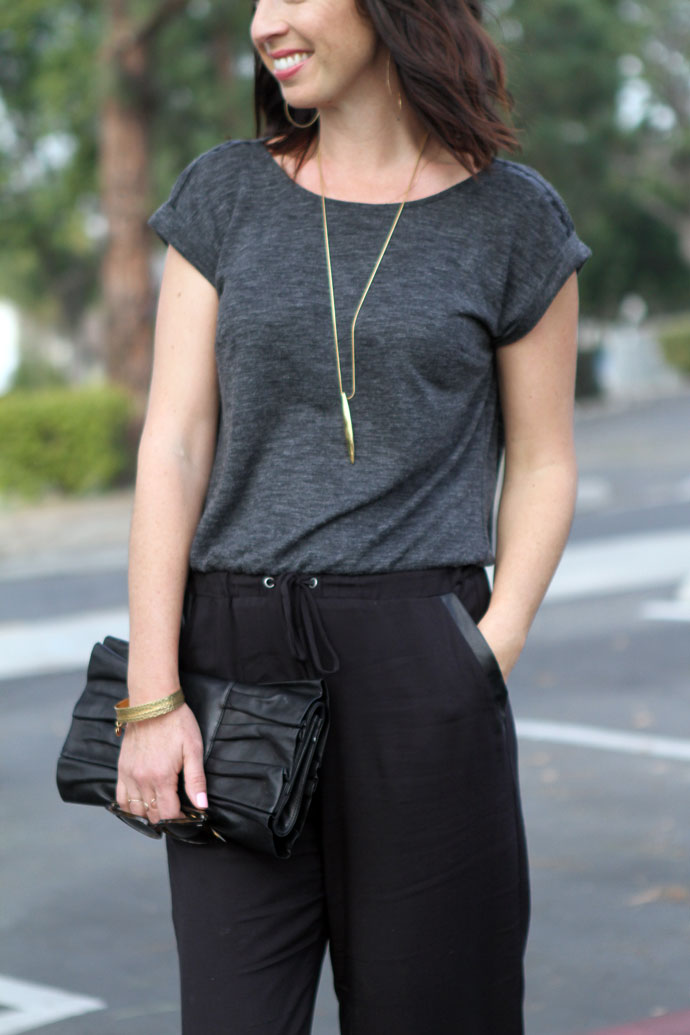 So are you on the pro, or anti jumpsuit team? Do you own any jumpsuits, or have you given up on trying to find one that fits well? If you like the idea of a jumpsuit, don't give up, as if you keep searching for one, you're likely to find one that fits well and looks great, eventually. It only took me 38 years, but proof is in the pudding. I am obsessed with this thing.