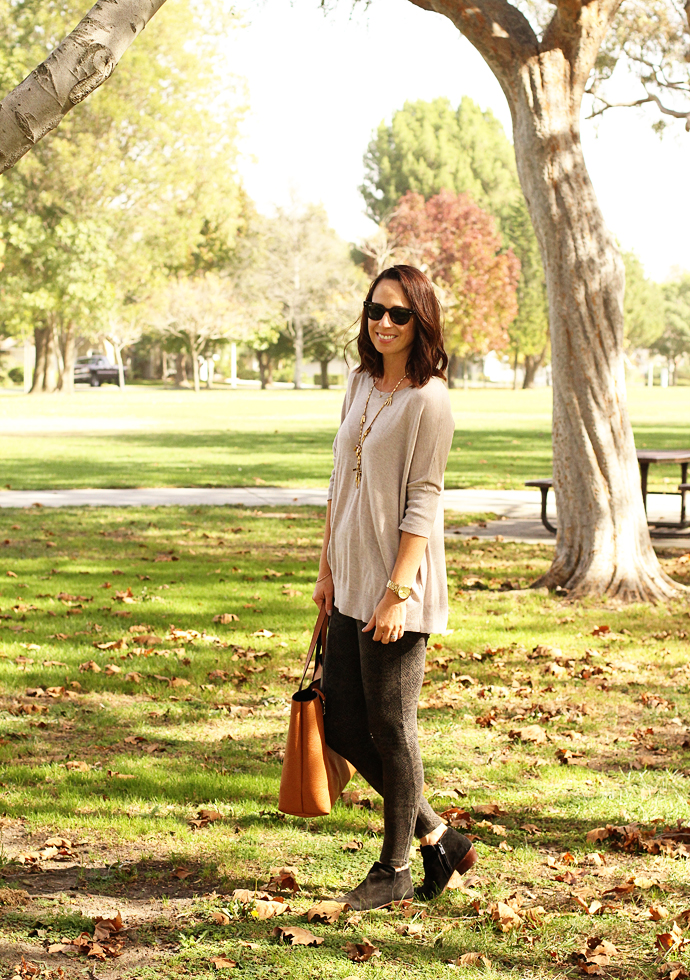 Python Leggings – Splendid LA also available at Nordstrom; Cashmere Blend Dolman Sleeve Sweater – Splendid LA also available in Charcoal at Nordstrom; Sunglasses – Ray-Bay Wayfarer 51mm; Booties – Sam Edelman Petty; Reversible Faux Leather Tote – Nordstrom
Over the weekend, Kristen hosted a Splendid event at the Fashion Island mall. It was family-friendly and they were having crafts and such, so I decided to take Taylor and Hayden since Syd would be at a Cub Scouts event. Taylor loved the craft Open House Creative whipped up, and I loved these damn snakeskin leggings!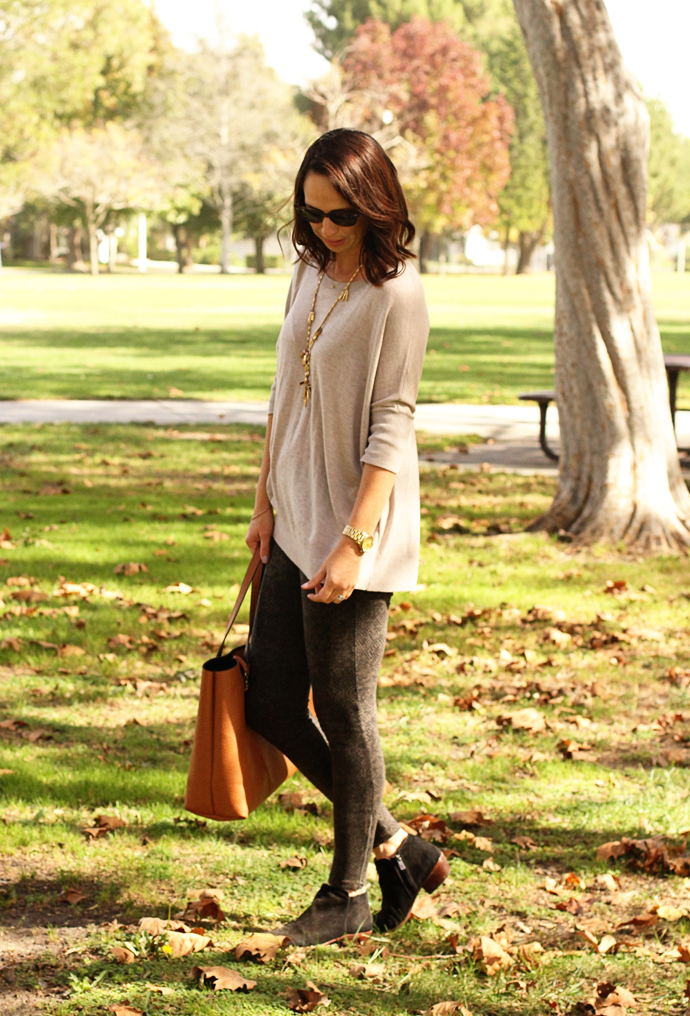 They have some sort of a terry type backing, giving them a little more structure than your standard legging, and the added size zip makes these feel more like a jean or pant than regular leggings. But they're just as comfortable as regular leggings, therefore a win-win on all accounts. They sort of remind me of the pajama jeans as seen on TV, but much more stylish and better overall. Okay, that was a really poor comparison. Let's say they are just damn comfortable.

I do not like showing off my bootie in most cases, so I paired it back to a very loose and longer cashmere-blend sweater, and wore the whole look back to the classic Petty booties. Three years later and these booties just won't quit.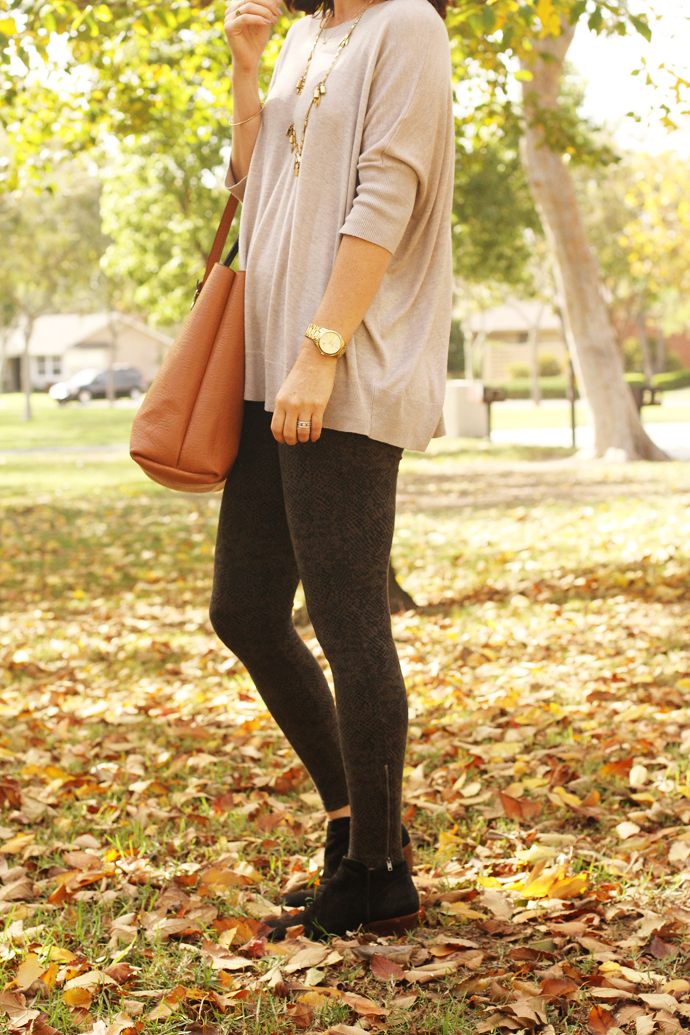 And of course the great reversible tote bag is going everywhere with me these days. I can stuff tons in it, and last week Hayden spilled his juice all down the inside, and the only thing to get ruined were the entire contents of my bag, but not the bag itself, so that's a win! Always gotta look on the bright side, am I right?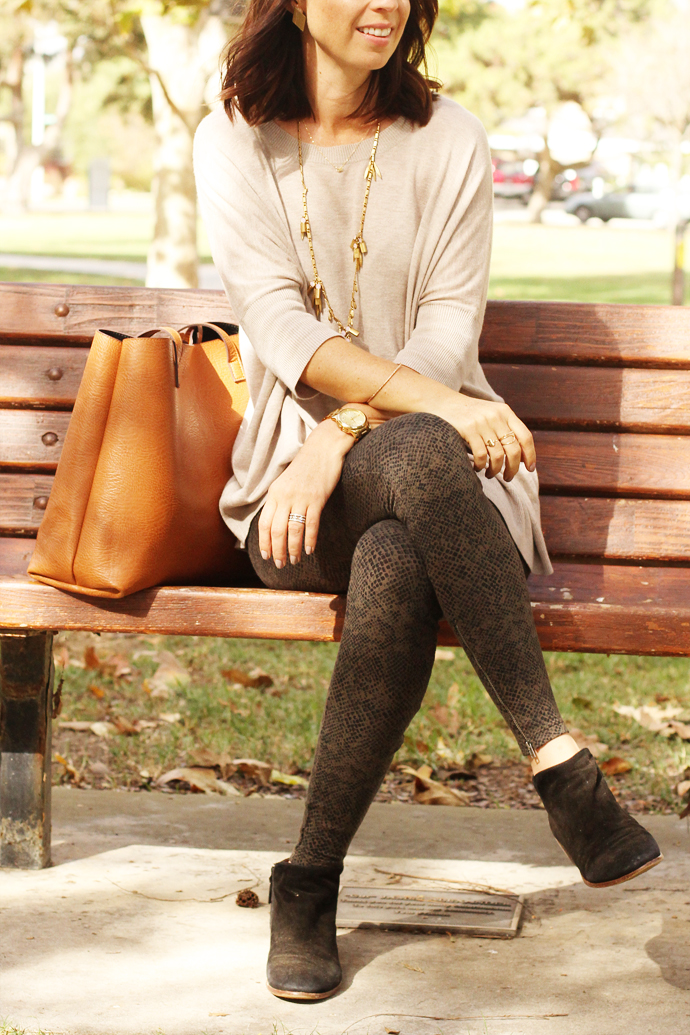 Hope you all are having a great week. I'll be back tomorrow with an apple cider Moscow mule recipe, so stay tuned!