Welcome long time readers and new. Thank you so much for visiting my new site, and taking a peek around. If you are at all familiar with my old site, For The Love Of, you may notice that a couple of categories are now gone. I've eliminated the DIY section since I don't seem to have the time or patience these days to spend much time crafting. I did bring over my most popular DIY posts however, and loaded them in the Lifestyle category.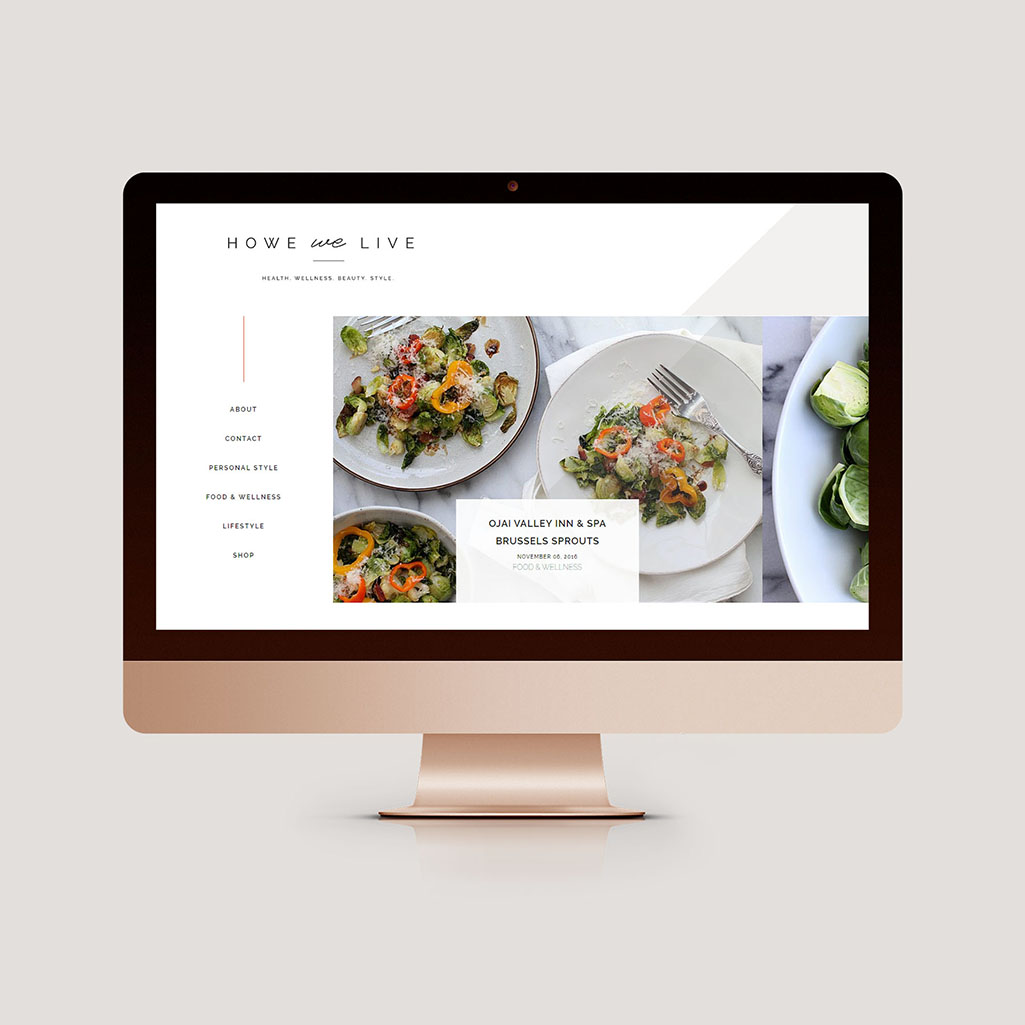 I also eliminated the Life With Kids section, because as the kids get older, I feel less and less comfortable writing about them. When appropriate though, when I do blog about them going forward, it will also be categorized under the Lifestyle section.
Personal Style and Food & Wellness stuck around, but I also added a Beauty section so I can have somewhere to place my Beautycounter posts going forward. Lastly, I have added some Shop categories, since I get a lot of questions about my favorite products and such. It will be updated regularly, but please excuse a bit of the mess as I'm still fine-tuning things here and there.
I've brought over what I feel the best content is from my old site, and have added several new posts including a few new recipes and style posts. Look for more new content on the regular going forward. It used to be the norm for personal blogs to publish a new post 5 days a week, but as social media micro blogging has taken over in the form of Instagram, the new typical is 1-3 times a week. I hope to fall somewhere in line with that. I'd love to set a strict editorial calendar where you could anticipate a new recipe, beauty and style post on a specific day of the week throughout the month, but that sort of structure stresses me out while I still have a little guy at home with me. For this season of my life, a sort of "wing it" approach suits me best, and I'm sure most of you don't really care one way or another 🙂
I'd like to give a thanks to M. Shanti Photo for shooting the majority of the new headshot photos you see on the site, although I must also mention that my sweet husband shot all the photos of me in the kitchen. Gerry Speirs of Foodness Gracious came over for an afternoon and gave me some great food photography and styling tips, and the new recipe shots were taken under his tutelage. Leila Lewis of Be Inspired PR helped me fine tune my new digital strategy going forward through her small business coaching program and has always been available to answer a myriad of questions and lend advice on the fly. And lastly, thanks to Ashley and Malone design services for designing and programming the new site.
Lastly, a note on the new website name. To be honest, it was a hard sell for me and I sat on it for weeks before finally deciding the hell with it, let's just go with Howe We Live. My single most hesitation was worrying about how the name would be viewed. I mainly worried that the Howe we "live" would come across as sanctimonious and preachy, like, "this is how we do it, so this is how you should too." A few friends and mentors I trust the most assured me that's not how *they* took it and that I was being paranoid. I hope they're right, because they're right. Howe We Live is of course a play on my name. the Live part is just a simple nod to our life and all that's included in it; my love for fashion, healthy eating, travel and my passion for my Beautycounter business.  This is not a blog that's here to tell you how to do it, simply to let you know how we do it. And how we do it is messy and balanced and definitely not perfect, just as life should be.
Thanks again for visiting, and I look forward to bringing you new and fresh content to help encourage and inspire you along the way.