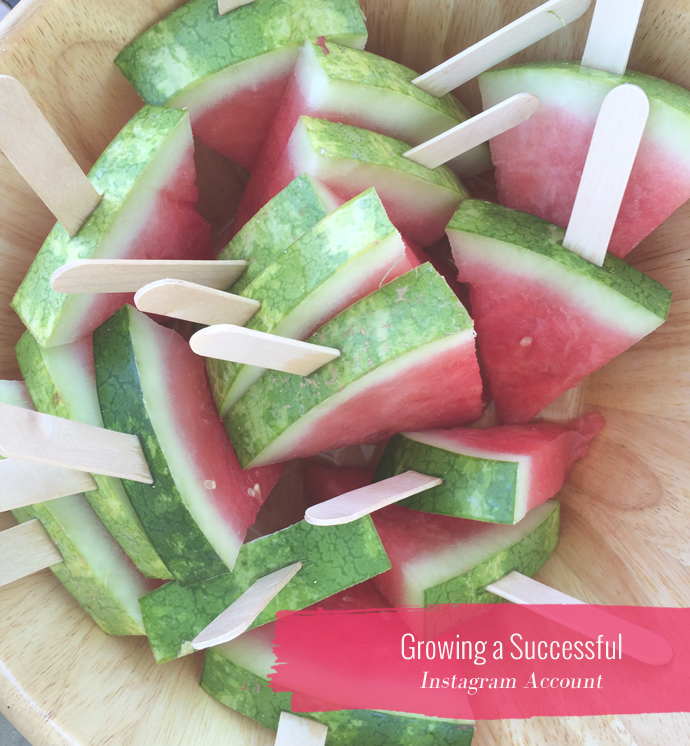 It's almost the two year anniversary of the inception of Gwyneth Made Me Do It, and it's strange to think I started the account on a silly whim, never thinking it would grow to what it has become. Sure, at close to 14,000 followers, I'm nowhere near the chart topping success of many other accounts which feature everything from cute dogs to hot workout girls, but for a side project that was mainly tongue in cheek from the very beginning, I'm proud of the success and opportunities I've found through it.
But what exactly are the gauges of success for the various forms of social media? I'm sure it's different for everyone, but a few of the notable ways I've defined success for myself and the growth of Gwyneth Made Me Do It, are as follows:
Engaged and genuine following: for the most part, I can post on almost any particular subject in the scope of food and wellness, and I can expect genuine interaction from those who follow along. I can ask a question, pose an alternate point of view, or even question the relevance of certain issues, and I'm blown away by the great feedback and true sense of community that certain discussions can invoke. Conversely, I sometimes wonder why certain subjects, like baby carrots, can get folks so riled up, but in the end, it's all good and it's the most important mark of success I can recite. Also, when the great Instagram rapture occurred a few months back, I lost about 30 followers, whereas some lost thousands, therefore my follows were real and genuine.
Employment opportunities: alternately, we can label this category "financial" success, but bottom line, through the early success and growth of GMMDI, I was able to secure steady and consistent work (my Babble column), as well as land a few freelance and sponsored opps. For some, this would be the number 1 gauge of success, but among the hundreds of thousands of IG food accounts, I believe my engaged following is what helped set me apart from the very beginning, eventually leading to some sort of financial success.
Positive influence: Many of the changes in my own life have undoubtedly been a result of the upkeep of the account, since in some strange way, it has held me accountable. I often said in that first year of changing our eating habits, if I wasn't sort of "documenting" it for all to see, I may have reverted into our old ways long, long ago. Alternately, I know through many emails and comments left on the over 2000 posts now, that the account and some of the things I post has helped make a positive change in other people's lives as well. This is pretty freaking gratifying, and is another priceless measurement of success.
So now that you are familiar with how I define success for myself, let's talk a bit about how I got here. In the beginning, I had no expectations for this account, and never set out to make it "popular" or even surpass the following of my existing account (which it did in just a couple of months), so I wasn't too focused on creating the "perfect shot" or pining after followers. I literally just posted our journey and the inevitable ups and downs that came along with overhauling our whole family's diet. I was brutally honest and humble, and from the get go, it seemed to work. People appreciated my honesty and alternate voice in the all too often perfect world of healthy eating. So let me lay out a few bullet points for you, in no particular order of importance.
Be honest, open and humble. While this approach may not work for every niche out there, for instance getting really raw and honest about a pair of jeans just seems silly, but when it comes to food and the incredible importance it plays in our lives and culture, it worked. I posted plenty of recipe fails, but also posted about the genuine successes I experienced, where the family unexpectedly loved a super healthy meal or when I physically felt better shortly after changing my diet. It wasn't all rainbows and sunshine, so I think our success stories were then more believable. Don't try to be perfect, don't attest to knowing it all, and don't apply a glossy filter to everything, hiding the fails and mess, only to let the perfectness shine through. I think the current catch phrase that's become sorely overused is, "be authentic."
Have an opinion. Being opinionated on everything gets tiresome for you and the reader, but on key subjects, it's important to stand for something, or as the saying goes, fall for everything. Speaking your mind and inviting discussion and even criticism, allows your followers to get to know you better, and in turn allows your posts to get some pretty engaging commentary going. While it's vital that this interaction and engagement be truly genuine, as a positive aside, it's also worth noting that the more people who interact on your post thread, the more likely your account is to get noticed in the "following" activity section. I always notice a nice bump in followers after I post on an engaging or even controversial topic that elicits a lot of interaction.
Do your research and offer your knowledge. There's a lot of confusing subject matters out there, but none so overwhelming as how to feed your family right. People get bogged down in the conflicting nature of online reporting and the minutia of healthy eating. I know because I was in the same exact boat. Thanks in part to a paying job which allowed me to spend a bit more time on the subject, I did a lot of research from the very beginning, and then regurgitated my findings to my followers, something many appreciated a lot, a lot 😉 I never claimed to be an expert and in many areas I'm still a novice and would never feel comfortable guiding people down a certain path, but in many, many areas of health and nutrition, the information is out there for the taking and is relatively easy to understand, if you just take the time to dig around. My followers appreciated that in many areas, I had done the leg work for them.
Be a voice of reason, not of extremism. There are a lot of bloggers and Instagrammers out there that will freak you the hell out and make you scared to eat just about everything you haven't grown, harvested and made yourself. Fortunately for my family, I'm not one of those people. Again, it's been one of the things most noted that my followers appreciate about my account.
Keep it fresh and always try new things. My account would get pretty stale if I always made the same 5 meals week after week, so in order to keep it fresh and engaging, I'm always on the lookout for new recipes and techniques to try, new avenues to explore.
Post genuine product feedback. You want your audience to trust you, so with that in mind, be careful and considerate when posting product reviews. Be upfront when the post is sponsored or if you were gifted it so the readers know the distinction, and only post products you either purchase yourself and truly love, or would use regardless of receiving it for free. Trust is key here.
Be consistent about something so you can be known for something. Yes, my account is a food account, but in the last few months one new addition that has helped my audience grow, is my daily lunch posts. Now, when other people ask for kid's lunch ideas or accounts to follow for healthy school lunches, my account is often referred. Pick one or two things that set may set you apart in a sea of millions of users.
Offer something of value. Whether it be quick and easy recipes or mini DIY tutorials or tips on styling your hair or great beauty products, don't be afraid to share your knowledge with your followers right there on your account. If you are a blogger or sell a product, the end goal is to get people to your site or blog, but by offering valuable information right there on IG, you create a reason and almost a need for followers to keep on following, and for new followers to find you, especially when you give followers a reason to tag you on posts. Of course you don't want to only post your best content directly on IG, you still want to give them a reason to come to your site, but offering tidbits of info in the convenient form of IG, you keep followers engaged and attract new ones.
But what about pictures??? Yes, beautiful pictures are a definite plus, but realize that they aren't everything. Don't be afraid to post an ugly picture every now and then if it tells an important story or is an important piece of your journey. But overall, you do want to focus on posting decent looking pictures, the prettier the better. But this isn't really a post about how to take and style the perfect Instagram (because I'm far from the expert IG'er),  rather a study in the many other factors that play into Instagram success that allow your pictures, pretty or not, to stand out among the rest.
Get familiar with and use hashtags, but don't live and breathe by them. At least 70% of the time I don't post a grouping of keyword hashtags in my pictures, and it's something I could definitely improve on, yet I've still experienced a modicum of success despite my laziness. With that being said though, they do help so post them as often as you can, or as often as you remember to.
Timing and frequency matter. I notice the most engagement when I post in the evening, as folks are winding down and scrolling through their phone. I've never gotten too caught up in collecting likes, but if that sort of thing is important to you, then late afternoons and evenings are prime time for IG, just like Facebook. Weekend are hit and miss for me, but Saturday mornings always do pretty well. And whether you track number of likes or not, it is important to note that timing and likes is an indication of how many active eyes you have on your posts, and the more active eyes you have, the better chance those eyes will transfer to your blog post or website. Frequency is important too, and I try to not post more than 3-4 times throughout the day, unless I'm at a really key event that I know my followers are interested in, or I have something really important to share.
So that's about all I have to say on the matter of Instagram. Again, I'm not claiming to be some outrageously huge IG success, but I think I've done pretty well considering the account was a complete departure from what I had been writing about for years (DIY and personal style). While some of my bits of advice were specific to food writing, I hope much of the information is practical enough it can crossover and be meaningful in a wide range of niches. Please let me know if you have any questions! Peace out and happy gramming!