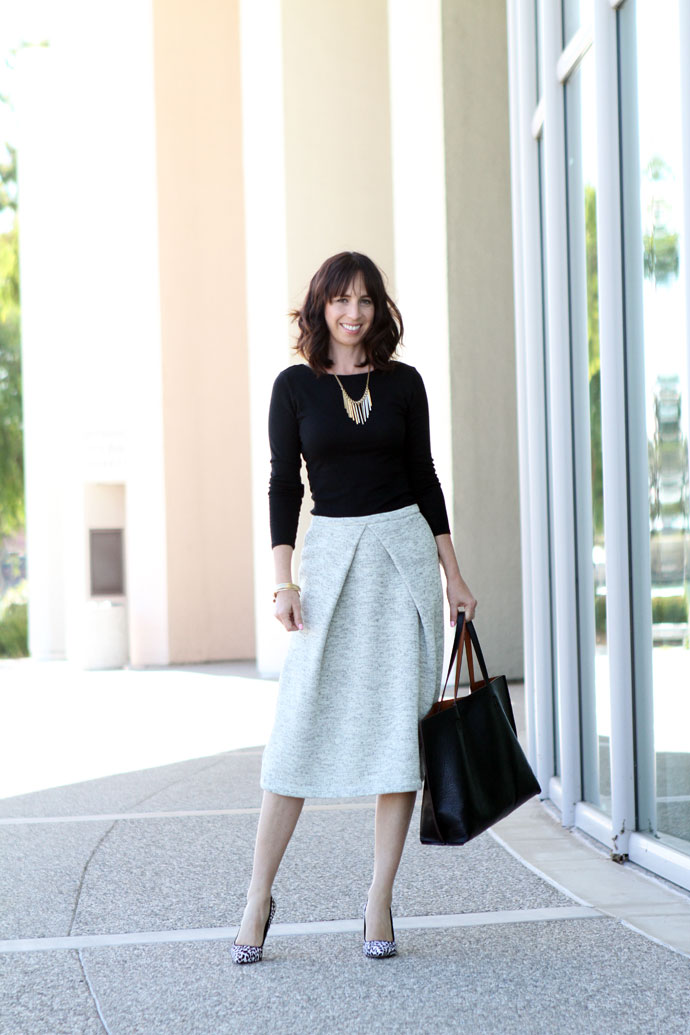 Skirt – ASOS last season but so many great midi skirt options at ASOS!, Sweater – Club Monaco, Heels now on sale for $50!- ShoeMint, Reversible Faux Leather Tote – Nordstrom; Necklace – Madewell; Bracelets – Madewell & Alex & Ani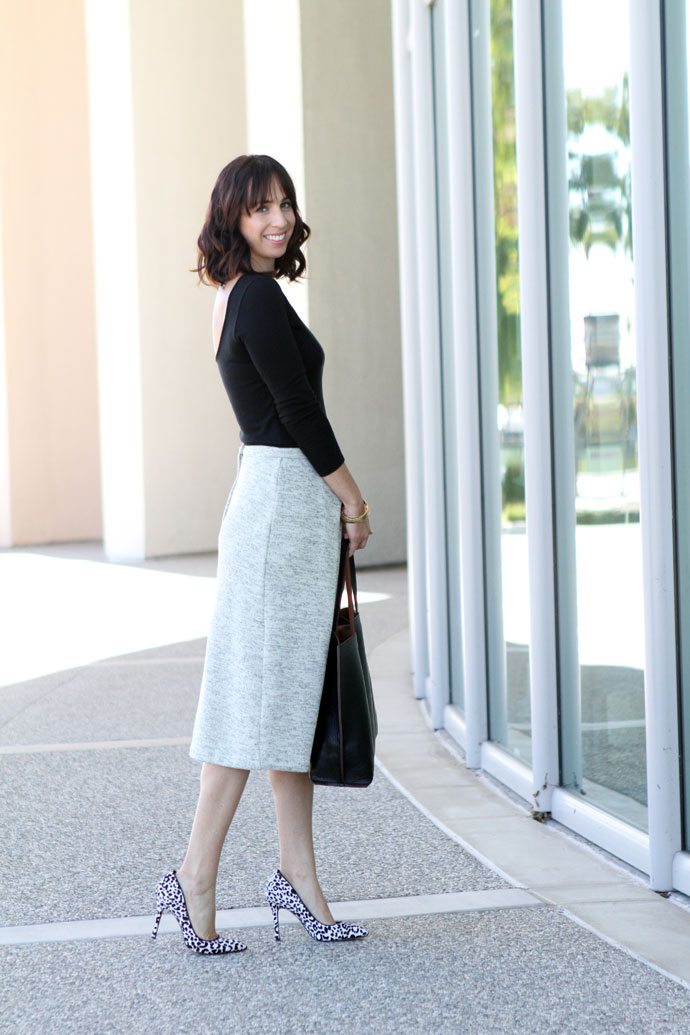 While the East coast got ready for Juno, otherwise known as Snowmaggedon, us here on the West coast were dealing with the annoying Santa Ana winds. The farmer's market was half shut down on Saturday, tree branches were ripped off trunks. and hair was flown all about. Other than whipping up some seasonal allergies and dirtying lawns, our seasonal annoyances are pretty minor in comparison to some. Another thing that comes along with the Santa Ana winds, are heat, and so by the afternoon, once we got home from church, I stripped off this outfit and got into some shorts and a t-shirt.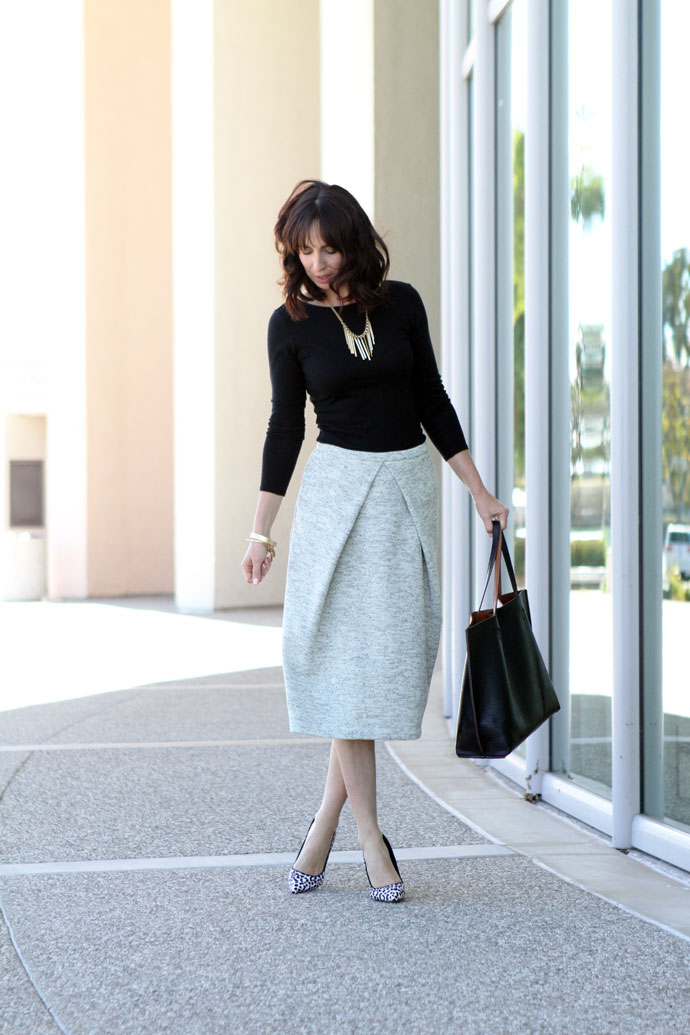 On another note, I think I need to become one of those woman, now that I'm approaching forty, who changes out her purses with her outfits.  My kids are getting older, ideally I should have a few more minutes of free time in the morning to take care of such a task, right? Because once I get stuck on a purse, I tend to stick with that purse until it falls apart. And at this rate, this thing will be lasting for years to come. So until I become one of those ladies who seems to have it together enough to match her purse with her outfit, you'll probably be seeing this one over and over and over. Helps that it's reversible too, although that lately has been seeming like even too big of a chore. I thought things were supposed to get easier as the kids get older? Why don't I yet have enough time to switch out my handbags, or at least reverse them when need be? Where is my daily schedule going astray?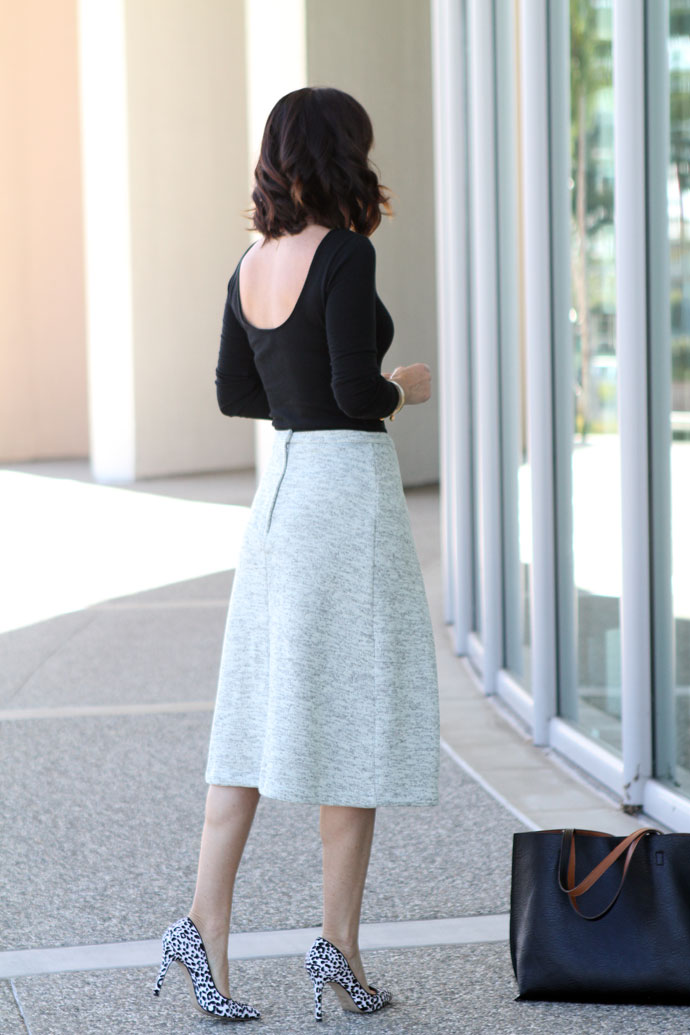 Of course I hope you know I'm joking.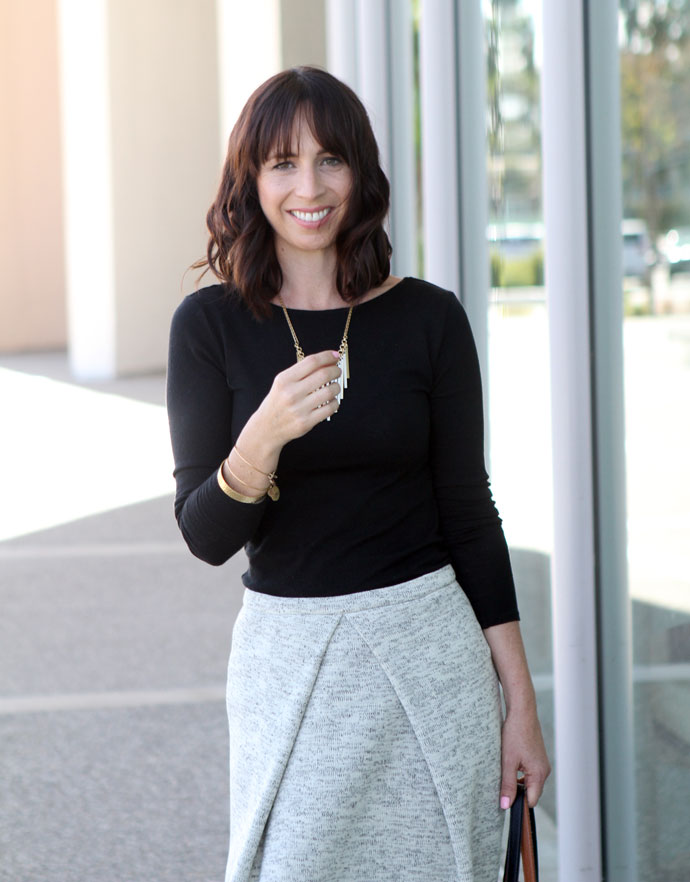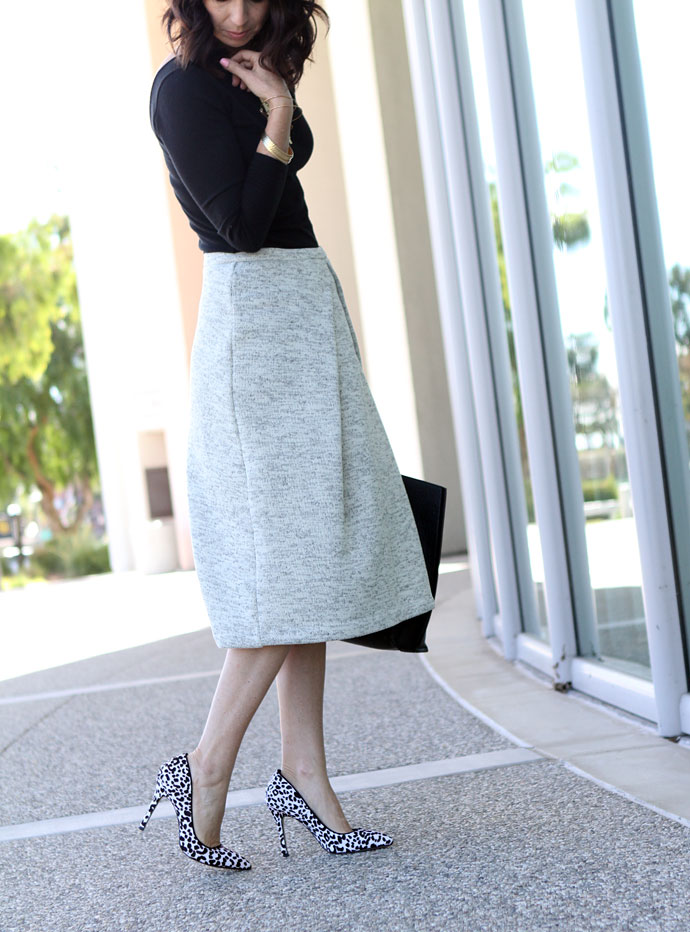 Happy Hump Day all. Hope it's a good one and you're staying warm and dry, or wind-free, wherever you are.