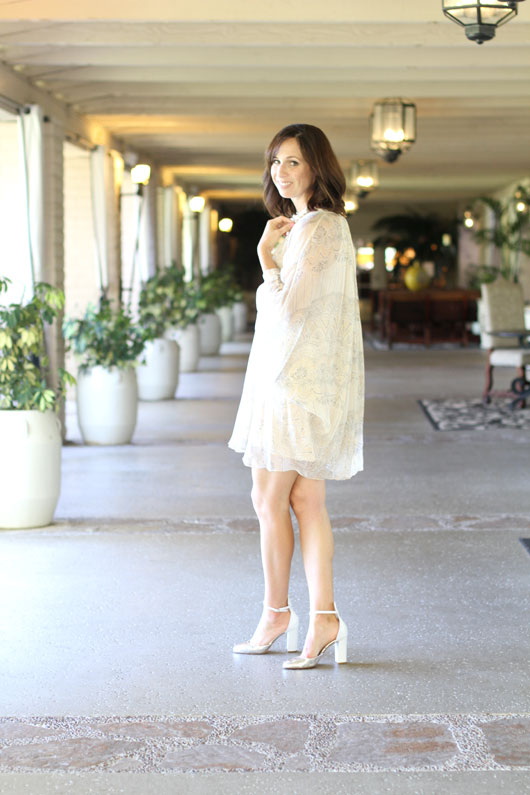 Since it had been at least 3 years since the last time I got to wear a fancy dress, I was all set to buy a new one for the occasion of my girlfriend's Sunday wedding. But after spending all of my babysitting money seraching for a dress that would be appropriate and fancy enough for an 11 am wedding, I gave up and took my friend Mary up on her offer to borrow something. This beauty is straight out of her beautifully curated closet, and I couldn't have felt better in it.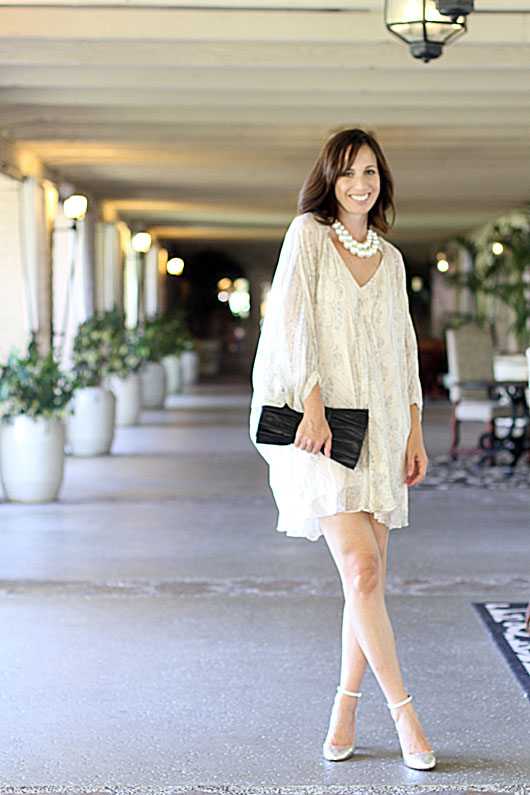 Dress – Diane von Furstenberg; Shoes – Kurt Geiger Ella Pump; Clutch – St. John old; Necklace – Zara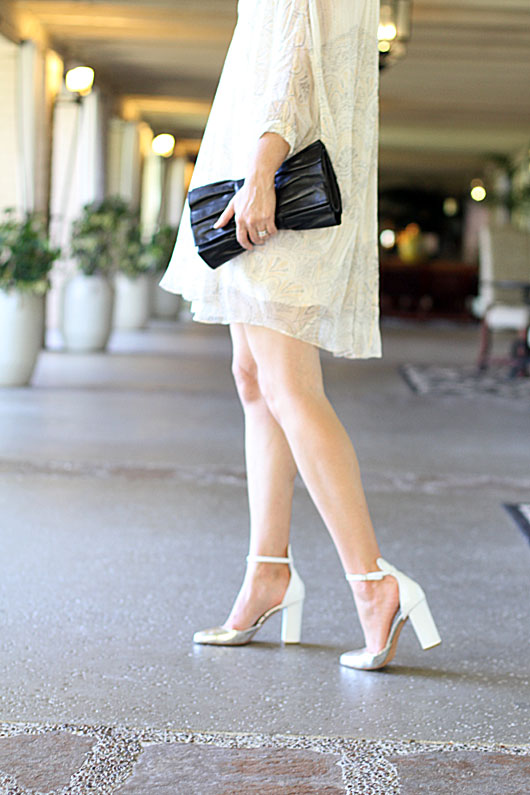 The shoes were a last minute purchase and were perfectly justified since I was borrowing the dress and all. They were the perfect heel for an outdoor wedding on the lawn, and set off the wispy layers of the dress just perfectly. I also wore them with boyfriend jeans and they looked fantastic, so they won't just be a one-time wear purchase.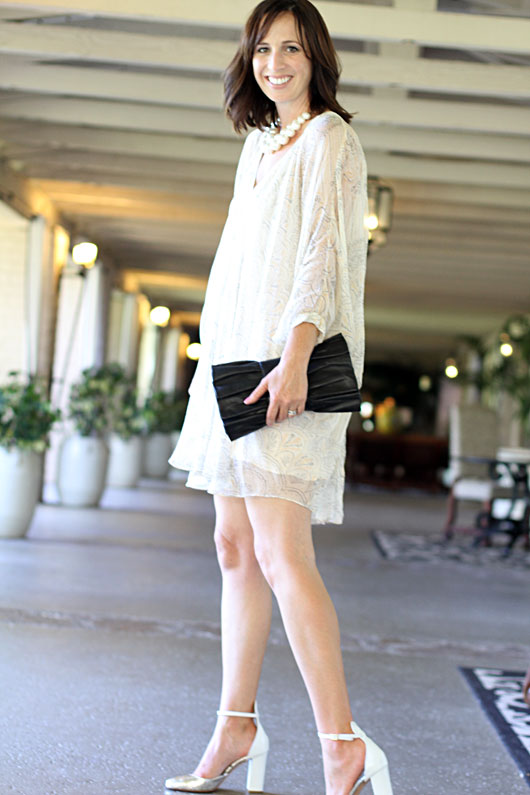 The wedding was lovely. The groom looked dashingly handsome, the bride was beyond gorgeous in her lovely dress, and the pretty personal details of the wedding were noticeable but didn't take center stage. It was most definitely a day for the bride and groom, and I cried plenty of times throughout. That's really the sign of a good wedding in my book.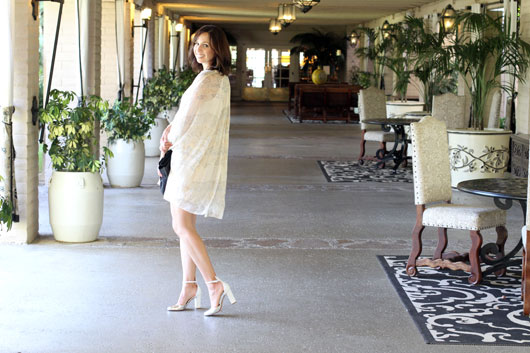 apologies for the onslaught of photos. I just don't know the next time I'll get to dress up so fancy, so I had to document it. The wedding site was just too perfect for style photos as well.
Have a wonderful day. I'll be back to 31 Days tomorrow, with our week's meal plan and some recipes.