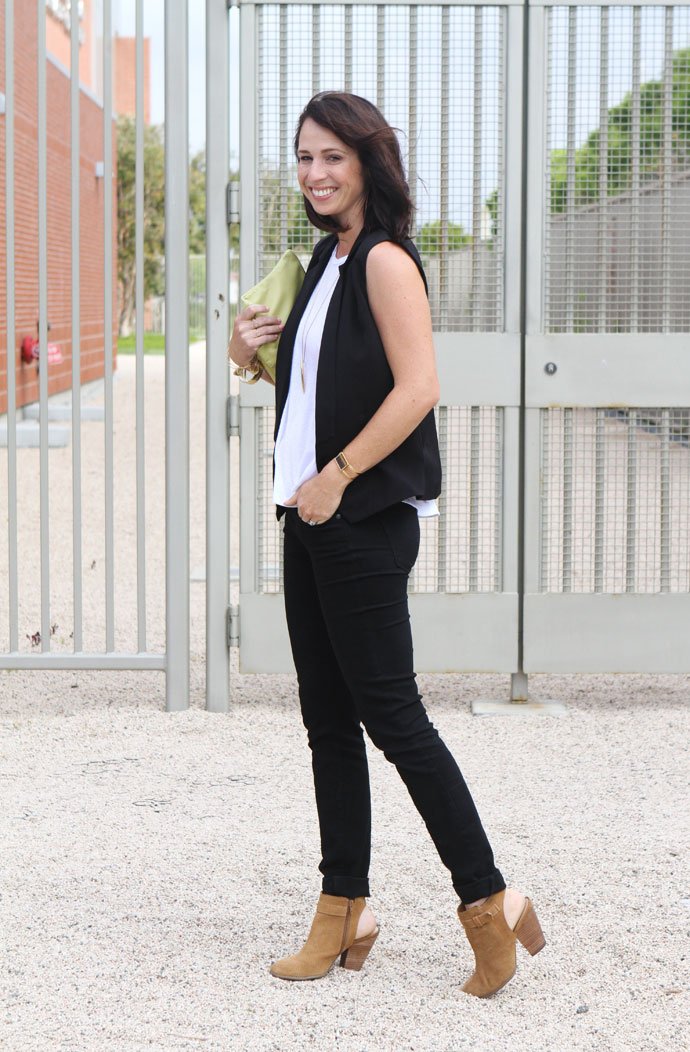 Vest – Halogen from Nordstrom; Tank – Free People from Nordstrom; Jeans – Paige Denim; Booties – Sole Society; Clutch – DIY by me
I've loved the look of vests ever since I was in junior high and Molly Ringwald wore one in half the scenes of Pretty In Pink. I had a whole collection of them back then, most of them oversized menswear vests I thrifted from the local Salvation Army. Now, only a couple of basic vests in pinstripe and black linen hang in my closet, so I was thrilled to find this updated longer basic black vest to add to my collection.
The longer length and simple lapel collar make it a classic that will remain in style, even when vests themselves seem to go in and out of fashion. The fabric is dark and rich, and works well back to a simple pair of black denim. While it would look good back to a simple collared blouse for office wear, I love it as is with the tank, or also a simple white tee.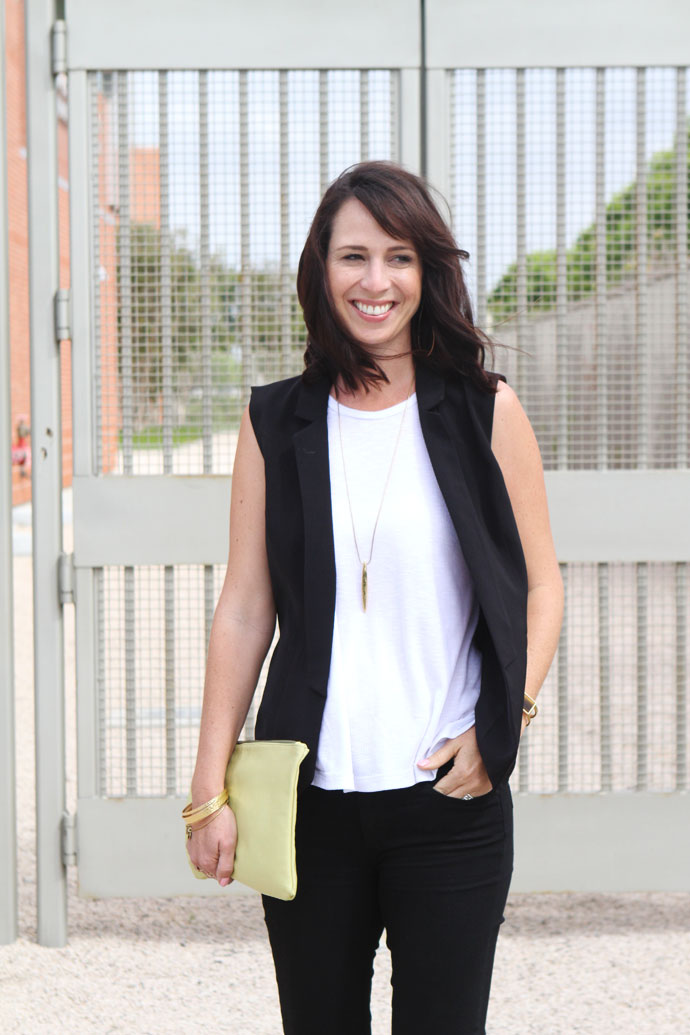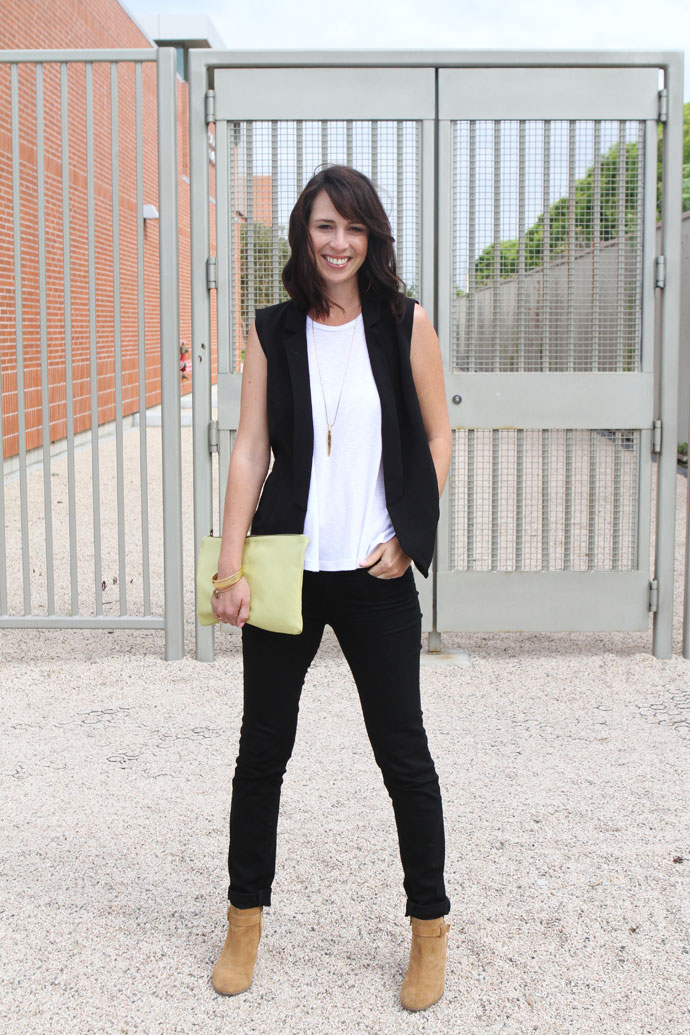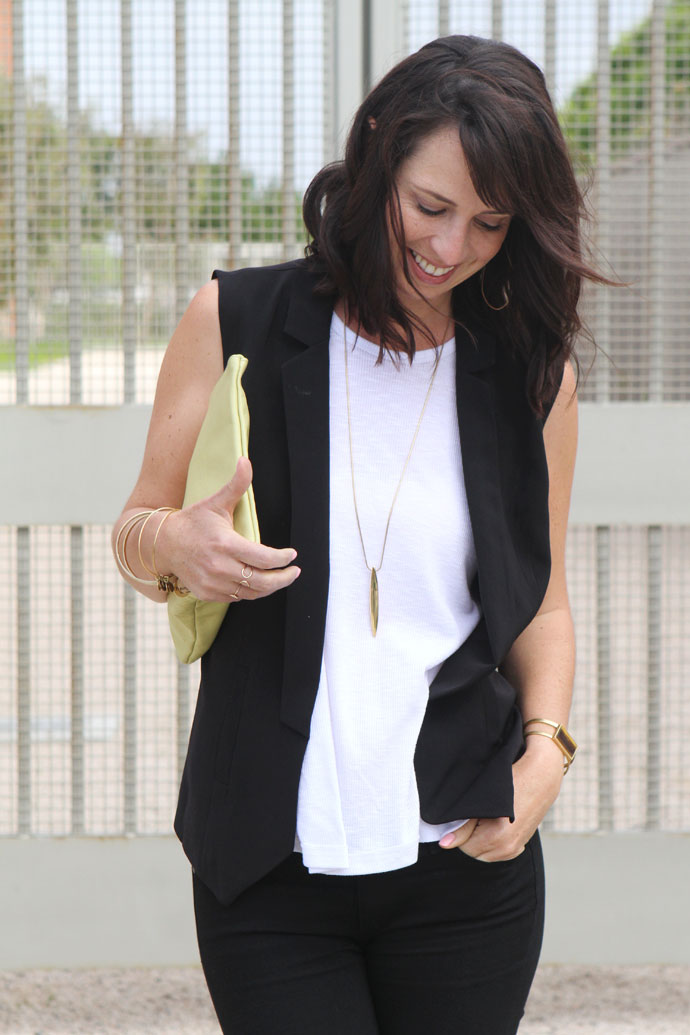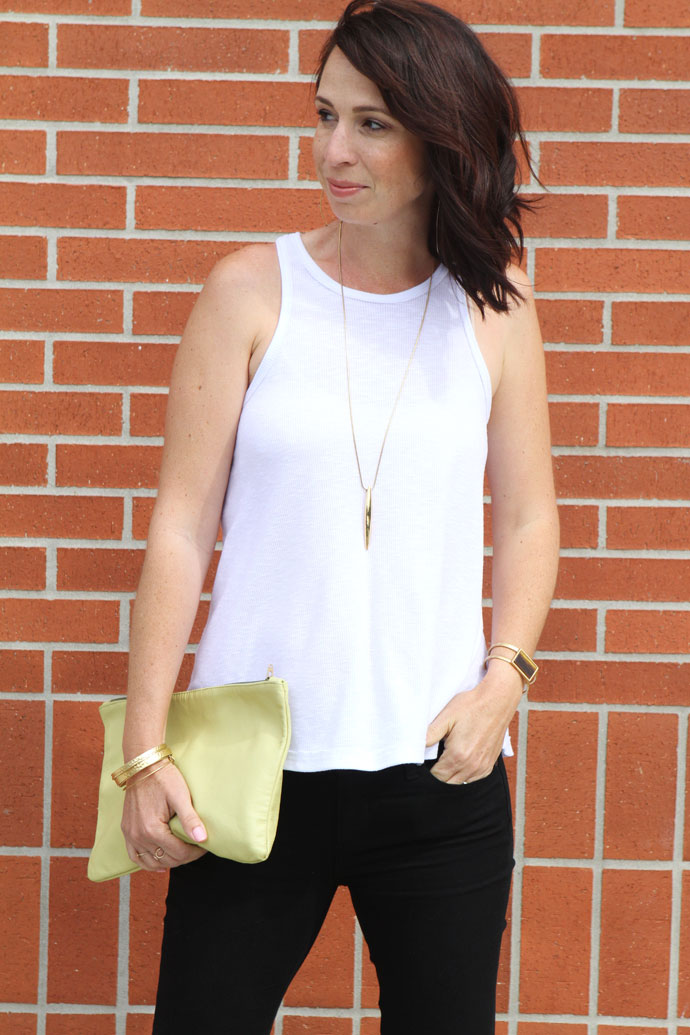 You probably recognize the tank as the one I've been going on and on about. I'm not kidding when I say I've worn it almost nonstop for the past two weeks. Nordstrom also had it on sale for 20% off this past weekend, so I picked it up in army green and black. That's me giving you fare warning that you'll be seeing a lot more of this tank in the upcoming months.
It does have a slight racerback, so I don't like wearing it with a regular bra with wider straps. Worn with a thin strapped bralette though, and it looks fine and the stripes don't bother me. But that racerback, along with the cut in arms and high neck are what make it so flattering, especially in the arm and shoulder area. And the trapeze style which flares at the waist also makes it a lot more forging in the midsection area. With a permanent mom pooch, I always hate super tight tanks that just accentuate that area, so this one is perfect in that it just floats right over the tummy.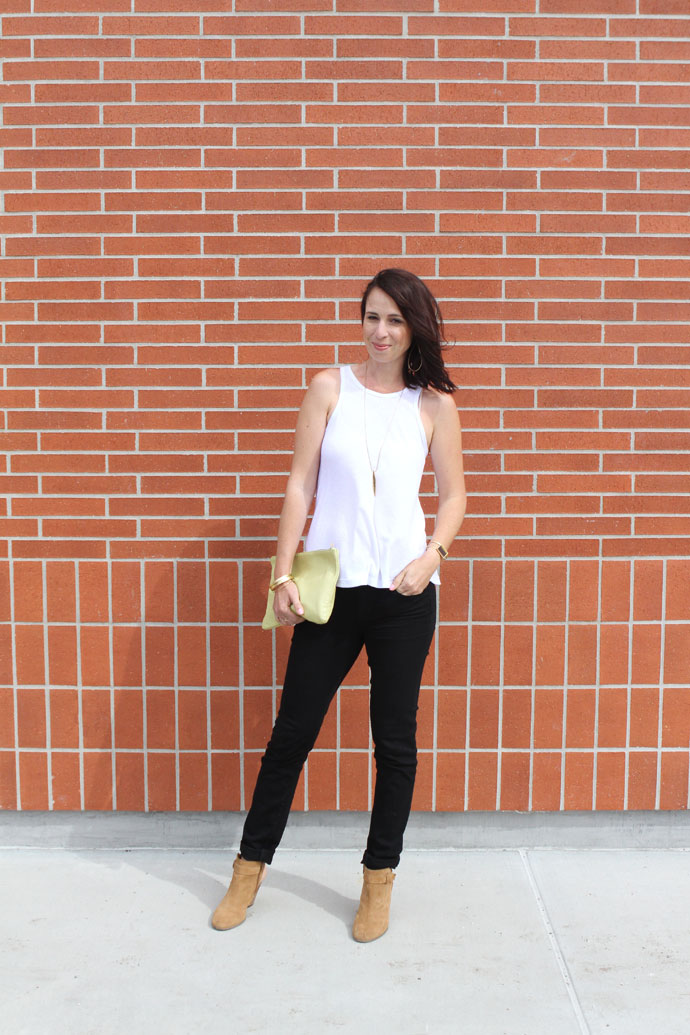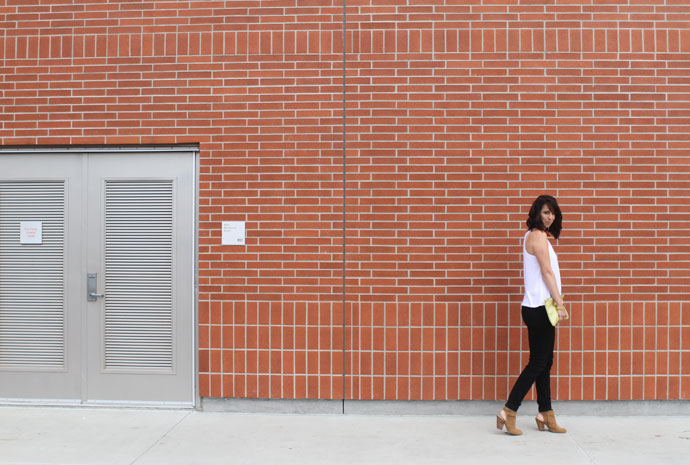 Hoping you all had a wonderful weekend and are gearing up for a good week ahead. This is our  last week of school before our 2 week spring break, and we all can't wait! Have a great week all. XO