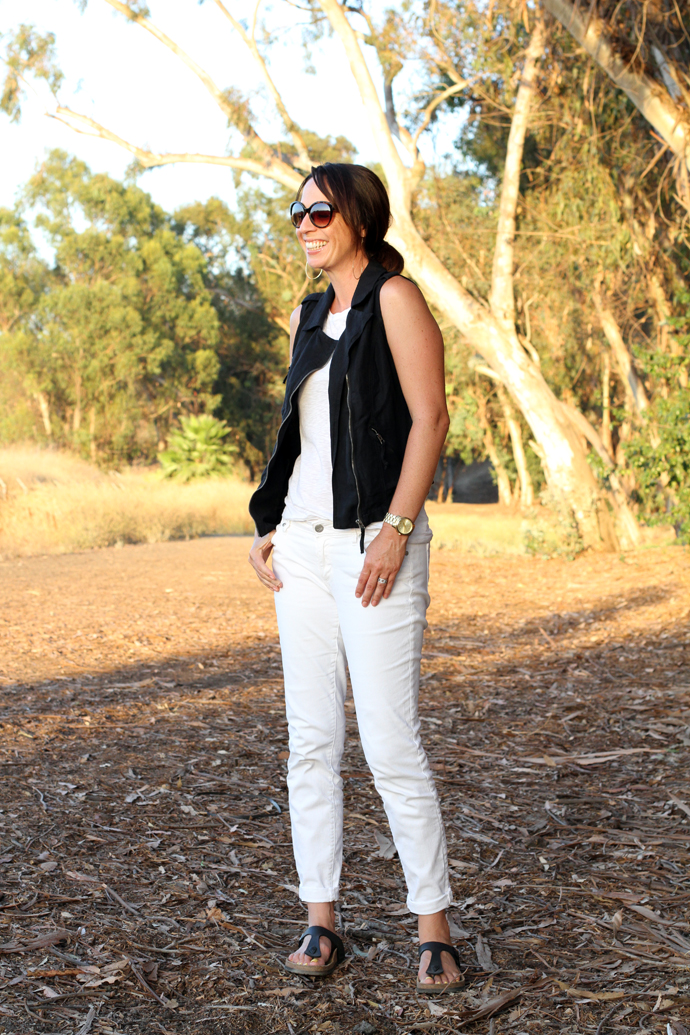 Shoes – Birkenstock Gizeh; Tank – Athleta; Jeans – Loft; Vest – Lucky Brand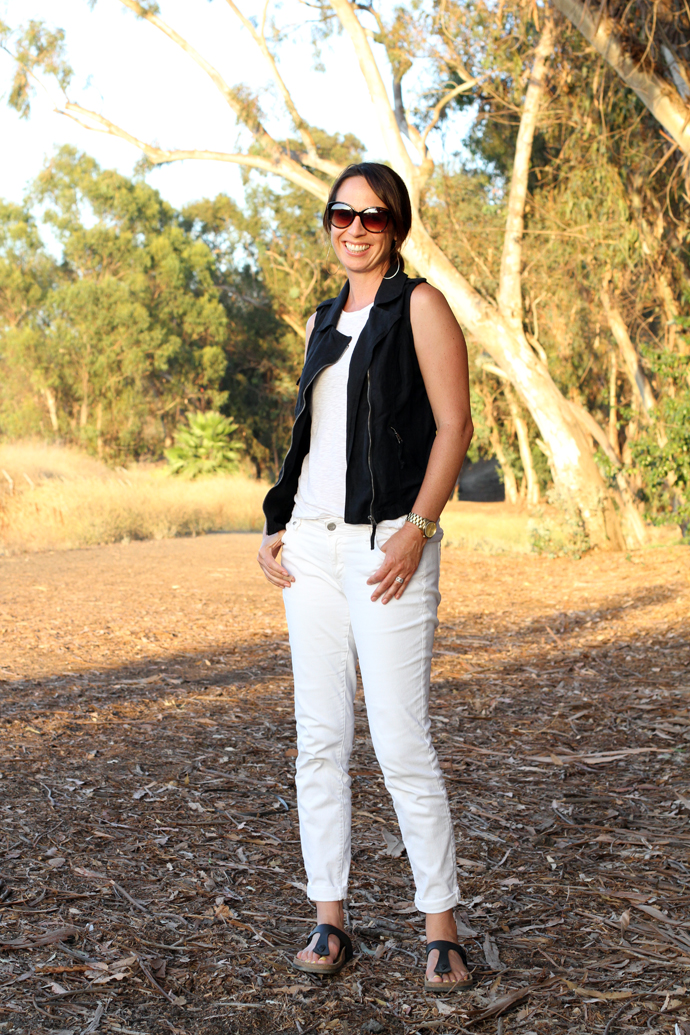 I didn't think I would love my Birkenstocks again the second time around, but it turns out I love them even more. I wear them all day, especially when walking around the house and cooking. It may be in my head, but I swear the arch support helps my aching back. I also love that walking on leather soles has helped heal my cracked heels more than ever foot cream ever has. I guess it makes sense, since the plastic most companies use to make their flip flops tends to dry out our feet. And this has now become the sexiest style post ever. Don't you want to wear what I'm wearing? It'll cure your aching back and heal your grody cracked soles. Readers often say how much they appreciate my honest, and I never quite understood what they meant. After writing this last paragraph, I think I finally do, although I'm sure there's a fine line between too much info and honesty. I guess I might as well be the one to cross it!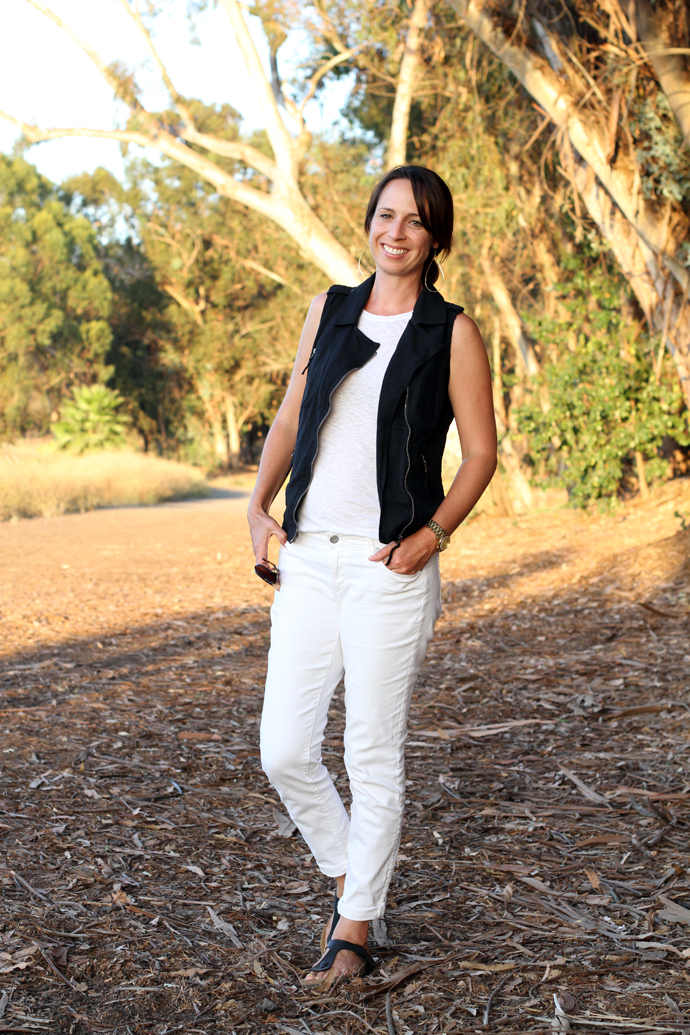 And you may notice if you click on the jeans link that I am wearing the "curvy" style instead of the ultimate skinny style. I actually have the true skinny from the Loft in dark denim, but for white denim I wanted them to feel a little looser, because for some reason in my mind I worry that if white jeans are too tight, they'll be too revealing. So there you go, that was my logic for getting the curvy style that has a bit more room. If you don't have my same irrational concerns about panty designs peeking through your white denim, than get the regular skinny jeans. Both are great!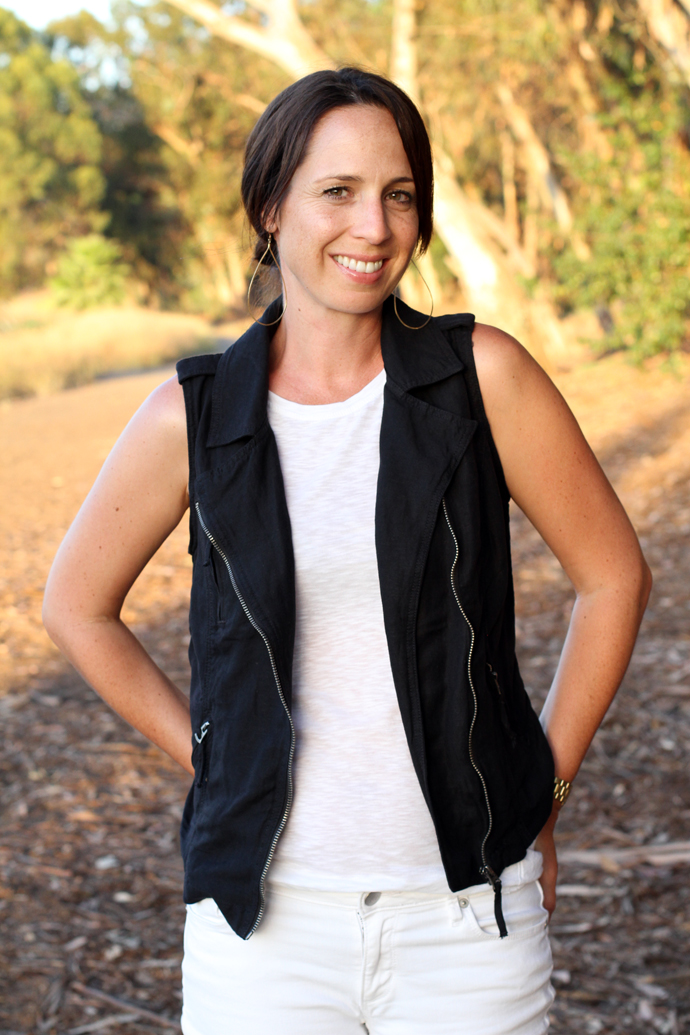 I'm gonna shut up now, as I feel this post has already revealed too much. Have a good one!