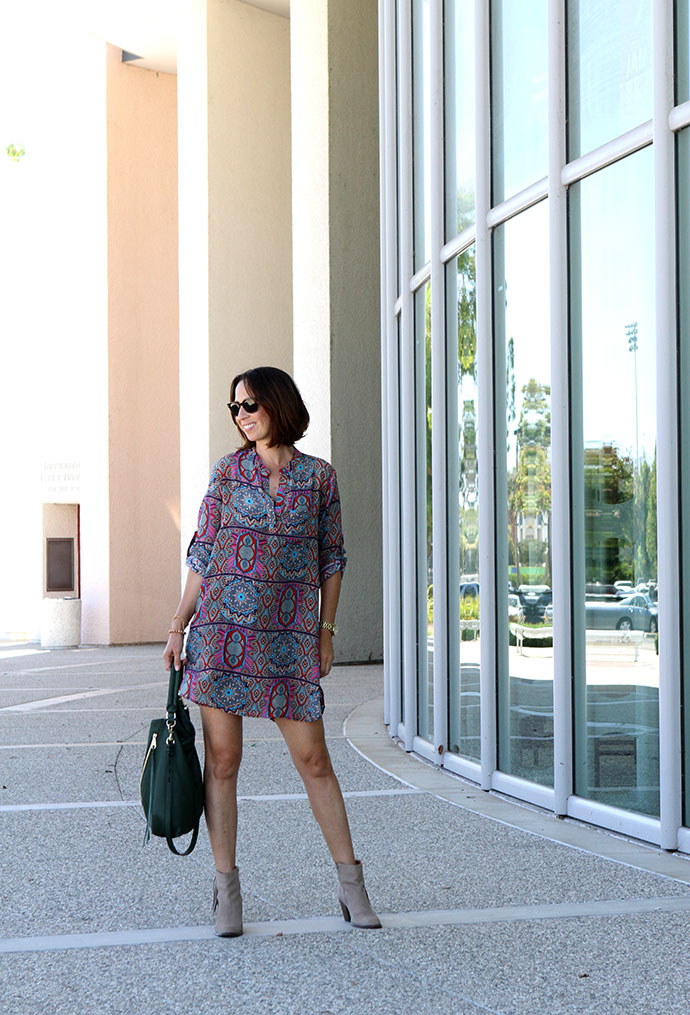 Silk Dress & Fringe Boots – c/0 Tullemoss Boutique; Bag – Rebecca Minkoff; Bodysuit – Free People; Ankle Jeans – Paige Denim; Bracelets – Tullemoss & Joyful Jewelry Box
Last weekend I spent 3 nights in Ojai with Beautycounter. I earned the trip by hitting a sales goal for the months of June and July, which surprised me more than anyone. Although I signed on to be a consultant back in February, I didn't really start selling the products through socials and one-on-one appointments until June, so to achieve this trip in my first 2 months starting out, was pretty spectacular. They wined and dined us, as well as provided a couple of comprehensive training sessions, and I left there feeling inspired and even more convinced I made the right decision to sign on. I've been really blessed by this opportunity, as it's enabled me to help get better products into the hands of a lot more of my friends, family and acquaintances, as well as been able to provide a more steady stream of income than blogging alone could provide. A win-win all around.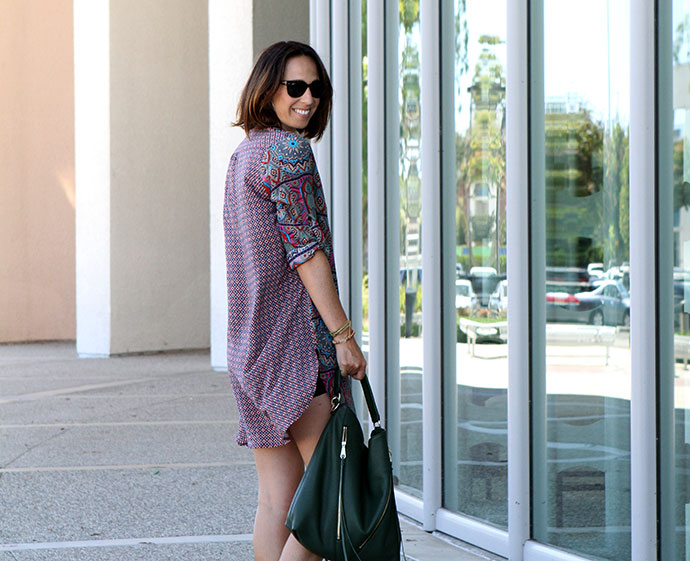 If you follow me on Instagram, you may recognize this outfit from Tullemoss. I've been shopping at this local boutique for years now (see here and here and here), since back in the day when I would take Taylor and Syd to the Gymboree just a couple of doors down. I'd stop in after class, when the days at home with a couple of toddlers were long, and the few minutes of adult conversation with the shop owner, along with a purchase here and there, were just enough to help make it through dinner time.
The store has expanded and grown, adding in different labels and styles, but I still love going in there just as much, all these years later. I was jazzed to learn that they'd soon be opening up an e-commerce site, a huge undertaking and step that will help expand a local Long Beach boutique to reach a much wider audience across the country.
The online shop launches the weekend of November 7th, and Tullemoss is offering readers a 15% off code for the website's launch weekend. Just visit their site and enter your email address for your code.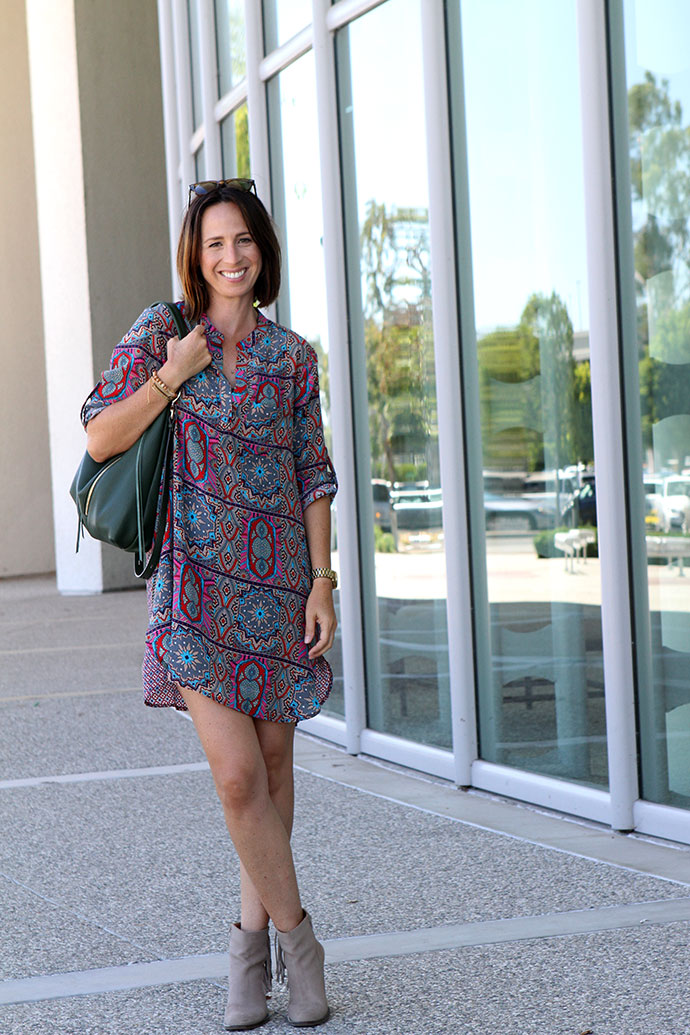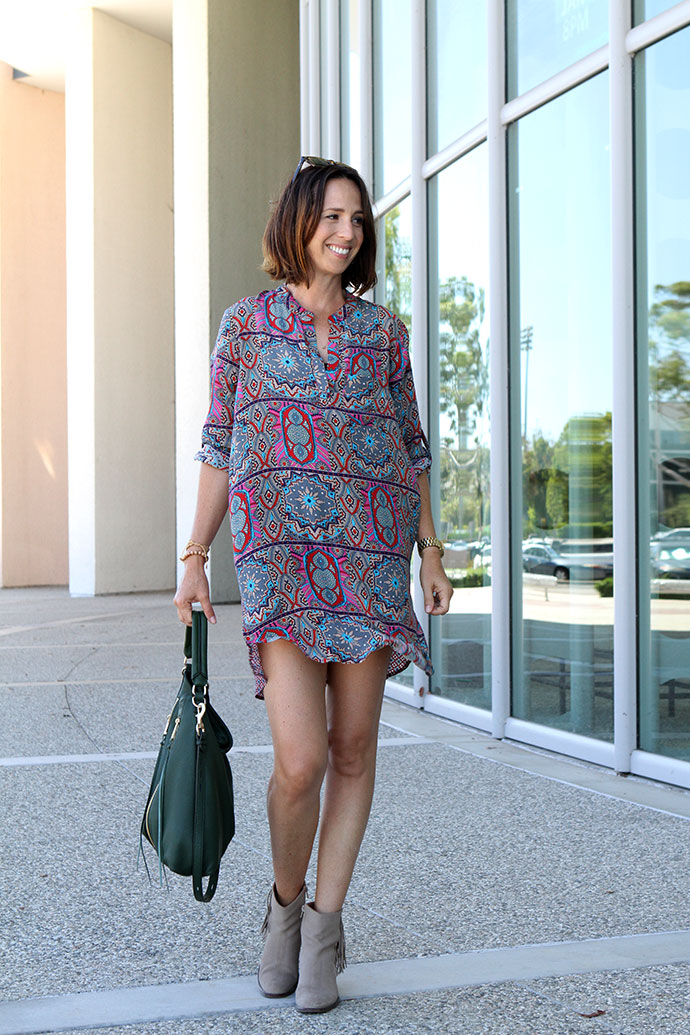 Because I'm tall, the dress on me is a bit on the short side, just because of the side slits, so to remedy this situation I simply wore my favorite Free People bodysuit underneath it. It's the same one I wore under this look, and works perfectly for shorter type dresses, just to help provide an extra layer of coverage. For those who are a little less daring, the dress works super cute as a long tunic over jeans too. That's how I wore it recently to Hayden's preschool back to school night.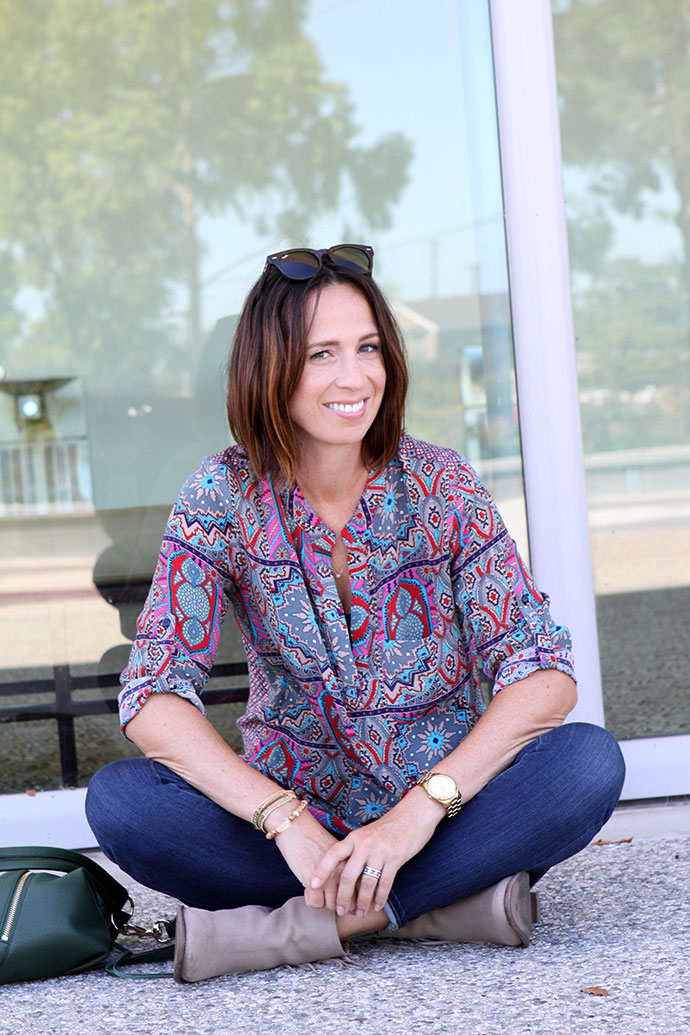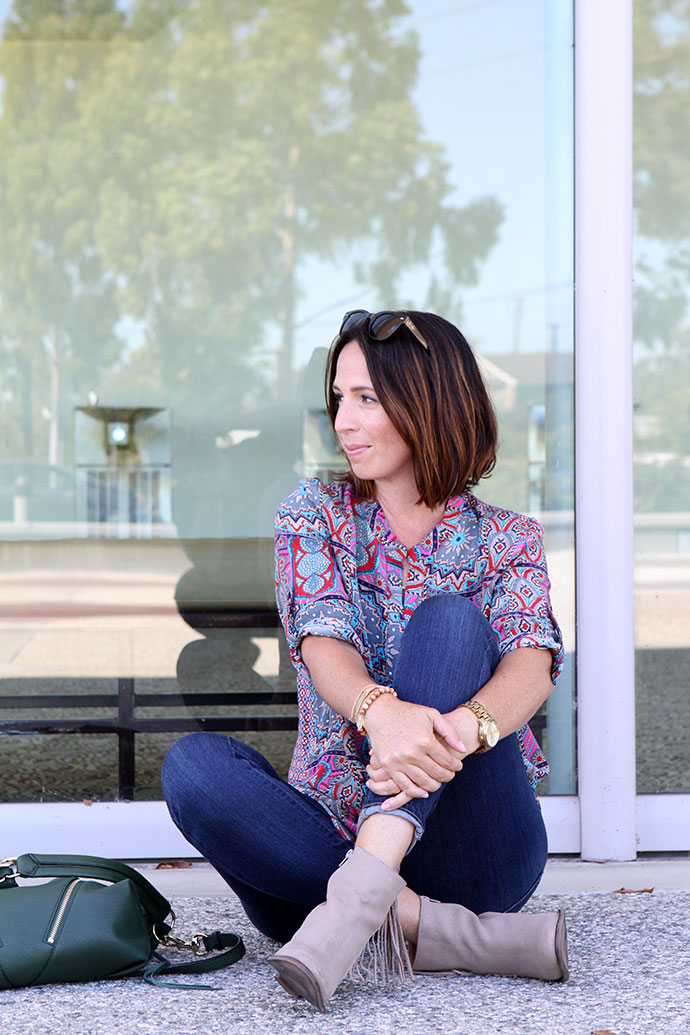 It feels good to break my blogging silence and get back here for a new post. Now that Hayden has started preschool, I definitely have a few more hours in the week, but between extra commitments at the big kid's school and the house remodel, it seems like those hours pretty much evaporate into thin air. He truly loves going to school though and literally yells "YAY!!!!" when he learns it's a school day. It has us thinking we may enroll him one extra day after the winter break. We'll see how it goes, but for now we're both pretty excited to see him so happy, and to finally have a child who we don't have to tear away from our legs to go into the school yard.
Hoping you all are good and well, and have a wonderful rest of the week! Don't forget to visit Tullemoss to get your discount code!