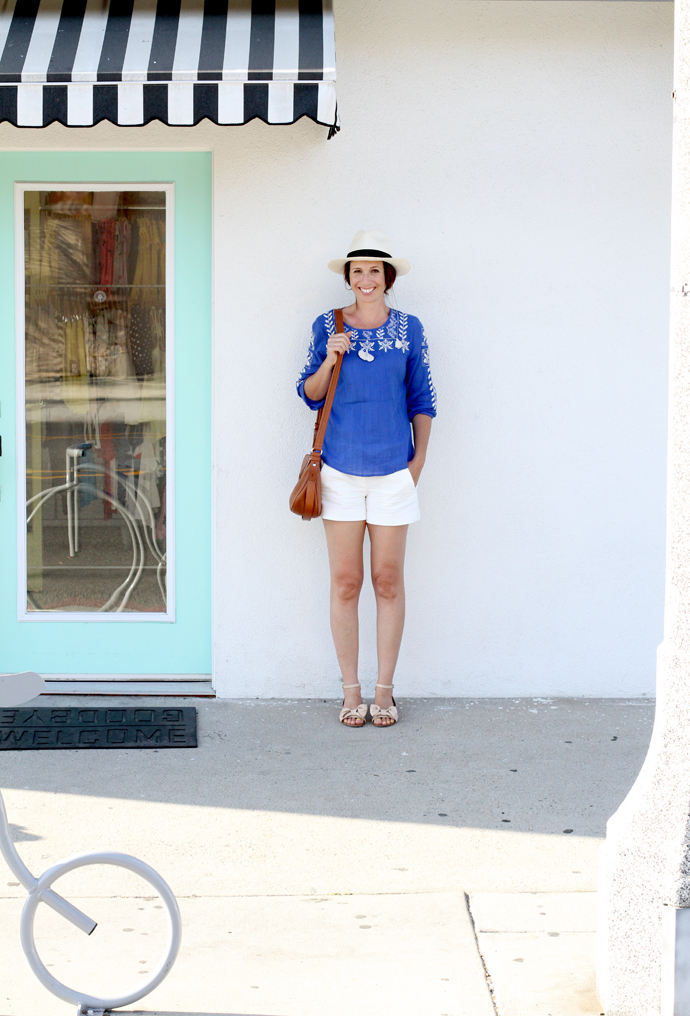 Embroidered Top – Lucky Brand; Lace Trimmed Shorts – Loft; Sandals – Red Valentino similar here; Panama Hat – J. Crew; Bag – Marc by Marc Jacobs
You may have noticed a diminishing amount of posts in the personal style category posted here over the last few months. It's a mixed bag of reasons why, but much of it has to do with a small varied wardrobe of workout clothes and denim cutoffs, and a growing feeling of uneasiness in front of the camera. I was also feeling weird with my age-old motto of "look good, feel good" because over the course of the past year, that sentiment has drastically changed for me personally, and the message I wish to send here.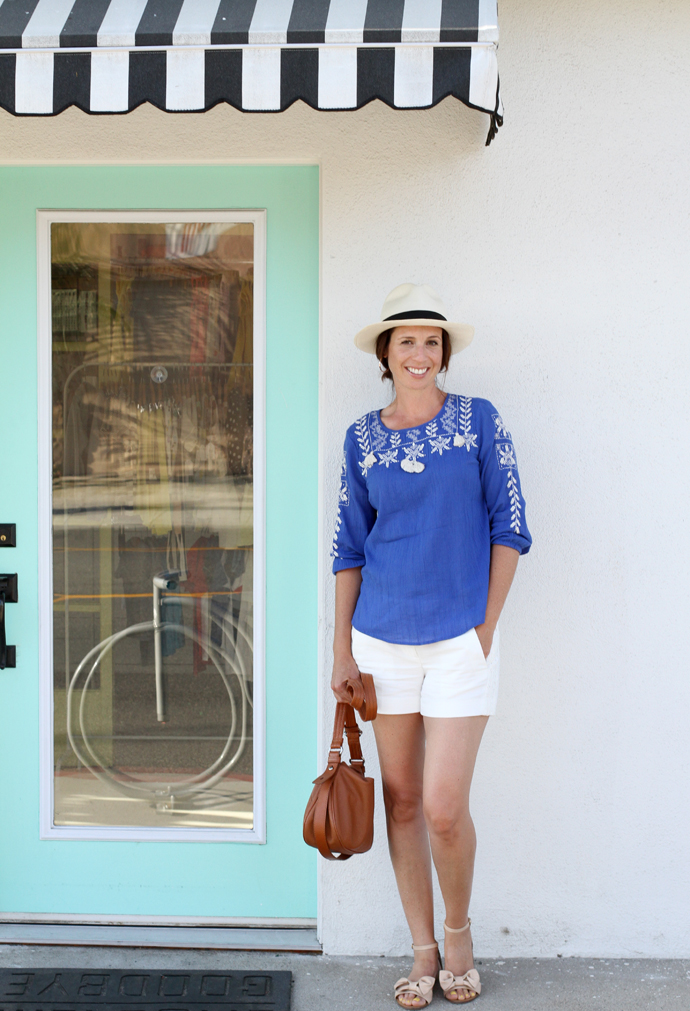 While I'll always stand by the sentiment that taking a few extra moments to freshen yourself up for the day has tremendous power in lifting a mood, I now more than ever feel that the looking good portion is a small fraction of the feel good equation. Instead, I now see it more as the icing on the cake. This past weekend, I put on some makeup and got a bit more dressed up not once, but twice, and stopped to take photos when out and about, so you'll actually see a couple of outfit posts this month. Aren't you guys just so lucky ha!?!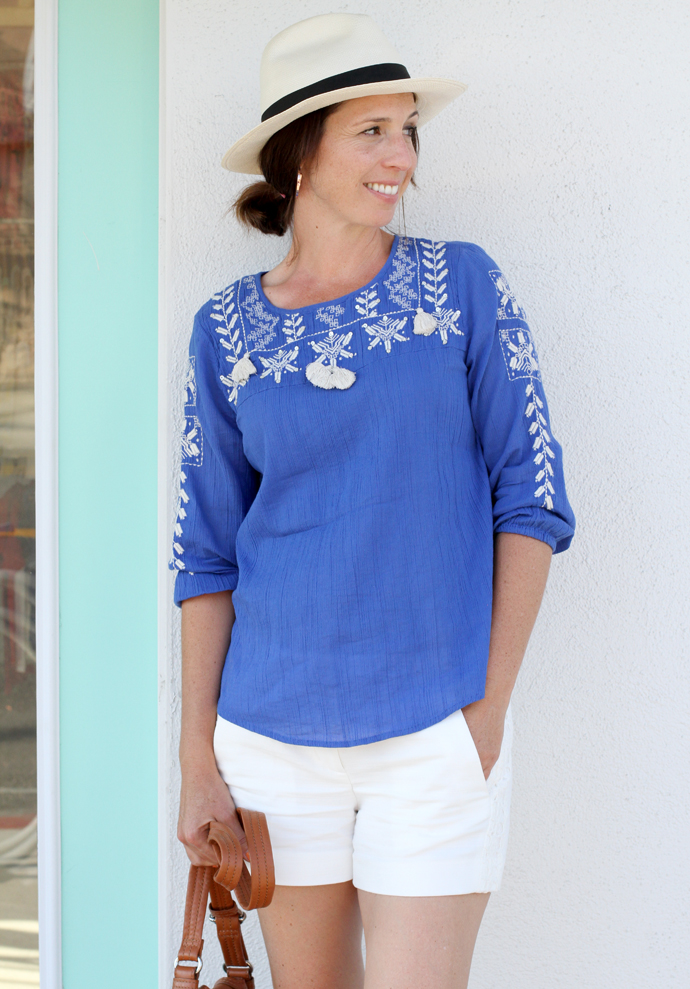 Our weekend after the fourth was spent mainly outside by the pool, being together just the 5 of us. We went to dinner Saturday night, and then celebrated a friend's birthday on Sunday. How was your long weekend? Hoping it was relaxing and fun, and that you had a chance to escape the heat and cool off a bit.