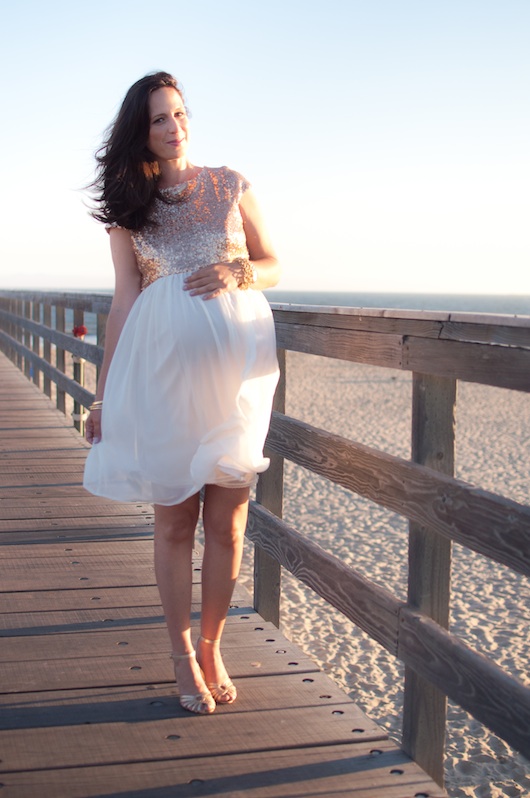 Dress – ASOS Maternity; Shoes – old BCBG; Earrings – Kate Spade
I never imagined I'd buy something so impractical for some pictures.  But when I was browsing through my options and I came across this dress, it seemed perfect to go along with the course of this pregnancy; happy, unexpected, special.  My main concern was if it would be too short, but when it arrived the day before the shoot and it fit perfectly, I knew that every once in a while a little impracticality is in order.
The shoot went wonderfully, and Miranda was patient with my outfit changes and fumbling along the pier in heels, getting stuck every few planks.  I thought I'd start off with the most fun outfit change, and share the more casual shots with you another day.  I told Art tonight that he now must take me out on one date so I can get some use out of this thing.  Happy Wednesday friends!  Linking up with WIWW.