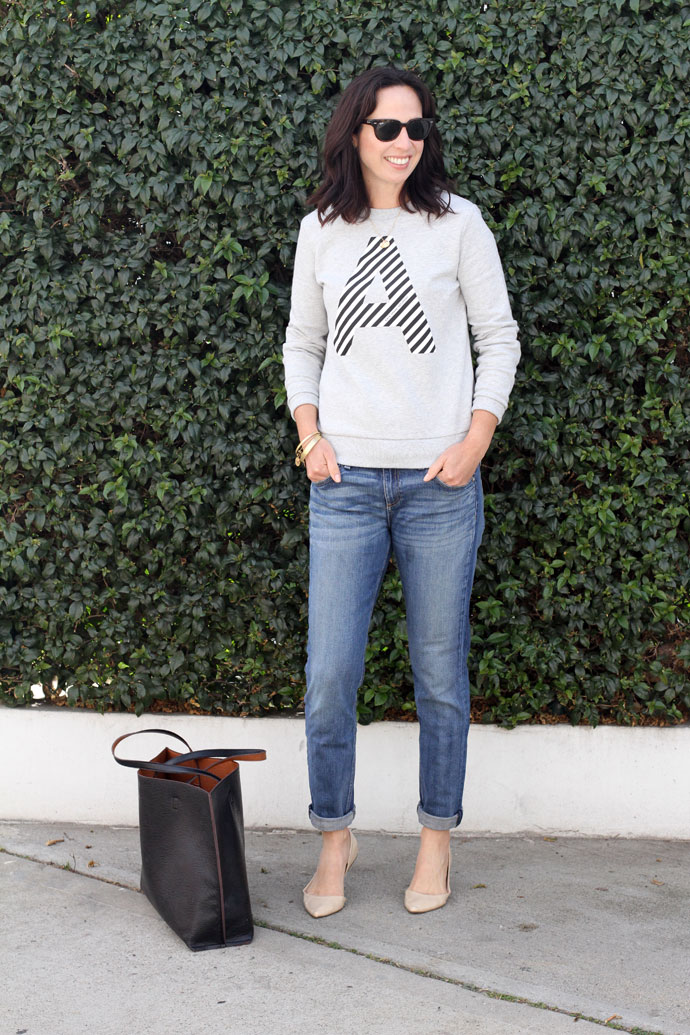 Initial Sweatshirt – Kate Spade Saturday (and it's 40% off!!); Nude Patent Leather Flats – Steve Madden; Jeans – Rag & Bone but similar fit here by LOFT; Faux Leather Reversible Tote last seen here and here – Nordstrom; Nameplate necklace – c/o Jenny Present (use code BIGFAN for 20% off site wide)
Art and I experienced a glorious 18 hours of kid-free time this weekend, and enjoyed dinner out with friends, although we were zonked out by 11 pm, and rushed out for a quick breakfast before we had to pick up the kids the next morning. Eat and sleep, that's pretty much what we do when we don't have the kids. Oh, and watch TV. When the kids left with my parents Saturday night, we had exactly 2 hours before our dinner reservations. We made very productive use of our time by using 1 hour to watch an episode of House of Cards, and 1 hour to get ready without the hassle of having to hold clingy toddlers or break up fights between a brother and sister who go from sibling love-fest to full blown screaming matches in under 8 seconds flat.  Watching TV you can't watch with the kids around, when you still have enough energy to keep your eyes open, is an awesome thing by the way. I totally recommend you try it the next time you have a sitter.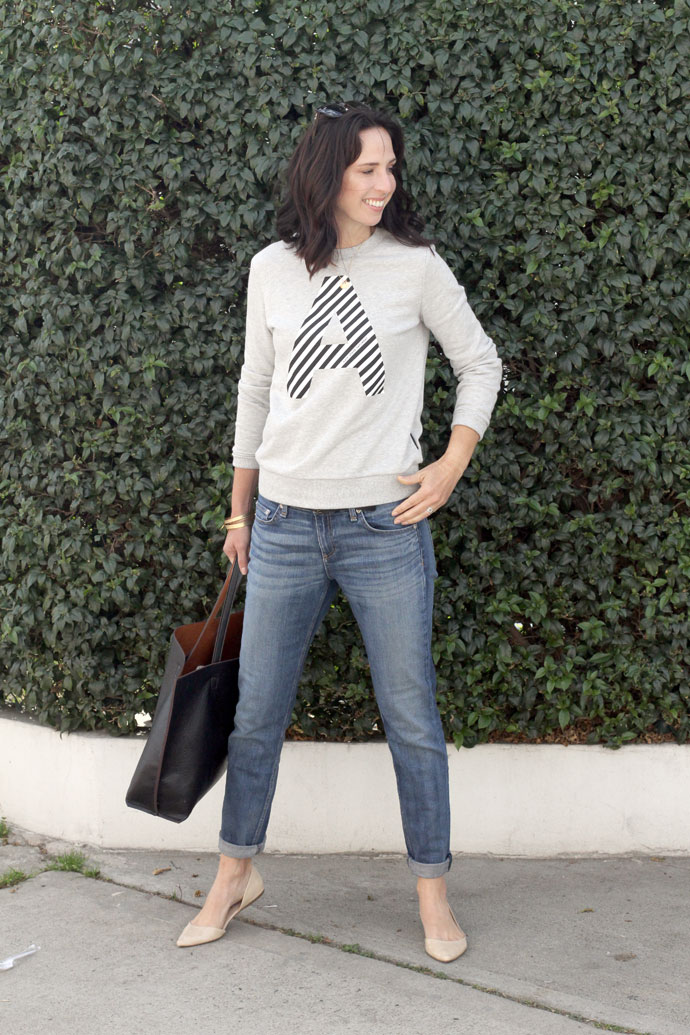 Feeling pretty lucky that it's been very cool here in Southern California, so I've been able to wear this Kate Spade Saturday initial sweatshirt non-stop since it arrived. Also feeling pretty lucky that I snagged it for 40% off, and you can too because it's still on sale. And by the way, in case you're wondering why the entire Kate Spade Saturday site is 40% off, it's because they're closing down the division. I'm assuming items will remain on sale while they have stock, so hurry up and grab a few gems while you can. I love love love this sweatshirt and the quality is really nice; nice enough to not feel like a bum wearing it all day every day. Some other cute pieces I picked up on sale include the mini skirt in both the stripe and fun freestyle print, and I wouldn't mind grabbing this striped shift dress.
It's a bummer they missed the mark with this line, as had they dialed it in earlier, I think it could have been really something special to add another casual layer onto the already amazing Kate Spade line. The problem I always saw with the line, and what kept me from buying anything earlier, is that the styles always seemed too structured to be flattering on everyone, and there was a definite key items piece missing. It seemed that every collection differed from the next, and there was rarely anything consistent other than that same boxy shape and the same cotton poplin. They actually brought in my friend from James Perse to help create a more meaningful key items category, but perhaps a little too late. I spoke to her yesterday, and she'll be packing up and moving back to LA shortly. Their loss is your gain though, I suppose.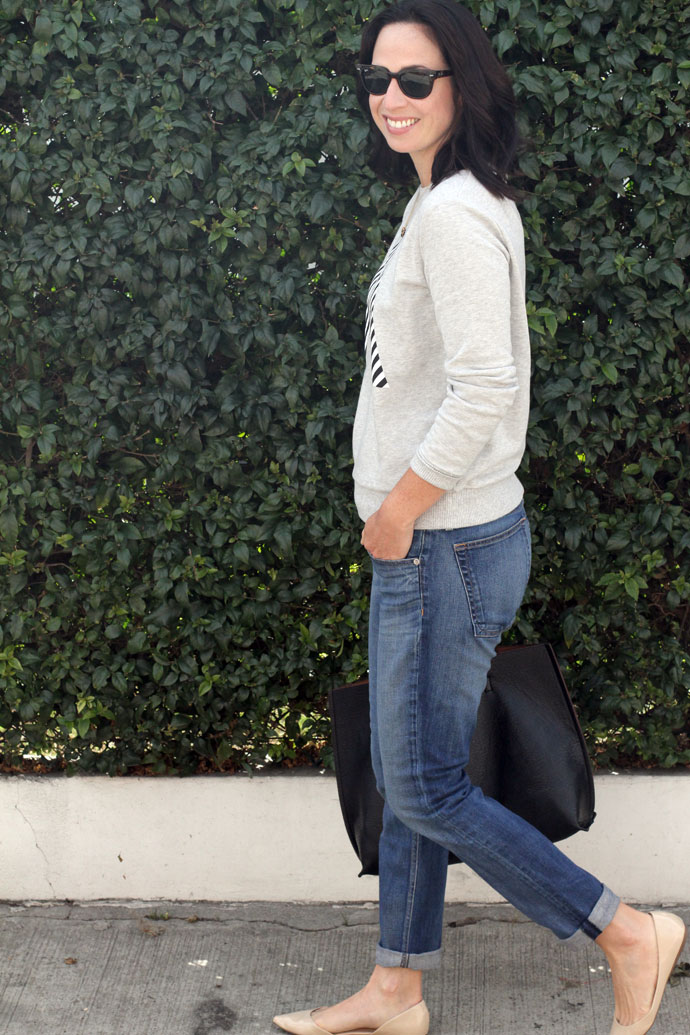 These Steve Madden nude patent flats are also a recent acquisition, to replace my seriously adorable Zara chain metal flats from 2 years ago. I got so much use out of those very basic nude flats that I wore out the heels and the toes are scuffed beyond repair. These little numbers though should work just fine, and are surprisingly comfortable, although there was of course the standard break-in period. I think we're golden now though.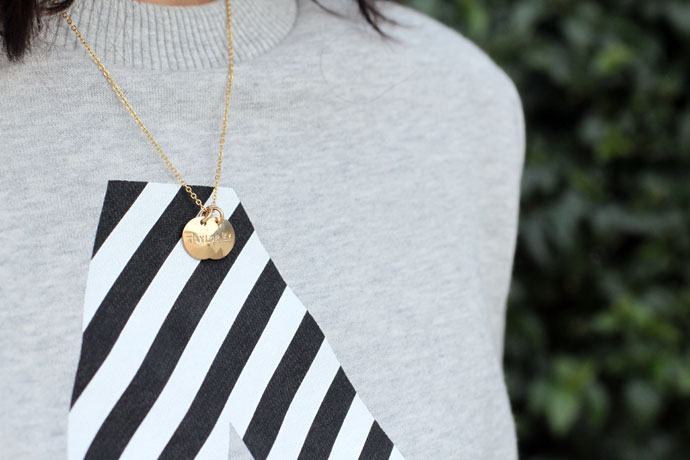 By the way, if you have been wanting an updated name plate necklace, have a special gift you need to buy or you're just in the market for some new jewels, Jenny Present is offering my readers a 20% site wide discount with the code BIGFAN. They have some great hand stamped pieces, as well plenty of other gorgeous and versatile non-stamped pieces.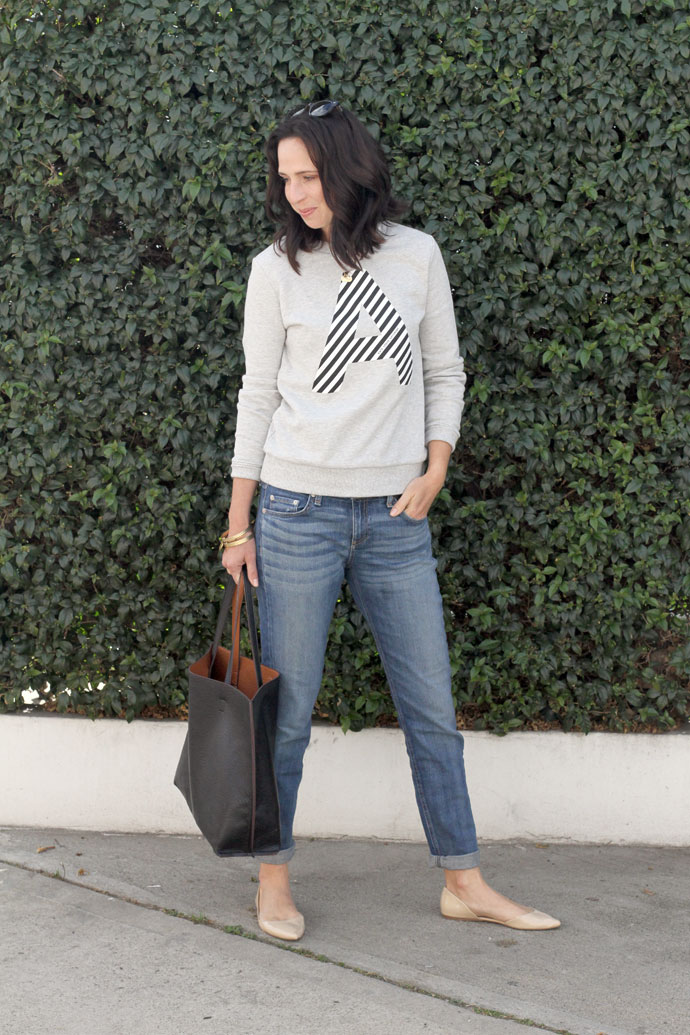 Hoping you all have a great week. I'm sure many of you are counting down the days (17 I think), till the start of Spring. Hip, hip hooray!