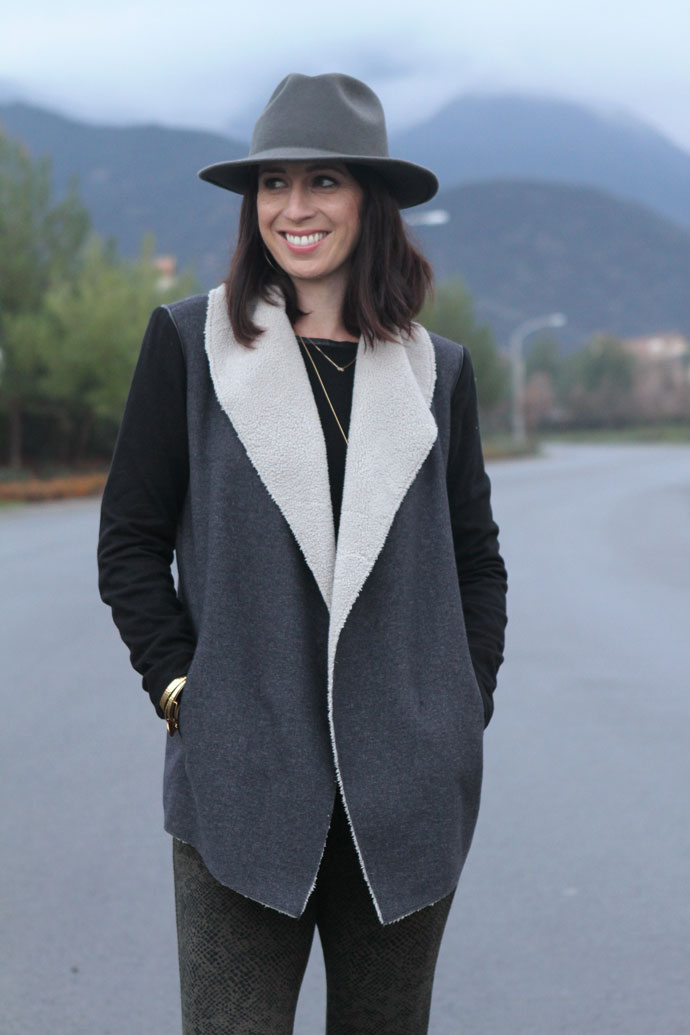 Coat – Splendid; Python leggings – Splendid now on sale!; Cashmere Sweater – old but similar here; Faux Leather Reversible Bag – Nordstrom; Hunters – estate sale but you can find them at Nordstrom; Bangles – Madewell & Alex & Ani; Hat – Yellow 108 via Prism Boutique
Aside from a rain trench I invested in 2 years ago, it's been years since I bought myself a coat. Despite the common belief that we don't have much need for them here in Southern California, it does indeed get cold, with parts of Southern California seeing snow last weekend. And for a native California girl, even temps in the 60's makes me shiver. So I've been saying I needed a coat for a couple of years now, but the trouble is since it's such a special purchase I won't need all that often, I can't seem to commit to a certain style or color. Do I want a shawl collar or double breasted, go with classic camel or back, or make it special with a pattern or bright red? Belted, not belted, short or long. I imagine if I lived somewhere that actually received a true winter, this decision wouldn't be so hard. You'd have plenty use for a coat everyday for months on end, so you could justify buying multiple coats in different styles and colors. Here in Southern California though, the purchase seems a bit more special, therefore requires more thought. Does this make any sense? Good Lord I can't believe I've diddered on for a whole paragraph about my inability to commit to a coat.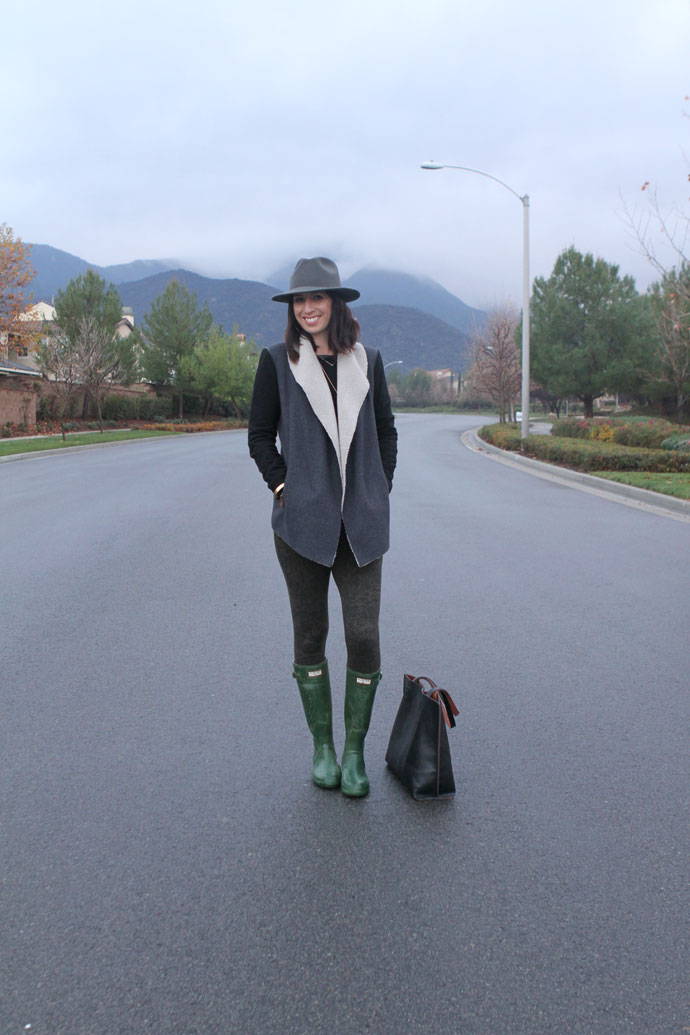 Anyhow, I saw this coat at Splendid back in November and I fell in love. It's perfect for Southern California because it's lightweight while being warm enough, and is the perfect silhouette to throw over sweaters, blouses and even dresses, and it works well with almost anything. There's a part of me that wish it had a belt or a button, but then the relaxed easiness of it would be ruined. So I waited and waited for this beauty to go on sale. But it hasn't so far, yet as luck would have it, when I happened to stop in the store 2 weeks ago, they were having a special promotion. Donate 5 new or gently used books to the store, and receive 50% off one item. Sold! I went and got some books, brought them back and picked up this "perfect for Southern California" coat.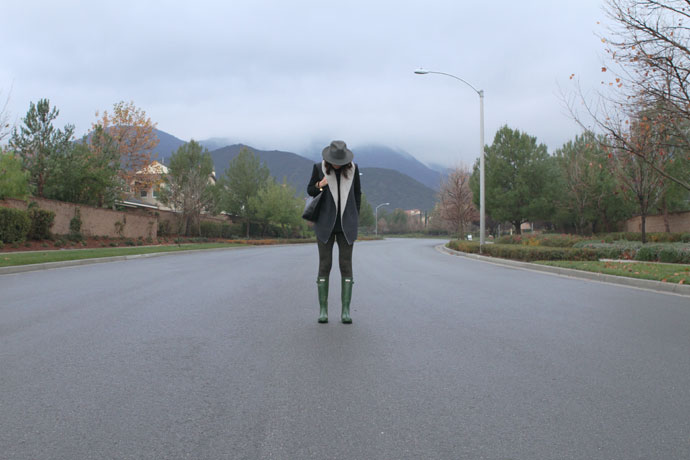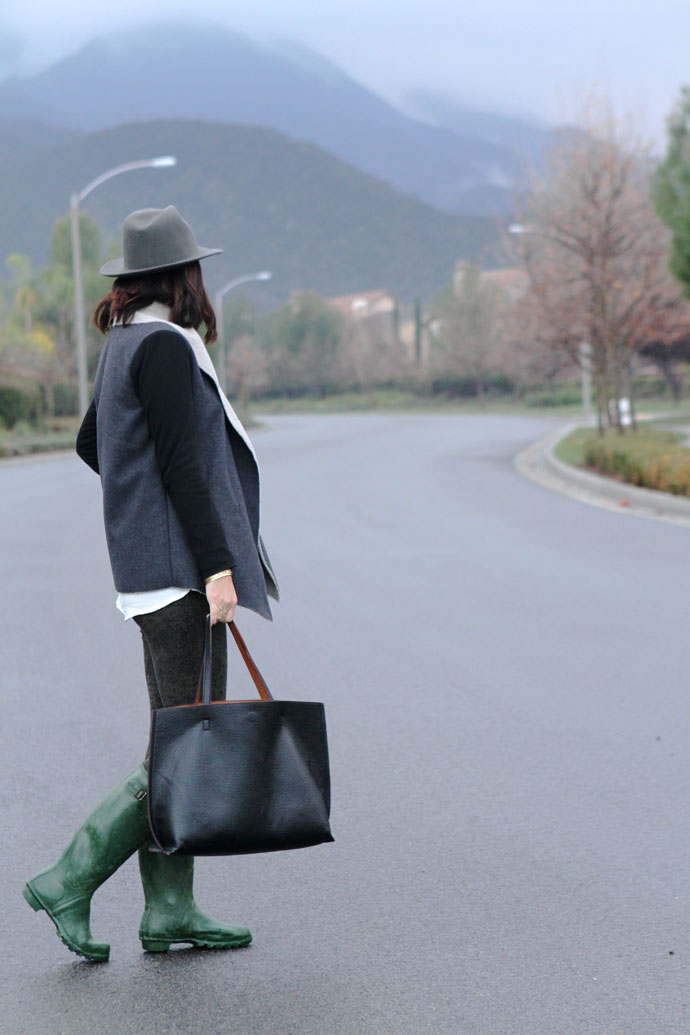 I realize those living in places which actually get really cold are laughing at me and my loose interpretation of the word "coat." But that's okay, it's all the coat I ever need for awhile, or at least until I get the courage to buy a bright red coat.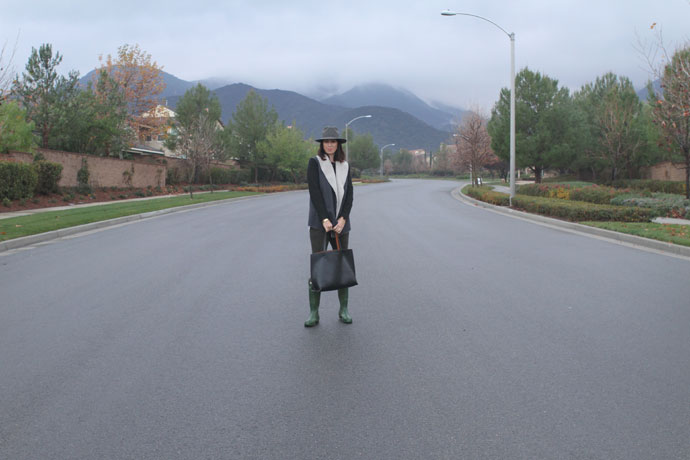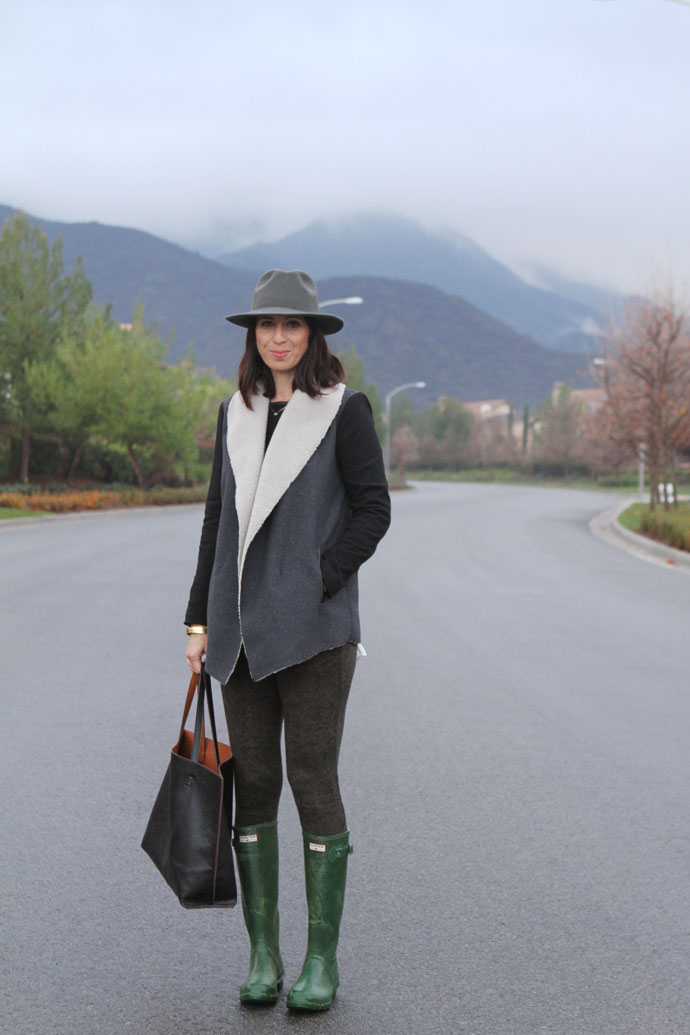 I'm still considering myself one of the luckiest women in the world, after scoring these Hunter wellies at an estate sale 3 years ago, for $25. The estate sale gods were smiling on me that day. And of course I'm still loving and getting daily use out of my reversible tote. I, like most of you, beat my purses up so bad, and so far it's still looking just as good as the day I got it.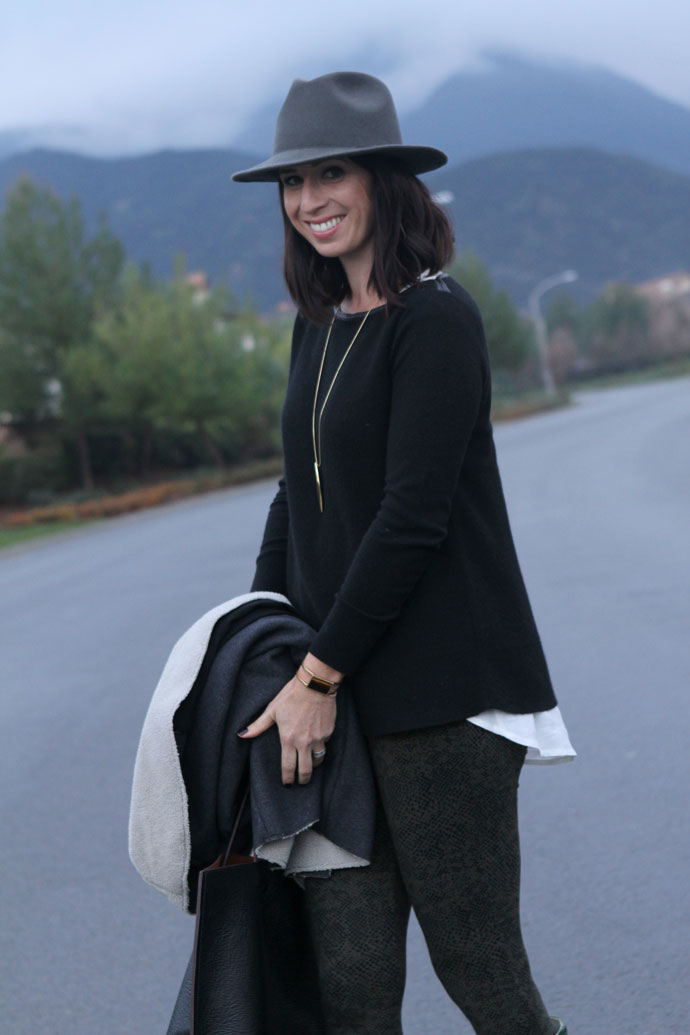 I'm working on a post about some of my best clothing purchases of 2014, which I'll have out this week, and I have to say this black cashmere sweater is hands down one of the best things I bought all year. I wear this thing multiple times a week. And these bangles are my newest favorite accessory I sport everyday. I got them on sale at Madewell a few weeks before Christmas and they still have them online. They come in a set of 3, and are large enough to fit over my large hands, and are also lightweight enough so they don't drive me crazy all day. And they look great with my growing Alex & Ani collection.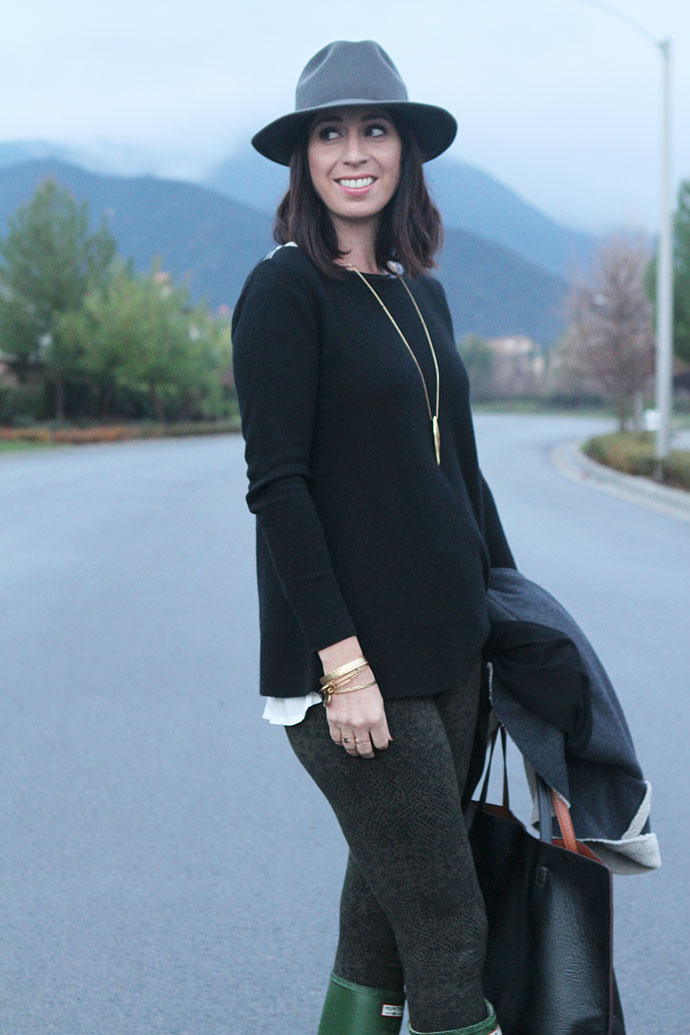 Hoping you all had a great weekend, and have a wonderful week ahead. Happy Monday all XO