Dress – Nordstrom; Shoes – Shoemint Faith; Clutch – Novica
A few weeks ago I attended my 20th class reunion. I wasn't entirely sure what to wear since it wasn't going to be much more than a cocktail hour, and wanted to look nice but didn't want to overdress, or look like I was trying too hard. So I landed on this dress I got a few months ago for my birthday and felt just fine. I think it was a good sign of maturity that I didn't feel the need to buy something new, even though I did try on a few things, nothing was cute enough to justify a purchase of another dress when I already had this cute one at home.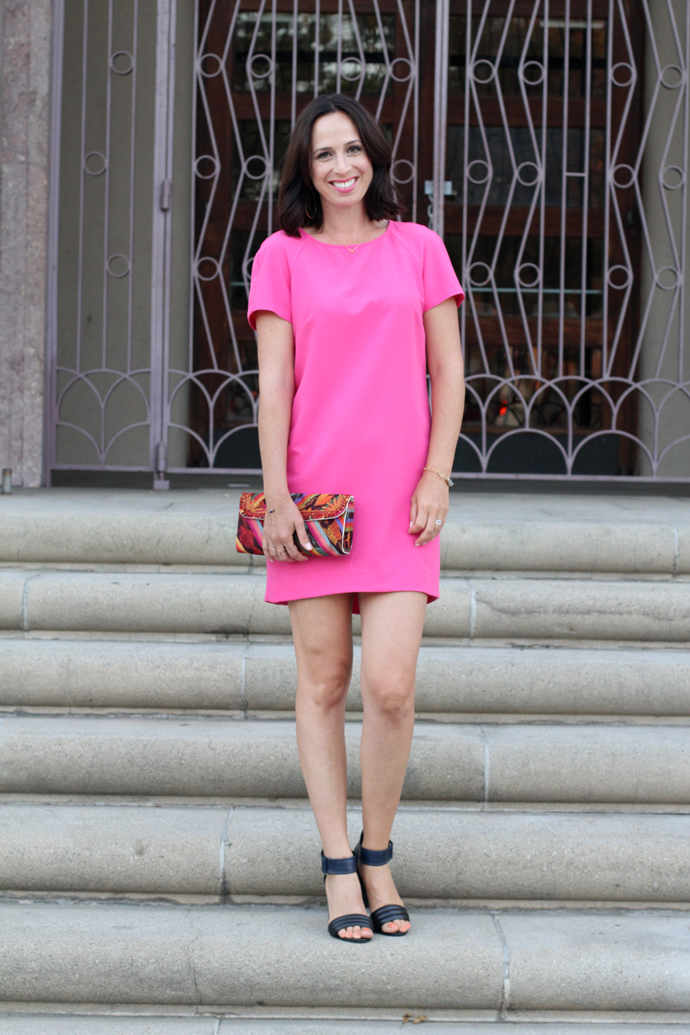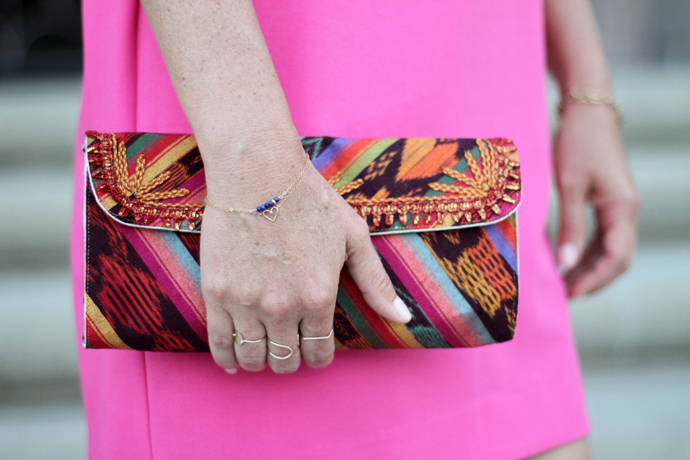 I styled it a bit differntly with newish heels and a clutch I received from Novica last month. I love the clutch and the concept of Novica and what they're doing over there. I'll share more tomorrow about this division of National Geographic, as well as a recipe and giveaway, so please visit back tomorrow.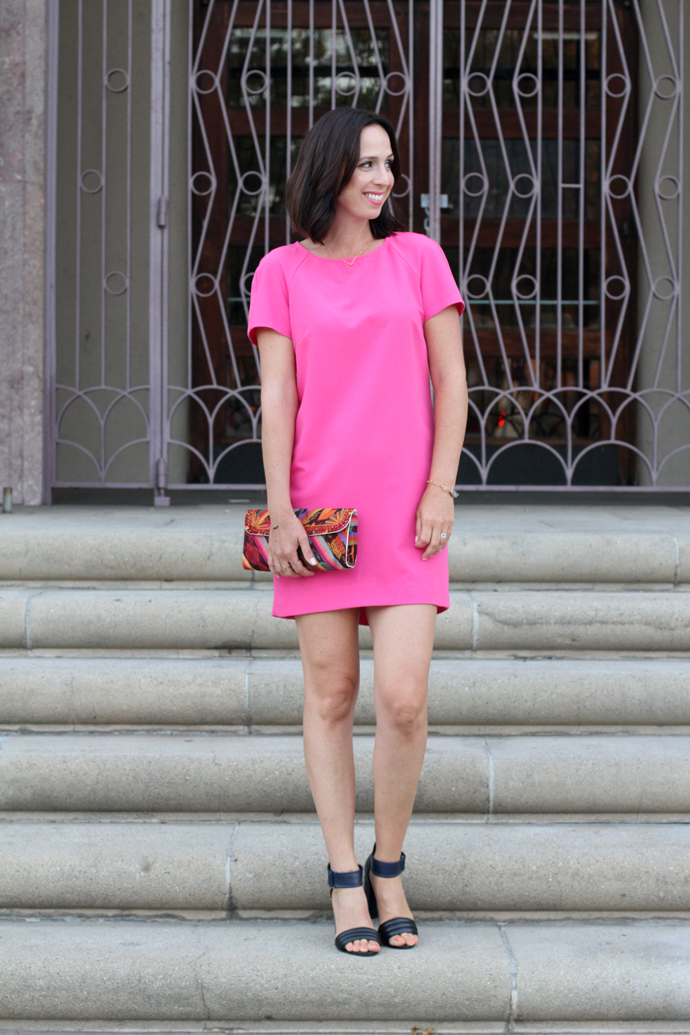 Happy Wednesday, it feels good to be back here again on a regular basis. Three posts already this week, who am I?!?