The Beautycounter line launched last month, and several sets have already stood out as best sellers, but I wanted to wait a bit to share my favorites till I knew most of you would be in the mood for gifting and shopping. Read on to take a look at my favorites, as well as a mini tutorial on using the Iconic makeup palette to glam up your eyes.

Two new products from the set that I am really digging are the cooling eye masks, which work to hydrate and reduce puffiness around the eye area, and the Instant Glow Illuminating Cream gives instant radiance with a slightly pearlescent finish. The set also comes with the Overnight Resurfacing Peel, which is $58 alone.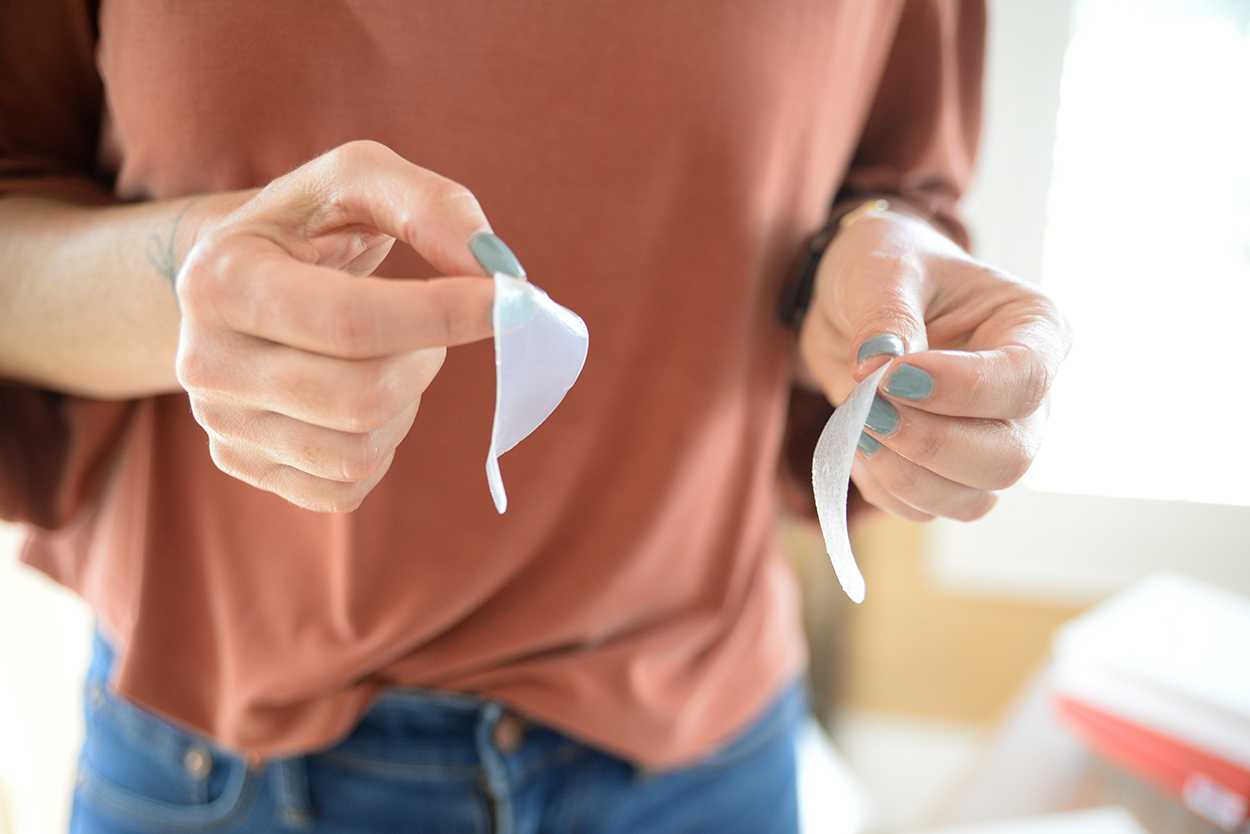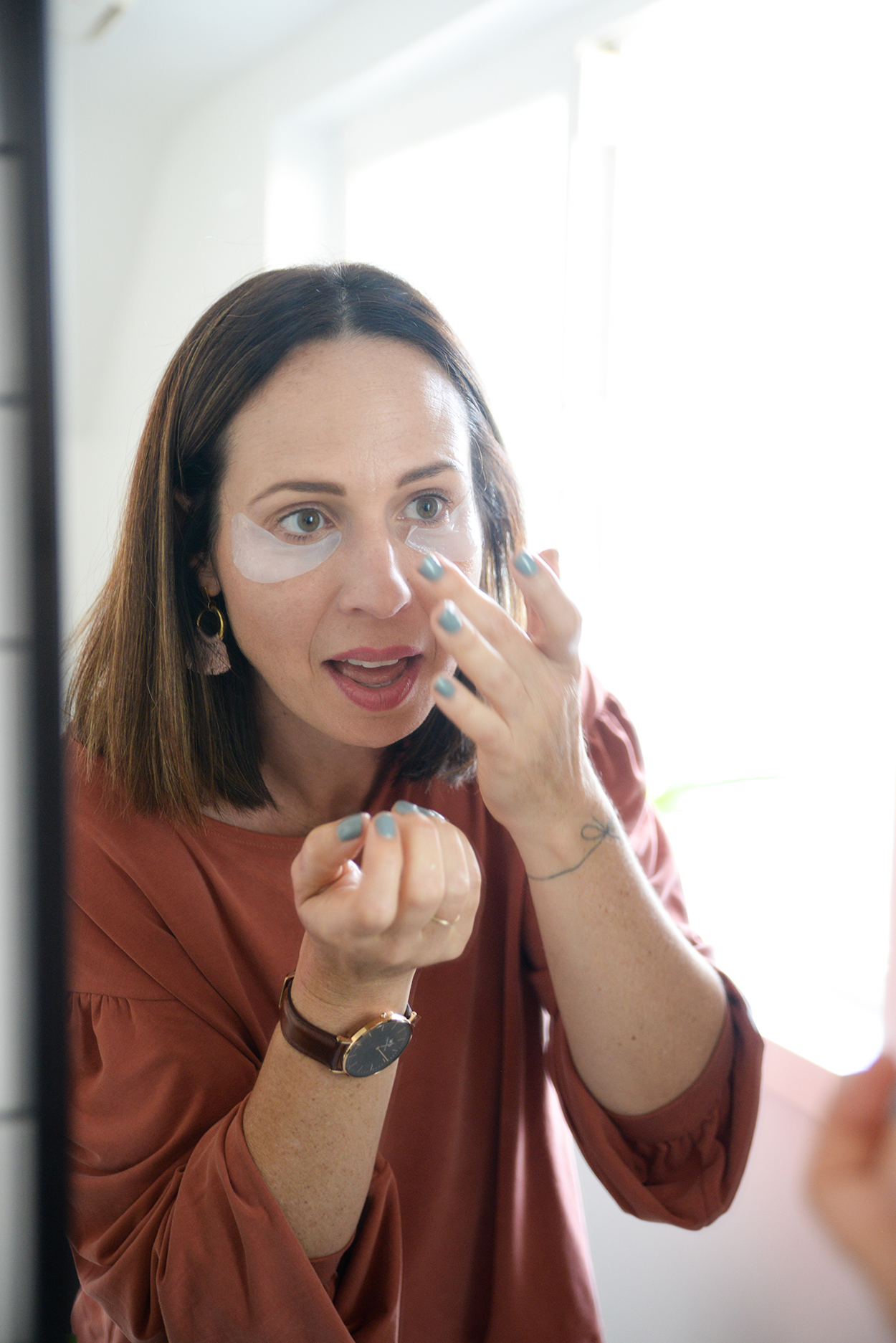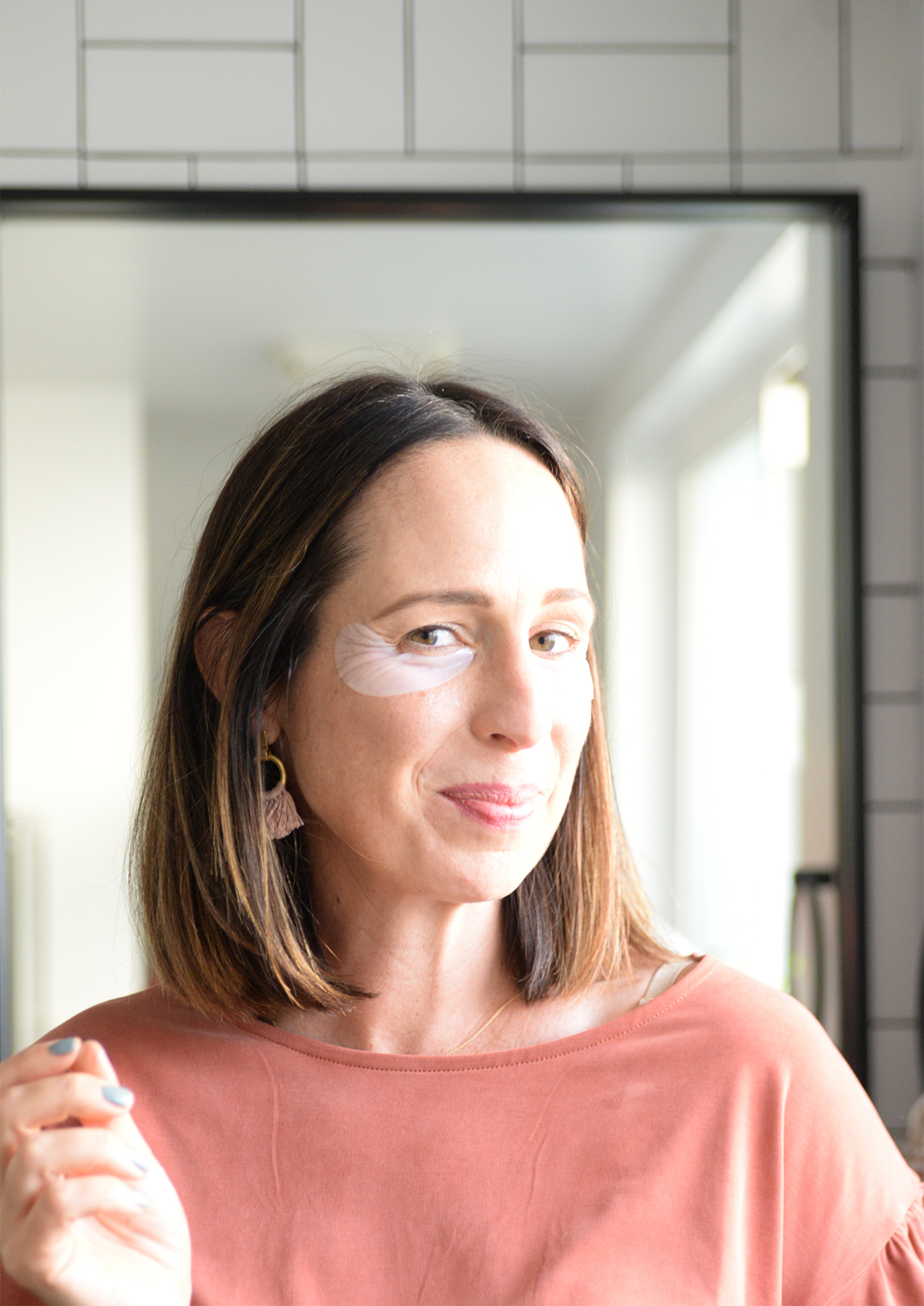 This set includes all 4 of our skincare best sellers; the Cleansing Balm, No. 1 Brightening Oil, Countermatch Adaptive Lotion, and the No. 3 Balancing Facial Mask. I love to mix the countermatch lotion with a couple drops of oil in my finger tips, the blend to combine and apply. I use the cleansing balm on nights I just can't deal with a multi-step routine; just apply all over skin including eyes, and wipe clean with a warm damp washcloth.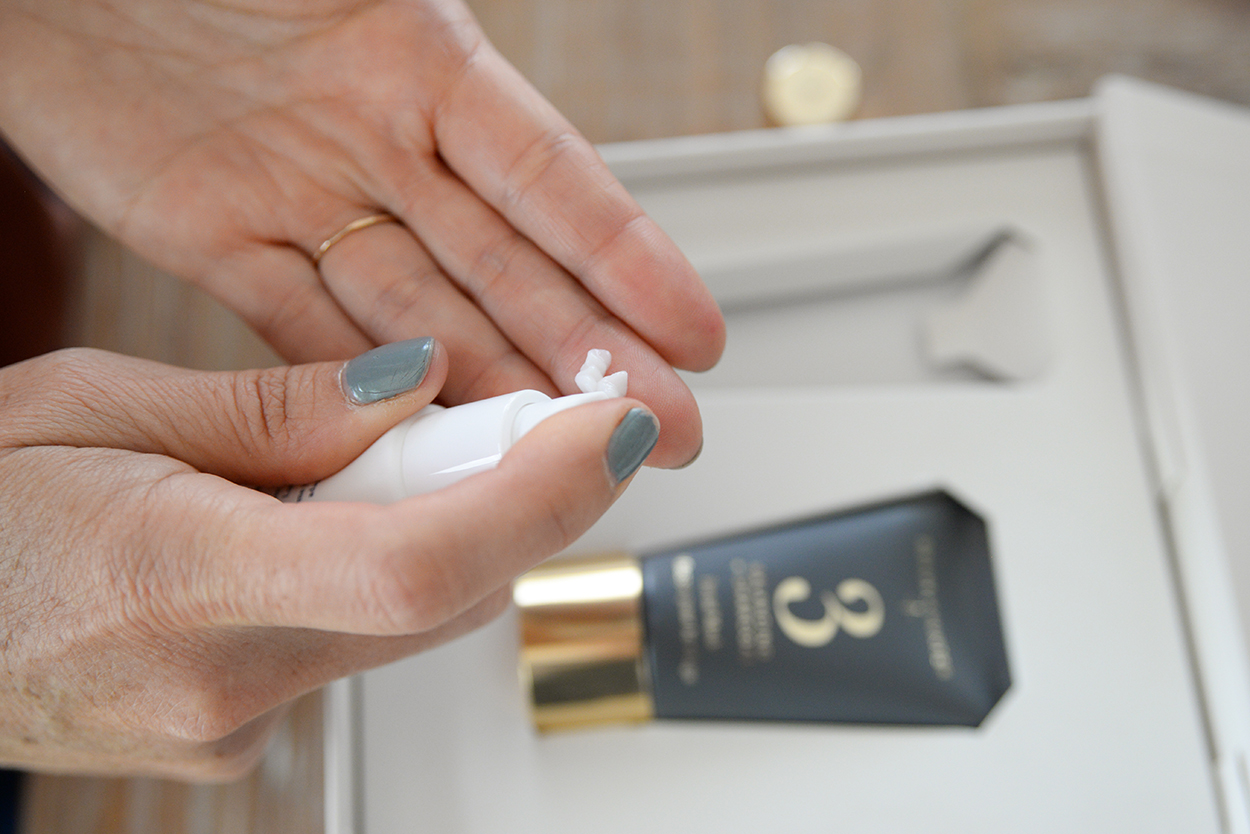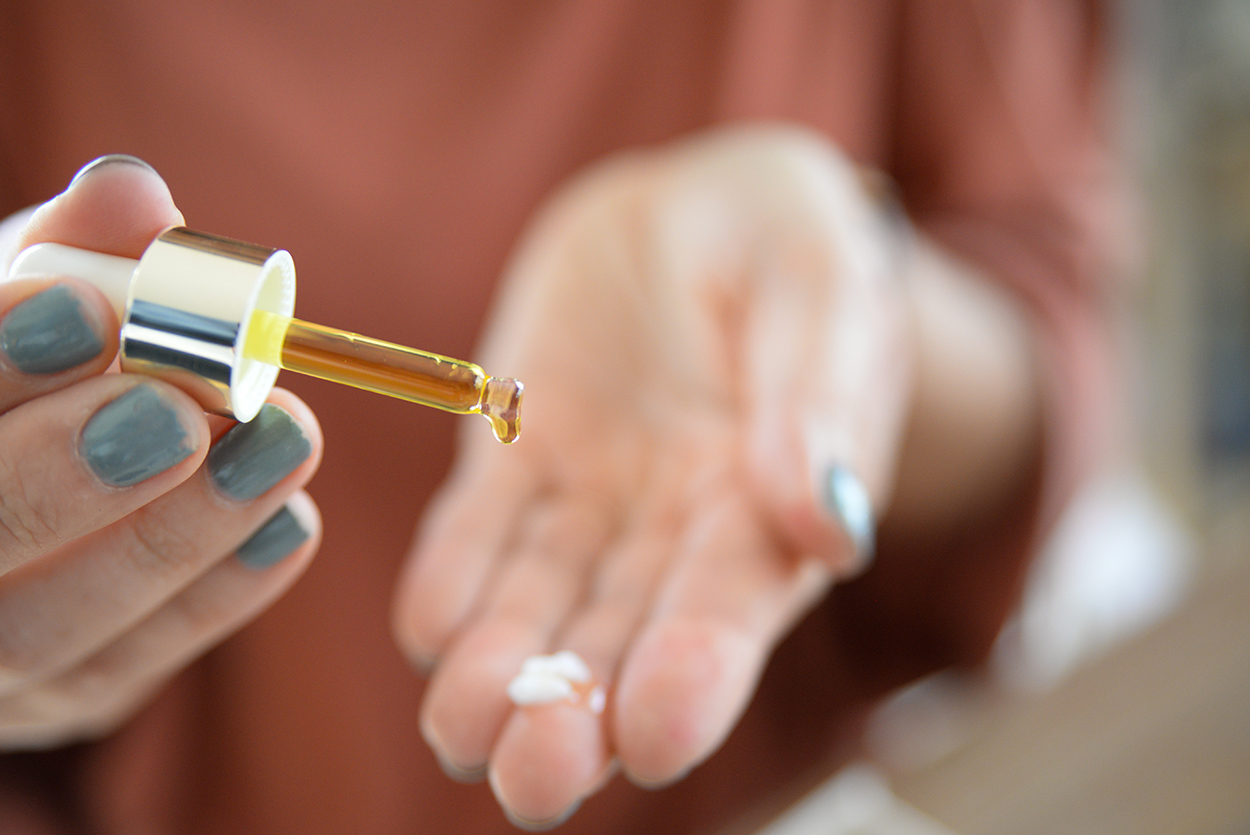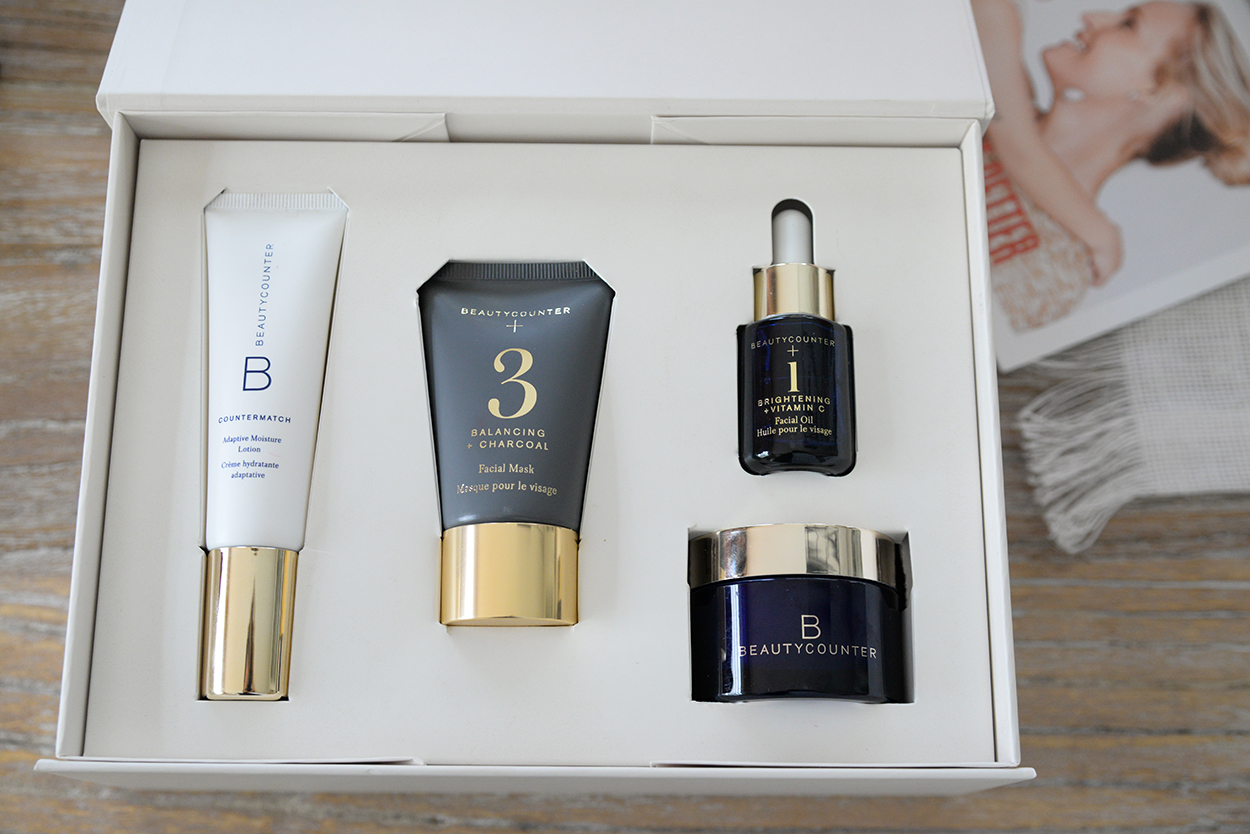 Eight long-lasting and moisturizing mini lipsticks, including 5 new limited edition shades and 3 from our regular collection, all with a subtle peppermint scent. Also, in the tutorial below I'm wearing the color Sunset from the 2 piece full size set seen in the background.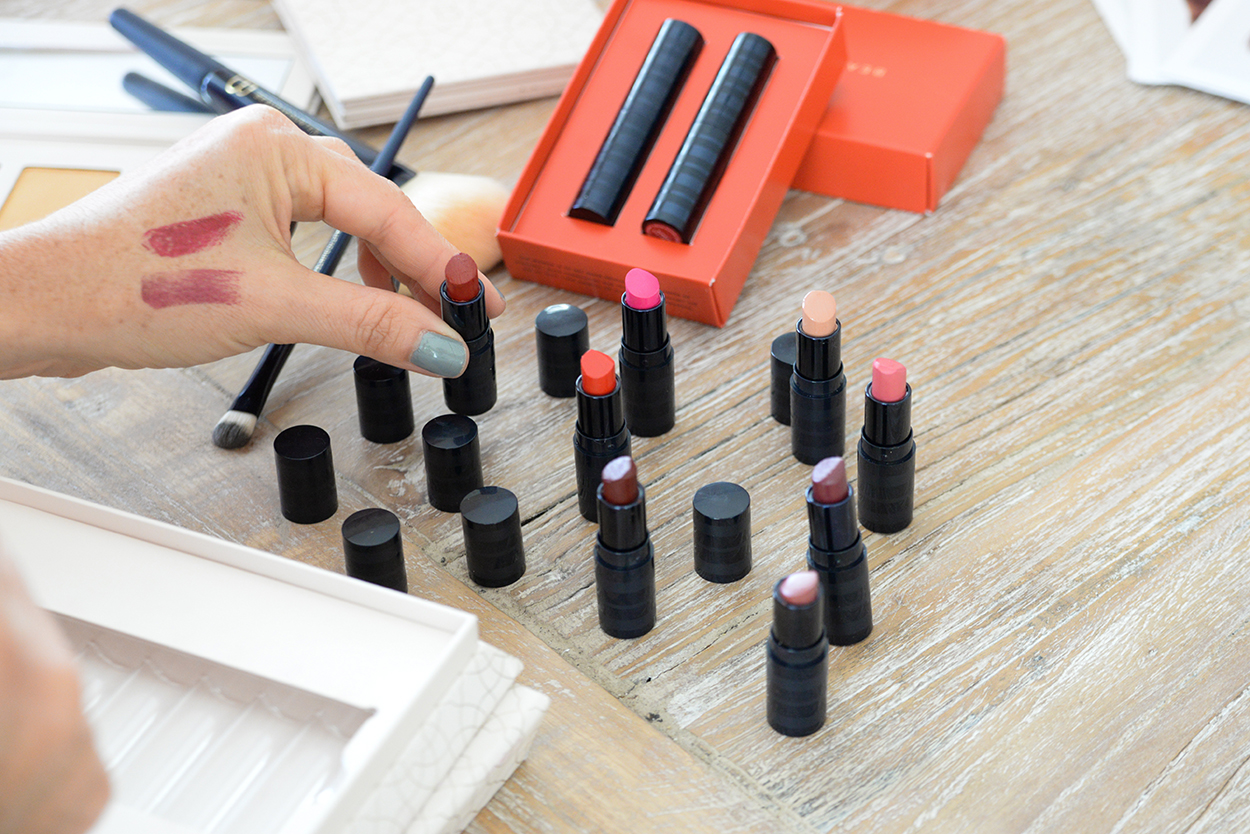 While I love the breadth of colors in the Necessary Neutrals palette, I love the size and simplicity of this Iconic palette even more. Scroll below to see how I create a standout everyday look using this great set.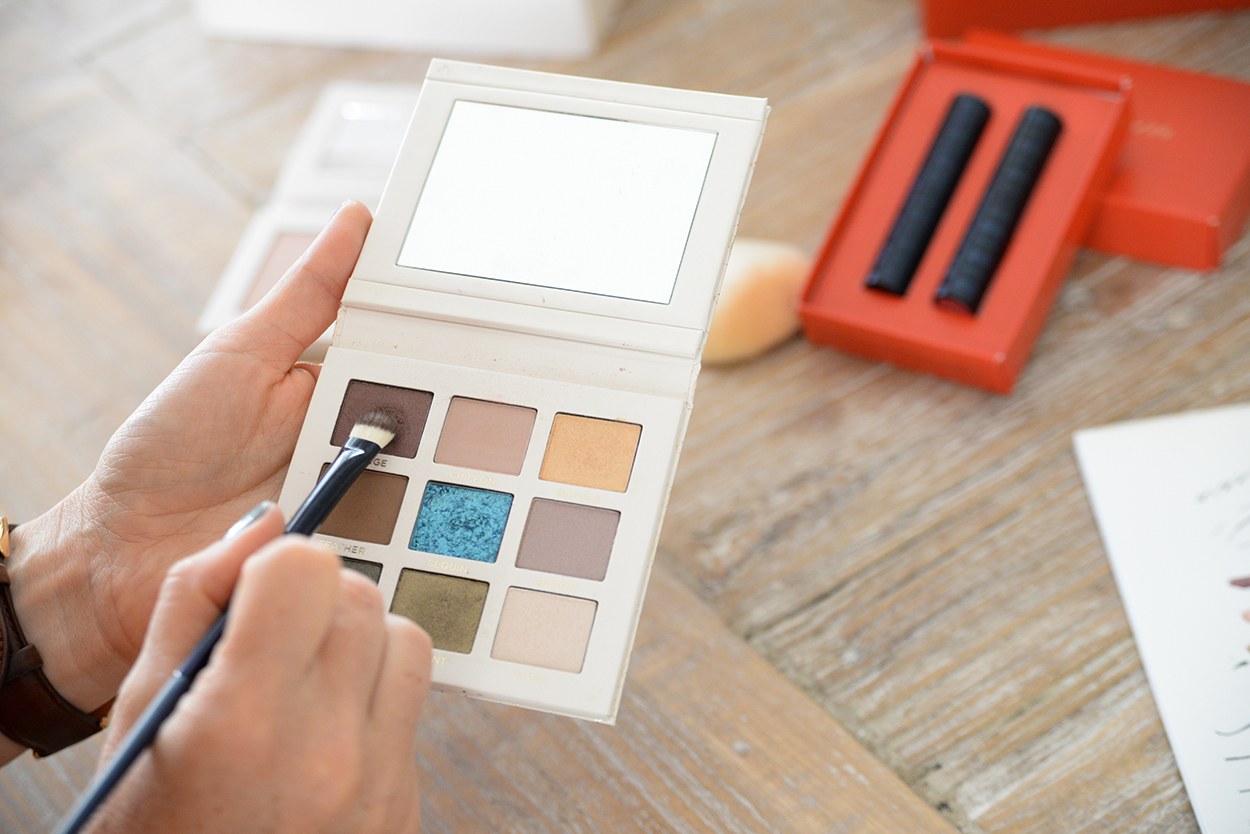 This 3 piece palette has all the perfect shades to both add a touch of color, bronzer and brightness. I also use this palette in the tutorial below.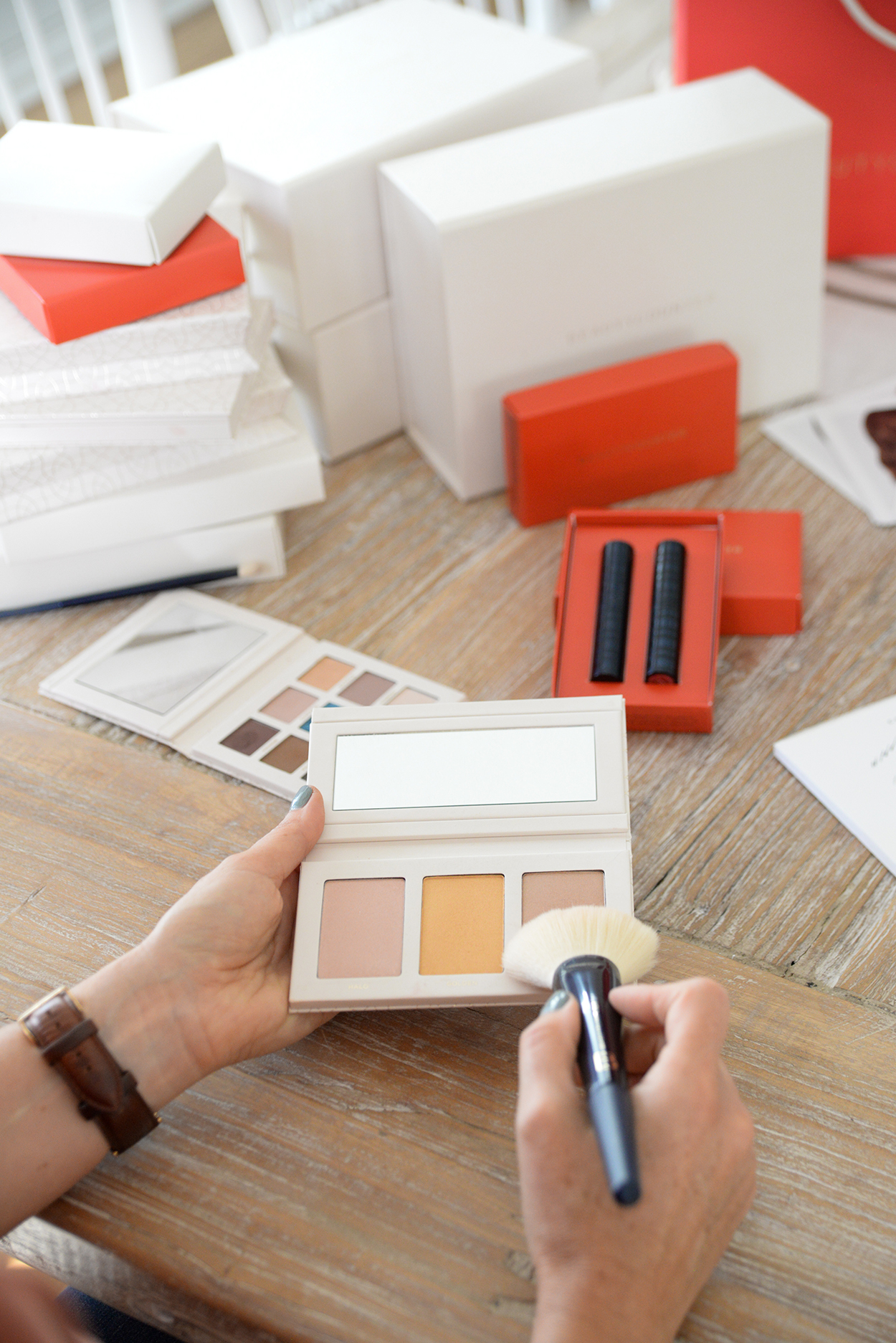 If you don't feel completely comfortable with powder eye shadow, or just find yourself in a hurry quite often, these shadows are a great way to get a little color on your lids without too much fuss. 5 shades that have the perfect balance of pearl & sheen.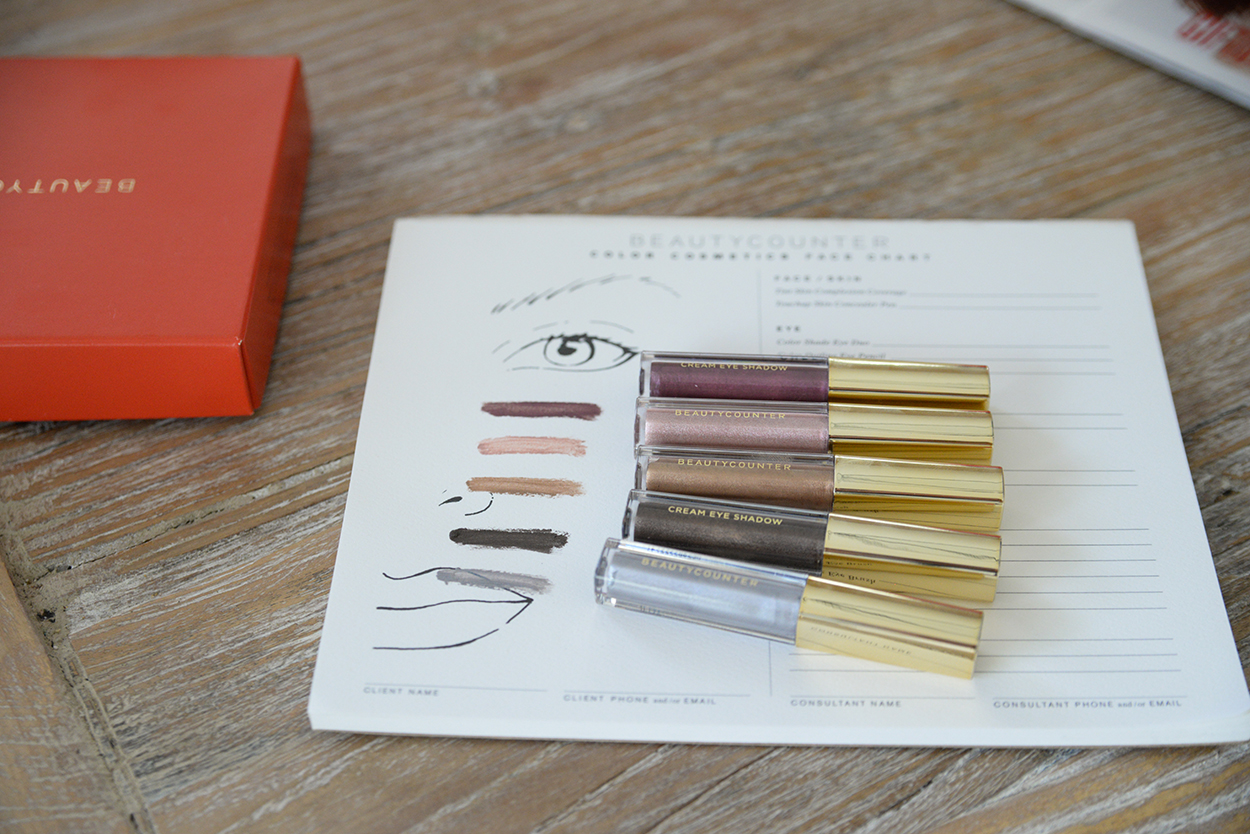 A few other sets that I love but wasn't able to photograph in time:
Holiday Hand Cream Trio $30 is the perfect gift to break apart and gift separately. Think teachers, babysitters, stocking suffers and girlfriends.
Counterman Preview Gift Set $45 the man in your life should have safe products as well. This set includes an exfoliating cleanser, shave cream, aftershave tonic and face cream.
Clean Beauty Go-To's $45 this is for the teen in your life that's starting to battle with a bit of acne and who also wants to start wearing makeup, but you want it to be subtle and tasteful. Includes a lip gloss, mascara, pore cleanser and acne spot treatment.
Now let's get started with the mini tutorial for the Iconic Eyeshadow Palette. For the look I'm using 4 shades from the palette, including Chiffon for the all over base, Heather for the crease, Stilleto to deepen the crease a bit more, and Bangle just to add a touch of glimmer to the very top of my lid and inner eyes. The technique is very similar to the one I did for the Classic Makeup Palette, where I did an all over base color, then a darker shade for the crease, and a highlighting color to add brightness.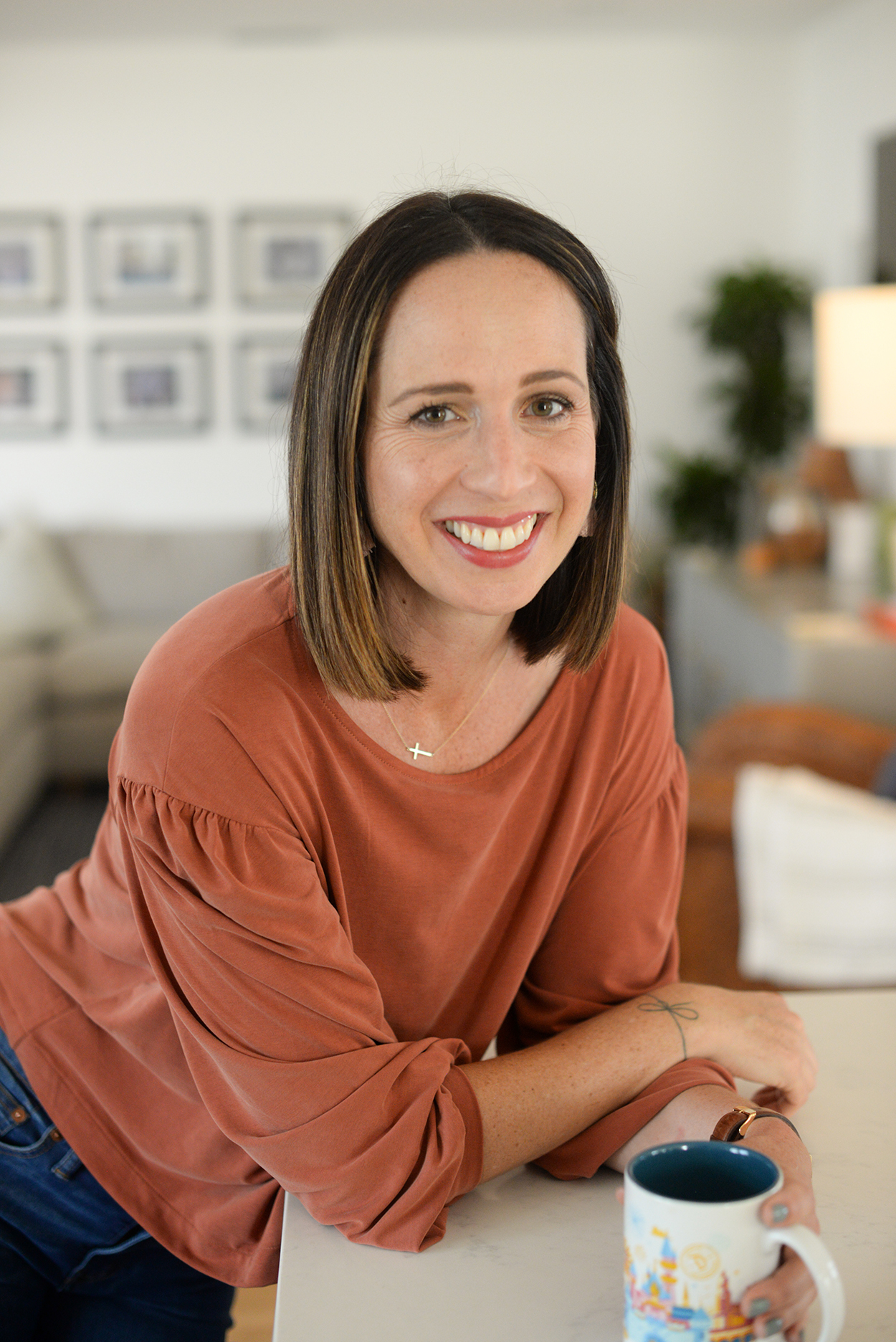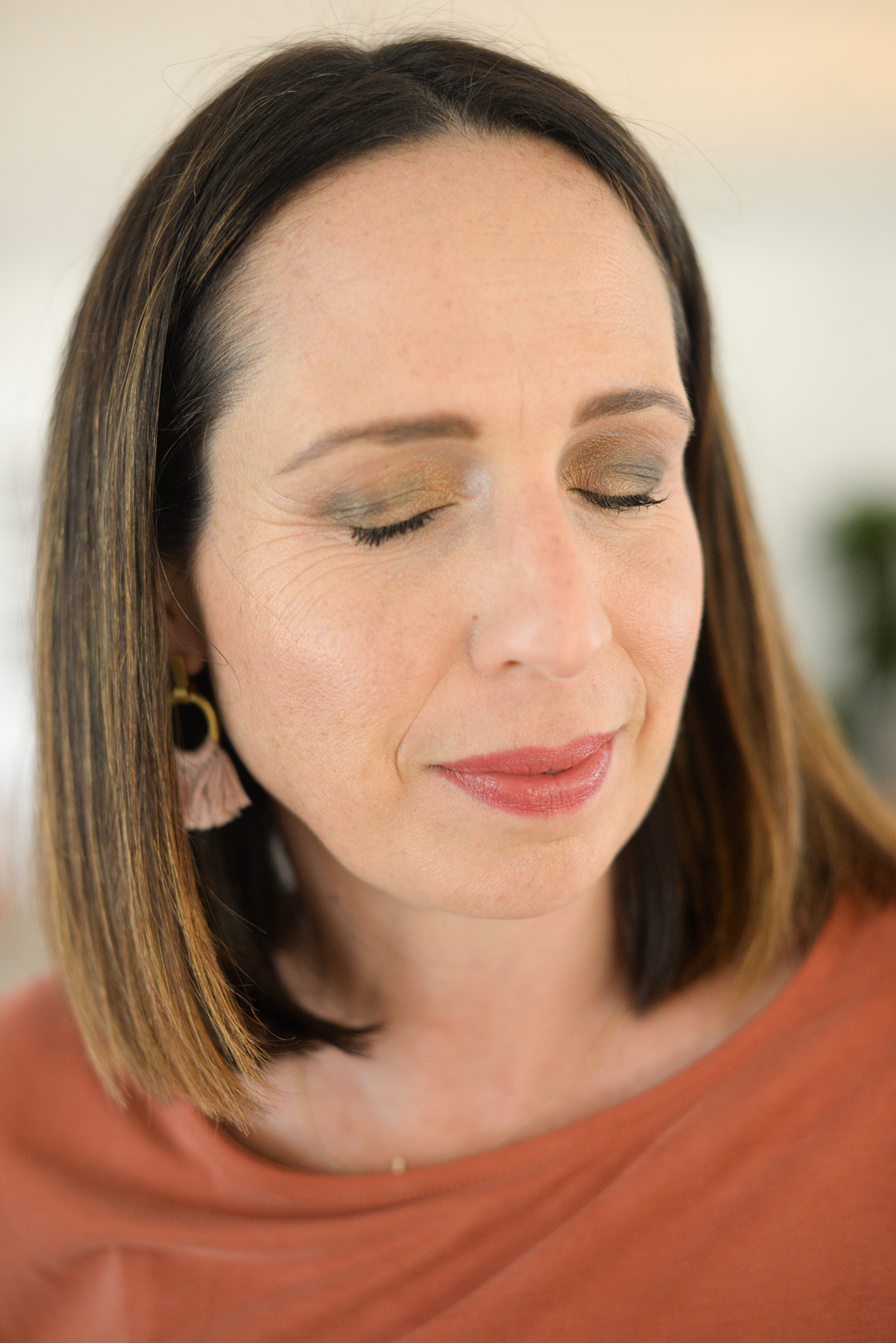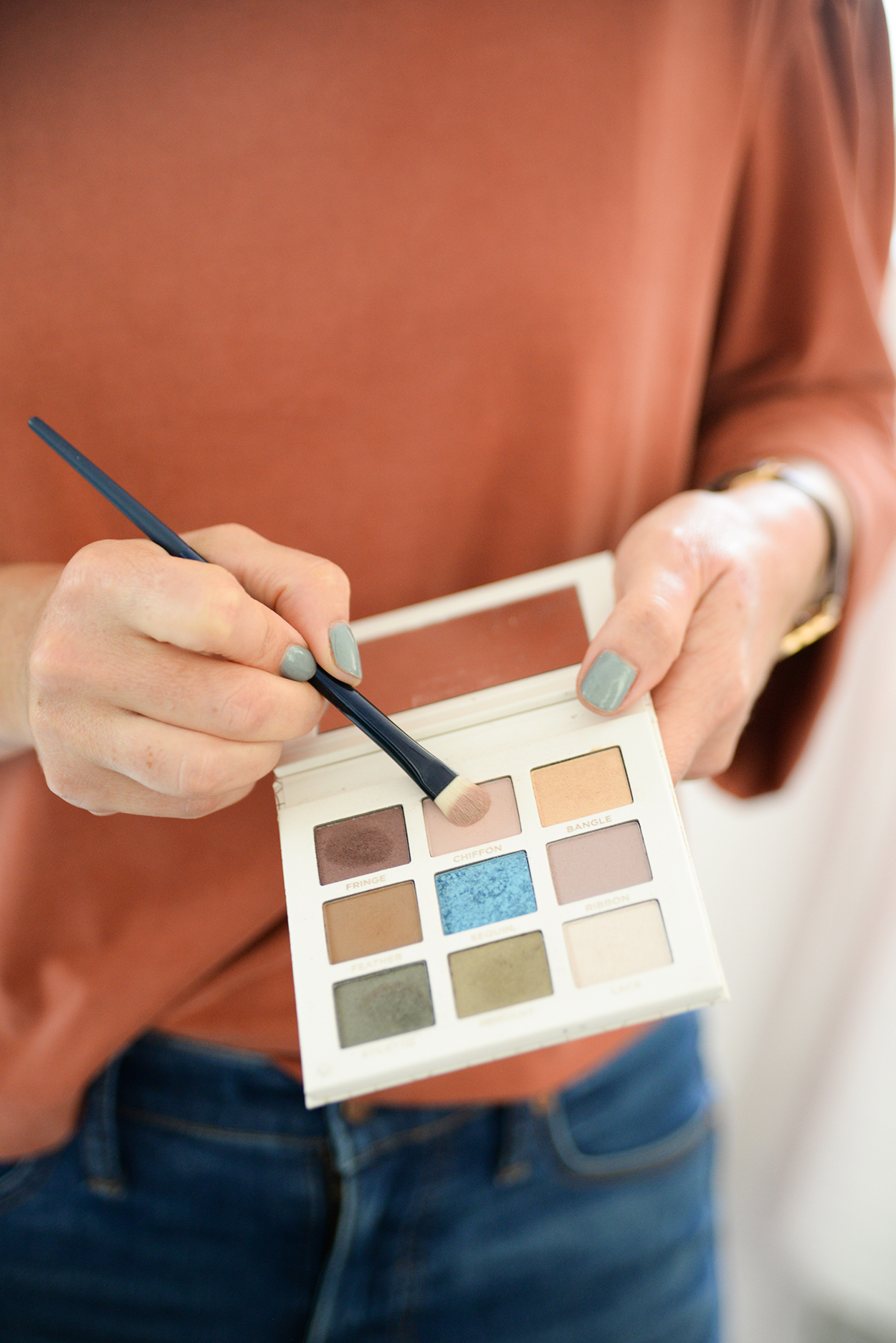 Start by adding Chiffon to your entire lid to even out your skin tone and serve as a primer, then add the darker shade Feather in the crease, to deepen and contrast.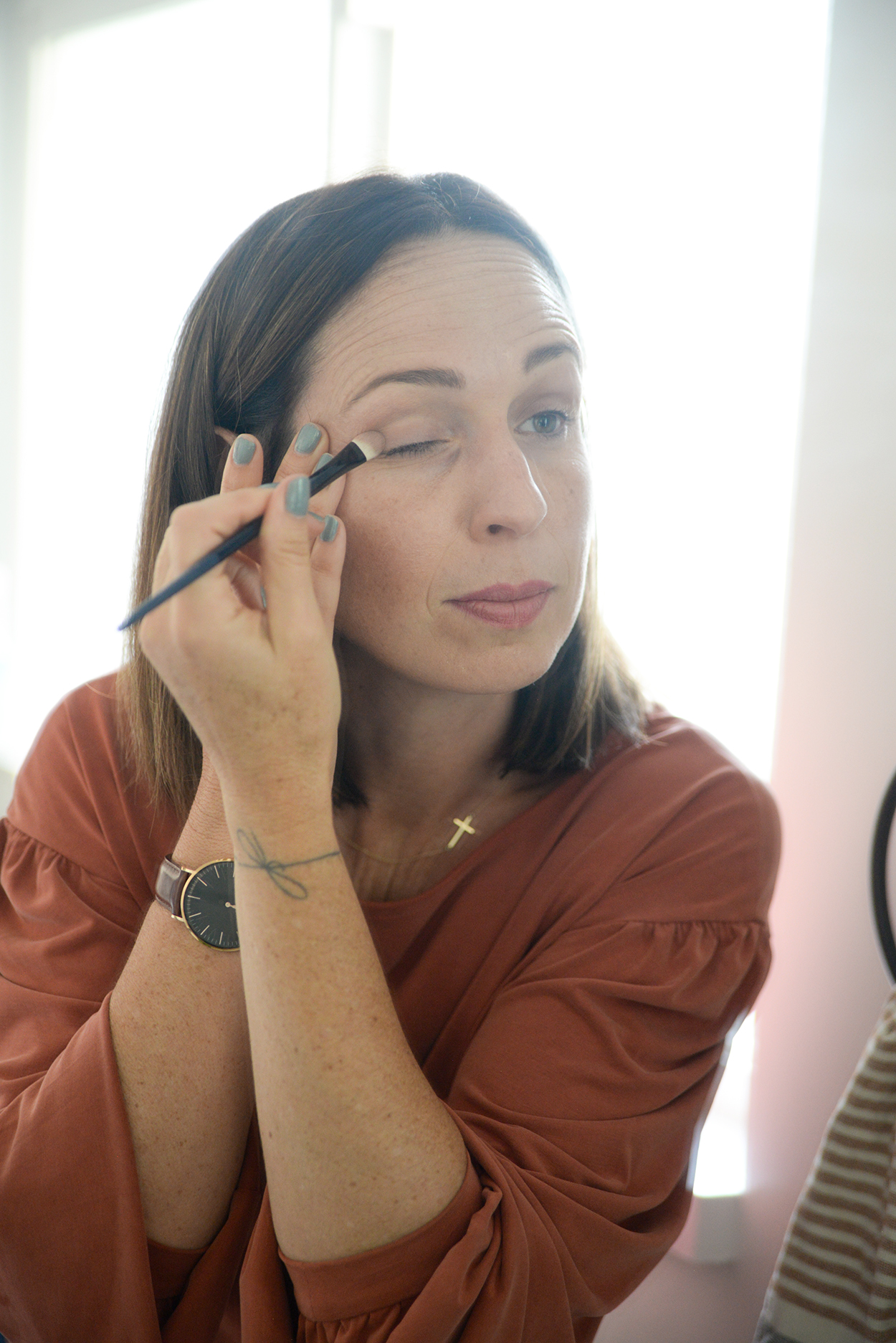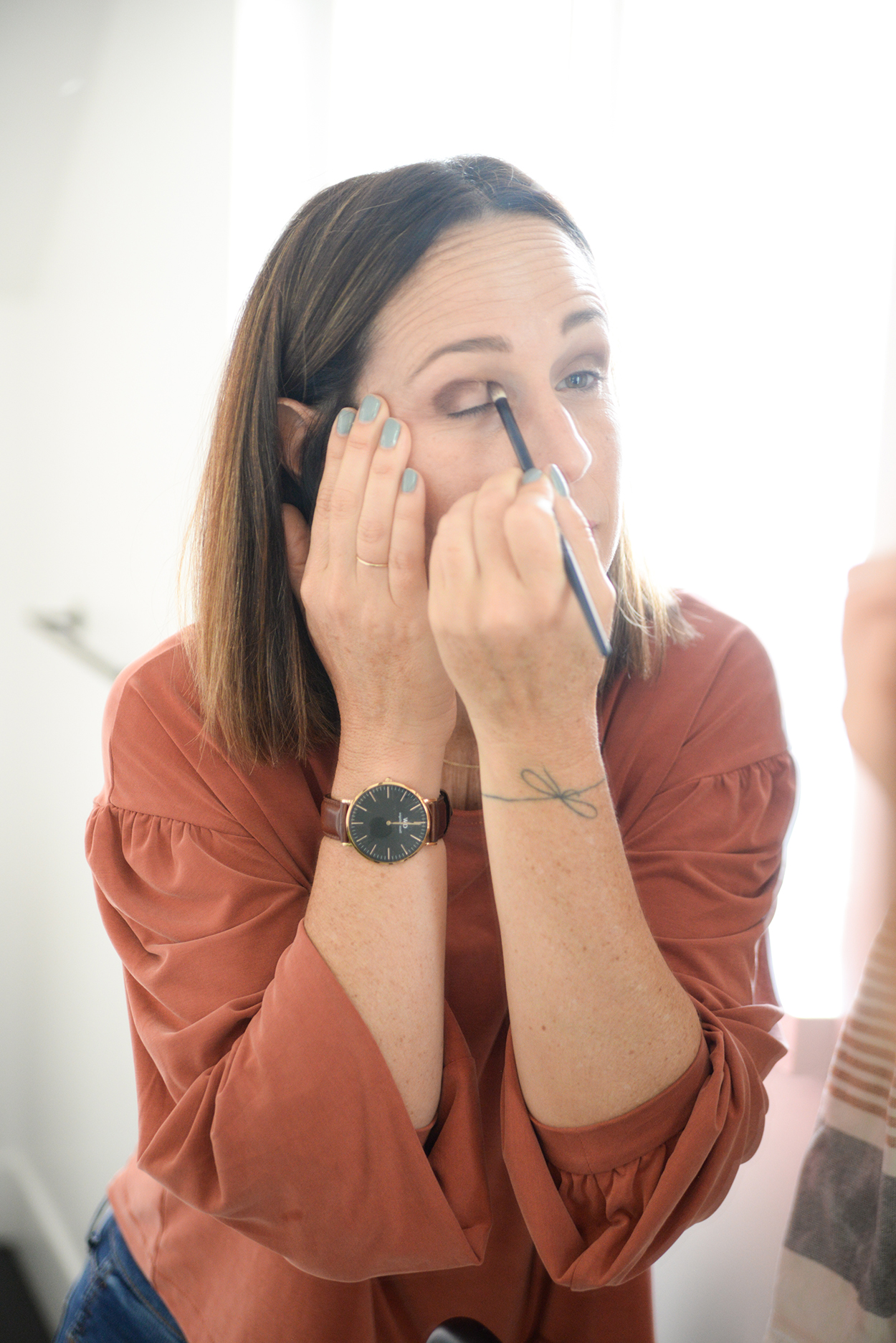 Brush just a bit of Stiletto over Feather to add a bit of richness, and then you're going to use Bangle to add touches of highlights to the lower lid, almost in place of a liner, and to the inner lid of your eye to brighten.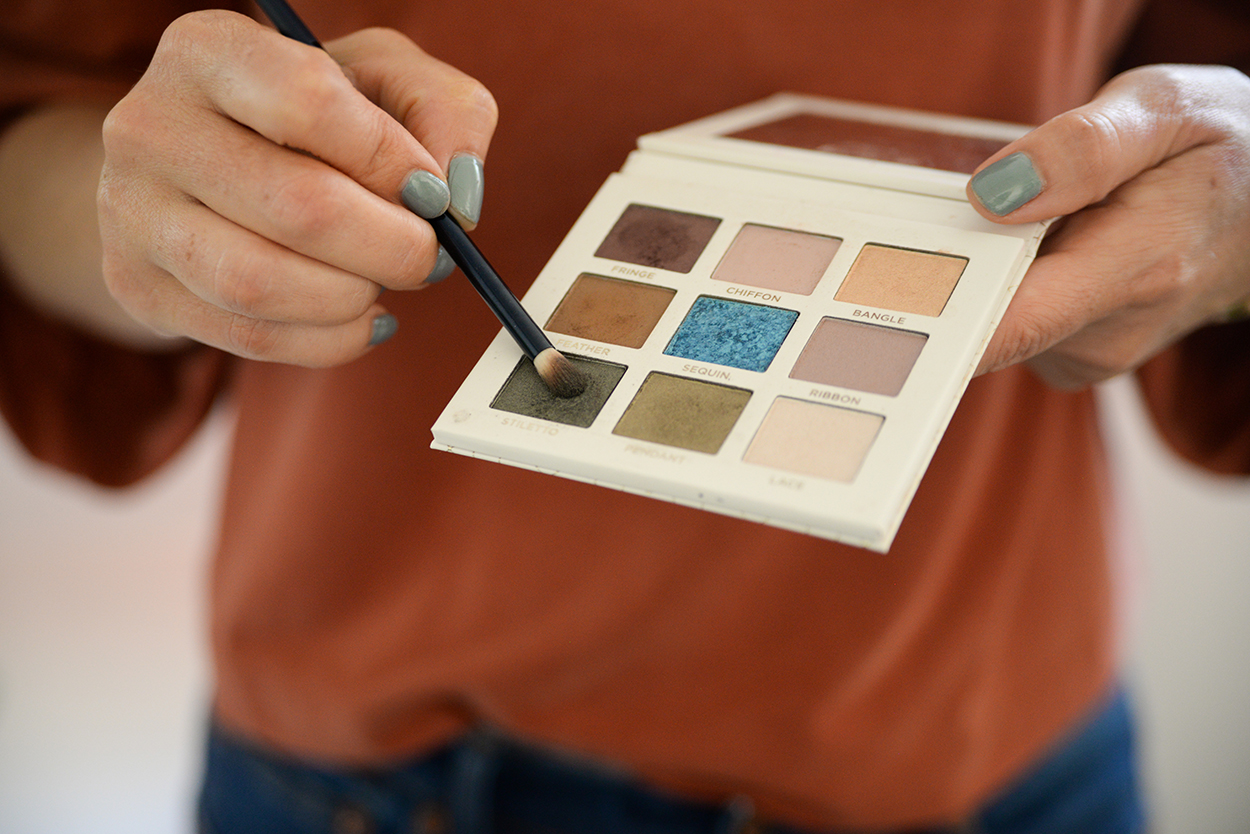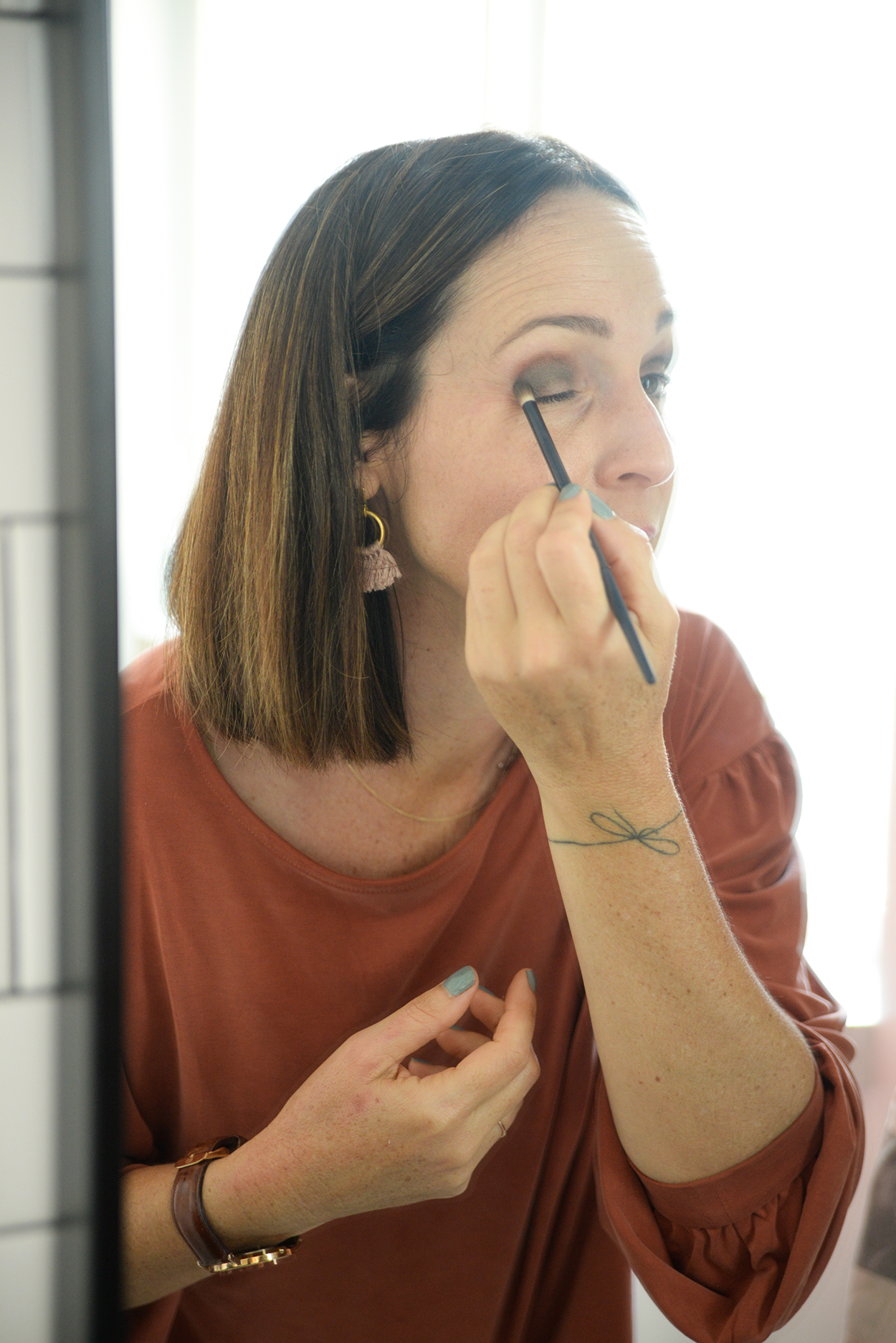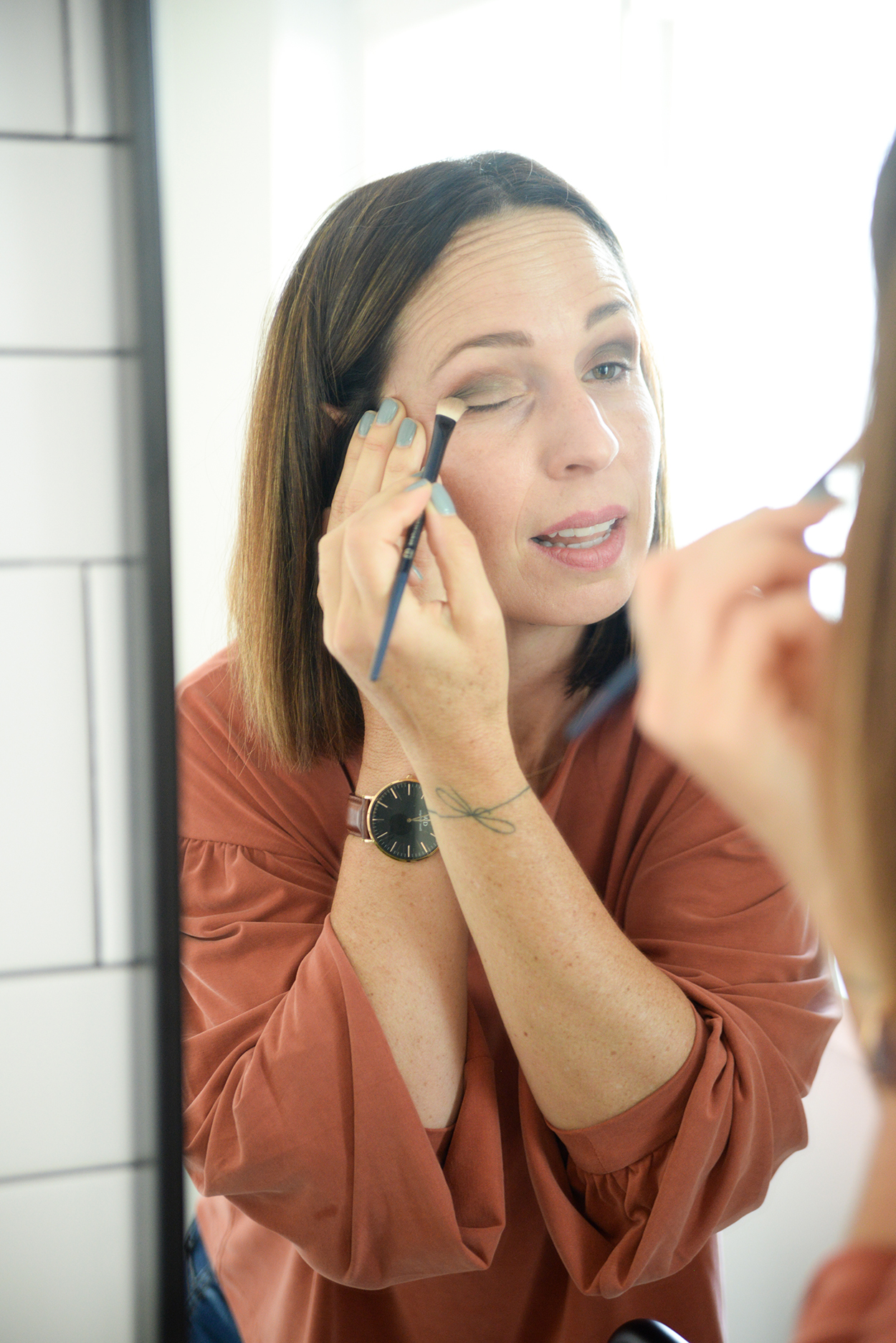 Use the First Light Highlighter palette on top of your brush, to add luminescence and brightness, just above your cheekbones, along the bridge of your nose and around your temples and jaw line.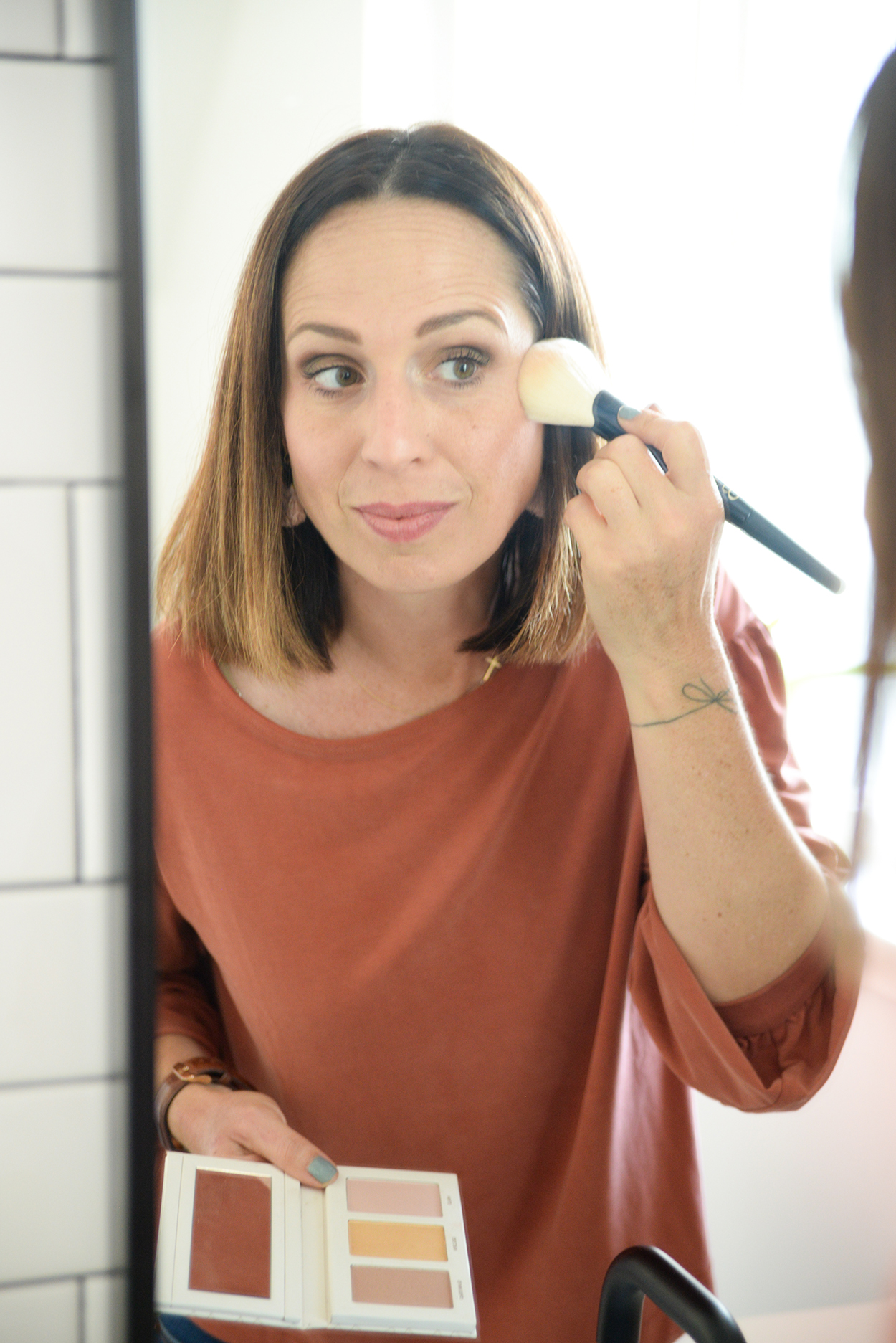 And there you have it! An all over look that can be done from start to finish in 10 minutes and is subtle enough to wear every day but dramatic enough to make you feel like you really done yourself up nice 😉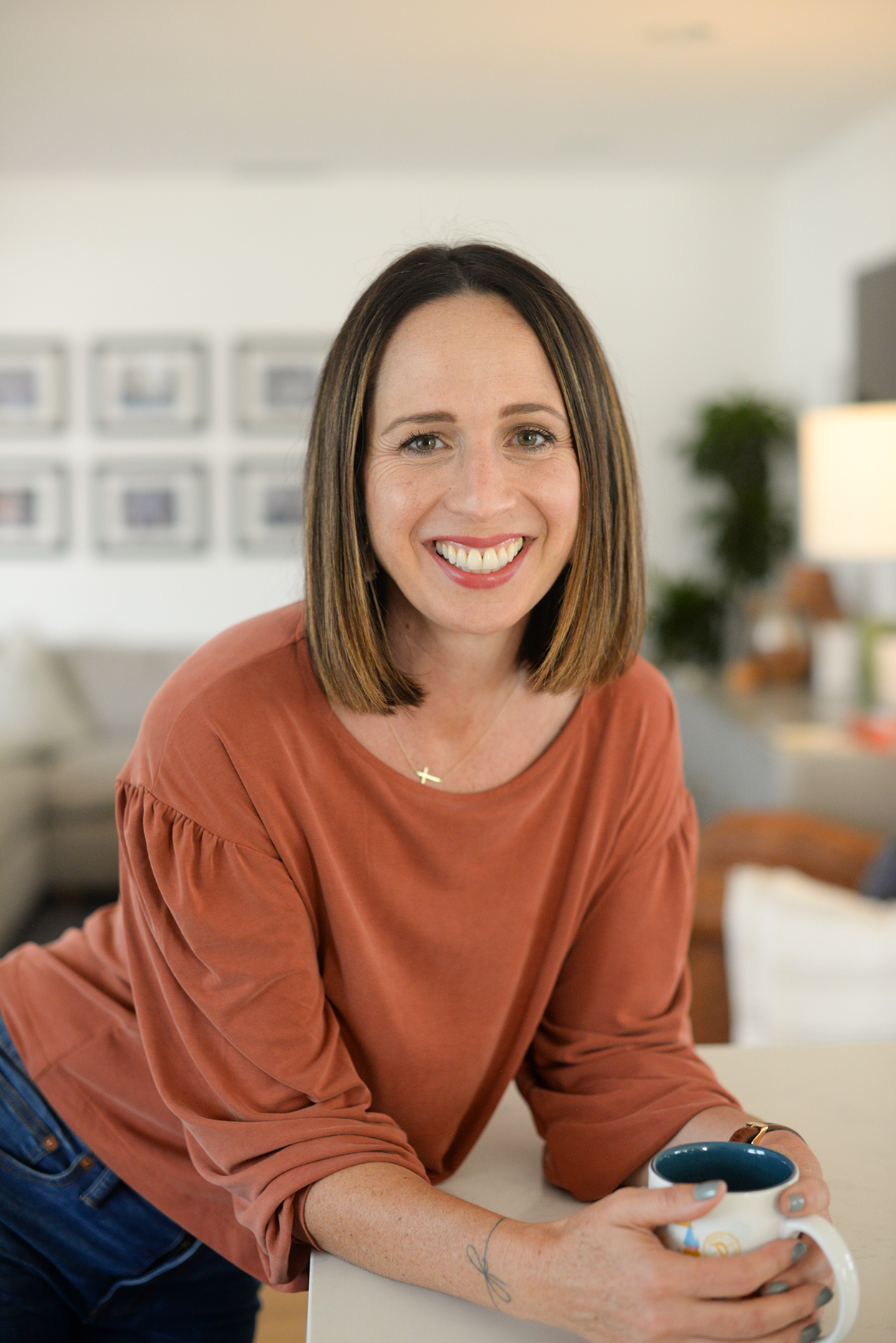 And now for the Black Friday promo! Beginning tomorrow, November 20th at 12:01 am through November 26th at 11:59 pm PST, receive 15% off site wide at Beautycounter.com, plus enjoy free shipping on orders of $50 or more. A few sets are excluded including Flawless In Five and Get the Look, plus sunscreen, but other than that, the entire site is on sale! Please let me know if you have any questions at all, I'm here to help all weekend!
Happy Thanksgiving week, and wishing you all a relaxing and possibly productive week if you're getting some decorating and shopping done.