As I shared with you in last week's post, 2 out of 3 of my kids are currently back in school already, and so I am back to making lunches! I have over 200 lunch ideas archived on Instagram under the #howekidseat tag, but I've slowly stopped sharing daily lunches because they just started to feel redundant. I mean, my kids are no different than most kids out there in that they tend to be like creatures of habit when it comes to eating. Many adults are that way too, wouldn't you say? So after 200+ posts, I started to feel as if there were only so many times I could post a picture of salami & string cheese, fruit and baby carrots 🙂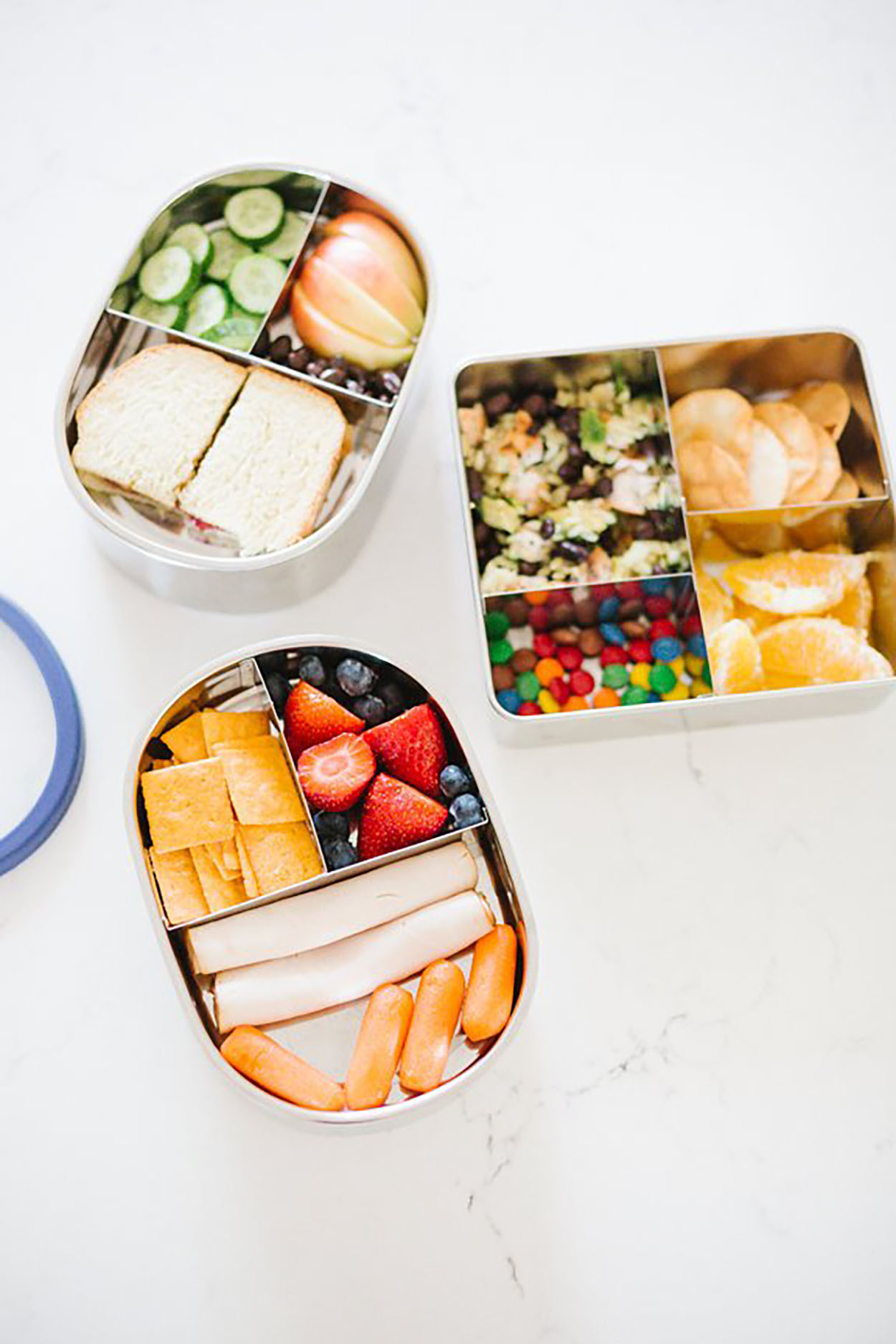 But then I recently met Jacquelyn of Beijos Events, and we got to talking about kid's school lunches and I realized that there are always a new crop of mommies and kids getting ready to head off to school, in need of fresh, simple and relatively healthy school lunch ideas. So perhaps I will begin posting our lunches on the daily again, although I admit that I have decided to get a few of those cute bento box accessories to spruce things up a bit 🙂 At any rate, I was happy to share some ideas, tips and my personal philosophy on getting young kiddos to eat and be excited about healthy school lunches, with the readers of Beijos Events. Head on over to their blog to read the full Q & A, and to get even more lunch box ideas.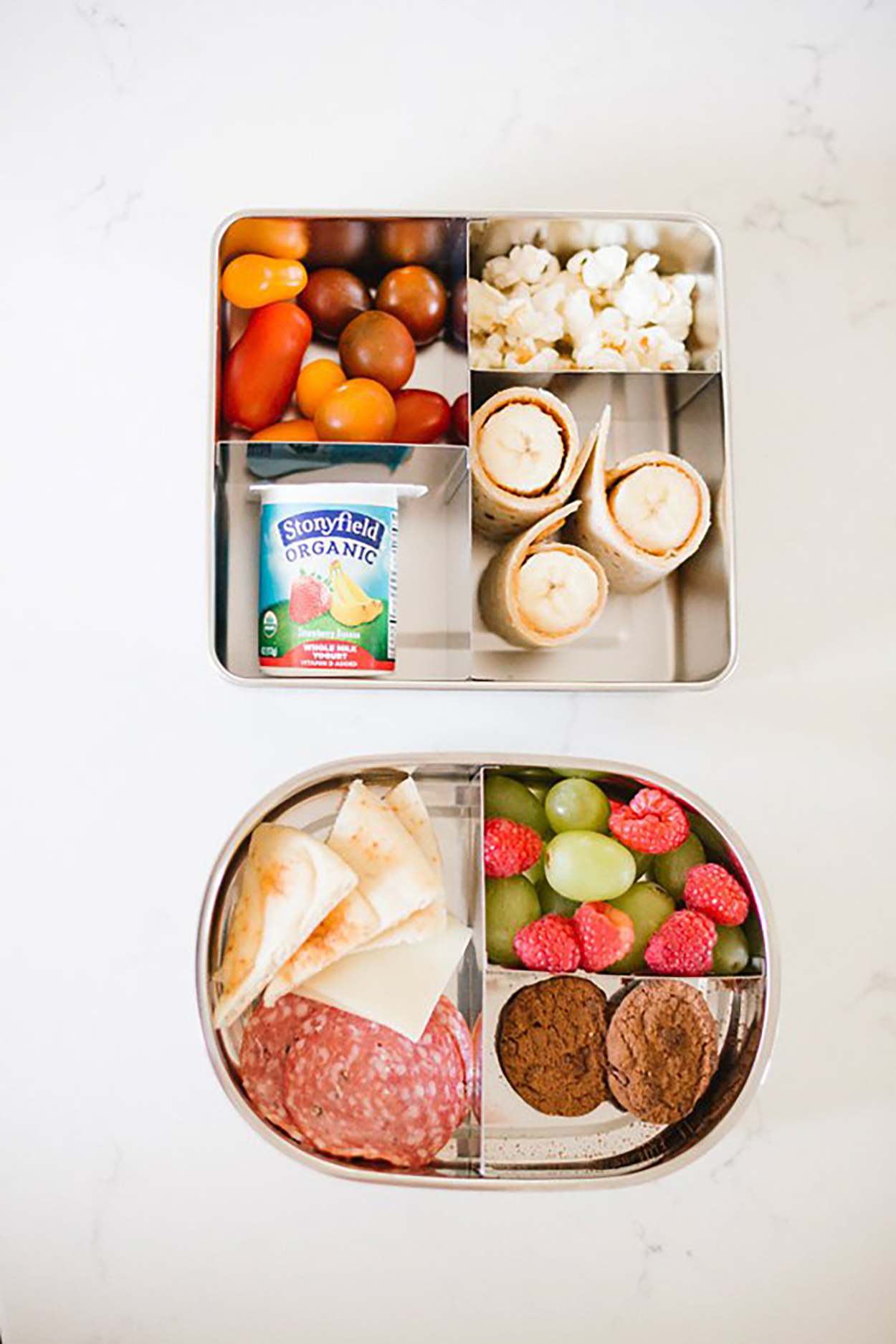 And to see some of my past posts about school lunches, specifically the ones discussing using the Planetbox bento style system, you can visit them by clicking on these links:
The Great Lunchbox Debate – comparing how the top bento box brands stack up
The Most Commonly Asked Questions About the Planetbox, Answered
Is the Planetbox Really Worth the Investment – this post can really apply to any top of the line bento style box, as it covers topics not specific to the Planetbox brand.
31 Healthy School Lunches In the Planetbox – but again, these lunch ideas will work in any bento style box system!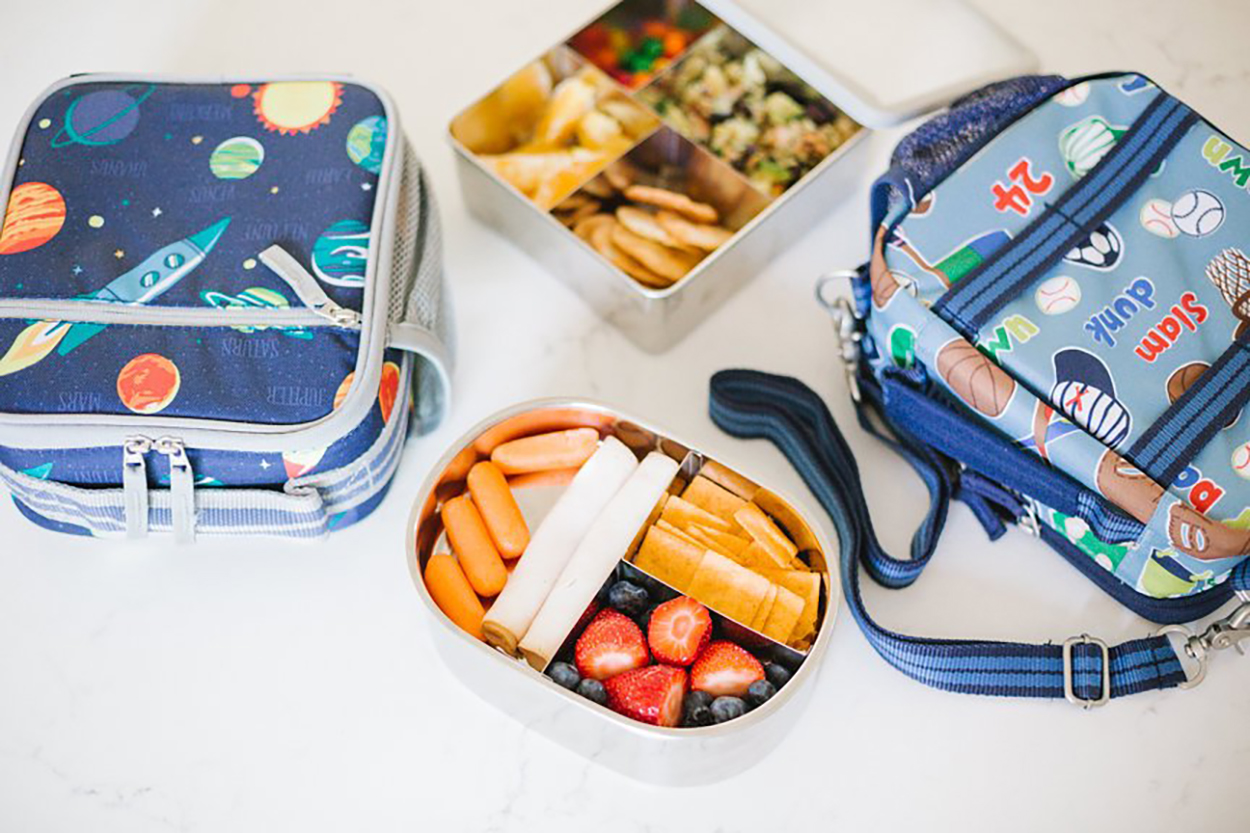 My parting words of advice to remember when packing your kid's lunches; pack with your child in mind, not with what some Instagrammer's kid eats 🙂 Every child differs, and they're not all going to be as adventurous as other children. Pack a mix of balanced foods that your child will eat, not waste, no matter how pretty it looks in their bento lunchbox. If that means they eat virtually the same lunch everyday (like my Syd does), that's perfectly fine. Have fun and cheers to good eating!