I know this seems like a strange dish to share considering we are well into the Fall season and Winter is fast approaching. But back when I was shooting new recipes to add to the new site, it was mid summer and I had high hopes that this blog would launch somewhere around Labor Day weekend. So for now, enjoy your pumpkin this and that, but when you're knee deep in snow come January, you can refer to this recipe to break you out of a little cold spell. And since papayas are a tropical fruit consistently shipped in year round from all over the world, you should hopefully be able to find them with some relative ease.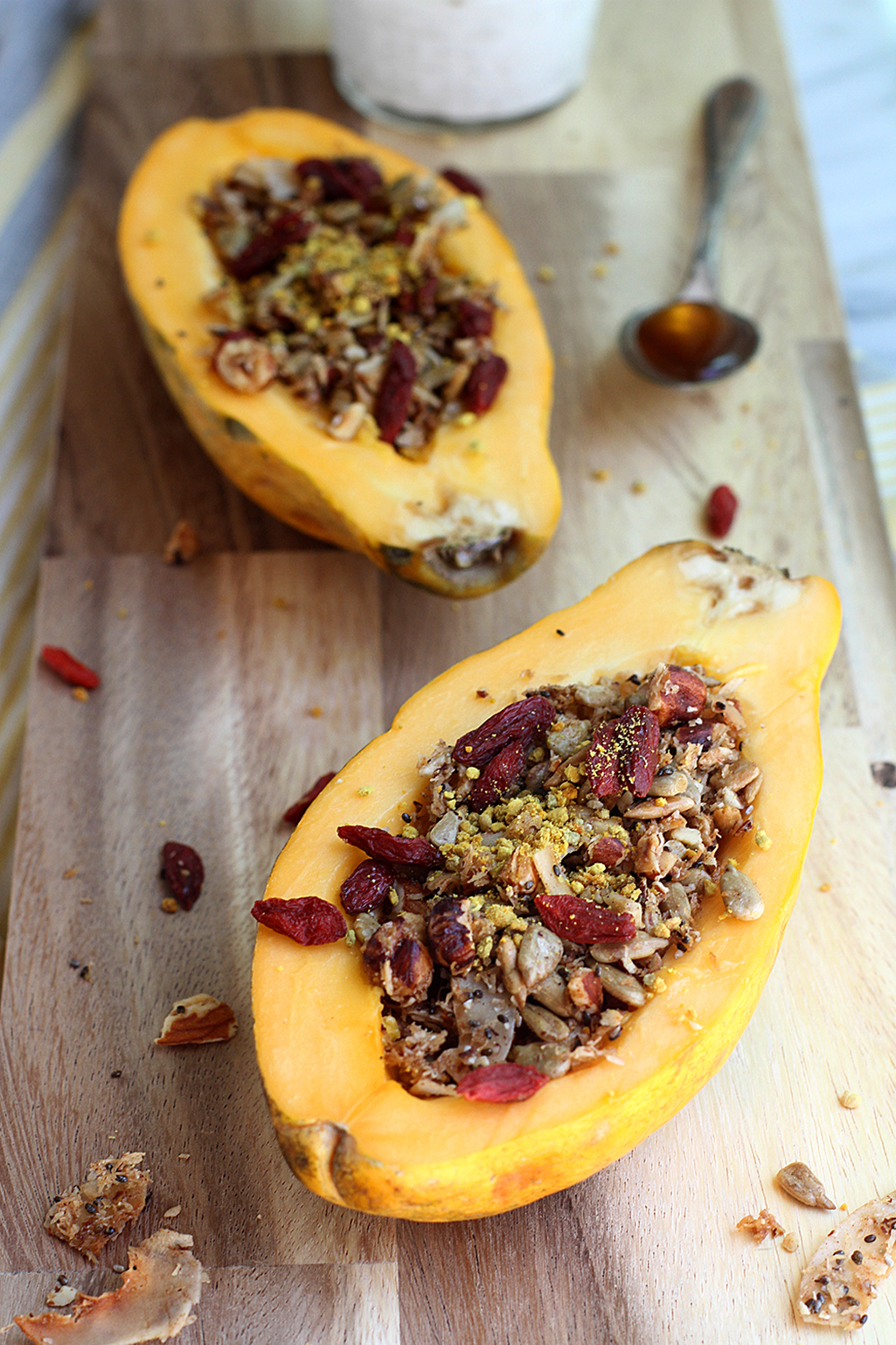 As I begin to tell you a little bit about papaya, let me begin by saying I'm not the biggest fan of the fruit. Its tropical counterpart, the mango, is much more appealing all around, with it's tart sweetness and lack of weird slimy black seeds. But as with many fruits and vegetables, redemptive value can you usually be found, especially when spruced up a bit.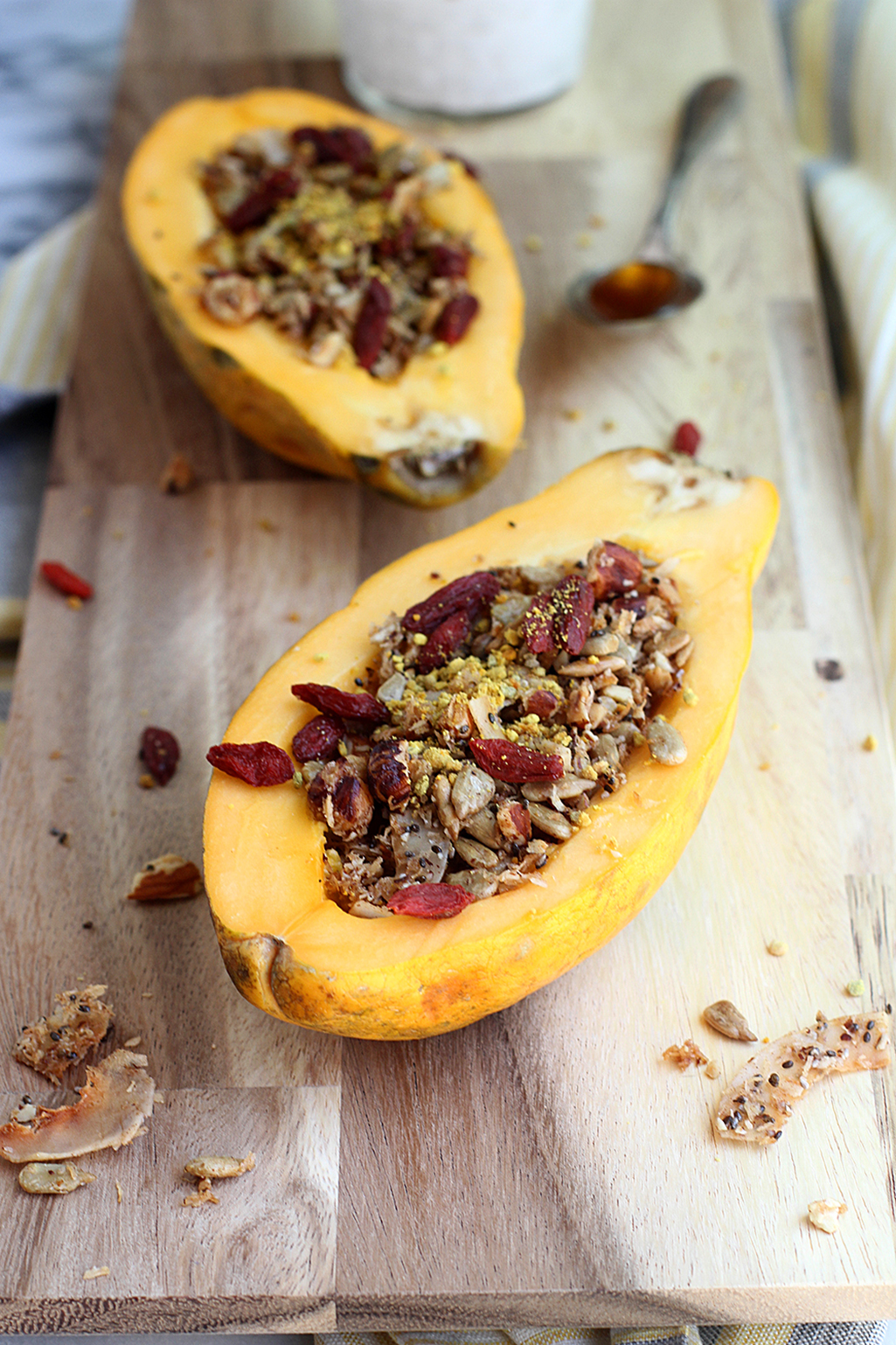 The crunch of the grain-free granola along with the tart tanginess of the coconut yogurt, is just what the papaya needs in order to bring out a bit of its sweetness and counterbalance what some may call, its slimy texture. I'm really doing a bang up job selling you all on the papaya, aren't I?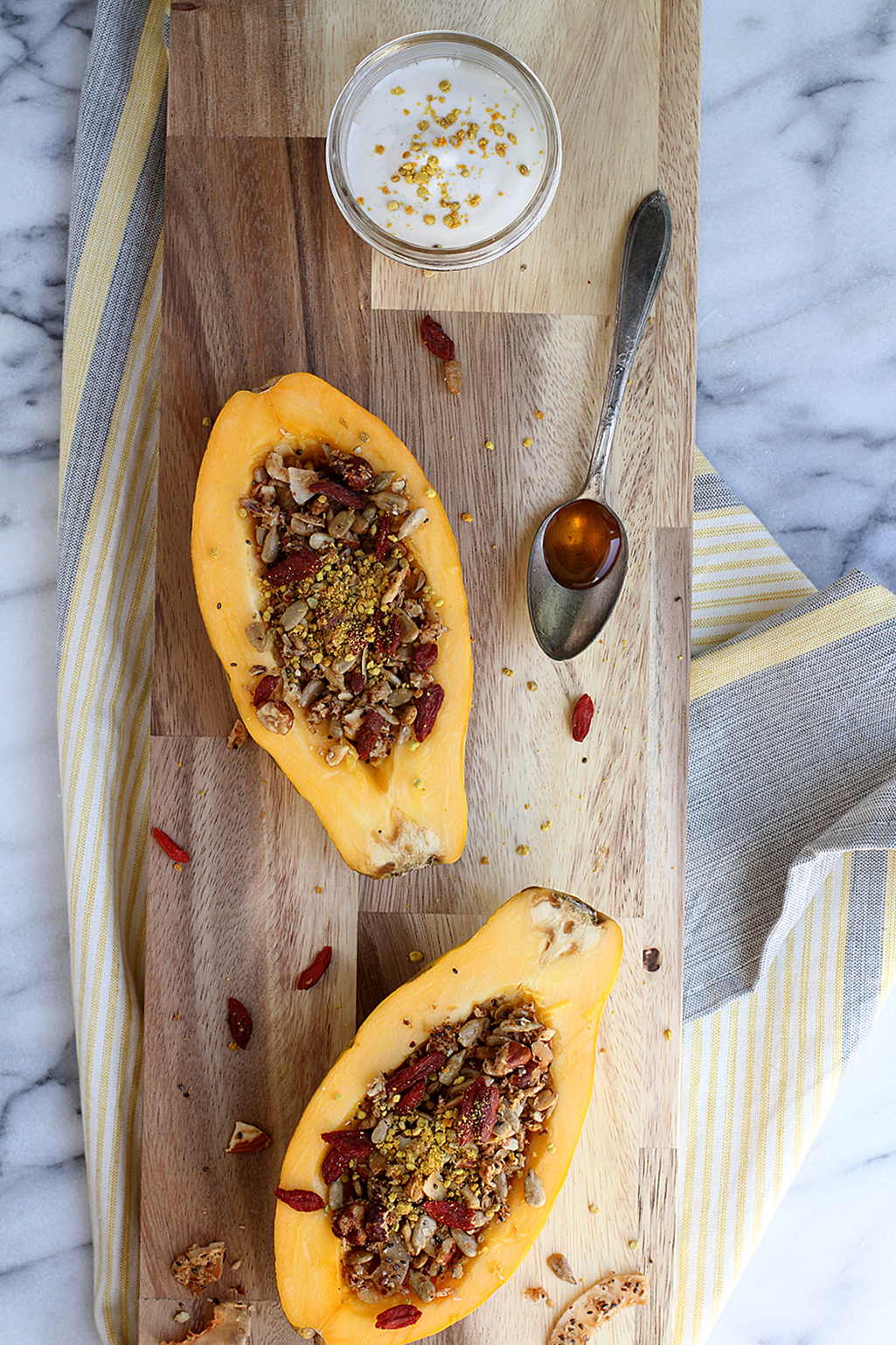 But in all seriousness, papaya has amazing proven health benefits, so if a little bedazzling helps make them more palatable, I'm all for it. Papaya is fantastic for the digestive tract, containing an enzyme called papain, which has made it a long used meat tenderizer. They are also loaded with antioxidants including carotenoids, has proven anti-cancer properties, and ladies, it can protect against skin damage.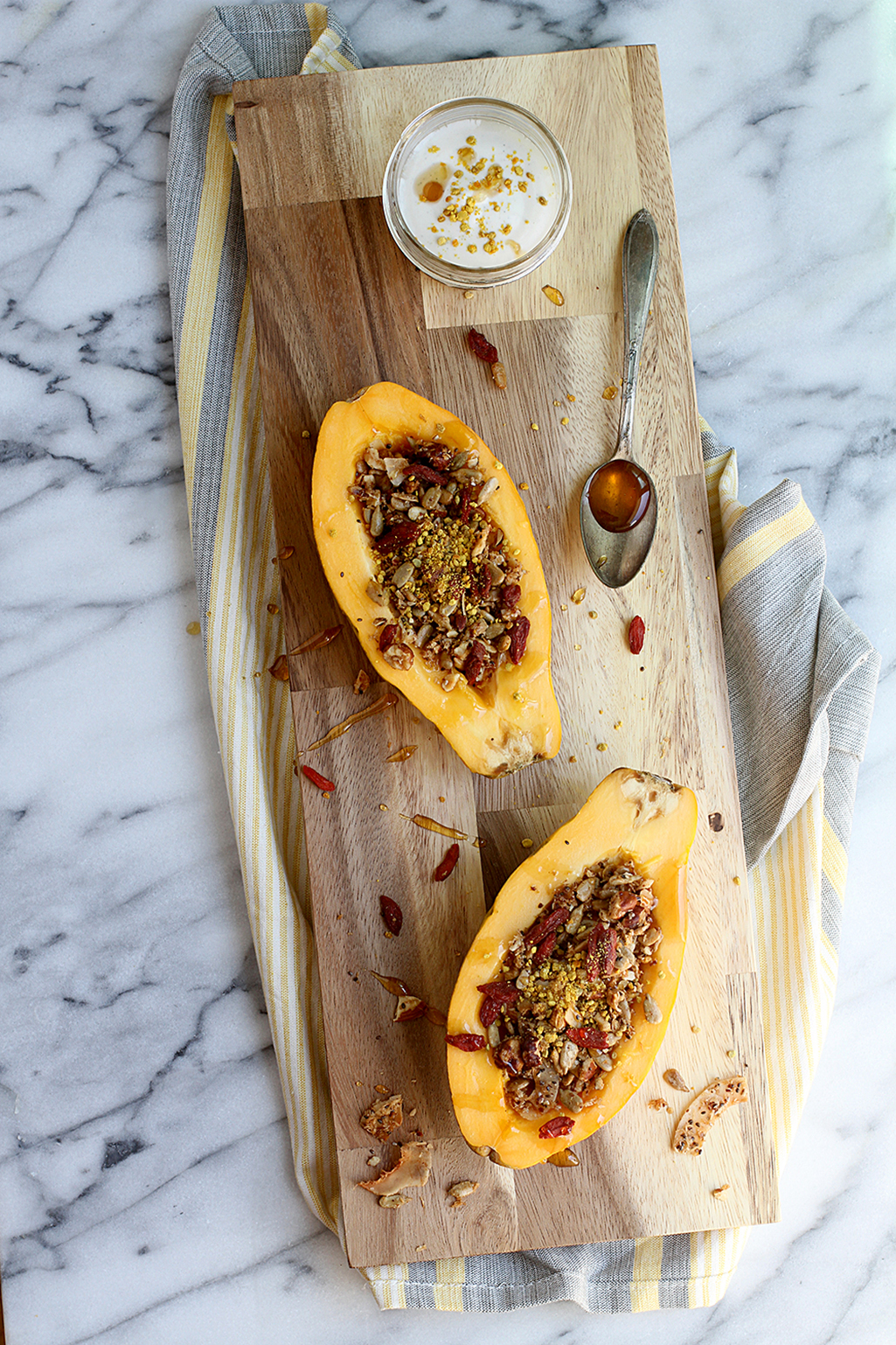 The grain-free granola I made as a topping, is adapted from a recipe I found on My New Roots. I used hazelnuts in my version, and I would definitely suggest cutting the amounts in half, as this made a huge batch of granola that after eating daily for 2 weeks, I finally had to throw the remainder away since it had gone bad. In hindsight, I should have put half of it in the freezer straight away, but too late now.
I also used coconut yogurt because when I originally had something similar back in Maui a couple of years ago, they too used it and I found it to be the perfect balance of flavors. Fermentation Farm in Orange County now regularly carries coconut yogurt, so I pick it up when I'm in their area, but feel free to use any tangy low sugar yogurt like Greek, goats milk or you can try your hand at making your own!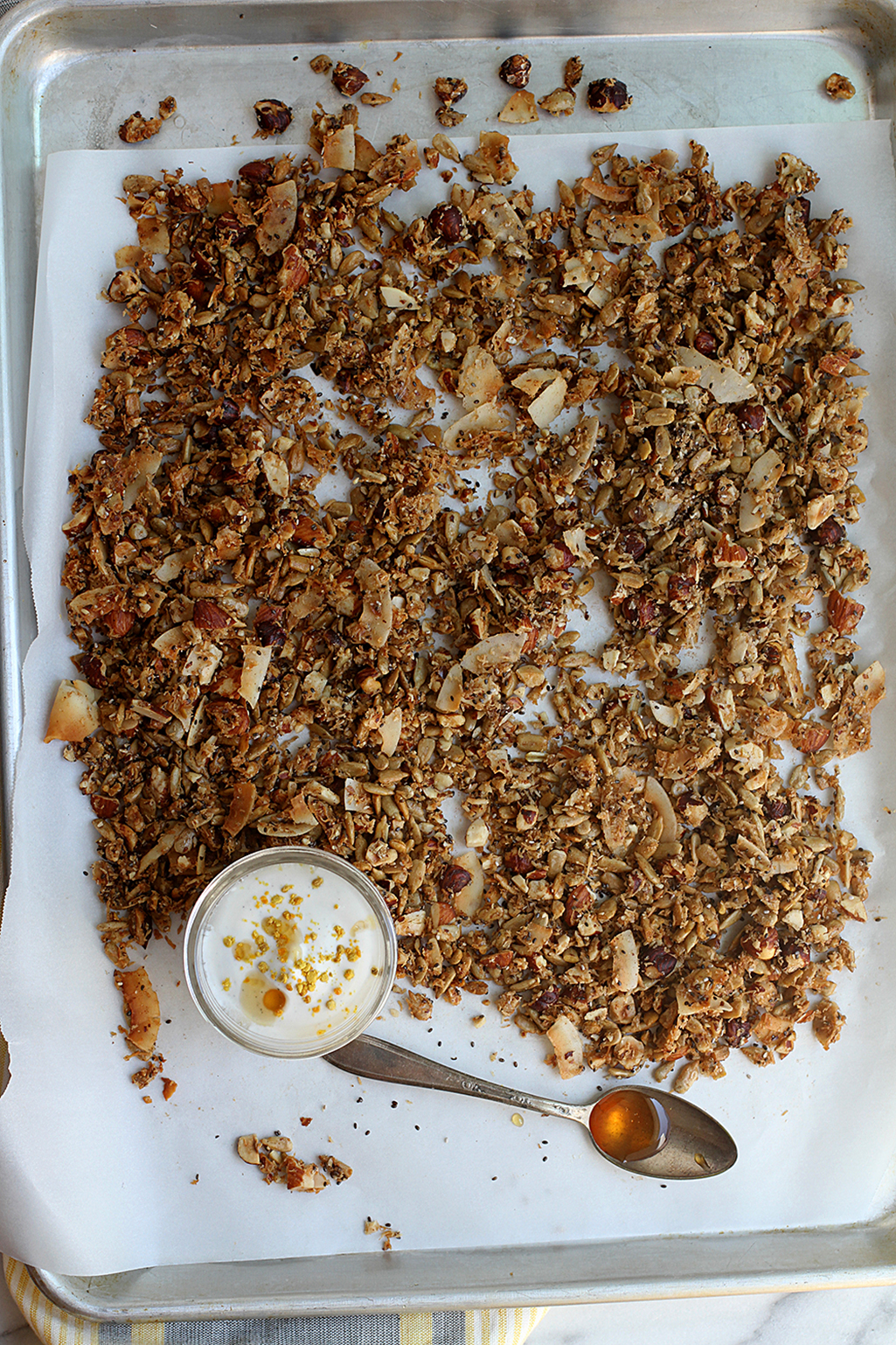 This is truly one of those non-recipe recipes, so for that, there will be no printable recipe card. Bonus points for successfully using the same word 3 times in a sentence, though. All you really need to do is grab a papaya, split it in half, scoop out those weird black things technical people would call seeds, and then top it with your favorite store bought or homemade granola. Add in a drizzle of honey, perhaps a few goji berries or other "superfood" of choice, and then enjoy. You can add the yogurt on top, or scoop out bits of the papaya & granola mixture and sort of dip it into the yogurt, but that's all up to you; I'm not one for telling you how to eat your food. Unless you chew with your mouth open, then I'll politely tell you to knock it off.
Being back in business here is fun, I forgot how much I enjoyed writing 🙂