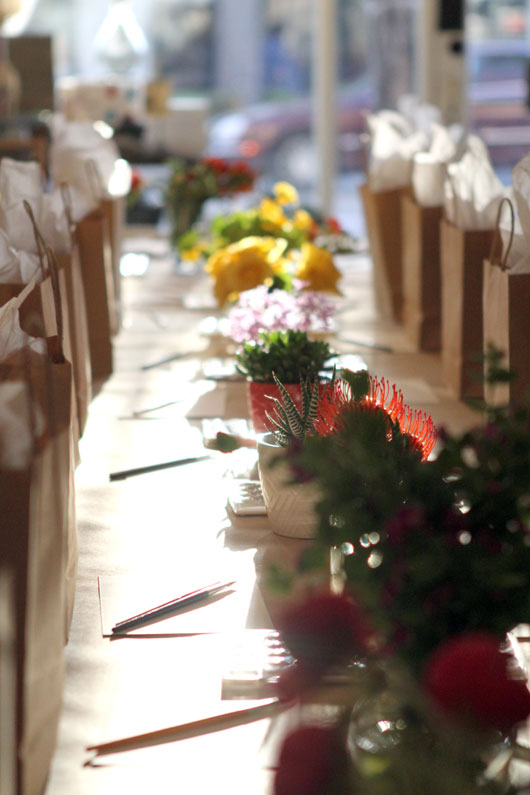 Slowly and surely since Hayden has been born, I've developed a new routine of enjoying Sunday night on the couch with Art, watching a plethora of our favorite TV shows, which happen to now all appear on Sunday nights. From Downton to Dexter to Mad Men, Sunday nights are now for the couch and cuddling, and not the computer and blogging. Typically now, after I get the kids off to school and Hayden down for a nap on Monday morning, I start on Monday's post. I know I'm doing it all wrong according to the books, but I try to keep in mind that blogging is one of those things where only we can set the rules and pace for ourselves, no one else.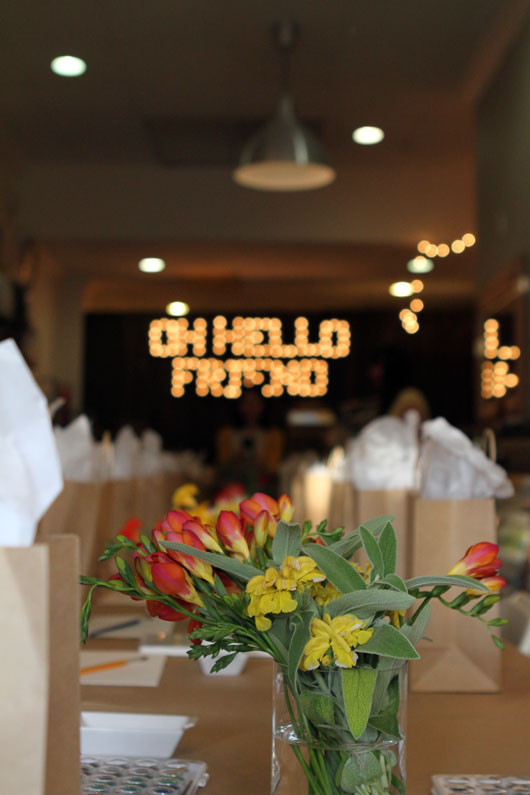 So as I went to prepare my post yesterday afternoon, after spending the morning working in Syd's Kindergarten class, I opened up Twitter to learn of the horrific events unfolding at the Boston Marathon.  For the next 3 hours I was glued to the TV, Twitter and Facebook, wrapping myself up in a flurry of news updates that never really seemed to provide any real answers, only morbid images and sad, first-hand pictures.  My heart aches for the city, those affected, and our country.  I continue to pray as hard as I can pray for peace and healing for Boston.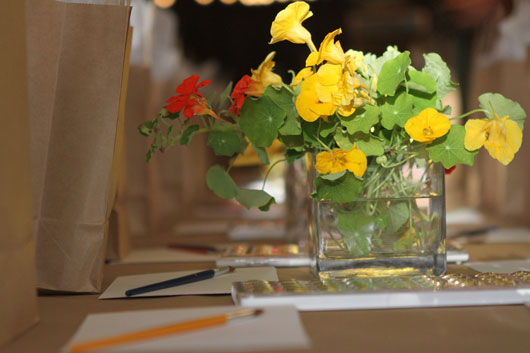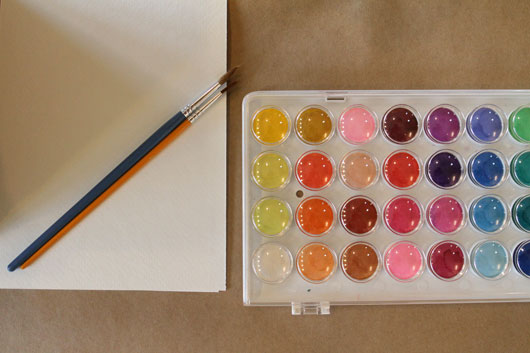 Suddenly posting a new 52 Weeks To Create update, showcasing all the wonderful details of the Craft Cabinet event from Friday night seemed pointless and insensitive, so I closed my dashboard and continued to do some other work, all while trying to figure out what exactly had happened.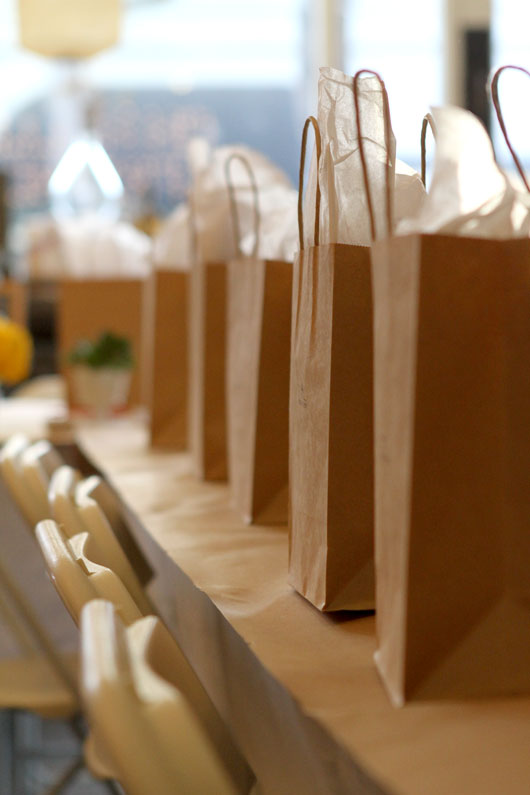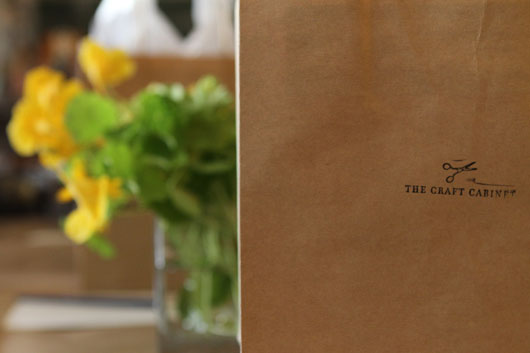 The event Friday night was wonderful, and from what I can gleam from conversations, looking at the photos we took, and a couple of blog posts I've read, people truly enjoyed themselves.  I certainly did and I am proud of our efforts and results. Later tonight I will be posting some more photos of attendees and what I wore, since it's not a party without people having fun and cute dresses, right?  But for now I thought I would just share a few photos Danni's husband Nick captured for us, right before we opened our doors.  The setup, in my opinion was beautiful and came out better than I would have ever imagined!  The watercolor palettes mixed with the vessels of flowers and succulents, gorgeous sheets of paper and colorful brushes, set against long rows of Kraft paper, was simple yet elegant.  As Jules said before we opened, "C'mon!  It looks like a wedding!".  Indeed it was pretty and I loved the finished product.  Once attendees mingled, ate and drank a bit, we all set down for a session in watercolor technique.  More photos to follow, but for now, just wanted to pop in to say that this was my baby for the past week.  This was my 52 Weeks to Create project, and then some.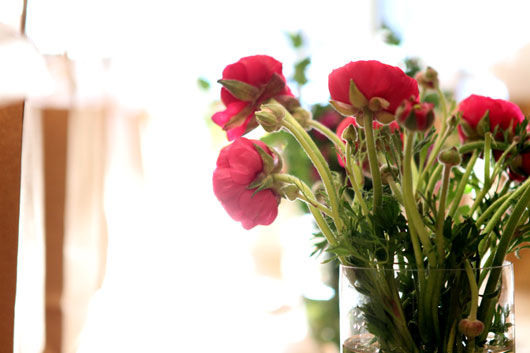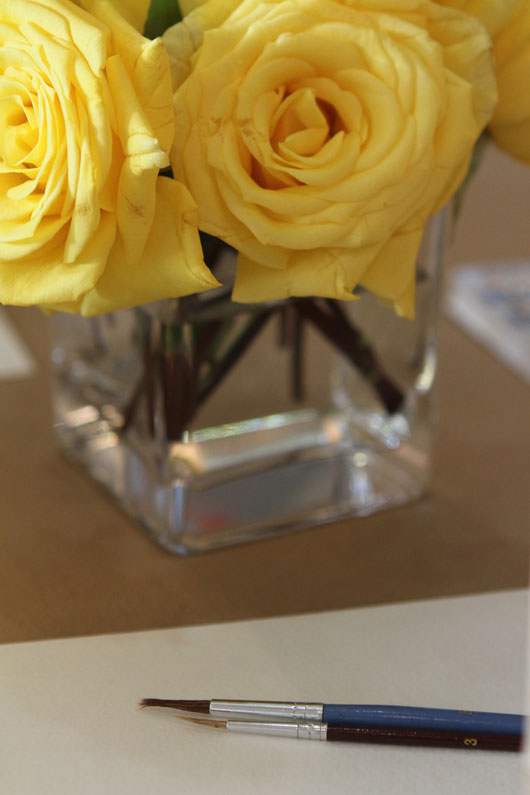 Have a blessed day and see you a bit later.