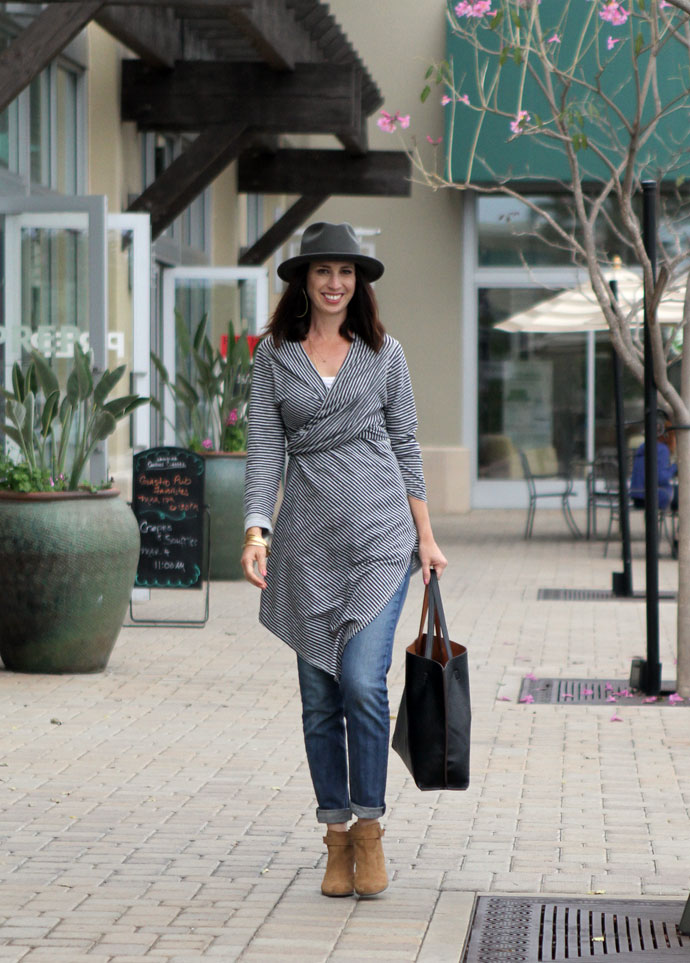 Outfit Details:
Wrap – c/o Evy's Tree Diana wrap in navy stripe (worn 3 ways, but it's also reversible); Jeans – old Rag & Bone from Anniversary Sale, but very similar fit here at Loft; Booties – Sole Society (LOVE these so much!); Faux Leather *reversible* Tote – Nordstrom, just like the Madewell tote but 1/4 of the price; Bangles I Wear Every Day – Alex & Ani (I have big hands and I love these because they're adjustable, making them really easy to slide on and off); Hat – Yellow 108, a local Long Beach company!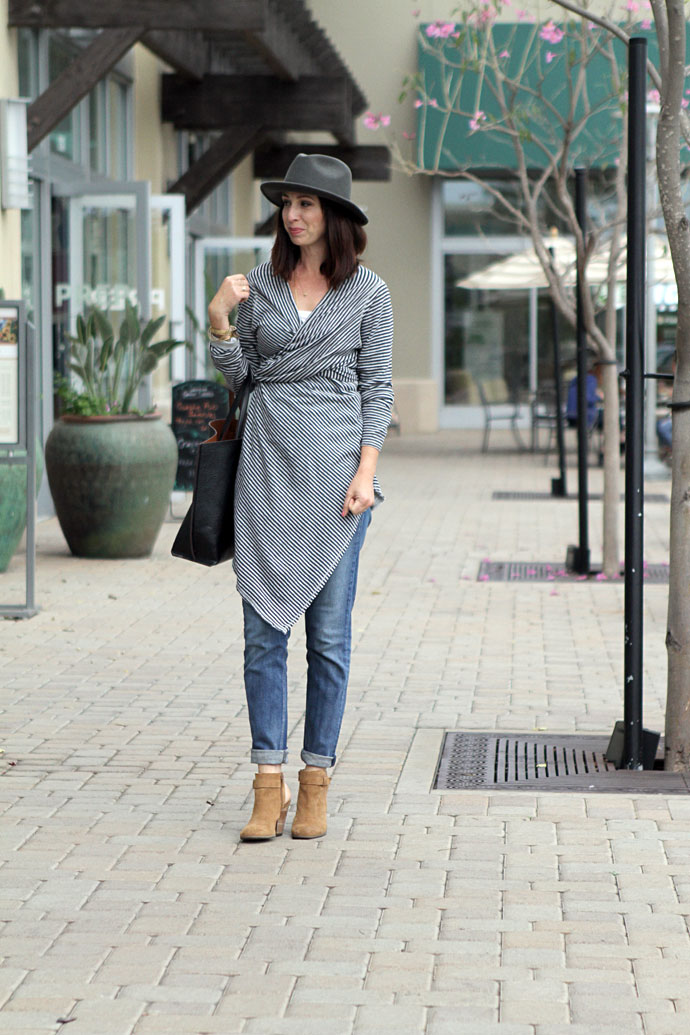 Winter has made a small return here in Southern California, bringing back some much needed rain and cooler temps. While I'm sure the rest of the country is ready for Spring to reveal itself, it was a nice change of pace to have a bit more cold weather, before the warmth eventually takes over for the next several months. It allowed me to wear this cozy wrap all weekend long, and I didn't feel the least bit silly when I wore my favorite wool hat.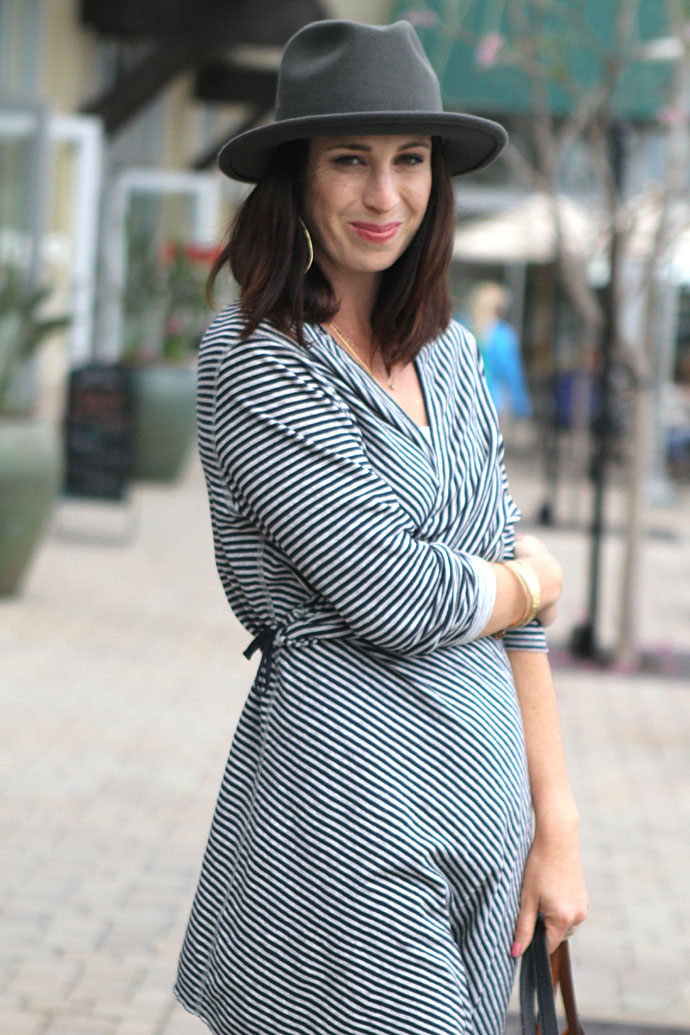 This wrap was a sweet gift I received from the kind ladies at Evy's Tree, and I love the versatility of it the most. Literally throw it on when you're running out the door, as I did this morning for school drop off, or take a bit more time and tie it around yourself, creating a sort of casual undone look. It also looked great just slinging one side over a shoulder, and wearing it as a nice warm cocoon. The wrap also comes with drawstring ties, so you can cinch it up at the neckline and tie it in a bow.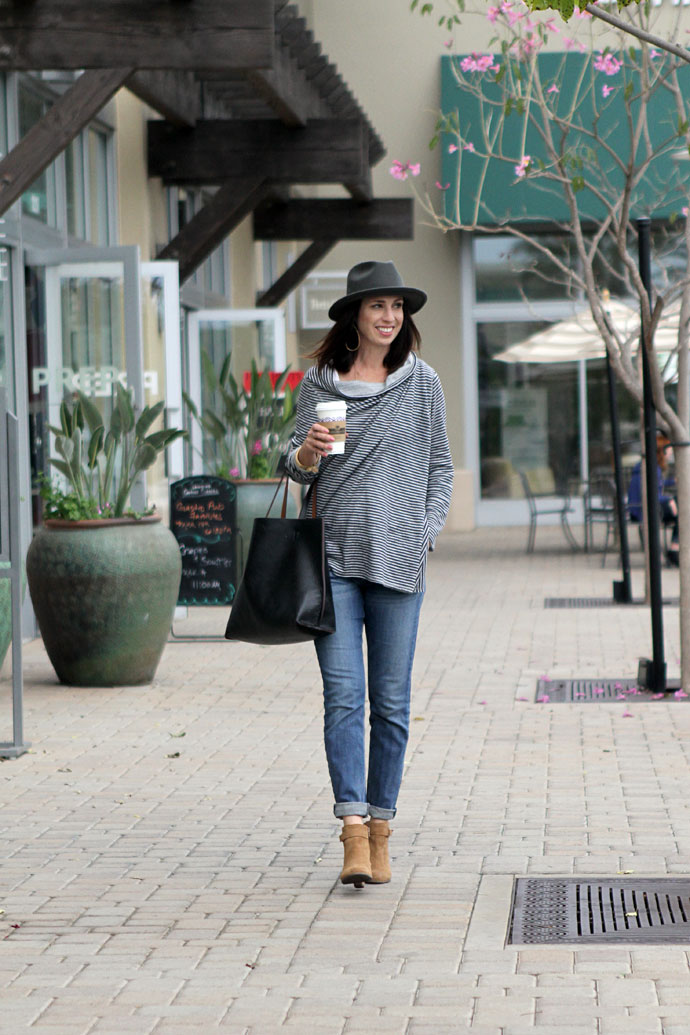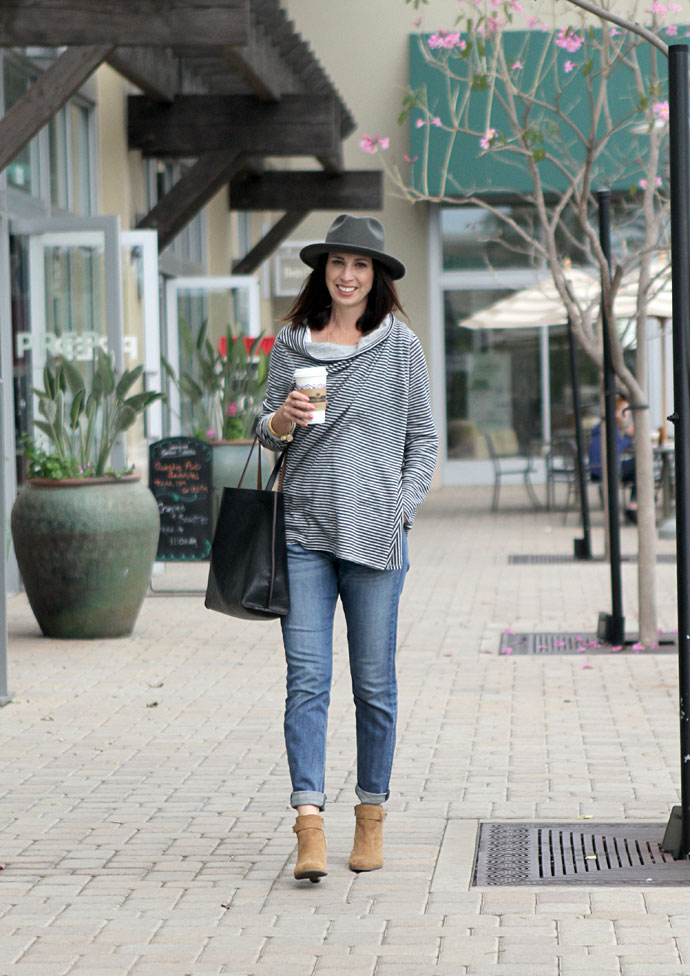 Hoping you all had a great weekend, and are staying warm and cozy. Have a great week everyone!